Post Malone Fell to the Ground During His Last Show — Is He OK?
Post Malone fell on the stage while performing in St. Louis, Mo. Here's what caused the fall, as well as an update on his injury.
It's not just fans who are getting hurt during concerts, it's also the talent.
Rapper Post Malone took a nasty fall during his concert in St. Louis, Mo., on Sept. 18. and had to briefly stop the show. Here's everything we know about what happened and an update on how the "Sunflower" singer is currently feeling.
Article continues below advertisement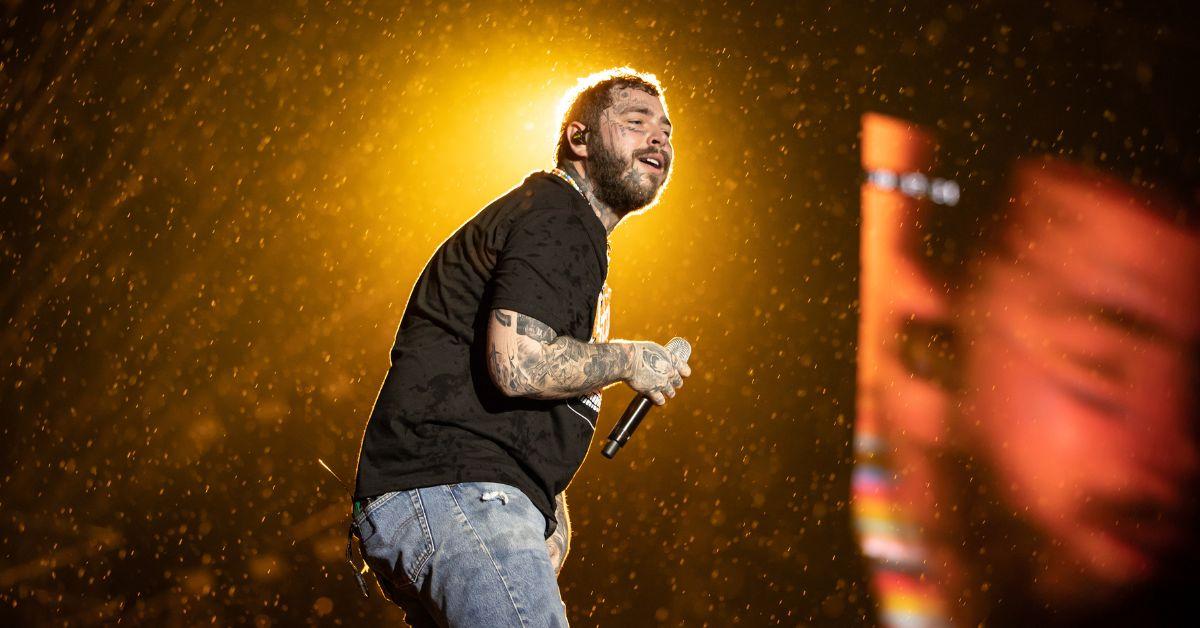 Post Malone was injured during his concert in St. Louis, Mo.
While performing his hit "Circles" at the Enterprise Center in St. Louis, Post was seen walking around the stage and greeting fans. But in the blink of an eye, his whole body hit the ground, as he appeared to have tripped on something out of nowhere. Post was unable to get up.
Some fans captured the shocking moment on their phones and later uploaded it to social media.
Article continues below advertisement
Article continues below advertisement
After a few seconds, it became clear that Post was seriously hurt. The music abruptly turned off and medics and security guards rushed to his aid. He was then escorted backstage, and for a few minutes it was unclear whether or not he would go on with the show.
Finally, he emerged. "I want to thank you for your patience, and I'm sorry there was a big-ass hole in the stage," he said.
Article continues below advertisement
He continued: "No matter what we f--king do, I'm going to keep trying to kick ass and keep going and make this f--king tour awesome."
And just like that, the show continued.
Post Malone updated fans on his injury and explained why he fell.
The following morning, Post Malone took to TikTok to share an update on how he was feeling. He began by thanking fans for their patience and "putting up with my dumb ass." He then elaborated on why he fell.
While it was hard to tell from fan-captured videos, there was actually a hole in the stage that was intended to lower his guitar. However, the hole wasn't covered, as it should have been. And unfortunately, Post walked right into it.
Article continues below advertisement
But since his fall, he seems to be doing well. "We just got back from the hospital, and everything's good," he said in the video, adding, "They gave me some pain meds and everything, so we can keep kicking ass on the tour."
He also noted that he'd do a longer show the next time he was in St. Louis to make up for time lost.
We're glad to see you're doing well, Post! And props to you for finishing the show for your fans.