The 'Power Rangers' Universe Is Expansive — Here Are All the Shows You Can Watch in Order
Here's a guide on how to watch the 'Power Rangers' shows in order. The long-running action series celebrated 30 years of morphing in 2023.
On April 19, 2023, Power Rangers celebrated its 30th anniversary with the Netflix special, Mighty Morphin' Power Rangers: Once and Always. The hour-long event follows members of the original team of Power Rangers in the present day as they face off against Rita Repulsa, whose lingering evil was given new life in a robotic body. As the Rangers attempt to recover from tragedy, they must stop Robo Rita from executing her most dangerous plot to date.
Article continues below advertisement
If you've only ever stuck with Mighty Morphin' as your main Power Rangers series, then this special represents a pretty decent love letter to fans of the original series. However, if you've watched the special, you may have noticed plenty of nods and references to other Power Rangers shows. You may have even caught the reference to Kyōryu Sentai Zyuranger, the Japanese source material for MMPR.
The Power Rangers franchise spans over 30 years with multiple shows. Here's how to watch them in order.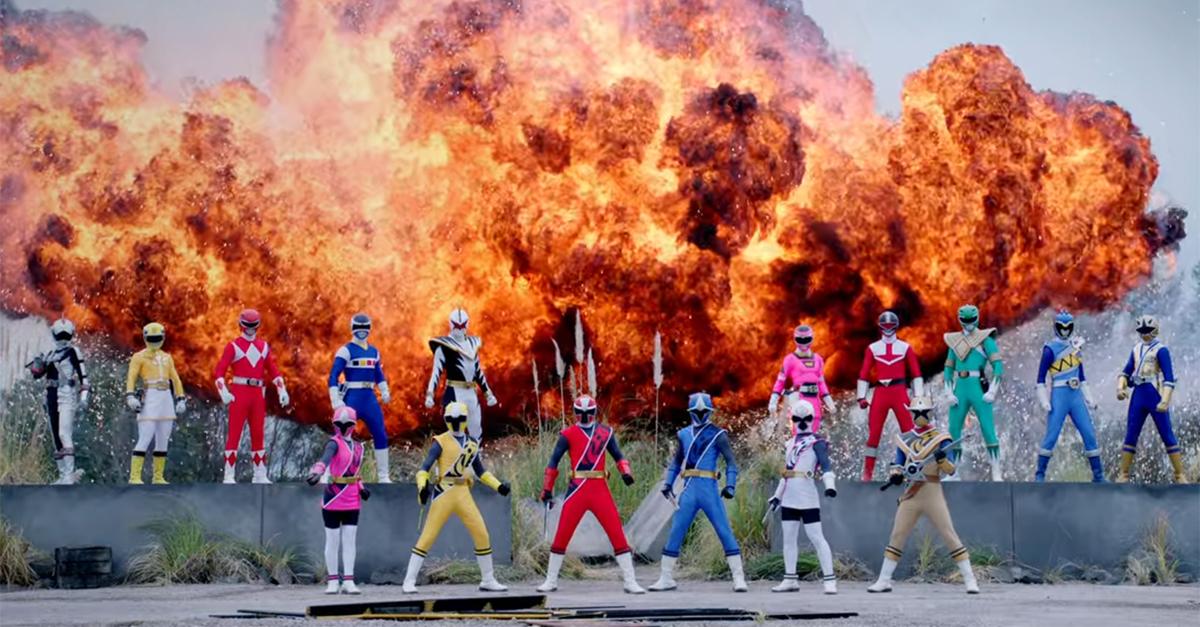 Article continues below advertisement
Here's how to watch the 'Power Rangers' shows in order.
The first few seasons of Power Rangers tell their own extended story with interconnected lore. From the original Mighty Morphin' to Power Rangers In Space, there's a complete and coherent narrative and a pointed sequence of events. After that, though, your binge-watches can be pretty free-wheeling. While later shows contain references and crossovers with other seasons, you don't have to watch them all in order to understand each individual show.
Here's a complete list of Power Rangers shows and movies in order of chronological premiere and series relevance:
Mighty Morphin' Power Rangers (Seasons 1-3)
Mighty Morphin' Alien Rangers (mini-series)
Power Rangers Zeo
Turbo: A Power Rangers Movie
Power Rangers In Space
Power Rangers Lost Galaxy
Power Rangers Lightspeed Rescue
Power Rangers Time Force
Power Rangers Wild Force
Power Rangers Ninja Storm
Power Rangers Dino Thunder
Power Rangers SPD
Power Rangers Mystic Force
Power Rangers Operation Overdrive
Power Rangers Jungle Fury
Power Rangers RPM
Power Rangers Samurai/Super Samurai
Power Rangers Megaforce/Super Megaforce
Power Rangers Dino Charge/Dino Super Charge
Power Rangers Ninja Steel/Super Ninja Steel
Power Rangers Beast Morphers
Power Rangers Dino Fury
Mighty Morphin' Power Rangers: Once & Always
A sequel series to Dino Fury, titled Power Rangers Cosmic Fury, is also scheduled to premiere in 2023.
Article continues below advertisement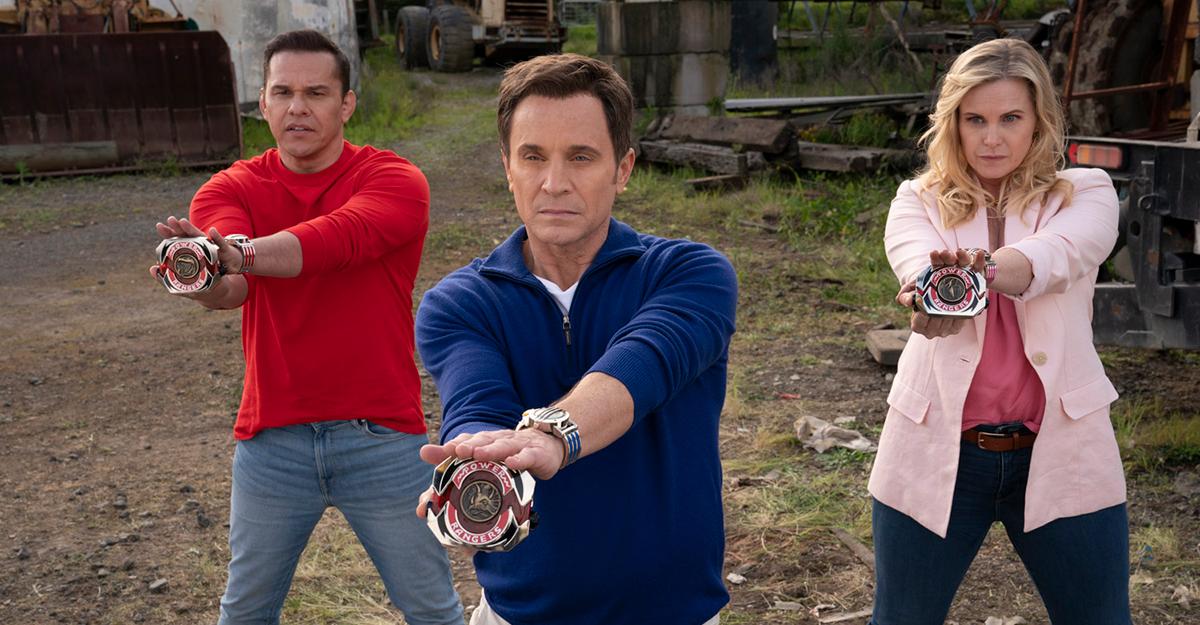 Here's where to watch seasons of 'Power Rangers.'
The original Mighty Morphin' series is streaming on Netflix with all three seasons, along with the Once and Always special. You can also stream Ninja Steel, Beast Morphers, and Dino Fury in their entirety on the same streaming platform.
Article continues below advertisement
As for the rest of the seasons, they're shockingly accessible to everyone. Full seasons of several Power Rangers shows are currently available on the Power Rangers Official YouTube channel.
The only exceptions are Super Samurai, Megaforce/Super Megaforce, and Super Dino Charge, which are not directly available on the channel. Otherwise, you still have nearly every single season of Power Rangers at your fingertips.
Even after 30 years, it's still morphin' time for the Power Rangers. Check out complete seasons on Netflix and YouTube.