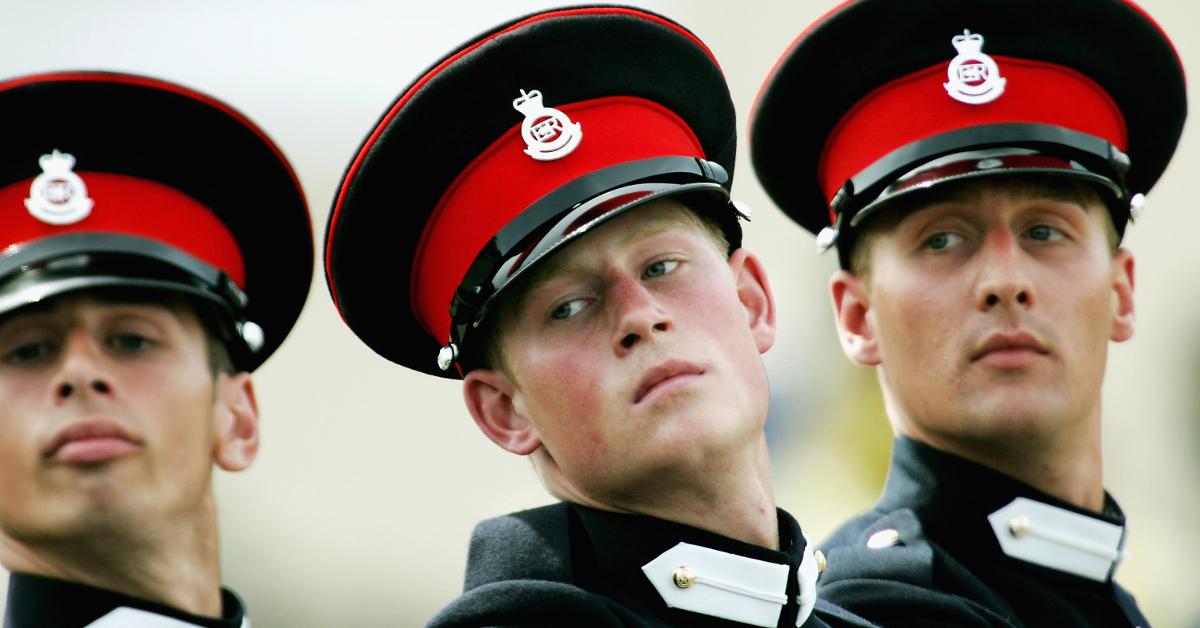 What Was Prince Harry's Military Service? What Happened to His Titles?
The idea of a "warrior prince" is one that's persisted in literature, movies, songs, heck even comic books. If you want to get geeky about it, you could even argue that the concept of Batman is basically the same thing.
So of course when the British Royal Family's Prince Harry began his military service, people were very interested to see where his career would take him.
Article continues below advertisement
Prince Harry's military service career lasted for about 10 years.
While the red-haired noble is now mostly known for his very public and very strained relationship with the royal family due to his marriage to Meghan Markle, there was a time was when Harry was seen as a "party boy."
That image changed when he enlisted in Britain's army. He first passed the Regular Commissions Board (RCB) test, which enabled him to actually train at Sandhurst in September of 2004.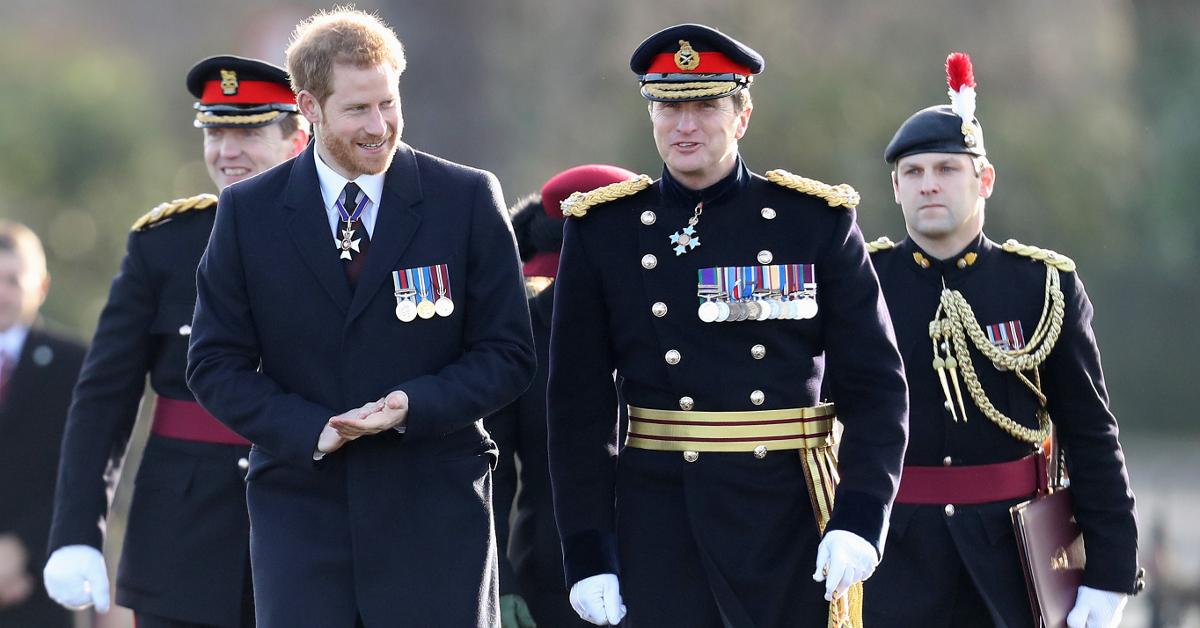 Article continues below advertisement
Per the British Royal Family's website, "The RCB enables senior Army assessors to find those best suited for training. The Board is demanding and consists of a number of tests and tasks designed to assess mental, physical, and emotional aptitude."
Prince Harry underwent a 44-week training program in Camberley, Surrey where he was referred to as Officer Cadet Wales.
He was officially commissioned as an Army Officer on Wednesday, April 12, 2006, and officially joined his regiment less than a month later on May 8. He then underwent further training in "signals, driving and maintenance, and gunnery."
Harry actually served two tours in Afghanistan and was put in charge of a troop of 11 soldiers and four Scimitar vehicles. There's footage of him in Afghanistan talking about his military service in an interview that was released in February of 2008.
Article continues below advertisement
Was Prince Harry a helicopter pilot?
With the release of Prince Harry's memoir Spare, people less familiar with his military career have been wondering whether Prince Harry was a helicopter pilot. In fact, he was! During his second tour in Afghanistan, from September 2012 to January 2013, Prince Harry served as an Apache pilot.
Article continues below advertisement
Interestingly, Harry says that his experience as a helicopter pilot helped him deal with the trauma of losing his mother at a young age. "I was suffering from shock ... But then I was in the front seat of an Apache shooting it, flying it, monitoring four radios simultaneously, and being there to save and help anybody that was on the ground with a radio screaming, 'We need support, we need air support.' That was my calling. I felt healing from that weirdly," he said in an interview with Anderson Cooper for 60 Minutes.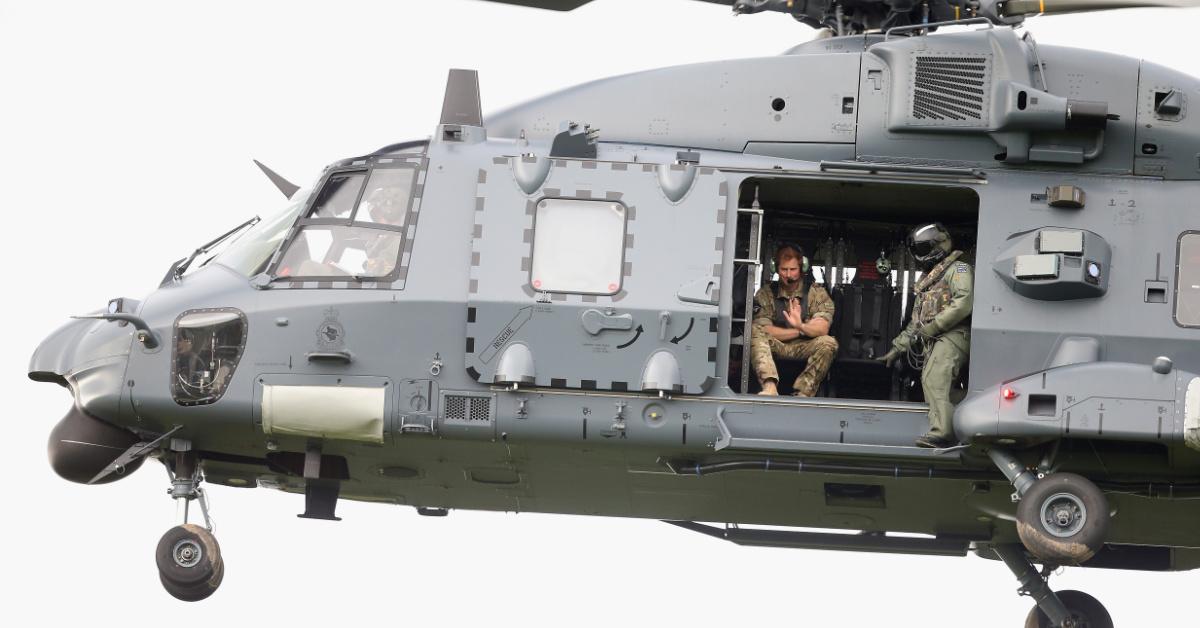 Article continues below advertisement
Prince Harry acquired distinguished military titles during his service, too.
Harry would eventually be promoted to the rank of Lieutenant with the Blues and Royals Household Cavalry. Harry was actually the first member of the royal family in 25 years who actually served in a war zone — once in Afghanistan in 2008 and then again in 2012-2013.
Article continues below advertisement
The big question on everyone's mind at the time of his service was whether or not he had seen combat. Harry confirmed that he did. "Yeah, so lots of people have," he said. "The squadron's been out here. Everyone's fired a certain amount. If there's people trying to do bad stuff to our guys, then we'll take them out of the game."
Much was said about the immense pride that Prince Harry took in his duties at the time. Per the BBC, Harry "cherished doing a job which he was given on merit — and not because he's a prince."
This must be why he said that quitting the Army was a "really tough decision" and concluded, "The military will stay with me for the rest of my life."
Article continues below advertisement
Many of Prince Harry's philanthropic endeavors seem to be directly influenced by his time in the British military. He's helped launch mental health initiatives as well as veterans services. He also chaired the Invictus Games and involved himself with Walking With the Wounded and various conservation projects throughout Africa.
Harry's military distinctions were returned to Her Majesty, the Queen, however.
After his decision to renounce his royal duties, Harry gave up the following military titles:
Captain General Royal Marines
Honorary Air Commandant, RAF Honington
Commodore-in-Chief, Small Ships and Diving, Royal Naval Command