Customize Your PS5 With These Matching Console Covers and Controllers
Sony announced in December that the PS5 would get five new console covers — here's their expected release dates and how to order them.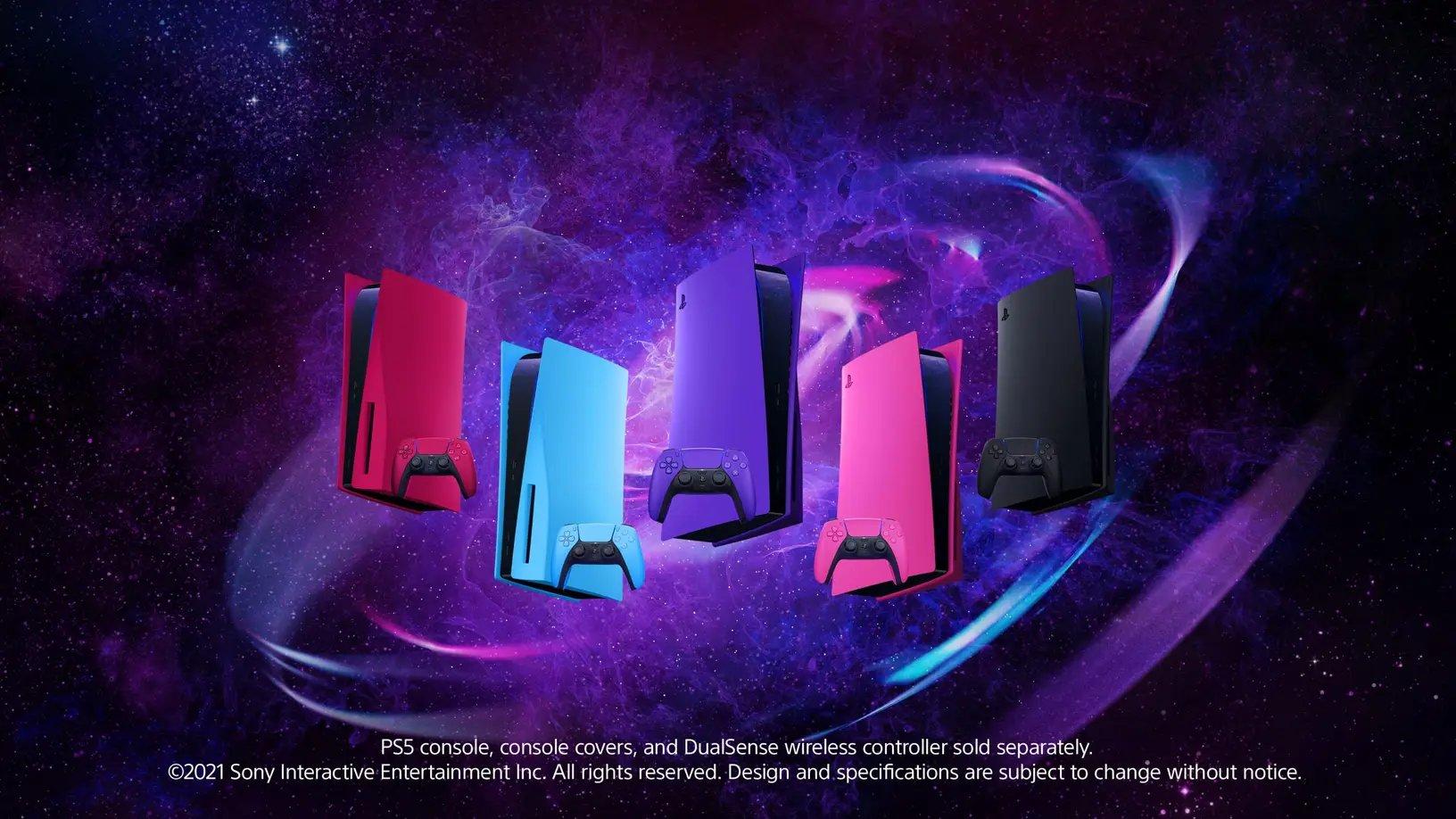 If you're one of the lucky few who managed to get their hands on a PlayStation 5, Sony is finally offering players a way to customize their console.
While there are already rumors of a new PS5 Pro console in the works, Sony has introduced console covers for the current digital and disc versions matching its new galaxy-inspired controllers. Here are the expected release dates for the covers and how to get your hands on them.
Article continues below advertisement
Here's how to buy the new PS5 console covers.
There are a couple of different ways to get your hands on these new console covers. In total, there are five different color plates you can choose from, each with a matching controller.
In June 2021, Sony released two new colors for the PS5 DualSense controllers: Cosmic Red and Midnight Black. Now the company is expanding its collection to include three more colors: Nova Pink, Galactic Purple, and Starlight Blue.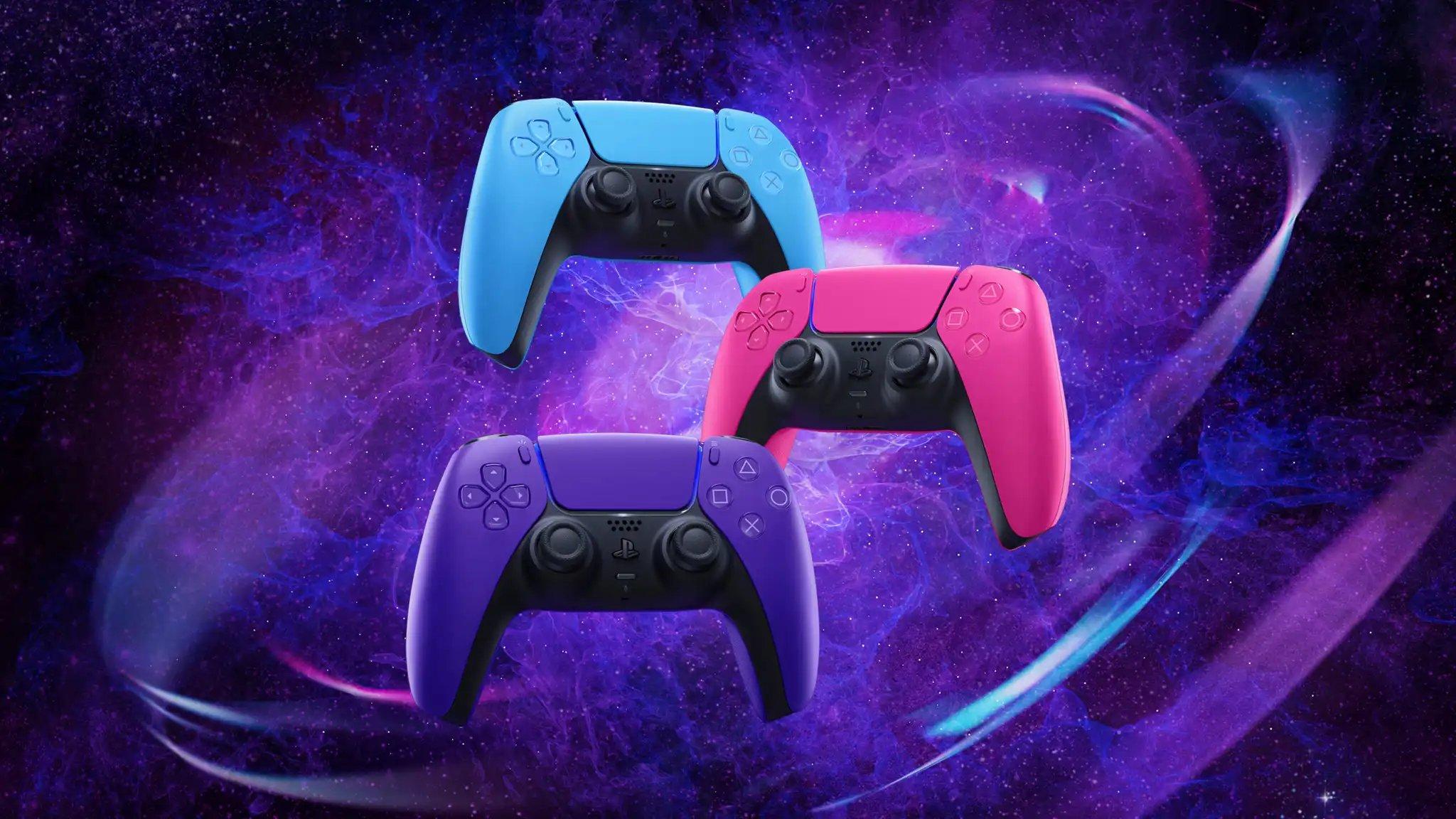 Article continues below advertisement
With the announcement of these new controller colors, Sony also revealed it would be releasing five new console covers for the PS5 itself to match with these various controllers. Now, instead of players keeping the all-white console, they will have the opportunity to swap out the pieces for the color of their choosing.
These covers, unfortunately, will not be available before the end of the holiday season.
At this time, PS5 owners can pre-order the console covers in Midnight Black and Cosmic Red for $54.99, though they will not be delivered until launch day on Jan. 21.
As of Jan. 21, these two covers will be available through PlayStation Direct before becoming available at other retailers on Feb. 18.
Article continues below advertisement
For those looking to get their hands on the other galaxy-inspired covers, though, you'll have to wait until the new year. At this time, the Nova Pink, Galactic Purple, and Starlight Blue covers are expected to launch in the first half of 2022, though the new controllers will launch directly from PlayStation starting on Jan. 14.
PS5 owners can preorder the new controllers from Sony starting now or purchase them when they become available at other participating retailers starting Feb. 11.
Article continues below advertisement
PlayStation fans have mixed feelings about these new console covers.
Some PS5 owners have made it clear they'll pass on the new plates, favoring knock-offs that have been around for some time. Others don't see the point in releasing new accessories when so many still struggle to locate the console itself.
"It's really sad that the accessories and controllers can be purchased but nowhere on earth can the actual console be found," one Twitter user griped. "What is wrong with this picture? I would love to have the entire purple set, but until you can figure how to properly manufacture something, it won't happen."
"Bruh people can't even get their hands on a ps5. TF are we gonna do with covers?" another said.
It's unclear when the PS5 will no longer be so difficult to find, but it's not likely to be soon.