A Complete Timeline of the Explosive Beef Between Pusha T and Jim Jones
Pusha T and Jim Jones have beef that has seemingly boiled over! Here's everything you need to know about the controversy that set things in motion ...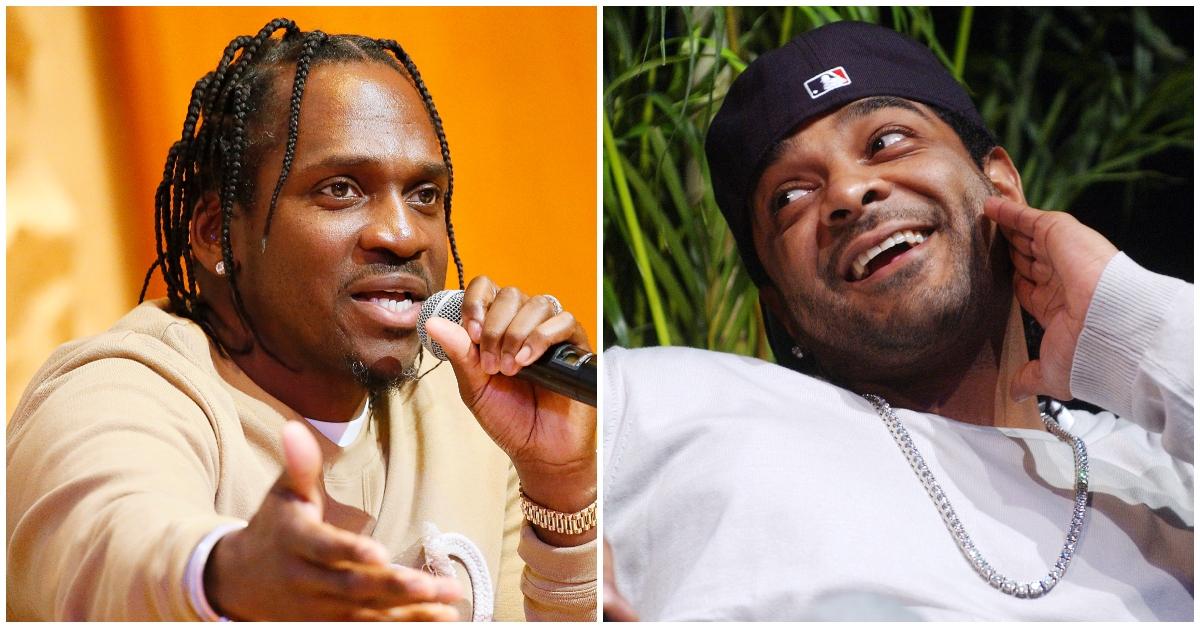 There's nothing that gets the hip-hop heads going like a good old-fashioned rap beef — and there's drama cooking between two veteran rappers.
Following Louis Vuitton's 2024 Spring-Summer men's runway show, tensions between Jim Jones and Pusha T heightened, and it looks like their beef has reached its boiling point. So, what happened between Pusha T and Jim Jones? Read on to find out!
Article continues below advertisement
Pusha T and Jim Jones have beef — here's why.
In February of 2023, Billboard dropped their list of "The 50 Greatest Rappers of All Time" and sent the internet into a tizzy. While Jay Z, Kendrick Lamar, and Nas ranked in the top three, Melle Mel, Run DMC's Rev Run, and Rick Ross made up the tail end of the list.
In the middle, coming in at number 29 on the list, was "If You Know You Know" rapper Pusha T. While some spectators believed that his place on the list was well-deserved, Jim Jones begged to differ.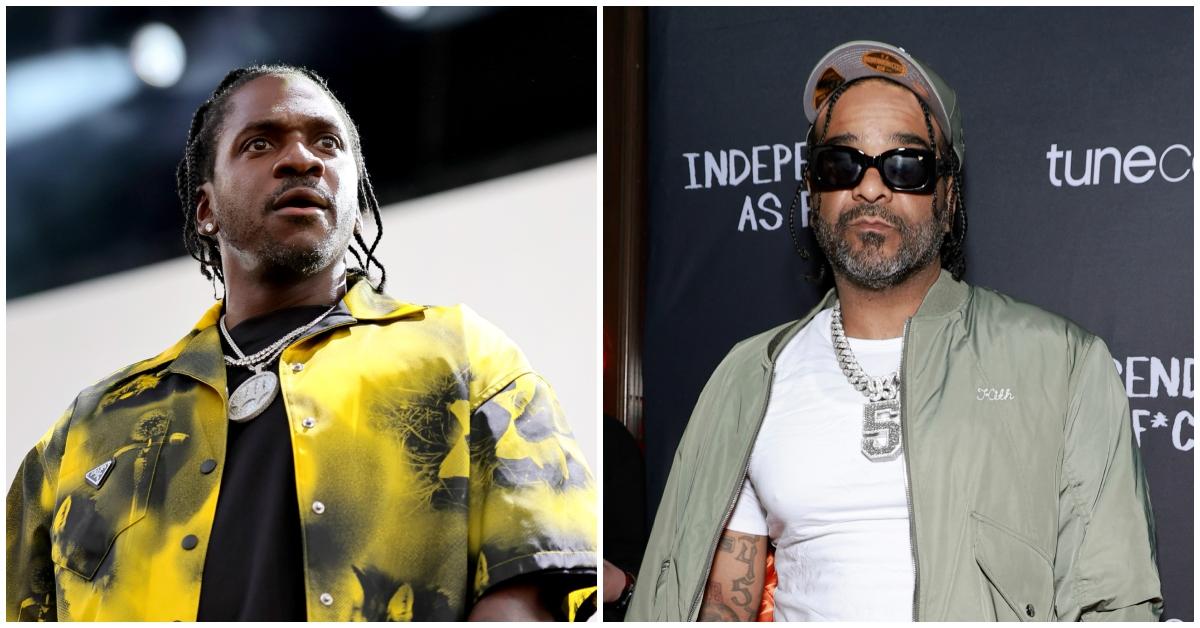 Article continues below advertisement
Months later, on an episode of Spotify's Rap Caviar podcast, he singled out the rapper and shared his two cents on the controversial line-up.
"What has he done that puts him in the greatest rappers of all time besides talk about c*** that he probably didn't get himself," the rapper asked his co-host, adding, "He's nice as s***. He could rap his a** off, but what has he done?"
"Pusha T don't hold no weight out here. He not pushing no s*** out here," the recording artist went on.
Later, he echoed his sentiments on The Breakfast Club. He said in the interview: "Shoutout to Pusha T, I love your soul."
"You my dawg. You not in my Top 50. You might be in Charlamagne's Top 50 and things like that, but you haven't done that much for me in my life," he added.
Article continues below advertisement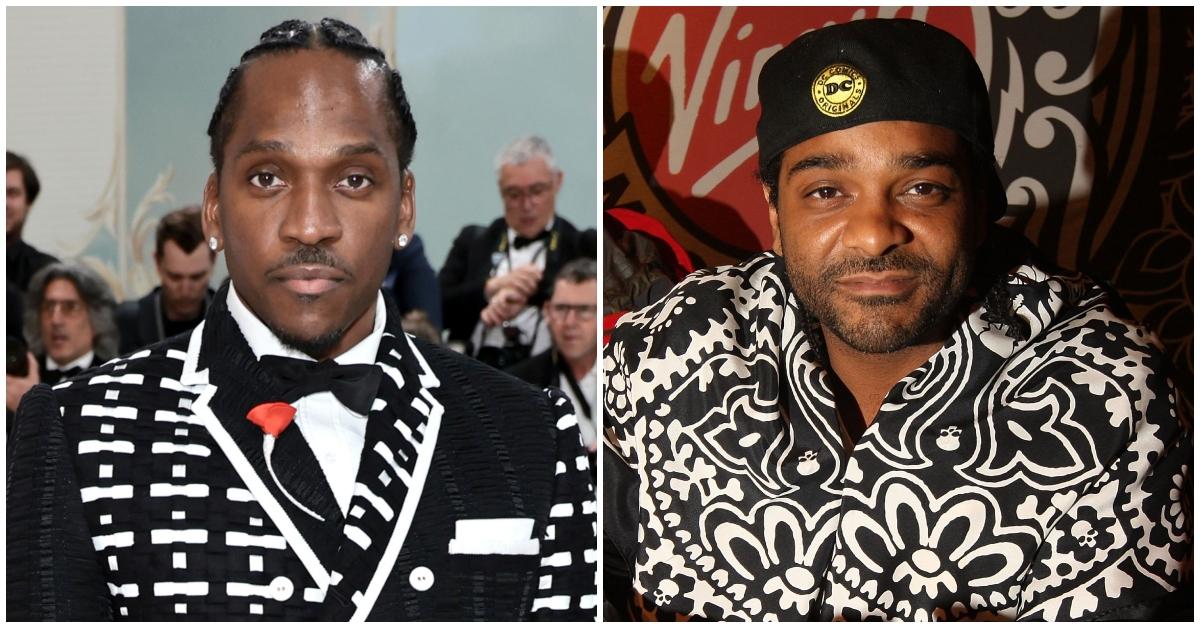 Amid the controversy, Pusha was radio silent. But right when we thought the rap beef between the two had simmered down, Pusha T responded to Jim Jones in a diss track.
Article continues below advertisement
Pusha T debuted a Jim Jones diss track at Louis Vuitton's 2024 Spring-Summer men's runway show.
On Tuesday, June 20, Pharrell Williams made his debut as creative director of Louis Vuitton. At the show were some of the biggest names in entertainment. Along with Beyoncé and Jay-Z, Rihanna and ASAP Rocky also sat front-row at the runway show.
But that wasn't the only reason the show made headlines.
Article continues below advertisement
It was there that the DJ dropped an unreleased song by Clipse where Pusha T seemingly clapped back at Jim Jones' comments. And let's just say: Shots. Were. Fired.
"Beware of my name, that there's delegate / You know I know where you're delicate / Crush you to pieces, I'll hum a breath of it / I will close your heaven for the hell of it," Pusha raps. "You think it'd be valor amongst veterans / I'm watching your fame escape relevance."
Along with the aforementioned jabs, Pusha also accused Jim Jones of clout chasing and wearing fake jewelry — and honey, we are gagged.
We're sure the feud between these two is far from over, but it'll be interesting to see who wins the next round.