Dr. Ramin Oskoui Died at the Age of 60 — Details
News recently broke that Dr. Ramin Oskoui had died at the age of 60, leading many to wonder what the doctor's actual cause of death was.
After a segment ran on Fox News on May 16, 2023, many were saddened to learn that Dr. Ramin Oskoui has died. A tribute to Dr. Oskoui ran as part of The Ingraham Angle, which also included the information that the Washington, D.C., doctor was only 60 at the time of his death.
Here's what we know so far.
Article continues below advertisement
What was Dr. Ramin Oskoui's cause of death?
According to The Ingraham Angle, Dr. Oskoui was doing his cardiology rounds on May 5 when he collapsed and later died. We don't have any additional details on his exact cause of death yet, but it's clear that his death was sudden and unexpected.
Elsewhere in the tribute, host Laura Ingraham said that the doctor had helped her and many other people, including Supreme Court justices and other people in power.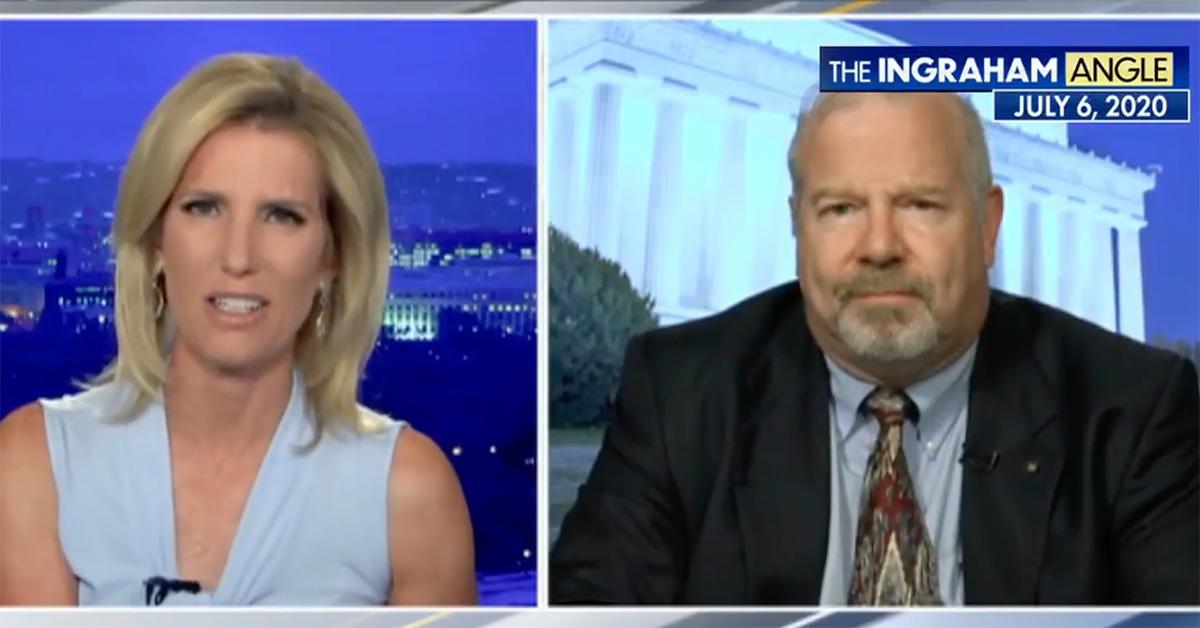 Article continues below advertisement
Dr. Ramin Oskoui offered controversial opinions early during the COVID-19 pandemic.
Although Dr. Oskoui was well-known by his patients as a cardiologist, he was best known to a broader audience because of his appearances on Fox News in the early days of the COVID-19 pandemic. During those appearances, Dr. Oskoui suggested that the CDC had failed in its role. He said that we didn't need a vaccine in order to return to normal.
Those opinions ran contrary to much of the conventional wisdom at the time, and some of his opinions are still controversial. Even so, Laura Ingraham expressed gratitude in her tribute for what she described as his "bravery" in being willing to share those thoughts with her and all of her viewers.
Dr. Oskoui hadn't been on the show in the past few years, in part because the pandemic faded from the headlines, but she still wanted to honor his contributions.
Article continues below advertisement
Dr. Ramin Oskoui worked as a cardiologist in Washington, D.C.
Although his contributions to The Ingraham Angle focused on the pandemic, Dr. Oskoui's actual work as a doctor was focused on cardiology. He practiced out of Foxhall Cardiology in Washington, D.C.
Article continues below advertisement
According to his biography for Johns Hopkins, Dr. Oskoui had expertise in acute coronary syndrome, cardiac catheterization, cardiomyopathy, cardiovascular disease, congenital heart disease, valvular heart disease, echocardiography and transesophageal echocardiography, heart block, high cholesterol, hypertension, pacemakers, and preventive cardiology.
Dr. Oskoui earned his medical degree from Columbia University, and eventually completed a fellowship in cardiology in Washington, D.C.
Dr. Oskoui was named the Physician of the Year by Johns Hopkins Medicine Clinical Awards for Physicians and Care Teams in 2015. His reputation with patients appeared to be second-to-none, and he clearly worked hard to foster those relationships with his patients.
Those who saw Dr. Oskoui regularly will likely miss his personal touch and skill. On a boarder scale, most people will remember him for the controversial opinions he shared during the COVID-19 pandemic, whether or not they agreed with him.