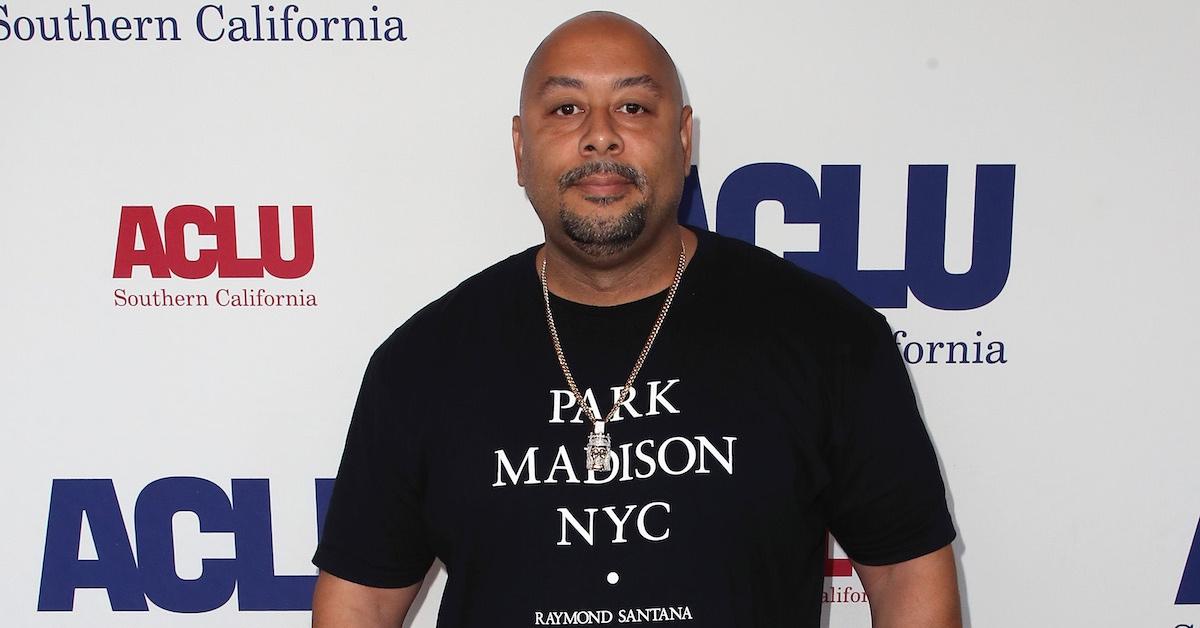 Raymond Santana, One of the Exonerated Five, May See a Dip in His Net Worth
After the premiere of Netflix's When They See Us in May 2019, the world sympathized with and supported the Exonerated Five. The five men — Antron McCray, Yusef Salaam, Kevin Richardson, Korey Wise, and Raymond Santana — were wrongfully convicted of brutally attacking and raping a Central Park jogger in NYC in 1989. As a result, each of the men were sentenced to 5 to 15 years in prison.
Article continues below advertisement
Thankfully, Matias Reyes, a serial rapist, later confessed to the crime which led the five men to be exonerated. Since then, celebrities, public figures. and social media alike have praised these men for their courage and wished them well on their lives post-prison.
Most of the men have retreated to living private lives, but Raymond has been in the public eye. From appearing on Marriage Boot Camp with his wife, reality star Deelishis, to promoting his streetwear brand, the world has become Raymond's oyster. Unfortunately, his marriage has gone south, and fans have questions about how it'll affect the rest of his public image, including his net worth. So, what is Raymond Santana's net worth?
Article continues below advertisement
Raymond Santana's net worth may see a dip if he goes through with his divorce.
As of writing, Exact Net Worth reports that Raymond has amassed a net worth of $5 million so far. This figure is a combination of his work as a businessman, clothing designer, reality TV star, producer, and activist. Not to mention, the Exonerated Five's civil lawsuits against New York State for racial discrimination, malicious prosecution, and emotional distress definitely contributed to his overall wealth. However, since Raymond has reportedly filed for divorce from Deelishis, his net worth may decrease.
Article continues below advertisement
Raymond Santana
Reality TV star, producer, activist, fashion designer
Raymond Santana is an American reality TV star, producer, and businessman who gained notoriety after Netflix's When They See Us documentary shared his story of being wrongfully convicted of rape.
Birthdate: Sept. 7, 1974
Birth name: Raymond Santana
Birthplace: Atlanta, Georgia
Father: Raymond Santana Sr.
Children: One daughter born in 2004
Marriages: Neketa Samone Shelton, Deelishis (2020)
Education: Bronx Preparatory High School
Reports reveal that Raymond Santana has filed for divorce from Deelishis after 20 months of marriage.
According to TMZ, Raymond has decided to pull the plug on his marriage with Deelishis. Documents obtained by the outlet share that the couple separated on Nov. 7, 2021 with Raymond claiming that the marriage is "irretrievably broken with no hope of reconciliation." The couple, who initially tied the knot on June 6, 2020, have only been married for 20 months.
Article continues below advertisement
Prior to the divorce announcement, Deelishis took to social media on March 1, 2022 to air out her grievances with Raymond. In a now-deleted Instagram post — captured by Gossip of the City Tea — Deelishis called out Raymond for allegedly cheating on her and being a narcissist.
"I married a narcissist who is a complete liar and a cheat, and I'm finally ready to speak my truth ... stay tuned," she wrote.
Article continues below advertisement
HotNewHipHop reports that she later changed the caption to read: "Today. I appear to be by myself, but I'm not alone," with the hashtags #InGodsTiming #JustLONDON. In another now-deleted post — captured by Hollywood Unlocked — Deelishis responded to a fan that sent her well wishes by giving further insight into the demise of the marriage and alluded to Raymond having childhood trauma.
Article continues below advertisement
"This has saturated my soul and penetrated my heart, because I'm not alone," Deelishis wrote on her Instagram story. "I never want to be misunderstood, but this isn't just happening to me. I pray for all women and children who suffer from not understanding how to help themselves or their loved one who suffers from childhood trauma. I didn't leave him, I stuck it out … He left us."
Even though tensions are high and both Raymond and Deelishis are not seeing eye-to-eye, there is hope that the pair can reconcile in the future, or that their split is for the best.