Let's Take a Look Inside the Real 'Home Alone' House This Holiday Season
'Home Alone' is one of the most popular Christmas movies, and with the holiday season in full swing, the film's real house is garnering renewed interest.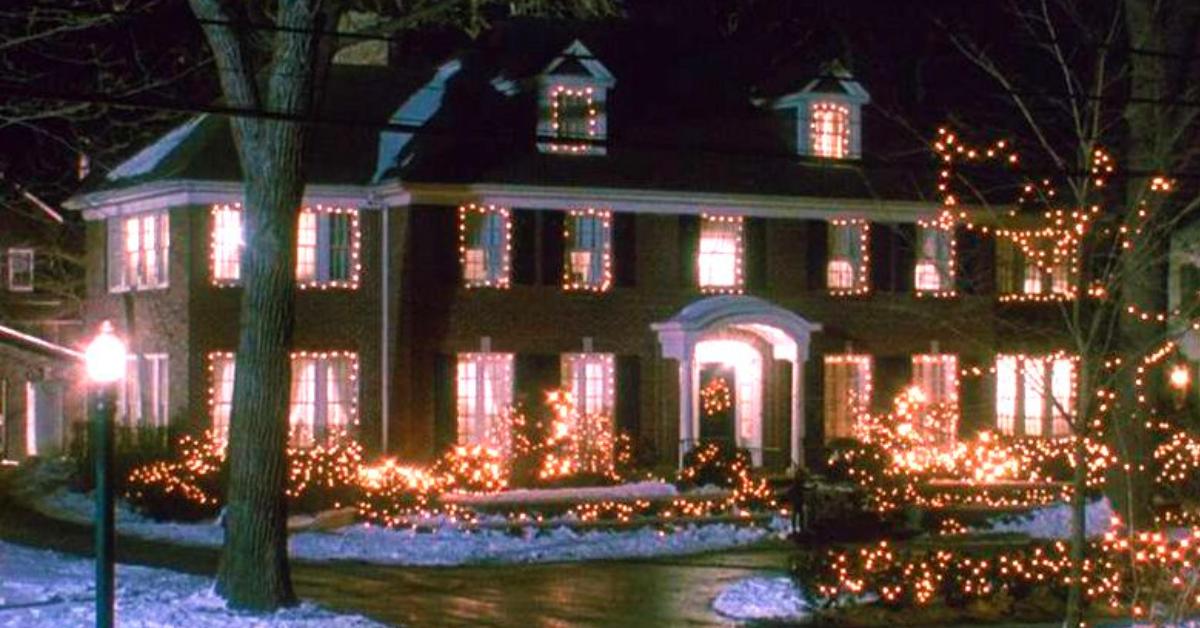 The holiday season is in full swing, meaning it's time to binge-watch several classic Christmas movies — starting with the 1990 acclaimed comedy Home Alone. The family flick is a staple in American households, especially those in the Chicago area since they can brag about living near the McCallister clan's iconic brick suburban residence.
Article continues below advertisement
Speaking of the real house, it became a character in its own right and earned a well-deserved spot in Chicago's history. Now, before we resume our Christmas movie marathon, we think this is the perfect opportunity to take a trip down memory lane to revisit the real Home Alone house. On that note, stick around for everything you need to know.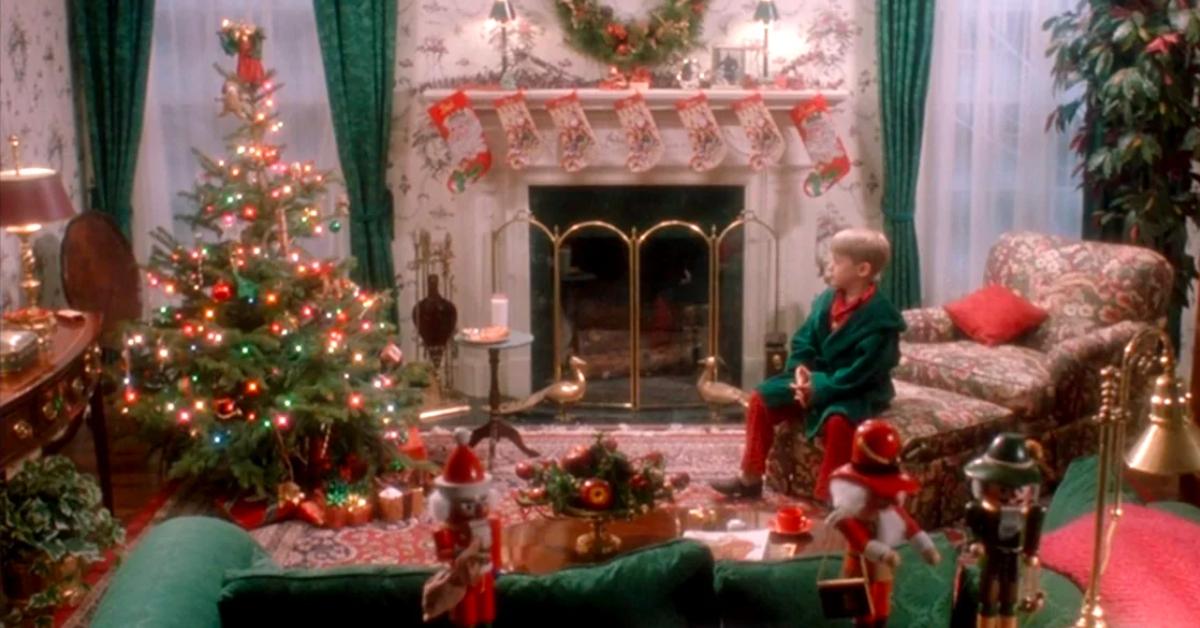 Article continues below advertisement
The real 'Home Alone' house remains a major tourist attraction.
For those unaware, the world-famous McCallister home is located at 671 Lincoln Avenue in Winnetka, Ill., and, per Zillow, is a 5,398-square-foot property with six bedrooms and six bathrooms. Although it's not on the market, the house remains one of Chicago's most popular tourist attractions.
"Most people who live on the street love it, and think it's a lot of fun," longtime Lincoln Ave resident Ann Smith told the Chicago Tribune in 2019. "It was a big deal having the movie filmed here, and it's still a big deal. Any time I'm walking by that house, I see someone out in front, taking pictures."
Article continues below advertisement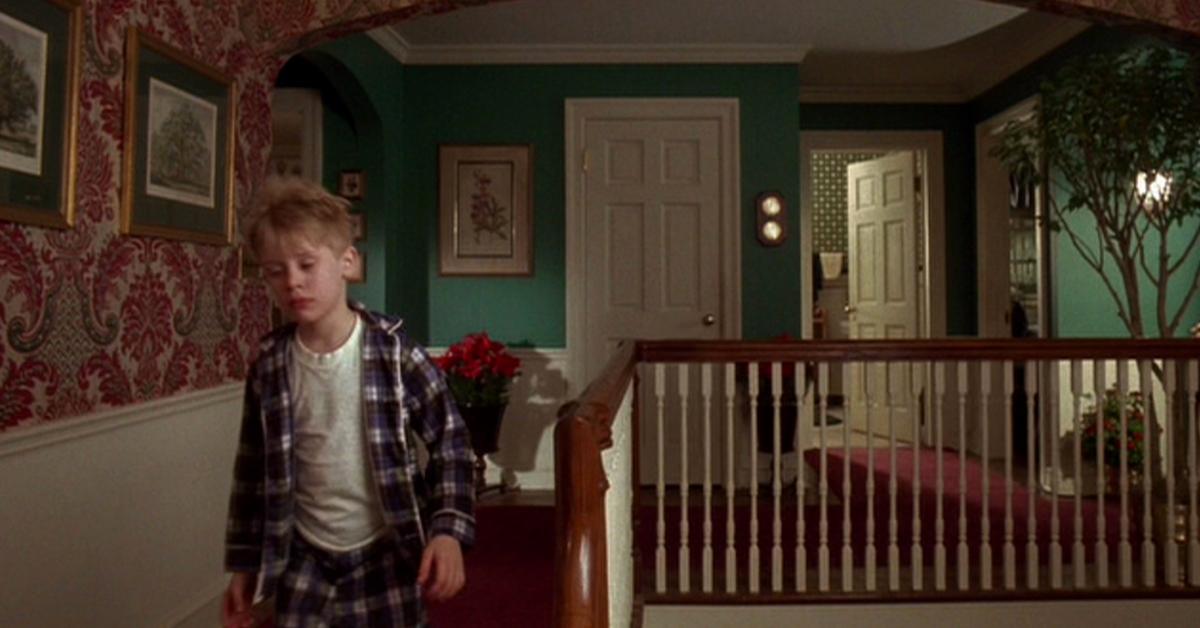 However, the excessive number of visitors can be aggravating for residents. Cassandra Bayna, who lives in Old Man Marley's house, told The Washington Post that around 1,000 to 5,000 people would visit the house on the weekends in 2020. "It can be frustrating sometimes because of the parking," she said. "People live here. I think that's something people forget."
Article continues below advertisement
Cassandra noted that 2020 was "the worst ... Because of the pandemic, people couldn't go anywhere, so they said, 'Let's drive up to the Home Alone house!' The police had to come and make this a one-way, and they barricaded part of the entrance, which I'm willing to bet they're going to do again."
Chris Columbus said the house was both "warm and menacing."
When it came to finding the perfect house, director Chris Columbus had a lot riding on his shoulders. In 2015, he sat down with Entertainment Weekly and revealed "it was extremely important that the house fit the gags of the movie" because the late great filmmaker John Hughes wrote "very specific physical humor for the end of the film."
Article continues below advertisement
Chris stated that they "needed a house that would work for [when] Kevin fools the burglars into thinking he's not home alone and he attaches a [cutout] of Michael Jordan to a toy train — the house needed to work in that respect, in terms of shadows." He also said he and his team were pretty strict about finding a home with a backyard that would work for the treehouse stunt.
"[Also] in terms of where the treehouse was located behind the house and how Harry and Marv would be fooled into climbing across the rope and then swinging into the house. The back of the house needed to work for that," Chris told the outlet. "So we needed to cast a house that would work for the stunts and also a house that was visually appealing and, if this makes sense, warm and menacing at the same time. It's the kind of house if you were a kid it would be fun to be left home alone."
Home Alone is available to stream on Disney Plus.