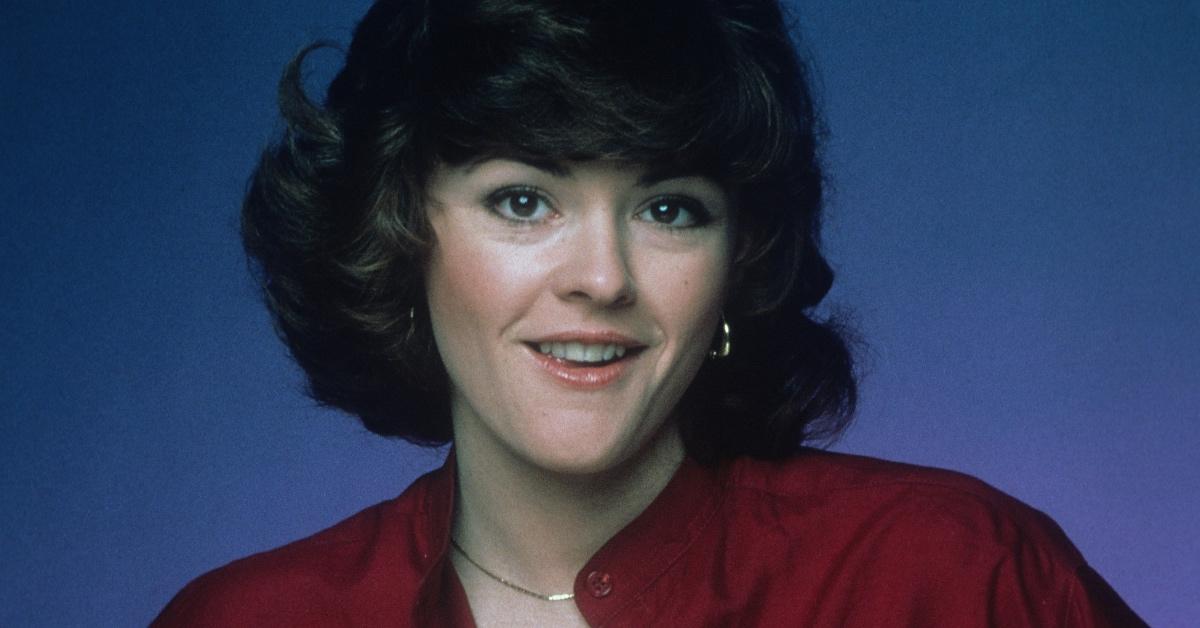 Rebecca Balding, the Star of 'Soap' and 'The Boogens,' Has Died at Age 73
The acting veteran best known for playing Elise Rothman in Charmed and Carol David in Soap has tragically died at 73. Rebecca Balding, who burst onto the scene after landing Parker's role in Kenneth Johnson's sci-fi The Bionic Woman in the 1970s, passed away on July 18, 2022. Rebecca withdrew from the spotlight circa 2006 after last appearing in the penultimate episode of Season 8 of Charmed. What happened? What was Rebecca's cause of death?
Article continues below advertisement
What was Rebecca Balding's cause of death?
With a career spanning over three decades, Rebecca scored appearances in some of the most-watched TV series of the 20th and 21st centuries. She portrayed Mickie Marra in Starsky and Hutch, Trish Michaels in The Boogens, and Susan Walker in MacGyver. In MacGyver, she starred alongside Richard Dean Anderson and Dana Elcar.
Rebecca died in her home in Park City, Utah, her husband of 41 years, James L. Conway, confirmed to People. Her cause of death is ovarian cancer.
Article continues below advertisement
A talented actress and pop-cultural mainstay, Rebecca cemented her status as an A-lister with The Silent Scream, Paradise, 7th Heaven, Beverly Hills, 90210, and ER. She appeared in some of the most iconic movies and TV programs to come out at the tail end of the 20th century. Rebecca became a stage actress after finishing her studies at the University of Kansas and set out to conquer Hollywood in the 1970s.
Article continues below advertisement
Rebecca's first husband, Jon Paré, is a high-flying producer and production manager. Her second husband, James, is a writer, producer, and director whose credits range from Paradise and University Hospital to Titans, Charmed, Smallville, and The Magicians. Rebecca and James first got talking during an audition for The Boogens, the horror movie James directed. Rebecca booked the role, and the rest was history. They married within a few weeks of meeting each other.
"I was casting the film The Boogens. Rebecca came in to audition," James told People. "We chatted, she read, and when she left, I turned to the associate producer, and said, 'I could marry that girl.' Somehow she got cast. The first week of shooting we went out. That Saturday night, she proposed. And four weeks later, while still shooting, we got married. Of course, no one thought it would last. That was 41 years ago."
Article continues below advertisement
Rebecca and James stayed together until her death. They share two daughters, Sarah and Kathleen, and grandkids. Rebecca is survived by her family, friends, and army of fans.
"It's a sad day for the Charmed family; R.I.P. Rebecca Balding, you were amazing in Charmed and were loved by many," tweeted @CharmedOnes__P3.
"R.I.P. Rebecca Balding. My deepest condolences to her family and friends. She'll always be remembered," tweeted @Gary_E_Davis.
"R.I.P. Rebecca Balding, star of two of my all-time favorite go-to comfort horror flicks, The Silent Scream (1979) and The Boogens (1981). Can never thank her enough!" tweeted @kindertrauma.