Red Bull's "First-of-Its-Kind" Plane Swap Ended in a Plane Crash — Here's What Happened
What happened during the Red Bull plan swap? The energy drink company had planned this stunt for months and got Hulu to livestream it all.
Energy drink company Red Bull is known for its famous beverages and catchy slogan: Red Bull gives you wings. Recently, the company tried to take the slogan to a whole new level with a dangerous air stunt called the "Plane Swap." However, unfortunately, the stunt didn't turn out exactly as planned. What happened?
Article continues below advertisement
What happened during the Red Bull plan swap?
On April 24, 2022, Red Bull was set to execute what it called a "first-of-its-kind" jump in midair. In a blog post, the energy drink company explained that pilots, skydivers, and cousins Luke Aikins and Andy Farrington were meant to take off in one plane and skydive into another. And the whole thing was livestreamed exclusively on Hulu.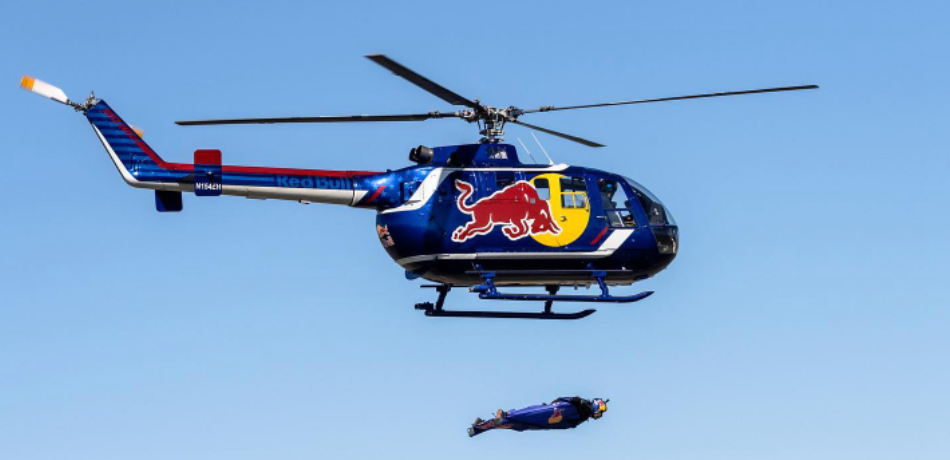 Article continues below advertisement
Eeach pilot would start off in their own plane and then send it into a nosedive after they jumped out. The plan was to jump into and then safely land the other person's aircraft — but, of course, nothing can go exactly as planned. Instead, one of the plans crashed during the stunt.
In another post, Red Bull stated that Plane Swap may only be about 40 seconds in total, but called it "an engineering marvel that will have taken the better part of a year to execute flawlessly." Aikins also said that a lot had to happen behind the scenes to make this a reality.
"There's a whole bunch of very cool engineering going on, some fancy designs," Aikins said. "The big thing is we have to prove that these planes, basically, they change. It's almost like a transformer.
Article continues below advertisement
According to NBC News, the Federal Aviation Administration said that one of the planes spun out of control during the stunt. However, the good news is that both of the pilots are safe and no one was hurt during the accident. One of them was able to get into the other plane and land while the other pilot parachuted to the ground.
Article continues below advertisement
In a post on Instagram, Red Bull said that Plane Swap was "partially accomplished," but neither of the pilots has spoken out about the event since it happened.
Where was the location of the Red Bull Plane Swap?
According to Red Bull, the stunt took place over the Arizona desert. However, it doesn't specify where, and there are actually multiple deserts in the state. In fact, Visit Arizona says that it's the only state to have some part of four different deserts: the Chihuahuan, Mojave, Sonoran, and the Great Basin.
Although the Plane Swap took place in Arizona, training for the event was in another state. Red Bull says that Aikins and Farrington prepared in San Luis Obispo, Calif.
Although Hulu says you can watch Plane Swap, you can currently only watch the trailer on the platform.