Here's What the Original Cast of 'Rent' Is up to After 25 Seasons of Love
In honor of the 25th anniversary of 'Rent' on Broadway, many Rentheads are wondering where the original cast is now and what they're up to.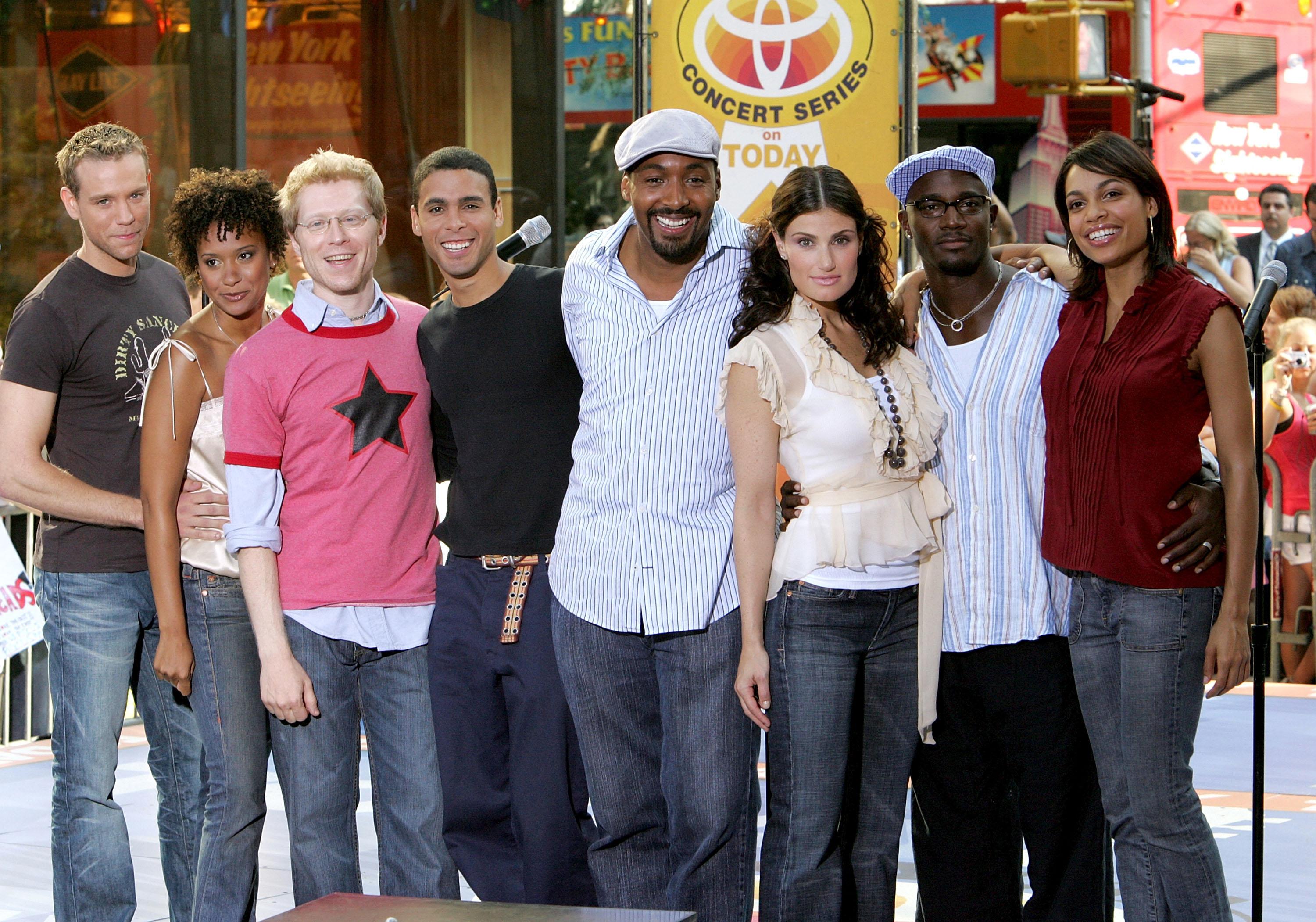 This year marks the 25th anniversary since the musical Rent started its 12-year Broadway run. The iconic musical told the story of eight friends, lovers, and artists at the height of the AIDS epidemic in New York City's Alphabet City. It created a movement of "Rentheads" who found the messages of love and creativity built into a rock opera transcendent. Not only that, but the original cast of Rent is now just as iconic.
Article continues below advertisement
Many of the original cast members are performing in a New York Theatre Workshop streaming show to celebrate Rent's anniversary. (Fun fact: Rent's very first workshop was at NYTW!) The original cast of Rent included many people we've all heard of, even if we're not Rentheads, such as Idina Menzel, Taye Diggs, and Anthony Rapp. There were many others included who did not go quite as mainstream, but they still made their mark on the arts. So, where is the original cast now?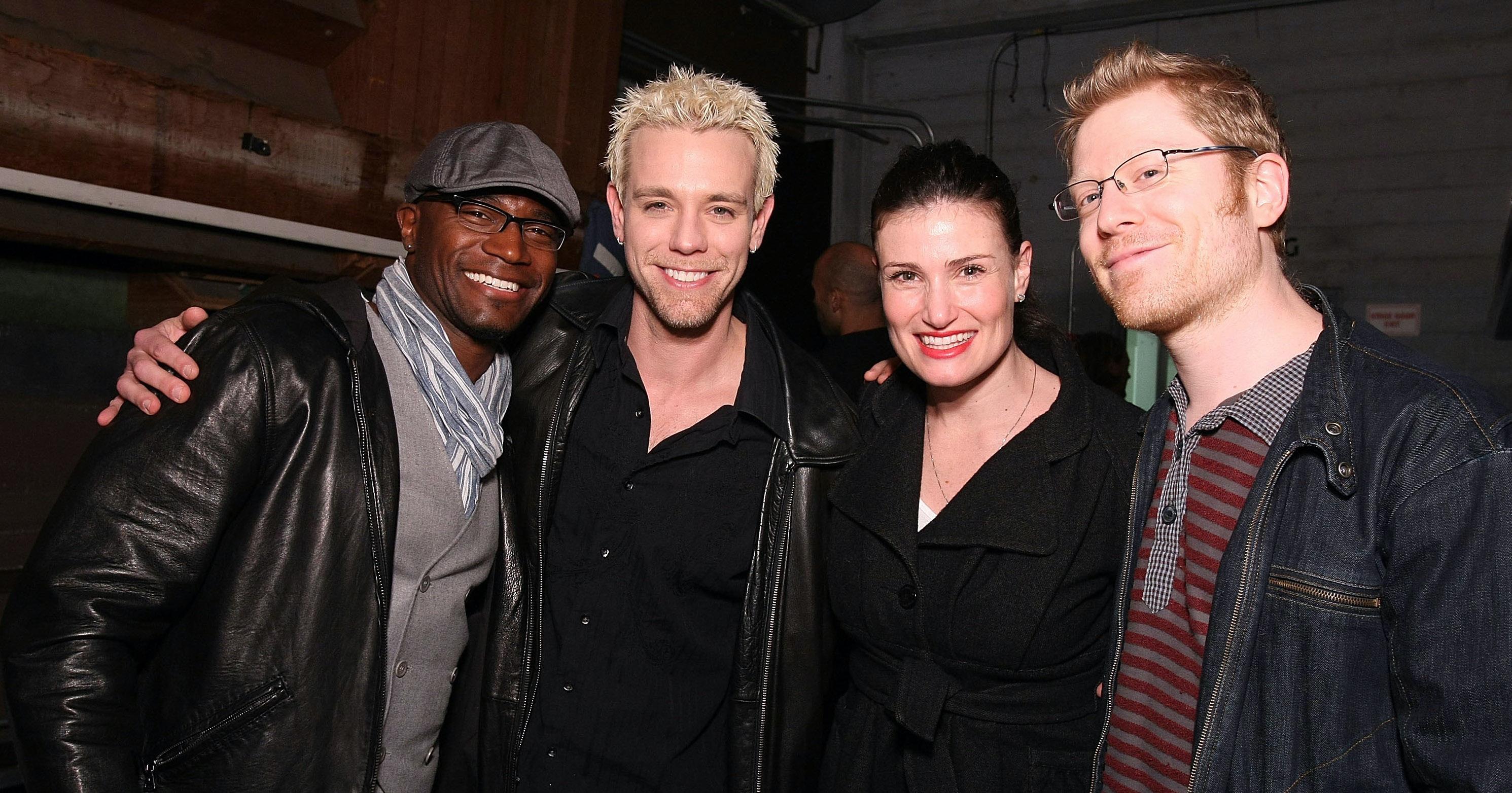 Jonathan Larson, the writer and composer of 'Rent'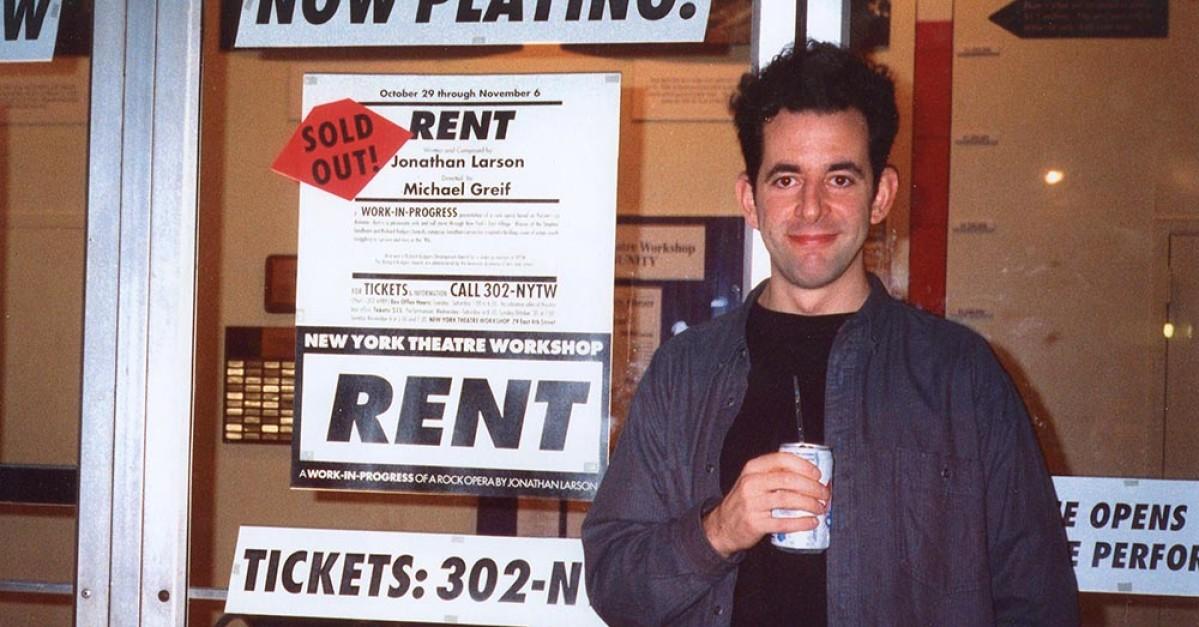 One of the pieces of Rent history that gives it its lore is the story of its own creator, Jonathan Larson, who passed away from a sudden aneurysm shortly before opening night. Many liken Jonathan Larson to the character of Mark, who documents the events of Rent throughout the show, and he even had a girlfriend who broke up with him for another woman according to the documentary on his life, No Day But Today. Jonathan is one of only two people to receive a posthumous Tony Award.
Article continues below advertisement
Adam Pascal as Roger Davis
Adam Pascal played the sad rocker heartthrob who falls for Mimi Marquez. In reality, he was actually a rocker who hadn't been on Broadway before Rent but went on to perform in the original cast of Aida, as well as many other shows, after his time in the original cast of Rent. Film fanatics may recognize him from SLC Punk! and School of Rock, as well as the 2005 Rent film. He married Cybele Chivian in 1998 and is the proud dad of two sons, Lennon and Montgomery.
Article continues below advertisement
Anthony Rapp as Mark Cohen
Anthony Rapp went on to build out quite the career after being in the original cast of Rent. He appeared in A Beautiful Mind, Twister, Road Trip, and the 2005 Rent film. His name made headlines when he came forward about Kevin Spacey's sexual misconduct, but he is so much more than that. He's now on Star Trek: Discovery as the franchise's first openly gay character. Anthony got engaged to his partner, Ken, in 2019.
Article continues below advertisement
Daphne Rubin-Vega as Mimi Marquez
While Daphne Rubin-Vega played Mimi Marquez in the original Broadway cast of Rent, the same character was played by Rosario Dawson in the film version because Daphne was pregnant at the time of filming. However, she continued her career on Broadway and TV, most notably in the second season of Smash. Recently, Daphne appeared on Netflix's Social Distance with her husband, Tommy, and son, Luca.
Article continues below advertisement
Fredi Walker-Browne as Joanne Jefferson
Fredi Walker-Browne, who originated the role of Joanne in Rent, has no shortage of artmaking in her life. She was one of the few original cast members to not be asked back to the 2005 film version, supposedly because of her age, and was replaced by Tracie Thoms. However, she married her husband, D. Browne, in 2000, and has been directing, writing, and producing theater. She's also a major advocate for voter equality and is releasing an album of 21st century protest songs.
Article continues below advertisement
Idina Menzel as Maureen Johnson
If Idina Menzel wasn't already a household name after her 2003 Tony win as Elphaba in Wicked, she certainly became one as the voice of Elsa in Frozen (and when John Travolta famously mispronounced her name at the Oscars). Idina has also been in films such as Enchanted and Uncut Gems, and recently teased a new Cinderella film to be released in summer 2021. She and co-star Taye Diggs had a famous showmance, but they divorced in 2013, and Idina remarried in 2017 to actor Aaron Lohr.
Article continues below advertisement
Jesse L. Martin as Tom Collins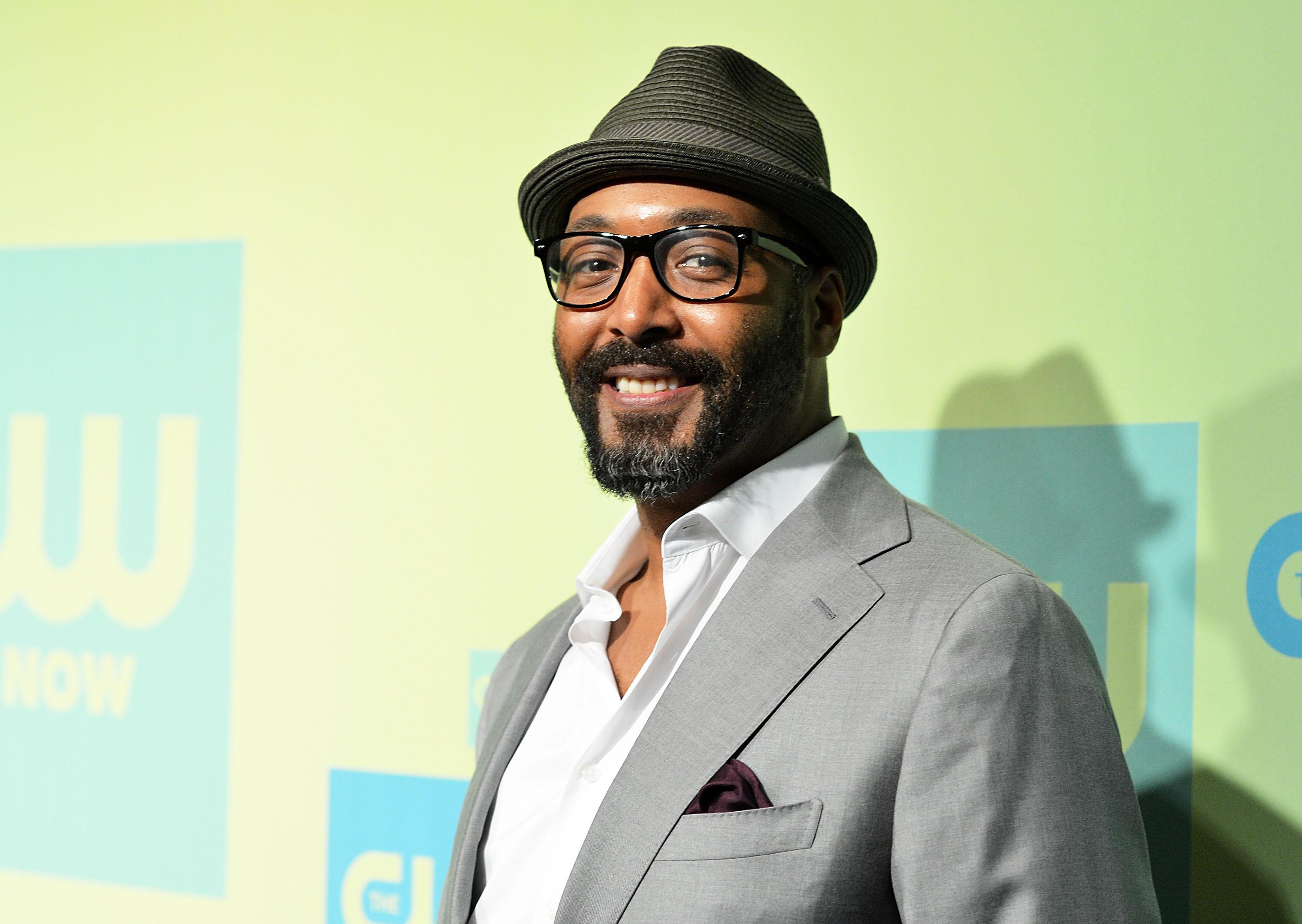 Jesse L. Martin played the charming MIT professor who preferred to slum it with his starving artist friends and love of his life, Angel. In reality, Jesse continued to pursue acting after being in the original cast of Rent and took on several television roles. One of his biggest roles was in Ally McBeal as her on-again-off-again boyfriend, although he has most recently appeared in The Flash as Joe West.
Article continues below advertisement
Taye Diggs as Benny (Benjamin Coffin III)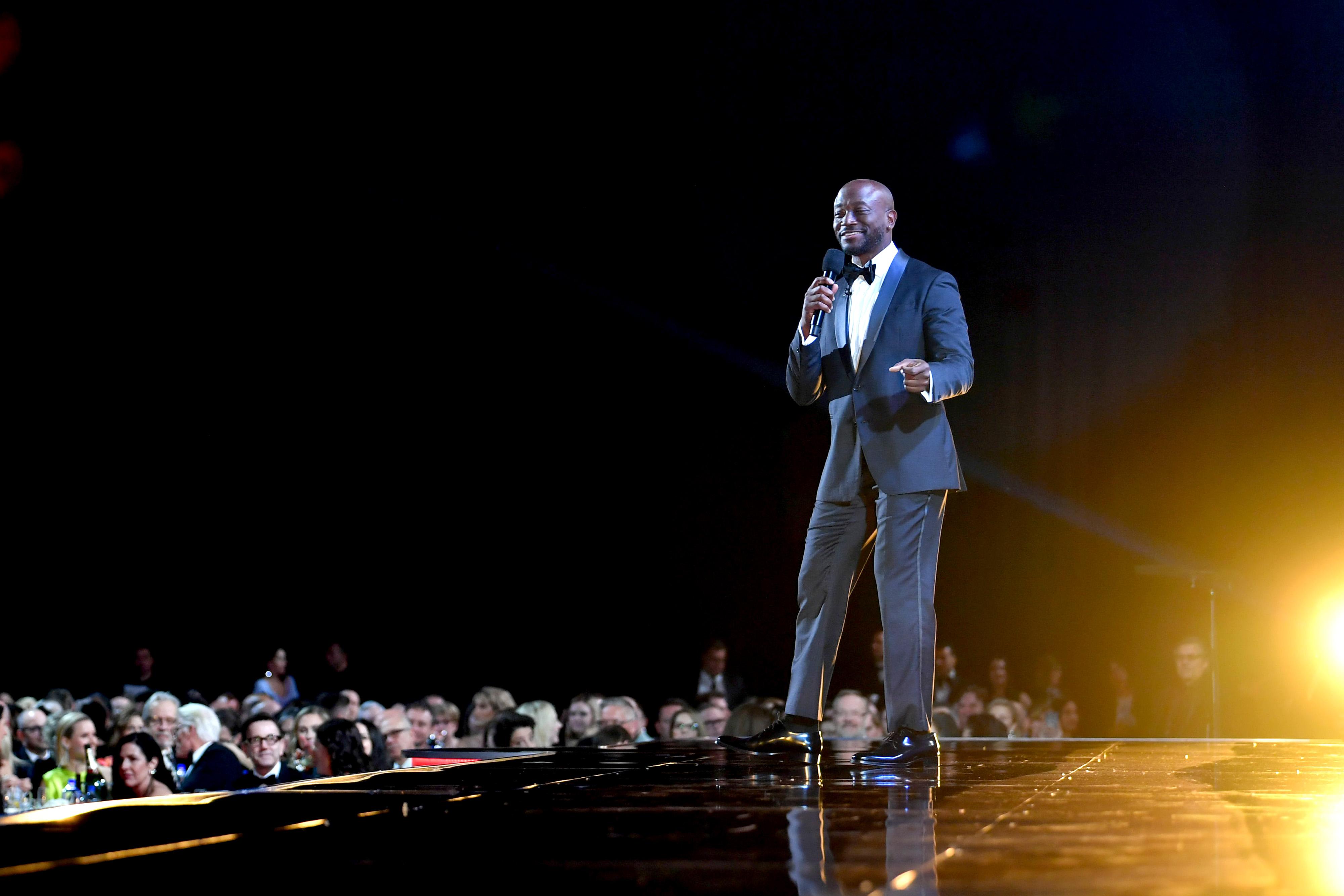 Taye Diggs played the one friend in the group who actually moved up financially, but he sold out his principles. Outside of being in the original cast of Rent, Taye went on to be just as successful as his character. He was in the films How Stella Got Her Groove Back and Chicago, and became a series regular on Private Practice and All American. It looks like he's now hunkering down solo during the COVID-19 pandemic, and is writing a new children's book about race called Why? A Conversation about Race.
Article continues below advertisement
Wilson Jermaine Heredia as Angel Dumott Schunard
Wilson Jermaine Heredia won a Tony for his performance in the original Broadway cast of Rent as the charismatic and entrancing Angel. He was in the 2005 film version of the musical, and also appeared in the films Flawless and Descent. He's had a few TV guest spots, but he has mostly been leading acting workshops with Artists and Beyond, as well as participating in concerts and fundraisers.
Article continues below advertisement
Most of the original cast members of Rent, as well as many other special guest stars, are appearing in the 25 Years of Rent: Measured in Love streaming event. Tickets are available to stream the concert until March 6.