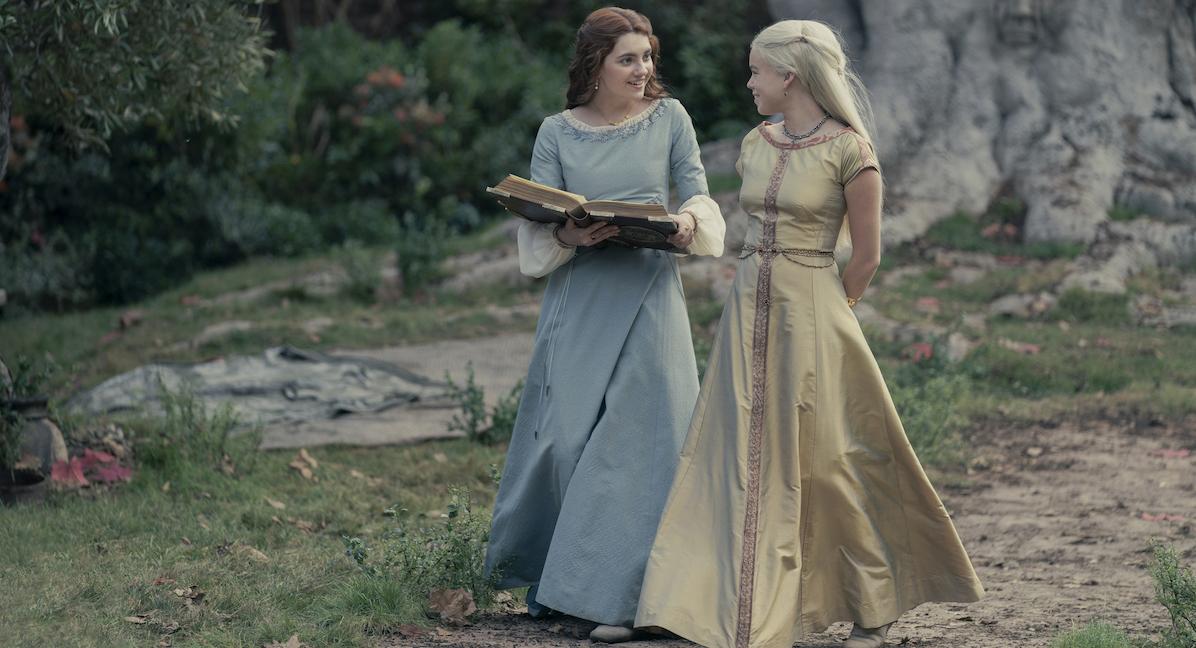 Rhaenyra Targaryen and Alicent Hightower Love Each Other... For Now
In House of the Dragon, Rhaenyra Targaryen lives during the height of her family's power. She's a dragon rider, a princess in King's Landing, and her father Viserys I's only child.
Since the HBO series takes place nearly 200 years before the events of A Song of Ice and Fire, she is also Daenerys Targaryen's distant aunt. After Rhaenyra's mother dies when the king orders a cesarean section to save his infant son (neither survive), she becomes the heir apparent.
Article continues below advertisement
That's a lot of responsibility heaped on a young girl, but, thankfully, Rhaenyra has her close friend Alicent Hightower to talk to. Alicent has been a family friend for Rhaenyra's entire life since her father, Otto Hightower is the Hand of the King.
She's Rhaenyra's only confidant and closest friend, always linking arms and gossiping — an inseparable duo. However, while their love smudges the line between platonic and romantic, this intimacy is a setup for eventual tragedy.
Rhaenyra Targaryen and Alicent Hightower's relationship doesn't end well.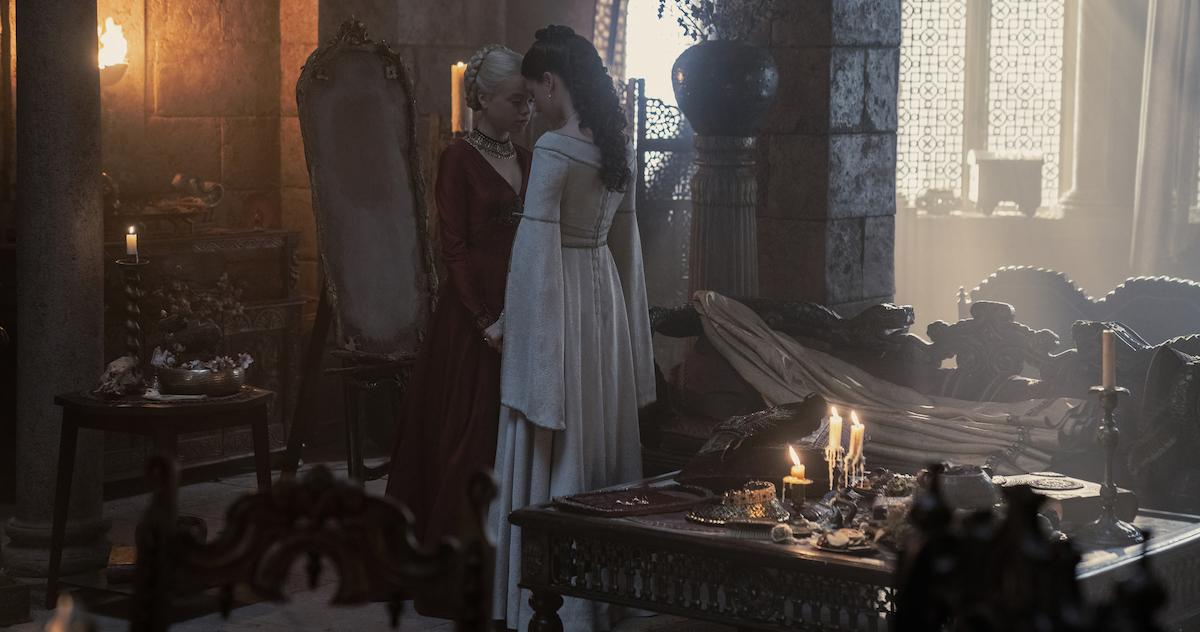 Before diving into Rhaenyra and Alicent's relationship, it is important to remember that the Hightower family were once the petty kings of Westeros before the Targaryens arrived nearly four hundred years before the events of House of the Dragon.
Article continues below advertisement
Ser Otto Hightower, Hand of the King and Alicent's father, has achieved his position in court through years of careful planning and has a ruthless sense of politics. He takes every chance to improve his position.
That's why when Viserys loses his wife during childbirth, Otto almost immediately tells Alicent to "greet him in his chambers," a thinly veiled order to seduce him.
Is Alicent Hightower evil? Spoilers ahead!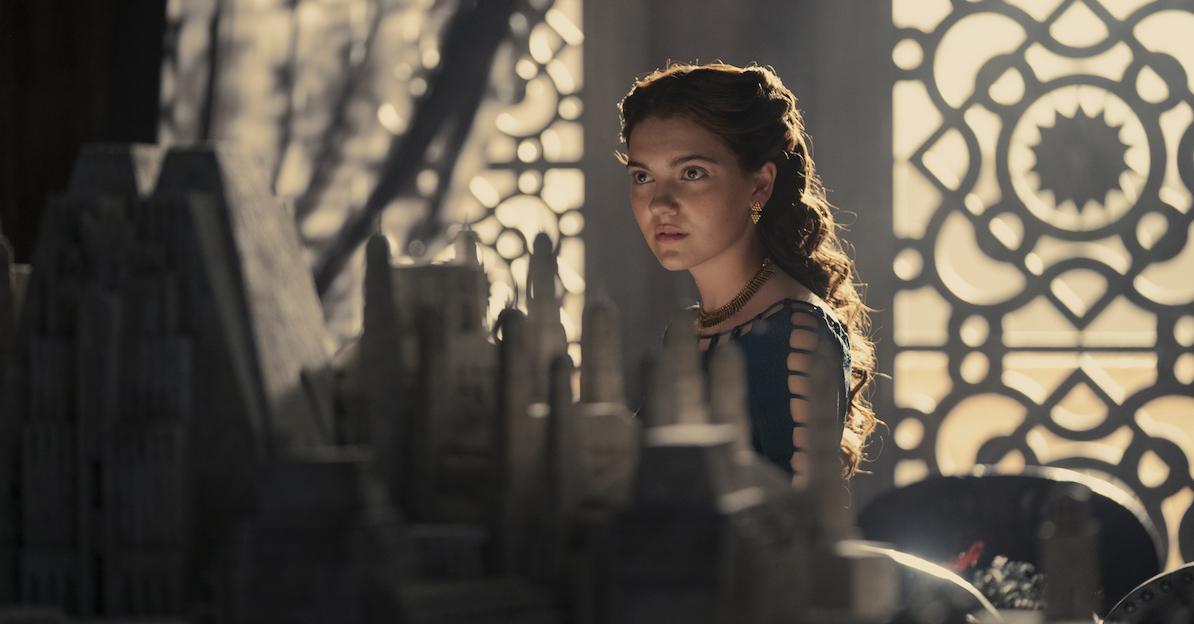 In the first episode of House of the Dragon, we see the relationship between Rhaenyra and Alicent, and it starts out extremely close. According to actress Emily Carey, who plays Alicent, her on-screen chemistry with Rhaenyra (Milly Alcock) was planned.
Article continues below advertisement
"Milly always says it's like a tactile closeness and emotional closeness," Emily told the Independent. "Especially when it's put in the context of this world where they are the only two young girls in the Red Keep. It's 100% something we were conscious of. And so if it reads on screen, it was purposeful."
She continued, "You do toe the line between platonic and romantic."
However, that all changes when Alicent approaches Rhaenyra's father following the death of his wife and newborn son. While she wasn't purposefully trying to hurt Rhaenyra, she certainly does.
Alicent might not have known when she seduced Viserys, but she sowed the seeds of conflict. Though what was once a loving relationship devolved following Alicent's marriage to Viserys, it won't turn into an ugly rivalry until after Alicent bears Viserys a male heir.
Article continues below advertisement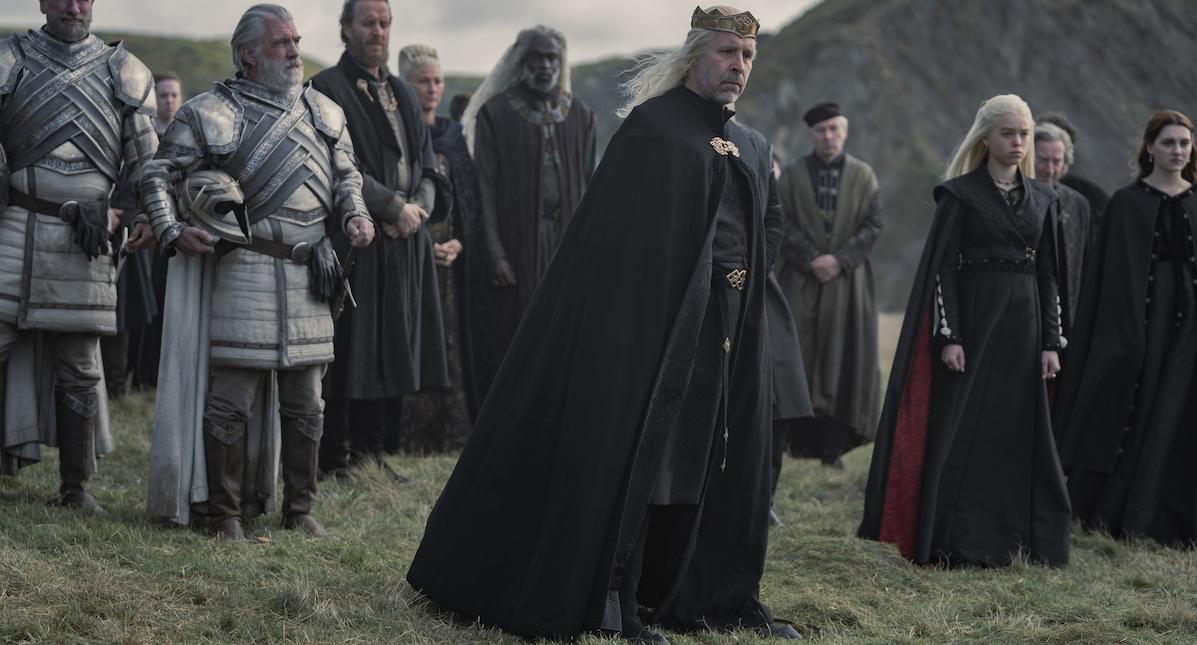 While Viserys had already declared that the flow of succession would pass to Rhaenyra, they live in a patriarchal society and the existence of a male heir lays the foundation for a civil war.
Alicent Hightower may not be evil, but whether she intends well or not, she is at the heart of all of Rhaenyra's problems.
Watch House of the Dragon Sundays at 9 p.m. EST on HBO and HBOMax.