Rita Calhoun Continues to Be a Relentless Defense Attorney in 'SVU'
Who is defense attorney Rita Calhoun on 'SVU' and which clients has she defended before? Who plays her on the procedural? Details.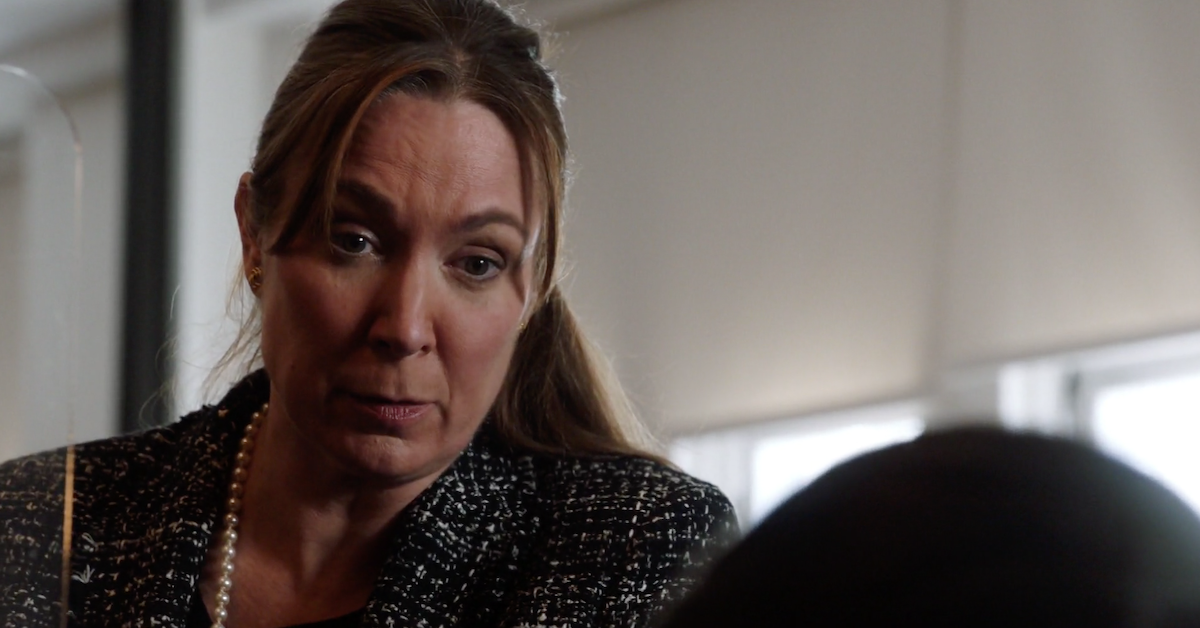 Let's talk about Law & Order: Special Victims Unit's defense attorney Rita Calhoun, a longtime recurring character who made her return in Season 22's mid-season finale and had some choice words of advice for Captain Olivia Benson, who's made a career out of chasing bad guys.
Article continues below advertisement
Rita, who jumped to the stand to defend a judge with a history of assaulting and raping women, ultimately warned Olivia she would have an uphill battle to climb for the rest of her career protecting victims, or "staying on the wrong side," unless she took her advice to "lie back and pretend you're enjoying it." Yikes!
Want a refresher on who this fiery defense attorney is? Keep reading for what you need to know about SVU's Rita Calhoun.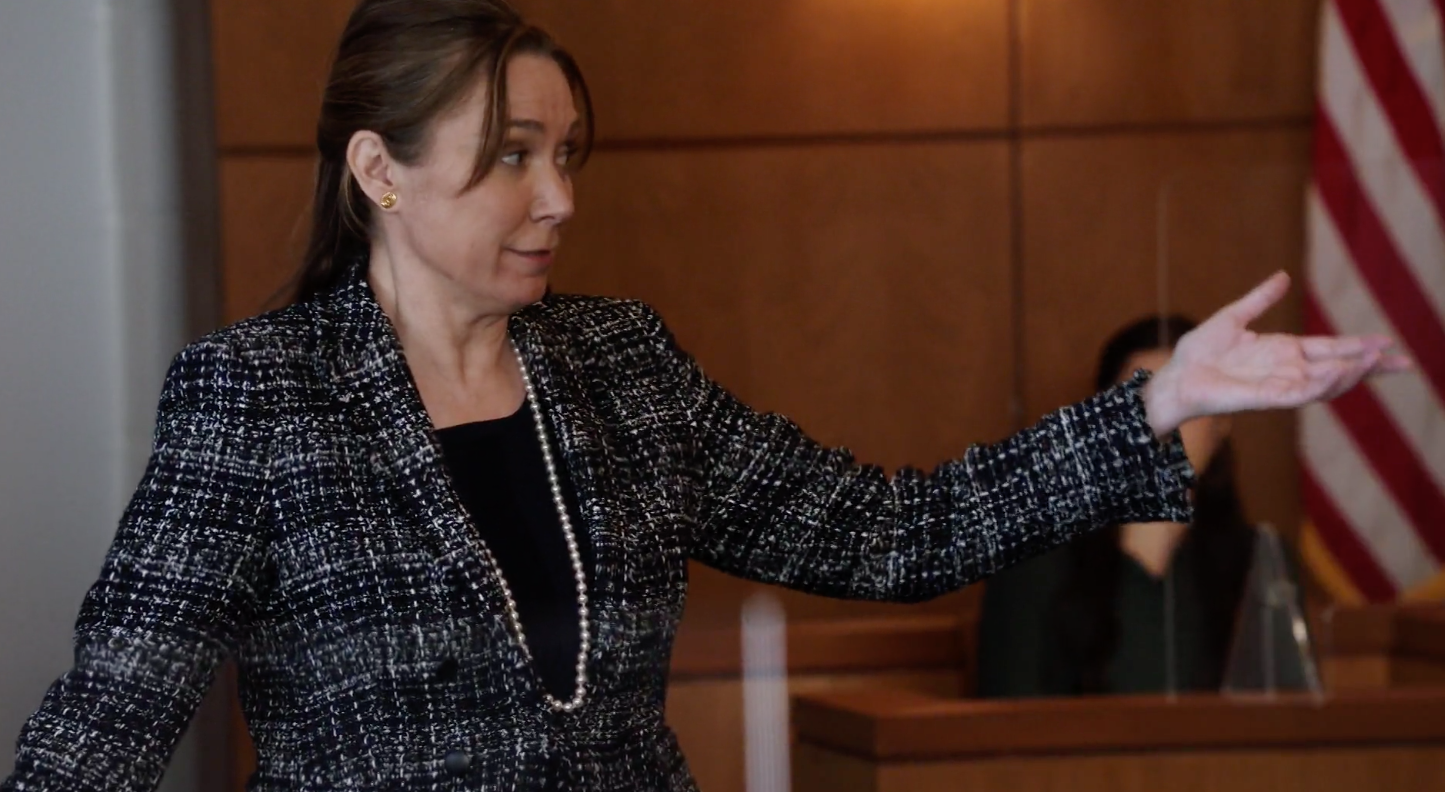 Article continues below advertisement
Who is Rita Calhoun?
We first met Rita in Season 14, when she was tasked with defending Adam Cain, a talk show host and serial rapist in the episode "Twenty-Five Acts."
Rita, who had formerly been a prosecutor, for the most part makes her living now defending the perpetrators of especially heinous crimes.
Her bread and butter involves defending celebrities, medical professionals, and even fellow lawyer criminals, and she's proven, over the past eight seasons, that she will stand behind them no matter what — even if they are shown confessing on video.
Article continues below advertisement
Because of the sketchy lengths she'll go through to protect obviously guilty clients, she and Olivia have often butted heads. In this way, their Season 22 elevator confrontation was just the latest (and perhaps most intense) in their years-long saga of working together.
Article continues below advertisement
But the relationship between Rita and Olivia has not always been fraught. Back in the Season 15 finale after William Lewis held Olivia hostage for a number of episodes, Rita actually jumped to defend her colleague who had been accused of killing her kidnapper.
Who plays Rita Calhoun?
Rita Calhoun is played by the inimitable Elizabeth Marvel, who many might recognize for her roles in House of Cards, where she plays Heather Dunbar, or Homeland, where she plays President Elizabeth Keane.
She's also appeared in films like Burn After Reading, True Grit, The Meyerowitz Stories, and Lincoln, in which she stars alongside her husband Bill Camp.
Article continues below advertisement
Most recently, Elizabeth has appeared in Netflix's Unbelievable, Hulu's Helstrom, and the movies Native Son and News of the World.
Plus, fun fact: Playing Rita Calhoun is not the first or even second time that Elizabeth Marvel has appeared on Law & Order!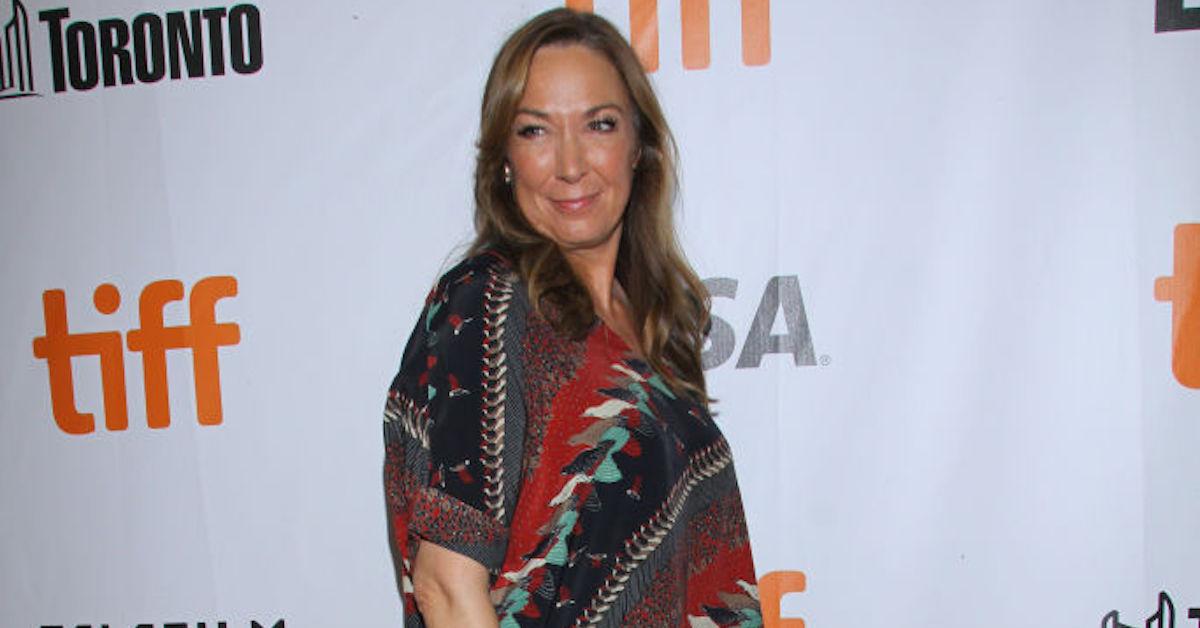 Article continues below advertisement
Elizabeth can count herself among this elite group of actors, as she also previously played Dr. Franz in a Season 11 SVU episode.
Within the Law & Order universe, she's played three more characters: Sylvia Moon and Jenny Hendry in Criminal Intent, and Defense Attorney Grubman in two episodes of the original L&O.
We can't wait to see where Rita Calhoun goes from here!