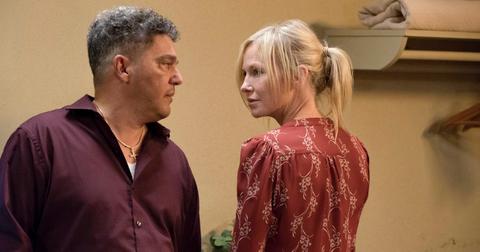 Amanda Rollins Is Being Held Hostage — What to Expect From 'SVU's Winter Premiere
By Pippa Raga

Updated
Updated 01/06: We can hardly wait until this Thursday, January 9, for hostage Amanda Rollins' fate to be decided at the hands of former detective Frank Bucci. Already, the Law and Order: Special Victims Unit winter premiere is promising to be a stressful one.
Article continues below advertisement
In typical Rollins fashion, the mother-of-two is keen to point out how Frank's whiskey and pill bender won't help him with his hostages. "You think I'm here for my health?" an angry Bucci rebukes.
Dr. Hanover tries to put her psych skills to the test, empathetically telling the detective that she understands he's doing this all for his daughters.
Unfortunately Frank doesn't respond the way she wants him to. Instead he asks if they're trying to play "good shrink, bad cop" with him.
Rollins inexplicably decides to provoke Frank once again, and this time, he puts a gun to her head and has to be talked down by Dr. Hanover. "Just do what I ask you to do," he says sternly to a now-compliant Rollins. 
Let's hope the mid-season premiere ends well for the core member and our new favorite shrink!
Article continues below advertisement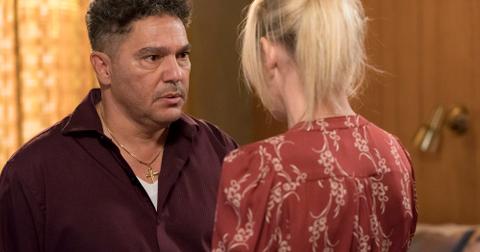 *Spoiler alert: This article contains massive spoilers for the fall finale of Law and Order: Special Victims Unit.*
We had high hopes for the fall finale of Law and Order: Special Victims Unit, our beloved squad's last episode of the decade. And Dick Wolf certainly did not disappoint with his fictionalized interpretation of Jeffrey Epstein's case.
Article continues below advertisement
In a mid-season finale titled "Can't Be Held Accountable," we were introduced to Nick Turturro's character, retired Detective Frank Bucci, a single father raising his two teenage daughters while their mother is in rehab.
As the events unfold, Frank begins to realize that his daughters, Milly and Ivy Bucci, are being groomed by a billionaire predator who appears to be unstoppable. 
Article continues below advertisement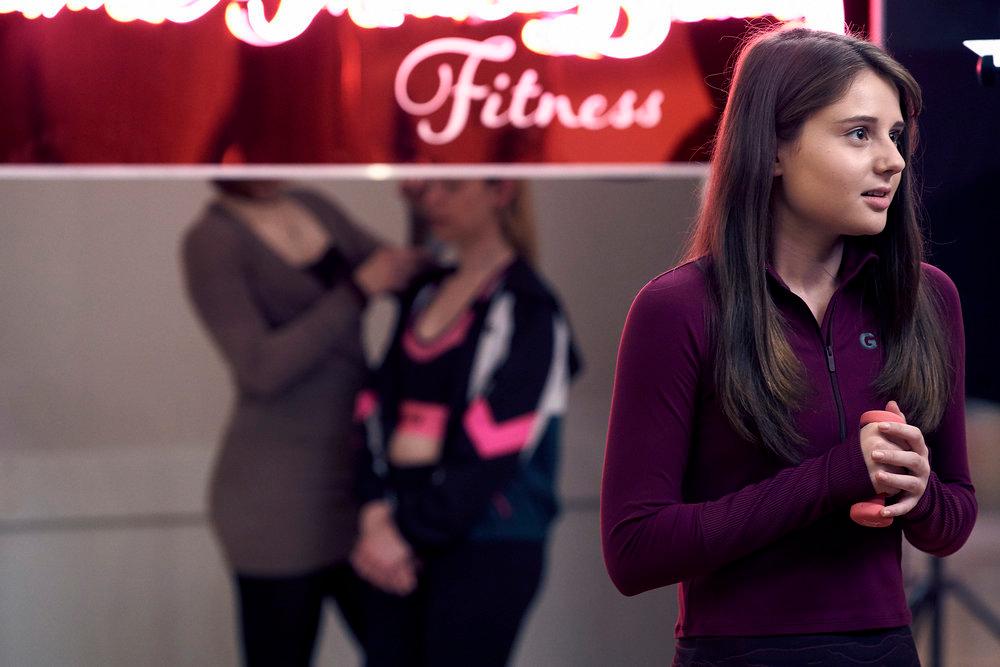 Grace Narducci's Ivy Bucci is where the case begins.
As a quick recap of the "to be continued" fall finale, we open with pedophile Steve Getz in prison, using bedsheets to end his own life. Then, we flash back two months earlier to the events that brought him there.
Article continues below advertisement
They begin with Ivy Bucci, played by 20-year-old emerging star Grace Narducci, who before SVU, had just a few acting roles on her ever-growing CV. 
While out walking, Ivy comes across a woman who urges the teen to come out to a photoshoot the following day.
When she does, the photographer is none other than the prisoner we'd seen in the previous scene, a predator who invites her to lavish parties, makes her lose tons of weight, and over the course of the next few months, manages to get her to photograph topless before raping her — throwing her hundred-dollar bills all the while.
Article continues below advertisement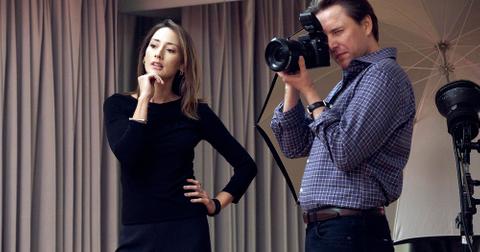 Ivy begins to drink, wear a lot of makeup, and attend parties where she entertains Steve's older male friends in exchange for money. Then one day, Steve asks her to bring her 12-year-old sister, Milly along. 
That's when a frazzled Frank Bucci goes on high alert, vowing to take this predator down once and for all.
Article continues below advertisement
The tumultuous case sees new detective Kat Azar Tamin disobey Captain Benson's direct orders and go undercover as Ivy's aunt, who is looking into both billionaire Steve Getz's motives, as well as those of his female procurer who "scouted" Ivy initially.
The "rookie UC" has her plans foiled when the billionaire's team catches on to her snooping, and attack Frank, who we then see in the hospital, hysterical and looking for his gun so he can take care of Steve in his own way. Seeing her father in so much distress, Ivy agrees to testify against Steve.
Article continues below advertisement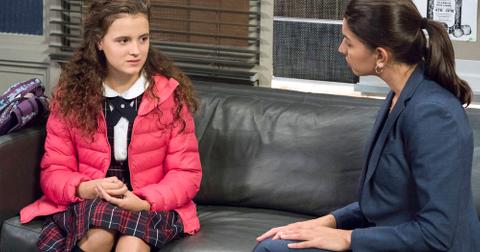 With a search warrant for Steve's house, the squad manage to find a collection of incriminating photos of underage girls, and we eventually see the pervert in court the following day. He ends up cutting a deal for four years in prison, which infuriates Frank, who doesn't see this punishment as enough.
Article continues below advertisement
Insistent on imposing a longer sentence, Frank goes to court to find that the billionaire has gotten the sympathetic judge to recuse herself. The case is now being overseen by "let him go Joe," who has probably been bribed by Steve to conclude that Ivy wasn't raped, but rather had consensual sex with the predator.
When does SVU come back in 2020?
The male judge lets Steve free with "time served," and the following day, both Millie and Ivy are missing. The squad realizes the teens are partying on Steve's boat in celebration of his "victory," and they're accompanied by their mother, who supposedly gave them permission.
Article continues below advertisement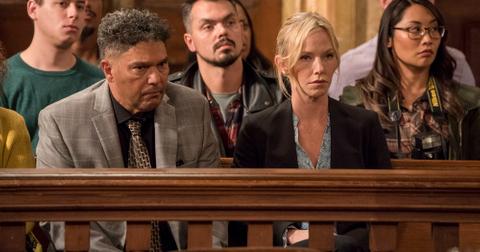 Minutes later, while Amanda is in therapy with SVU's new psychologist, Dr. Alexis Hanover, Frank Bucci breaks into the session with a loaded gun, bringing it to Rollins' head. He demands she put Steve in jail and refuses to leave until he's seen justice served.
Article continues below advertisement
With a gun to her head, the screen goes black and viewers are left with a "To Be Continued..." panel, reminiscent of the two-part episode in which William Lewis holds Olivia Benson hostage in the Season 15 premiere.
We'll have to wait until SVU returns to see how the events will play out between Detective Bucci and Rollins, so mark your calendars.
The good part is we know that Steve Getz will eventually end up in jail — we just have to figure out how he gets there.
Tune in to NBC at 10 p.m. on January 9 to see how this super intense and especially heinous situation resolves itself. Dun dun!