"She's My Best Friend ... and She's Hot" — Meet Rob Lowe's Wife, Sheryl Berkoff
A-list actor Rob Lowe has been married to his wife, Sheryl Berkoff, since 1991. Details on the Hollywood heartthrob and makeup artist's marriage.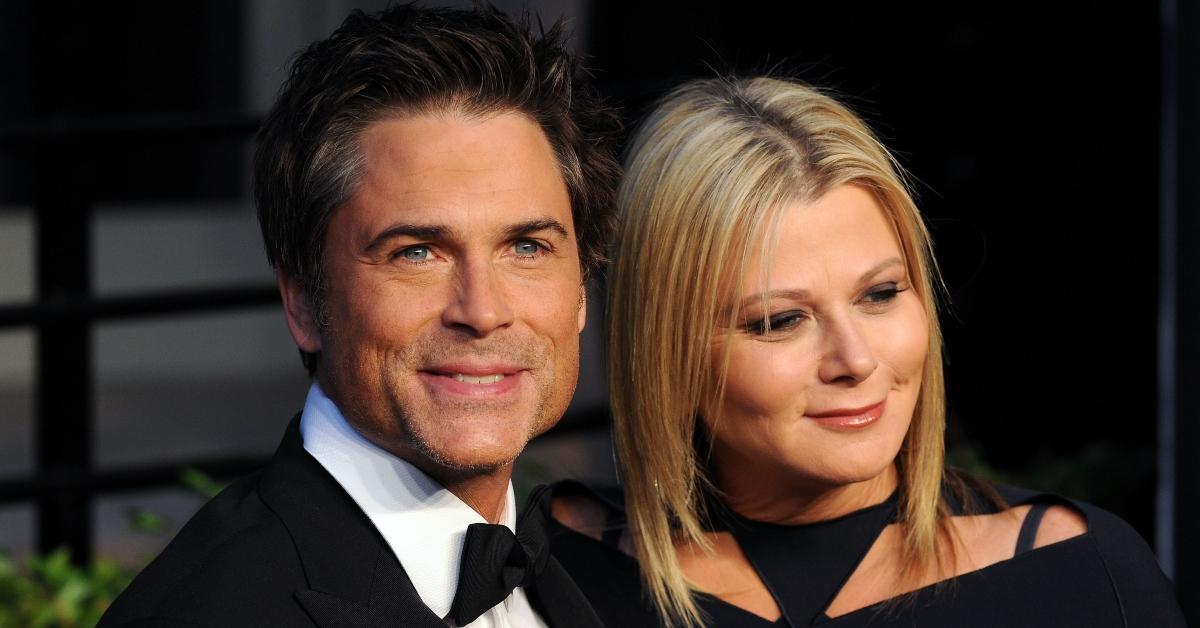 From his star-making role as middle child Sodapop Curtis in Francis Ford Coppola's The Outsiders (the casting is especially perfect when you consider Ponyboy's words: "He attracts girls like flies to honey") to his memorable portrayal of cheery Indiana auditor-turned-Pawnee city manager Chris Traeger in NBC sitcom Parks and Recreation, actor Rob Lowe is a bona fide pop culture icon.
In 2023, the Emmy-nominated heartthrob shows no signs of slowing down, as he stars in Netflix's new comedy series Unstable.
Article continues below advertisement
"A biotech genius tries to bounce back from the depths of grief with help from his son, who works to escape his dad's shadow and save the family business," the Netflix synopsis reads. Rob Lowe's TV son is played by his real-life son John Owen Lowe (Holiday in the Wild), whom he shares with wife Sheryl Berkoff.
With over three decades of love behind them, Rob and Sheryl have overcome Hollywood's rampant divorce curse. Here's a peek inside their lasting marriage.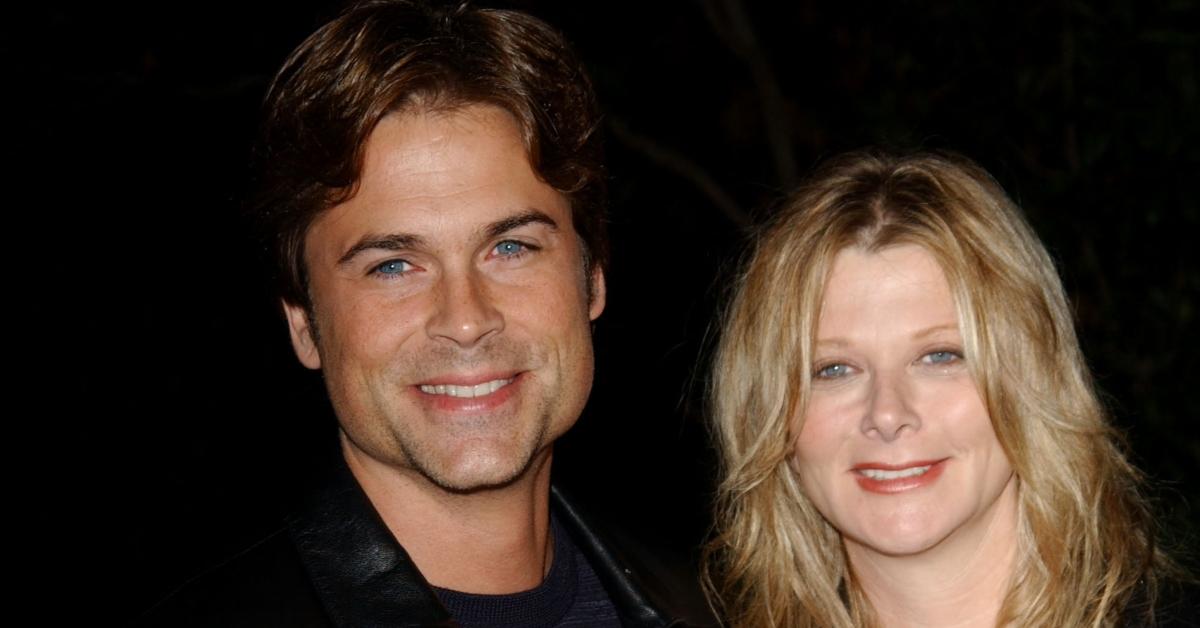 Article continues below advertisement
Rob Lowe met his wife, Sheryl Berkoff, on a blind date in 1983.
Though the two lovers first crossed paths on a blind date, they didn't fall for each other until six years later. They reconnected on the set of Curtis Hanson's 1990 thriller Bad Influence, where Sheryl was working as a makeup artist. Over the course of her career, she's lent her makeup artistry to over 30 films.
According to her website, makeup artist–turned–jewelry designer Sheryl is "a trained artist and dynamic creative with a lifelong passion for jewelry and interior design." Her fine jewelry company, Sheryl Lowe Jewelry, values "spirituality" and "introducing customers to unique stones with healing properties."
Article continues below advertisement
Once they started dating in 1989, Rob knew he'd be stupid to let go of Sheryl.
"Listen, she may have saved my life, really. I mean, she met me when I was at the end of my '80s run of wild boy craziness, and she was worth changing my life for," the West Wing star told Entertainment Tonight in May 2021.
Said "wild boy craziness" involved a battle with alcoholism and drug addiction, not to mention an explosive 1988 sex tape scandal. Rob has now been proudly sober for over 30 years and advocates for "recovery, sobriety and therapy."
Article continues below advertisement
"I am really lucky that that happened to me. Maybe I had changed it on my own, maybe, but it's a big maybe. And just when I met her, I knew that if I could not make it with her, I definitely could not make it work with anyone else," he said.
And while Rob credits his "forever Valentine" with transforming his life, he's outspoken about the fact that sobriety only works if the user wants help.
"Unfortunately, no one can get healthy for their job or for their relationship or because of their court case or because of mom or dad or sister or brother," he told told Willie Geist. "They can only do it when they want to do it. Honestly."
Article continues below advertisement
Rob Lowe married his "best friend" in 1991.
Rob and Sheryl officially tied the knot on July 22, 1991. The happy couple welcomed their first son, Matthew, in 1993, and their second son, John Owen, in 1995.
Speaking to Rachael Ray in 2016, Rob compared finding a forever partner to casting a film.
"Somebody asked Alfred Hitchcock what makes a movie great, and he said, 'It's all casting. It's 100 percent casting.' And I think marriage is the same way. It's who you choose," he said.
As for why he chose Sheryl, the answer is simple: "She's my best friend ... and she's hot." Say less!
In 2019, Rob had a similar conversation with longtime friend Gwyneth Paltrow (Shakespeare in Love) for her podcast Goopfellas, per People.
"It really is all about who you pick," he shared. "I always say to people, 'If there's any way to marry your best friend, do it.' 'Cause the rest of it comes and goes, and I was very lucky there."
Article continues below advertisement
Fun fact: Sheryl Berkoff "taught" an 18-year-old Gwyneth Paltrow how to, er, perform oral sex. The two first met when Sheryl was working on the set of a movie starring Gwyneth's mother, Blythe Danner. They've been close ever since. In fact, Rob said his wife is "like a big sister" to Gwyneth.
Article continues below advertisement
In February 2023, Rob celebrated his sweetheart with a mushy Instagram post.
"Meet my Valentine. My best friend, my partner in life, my muse. The power of love is real, folks! Happy Valentine's Day!" he wrote.
This isn't unlike Rob, as the St. Elmo's Fire star frequently gushes over his "love bug" on the 'gram. After 30-plus years of marriage, the duo's love still burns bright.
Even after all this time, Rob still sees Sheryl as "the hottest, sexiest, most beautiful, insane, complicated, entertaining person" in the world. They set the bar high.
Unstable premieres on March 30, 2023, on Netflix.