Get to Know Netflix's 'My Unorthodox Life' Star Robert Brotherton
Find out more about Robert Brotherton, star of 'My Unorthodox Life' on Netflix, his net worth and involvement in Haart Sphere.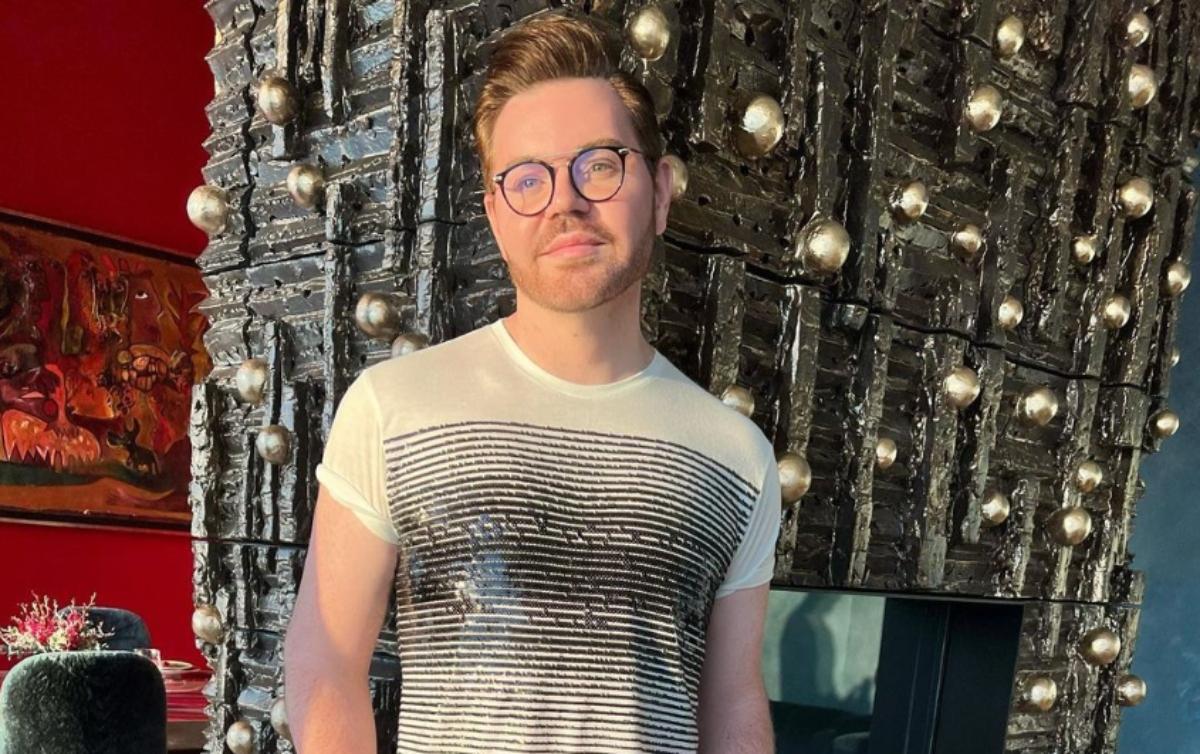 Fans of My Unorthodox Life have really come to take a liking to Robert Brotherton, one of star Julia Haart's besties who has appeared on the Netflix reality series.
Want to know more about Robert from My Unorthodox Life? Find out Robert's net worth and more about the Hartt Sphere here!
Article continues below advertisement
Robert Brotherton's estimated net worth would make him a multimillion-dollar man.
Outlet The Cinemaholic estimates Robert Brotherton's net worth to be $5.5 million, stating that Robert has held positions at Zac Posen House of Z LLC as Global Public Relations & Corporate Communications Manager, ESCADA as Public Relations and Communications Director,
He also worked at La Perla as the Director of Marketing & Public Relations, which is where Julia worked as the Creative Director, and he also worked with Julie at Elite Model World,
Robert Brotherton
Former Elite World Group COO
Robert Brotherton is a businessman and star of the Netflix reality series My Unorthodox Life. He currently works with Julia Haart at Haart Sphere and previously was the COO of Elite World Group.
Birthplace: Texas
Birthdate:
Married: Dating Ra'ed Saade
Education: Syracuse University
Article continues below advertisement
Robert from 'My Unorthodox Life' is actually a man of many talents.
In addition to his successful career in the fashion industry, Robert from My Unorthodox Life attended Syracuse University in New York where he obtained a Bachelor of Arts, specializing in music and opera performance.
He also received a Bachelor of Science in Advertising Management from the same school after he graduated from his performing arts studies. Robert is also the star of My Unorthodox Christmas Cabaret at Broadway's Supper Club & Private Event Destination's 54 Below.
Article continues below advertisement
How is Robert Brotherton involved in Haart Sphere?
Robert Brotherton is listed as the COO of Julia's latest business venture, Haart Sphere, which is a Meta organization she is working on during Season 2 of the Netlfix reality series.
Robert has been a close confidante of Julia over the years through business and personal life, so it doesn't come as a shock to fans he would be so closely involved in this project.
Article continues below advertisement
Robert and Julia were both let go from Elite Model World after she filed for divorce.
Julia has opened up in the past about splitting from her second husband, Silvio Scaglia – an Italian billionaire and entrepreneur. She blamed differing views on fundamentalism as her reason to file for divorce, and she was terminated from Elite Model World (also co-owned by Silvio). Robert was also suspended at the time of their split and then ultimately let go.
Fans learned a ton about Robert's personal life through 'My Unorthodox Life'.
On an episode of the Netflix reality series, we saw Robert track down his biological mom and his fears of if that would upset his adoptive family. In addition to that, he has been incredibly open about his weight loss journey.
Article continues below advertisement
"The way I did it was really focused on eating because nobody loves a block of cheese more than I do...I've really just been trying to focus on being in a calorie deficit and eating less than what I burn each day," he told People last year after losing 30 pounds before undergoing weight loss surgery, which he documented on his Instagram account.
My Unorthodox Life is streaming on Netlfix.