Robert Irwin's Girlfriend Rorie Buckey Is the Niece of a Famous Actor
Everyone loves Bindi and Robert Irwin, Steve Irwin's grown-up kids! Especially Robert Irwin, who broke fans' hearts by going public with his GF.
Although Steve Irwin died in 2006, we still cherish and celebrate his memory as the great Crocodile Hunter, animal lover, and environmentalist. We also keep up with his children, Bindi and Robert Irwin, who followed in the same footsteps by becoming zookeepers and spending a lot of their time with wildlife in Australia. In fact, both Bindi and Robert help run the Australia Zoo.
Article continues below advertisement
We're not the only ones who love Steve's kids. Bindi married professional wakeboarder Chandler Powell in 2020 and welcomed their first child together the following year. It's also been speculated that Robert has had a few girlfriends throughout the years. Below, we take a look at Robert's dating history.
Article continues below advertisement
Who is Robert Irwin's girlfriend? Meet Rorie Buckey.
Robert was reportedly first linked to Rorie Buckey in November 2022, after the two were seen around Queensland. It wasn't until July 2023, however, that the two officially went public by attending the Sydney premiere of Mission Impossible — Dead Reckoning: Part One together.
And in August 2023, they went Instagram official, with Robert posting an adorable couples pic on Aug. 24, and Rorie posting her own cute pic with her man the following day.
It looks like Robert's sister Bindi approves, as she commented "You guys" with three yellow hearts under Rorie's pic of her and Robert.
Article continues below advertisement
Rorie just so happens to be a niece of the late actor Heath Ledger. (Her mom is Heath's older sister, Kate.) Rorie also has a twin sis named Scarlett.
And while Rorie reportedly lives on the opposite side of Australia from her Queensland-based boyfriend, the two are seemingly making their long-distance relationship work.
Article continues below advertisement
Based on Rorie's social media, it looks like she works in some capacity alongside Robert. In one of her Instagram pics, she is seen holding a turtle with Robert and another person, with the caption: "Releasing this beautiful sea turtle that was rehabilitated at the Australia Zoo Wildlife Hospital."
Article continues below advertisement
Who has Robert Irwin dated before?
In 2020-2021, Robert Irwin was tied to two young women: Elisha Jackson (a fan girl who was allegedly spending time with Robert and the Irwin family), and Emmy Perry (an animal rights activist and actress). It's really unclear if he actually dated either (or both) young women, or if the tabloids were especially thirsty, but there was definitely a decent amount of evidence that pointed to his connection to them.
After Elisha posted about a confession to Robert, paparazzi photos of the two of them spread like wildfire. "Yesterday I went to Australia Zoo and told @robertirwinphotography how I felt," the teen wrote in January 2020.
Article continues below advertisement
In April 2020, photos of Elisha hanging out with the Irwin family surfaced, as well as photos of just Robert and Elisha biking together. It's very possible that Elisha and Robert's relationship was platonic, but according to New Idea's insider, Robert was extremely happy with Elisha. "Robert and Elisha have so much fun together. And he is very protective of her," said the source at the time.
Article continues below advertisement
They added, "Everyone just loves seeing Robert so happy, especially Bindi and [their mom] Terri. They just hope it lasts and that Robert doesn't have his heart broken. He deserves a nice girl and everyone is hoping Elisha is the one."
However, in November 2020, Emmy Perry posted a very lengthy birthday tribute to Robert: "Happy Birthday 🎉(tomorrow, here in the USA 🇺🇸 and today in your beautiful Australia 🇦🇺 ) to one of the kindest, most intelligent, compassionate, super fun guys I know @robertirwinphotography! The world is so lucky to have such a sweet soul in it! I look forward to the world opening back up and catching up on all the celebrations we missed this year and making many more great memories! Biggest hugs!!!!"
Article continues below advertisement
The two had spent a lot of time together, going to Disney and attending the Steve Irwin Gala Dinner in 2019. While Emmy was also tied to actor Jack Dylan Grazer, fans noticed in 2021 that Emmy would leave comments on almost all of Robert's Instagram photos.
Article continues below advertisement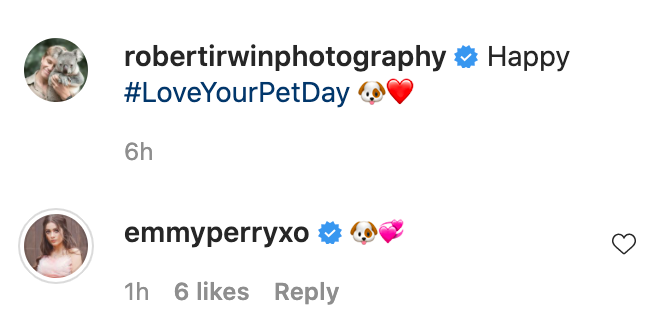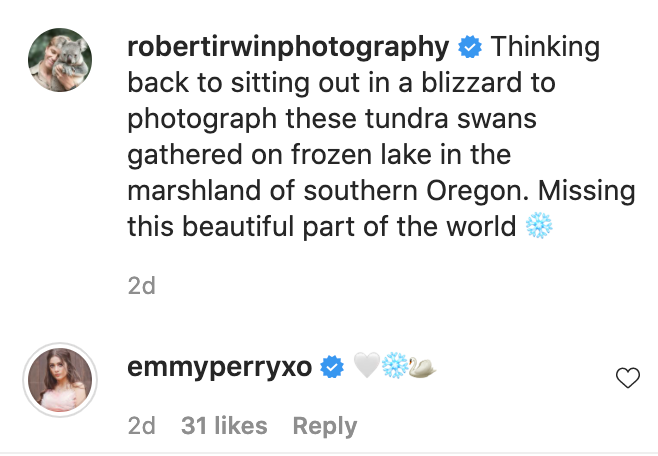 Article continues below advertisement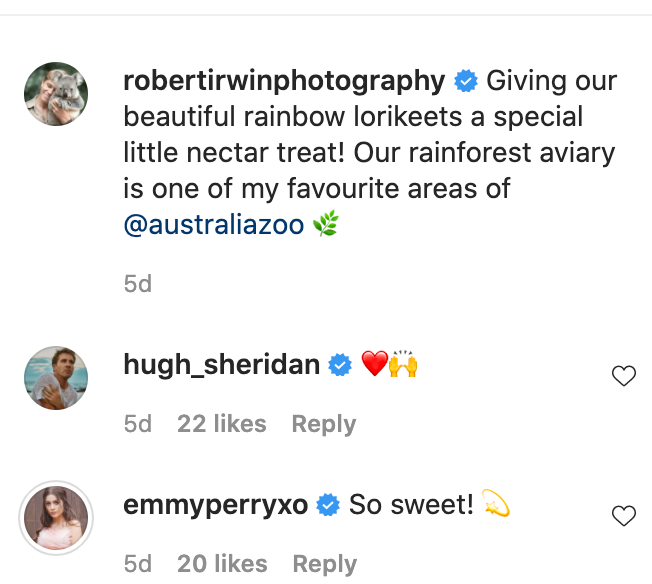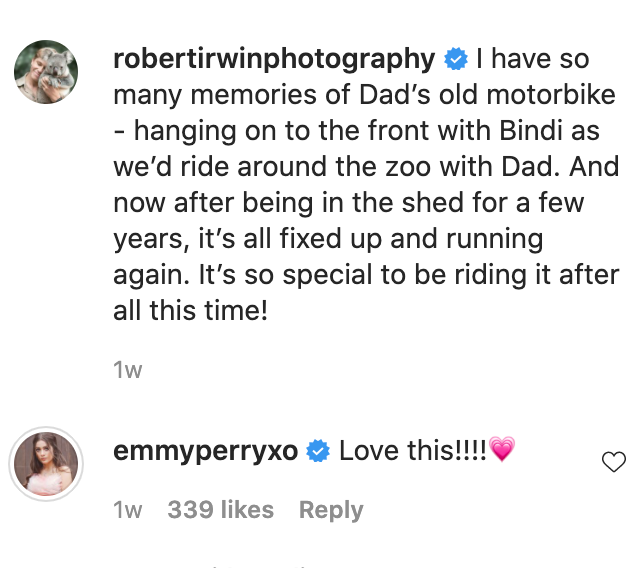 Article continues below advertisement
Some fans were quick to point out to Emmy (quite snarkily so) that Robert already had another person in his life (although this hadn't been confirmed).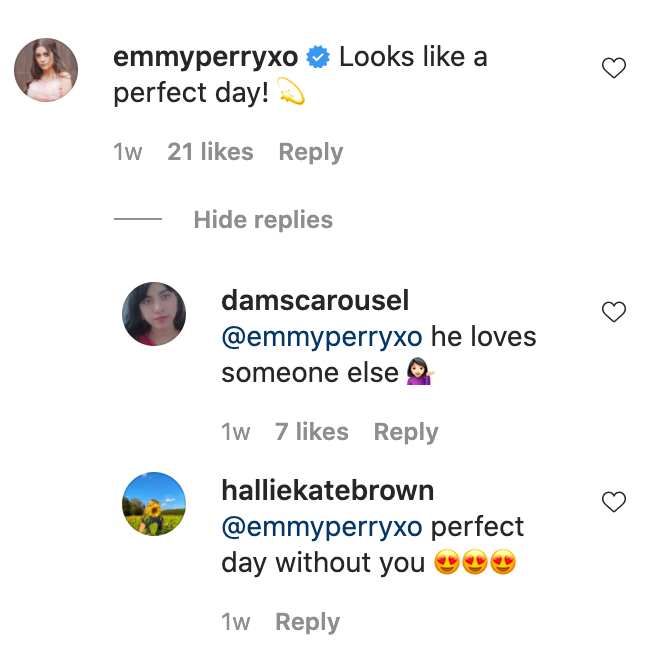 Article continues below advertisement
"He loves someone else," someone wrote. "Perfect day without you," another commented. Ouch.
Regardless of what may have happened with Emmy and/or Elisha, Robert seems to be happy and following his dreams!