This Quirky 'Roblox' Game Tasks You With "Being an NPC" and Plays Like 'Among Us'
A new 'Roblox' game called 'Dingus' has players walking around a map completing objectives, while their opponent tries to track them down.
There seems to be a viral new Roblox game every week, and the latest one making the rounds is Dingus — an asymmetrical multiplayer game that pits a team of characters against another team of hunters that's attempting to track them down.
It has a lot in common with Among Us, as players are tasked with blending in with their surroundings as they carry out tasks without raising the suspicion of the Hunter.
Article continues below advertisement
In fact, a big selling point of Dingus is that you get to try your hand at "being an NPC," as the only way to win is to mimic the habits of all the other NPCs inhabiting the sprawling map.
Article continues below advertisement
Here's how it works — after jumping into a Dingus match, you'll be placed on either the Hunters team or the Hiders team. If you're a Hider, your goal is to deftly move around the map and carry out objectives placed at various points throughout the world.
Hiders don't have many offensive or defensive abilities in their arsenal. Instead, they simply need to blend in with the hundreds of NPCs roaming the map, then duck out to complete an objective when the Hunter is looking elsewhere.
Article continues below advertisement
The Hunter team, meanwhile, is tasked with tracking down Hiders. Hiders look just like all the NPCs roaming the map, so they'll need to be on the lookout for small movements that give away the players (such as moving too quickly or interacting with objectives).
Article continues below advertisement
If a Hunter shoots an NPC, they'll be blinded for 12 seconds, which opens the door for Hiders to complete objectives. If they shoot two NPCs, Hunters are eliminated from the game until the round is complete.
Article continues below advertisement
Conversely, if a Hider is shot by a Hunter, the Hider is eliminated until the next round.
Hiders win if they complete all the objectives without being eliminated by Hunters. Hunters win by eliminating all Hiders before they can find and complete their objectives. It's a simple concept — but one that's incredibly thrilling and is already winning legions of fans.
Article continues below advertisement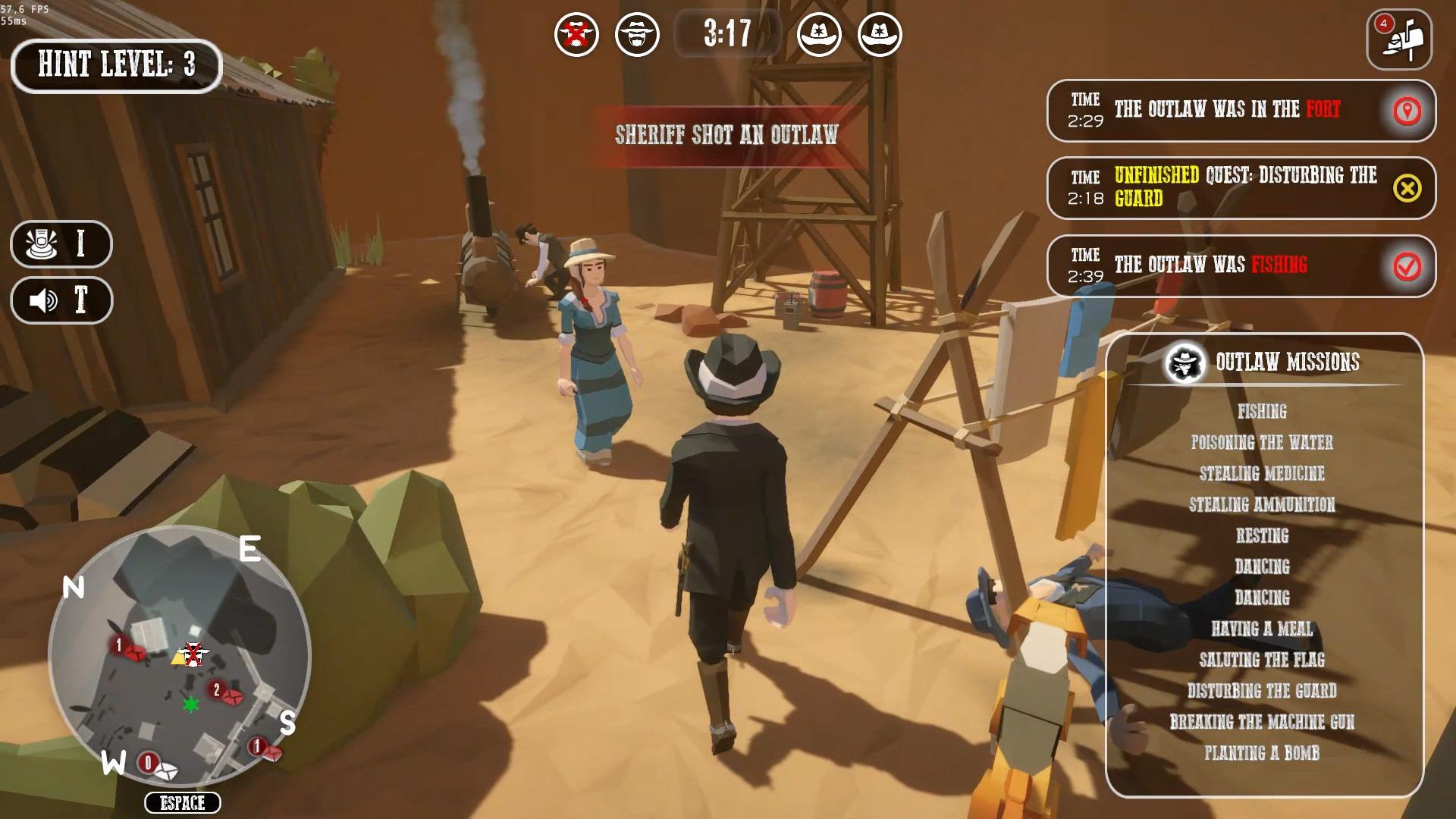 However, Dingus has also drawn comparisons to a handful of other games, including West Hunt and Prop Hunt. West Hunt is an online social game that, much like Dingus, tasks players with blending in with their surroundings. It uses the terms Outlaw and Sheriff instead of Hiders and Hunters, but the concept is largely the same.
Article continues below advertisement
It's a similar story for Prop Hunt, but instead of playing as a human, Hiders are inanimate objects. That means you won't want to move at all when the Hunter is nearby, but there are plenty of places for you to hide in plain sight if you know where to look.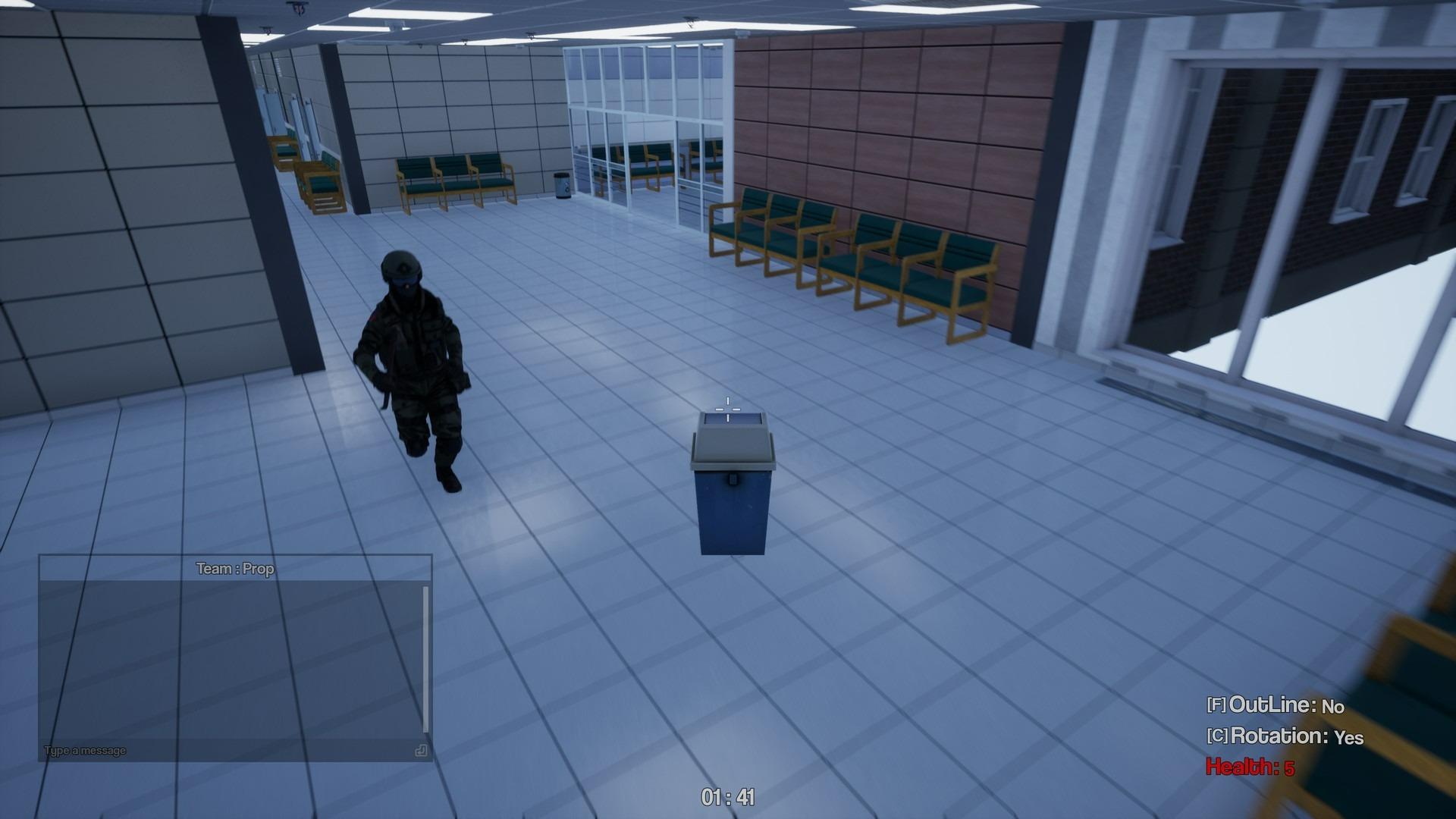 Article continues below advertisement
The big difference between the three games? Dingus is entirely free, while Prop Hunt and West Hunt are both paid experiences. So if you're looking for a quirky online game that doesn't require you to drop any cash, it's hard to beat Dingus.
You can play Dingus by heading over to its official Roblox page. Keep in mind that you'll need to create a Roblox account and download the client (but at least you won't have to pay any money).