Royal Rumble Could Be the Perfect Time for Ronda Rousey's WWE Return
Ronda Rousey could return to the WWE at Royal Rumble, marking her long overdue comeback and a possible new storyline against Becky Lynch.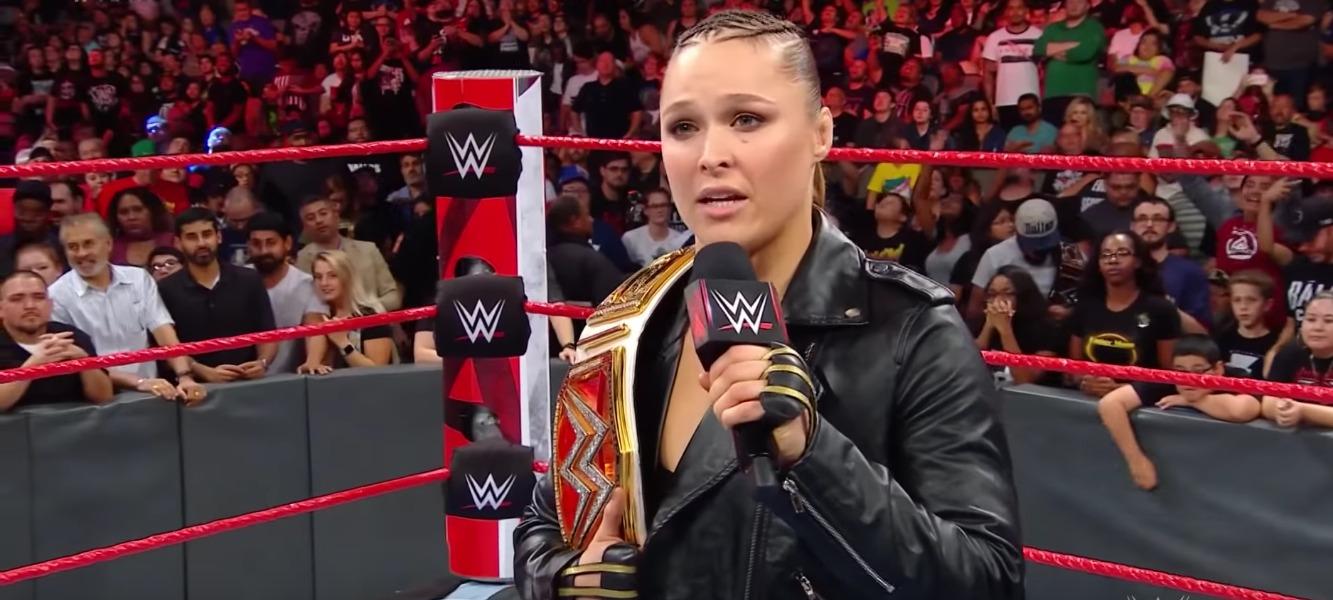 As fast as Ronda Rousey joined the WWE as a ferocious up and comer, she was gone. She competed in six pay-per-view events and almost 30 matches total and even earned the Raw Women's Championship shortly after she burst into the company as a worthy fighter. She even had a shtick from the beginning by paying homage to Rowdy Roddy Piper.
Article continues below advertisement
But after losing in a winner-take-all match against Charlotte Flair and Becky Lynch at WrestleMania 35, she disappeared. Officially, Ronda took a break from wrestling to focus on her personal life, but with the way she blew into the WWE and made such an impact so soon, her sudden exit left fans wanting more. And now that the next WrestleMania is on the horizon, fans want to know if Ronda will be back.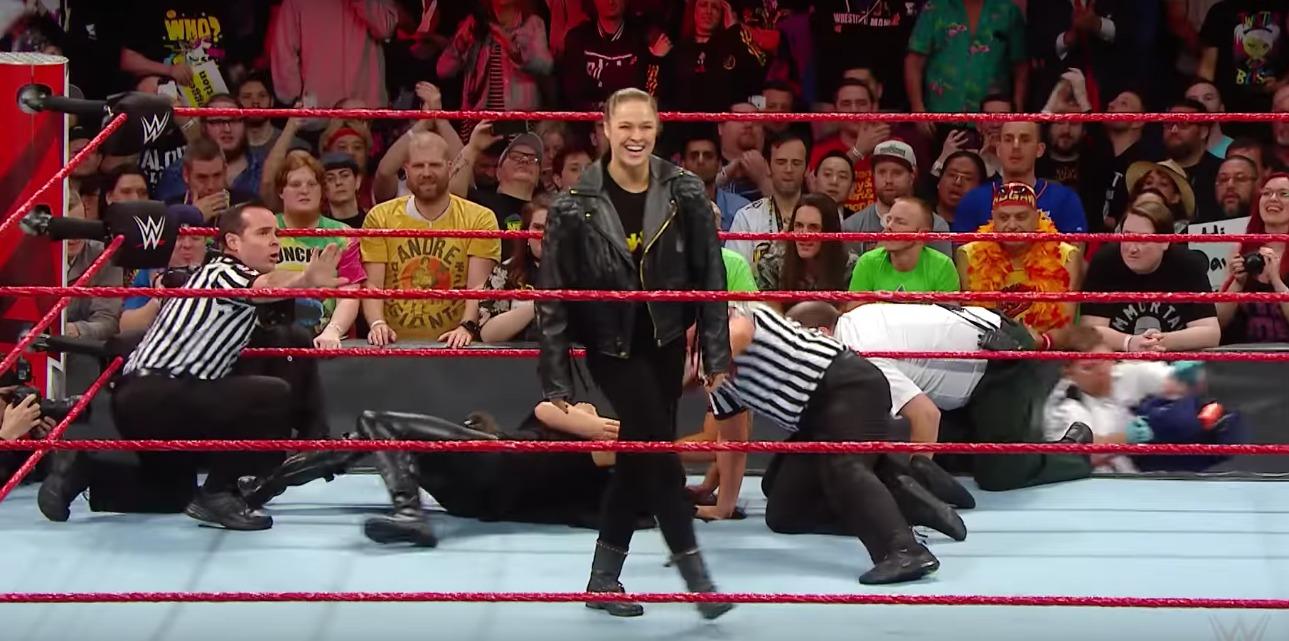 Article continues below advertisement
Will Ronda Rousey return to the WWE?
In October 2019, Triple H spoke with TMZ Sports about the potential for Ronda's return to the WWE. While he didn't give away any juicy clues about when she could be back or what her return would entail, as far as fighting for another title, he did confirm that there were plans to bring her back into the fold.
"She'll be back at some point," Triple H said. "She's just getting a lot done."
Stephanie McMahon also told GiveMeSport that "Rhonda will definitely be back," but it was just a matter of figuring out when. Ronda essentially confirmed as much on Total Divas, where she explained she wanted to try and find a better way to balance her family and work life. She did admit to not being in a hurry to go back, but she didn't say she wasn't returning at all.
Article continues below advertisement
She left because of a WWE injury.
Part of the reason Ronda took an extended leave from the WWE was to recover from the hand injury from the WrestleMania match she fought against Becky and Charlotte. Because yes, the WWE isn't just about entertainment and sometimes, the injuries are very much real. As long as she has finally fully recovered, Ronda could physically be ready to get back in the ring.
Article continues below advertisement
Ronda could return at Royal Rumble.
Ronda's event debut in the WWE was at another Royal Rumble. The upcoming Jan. 26 event is the first one of 2020 and it could signify her triumphant return. Becky is also due for another big rivalry now that she has made nice with Charlotte. To be fair, there are always rumblings (no pun intended) of warring wrestlers, but Becky and Ronda's ongoing rivalry was the stuff that WWE legends are made of.
Article continues below advertisement
There's nothing like a shocking, soap opera-level return to close out an epic pay-per-view. If Ronda surprises everyone by coming back at Royal Rumble, it would be a poetic return, given her WWE beginnings, and it would be the perfect way to surprise Becky and breathe new life into their former rivalry.
Her return would set things up for WrestleMania.
If Ronda is going to be a fixture at WrestleMania 36, then returning for Royal Rumble would be perfect timing. Typically, the matches and feuding at this particular pay-per-view sets things up for WrestleMania. Even if Ronda makes a surprise return in the final minutes of the event, it would mean she will likely move to either RAW or SmackDown to secure her spot at WrestleMania.
Article continues below advertisement
Shayna Baszler, who has ties to Ronda via UFC, is slated to make the move from NXT to RAW and already has bad blood with Becky, not unlike Ronda herself. If Shayna fights at Royal Rumble, then Ronda could step in to lend her friend a hand and make her own official return to the WWE at the same time.