"Body Wash Would Have Set Me Off" — Woman Catches Roommate Refilling Her Soap and Laundry Detergent With Water
One roommate sneakily tried to use their housemate's body wash and laundry detergent and then cover their tracks by replacing the contents with water.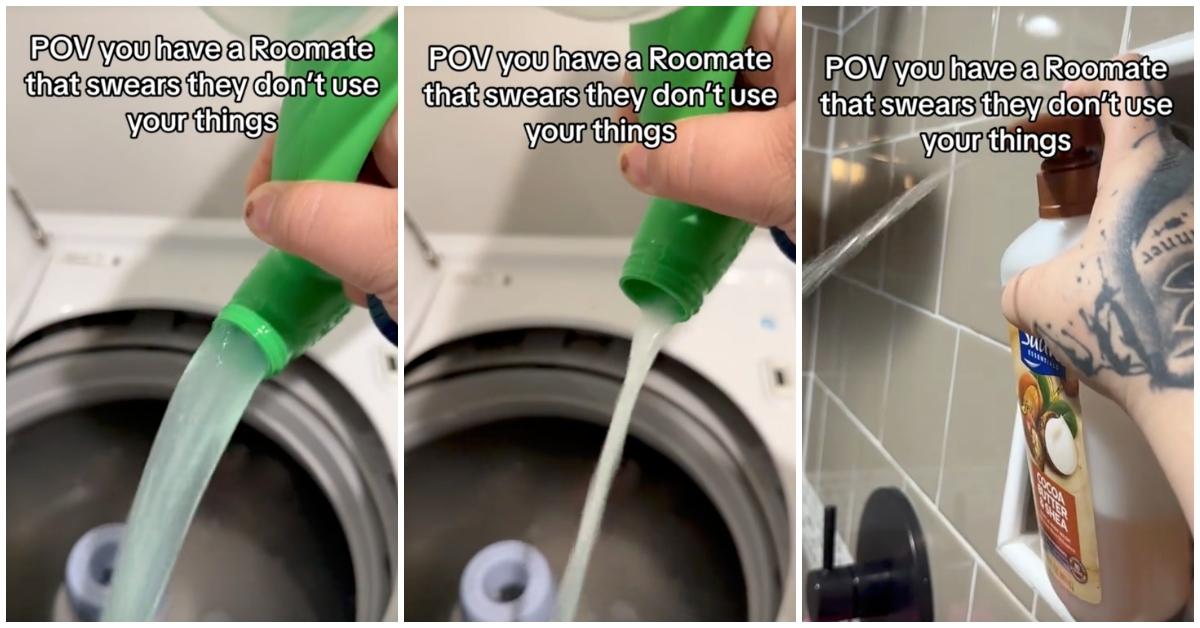 Article continues below advertisement
One woman recently took to TikTok to share how her roommate has been conning her big-time, and sadly she isn't the one who has experienced this.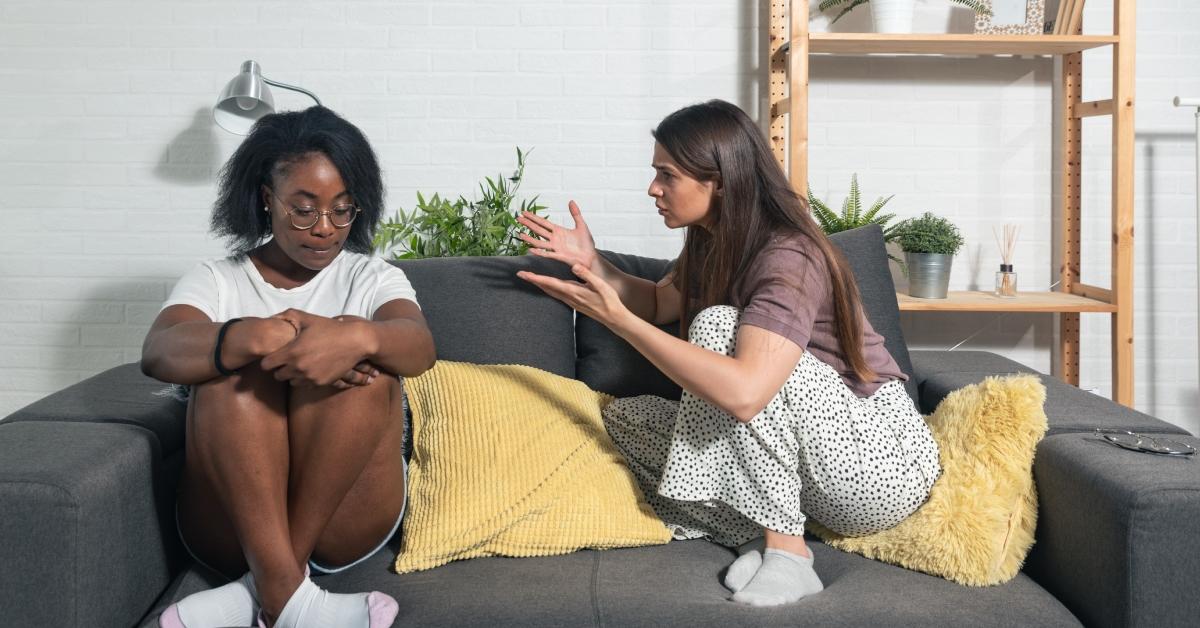 Article continues below advertisement
A woman exposed her roommate for using some of her products and then filling the bottles with water to replace what was missing.
General rule of thumb is that if you're living with other people, don't touch their stuff. And if you do touch their stuff, ask before you do. And if you use too much, maybe you should offer to buy them a new product. Well, none of this was happening in creator @kaystonertv's home.
She took to TikTok calling her out roommate for using her stuff and revealing the not-so-sneaky way her roommate tried to cover it up.
In her seven-second video, @kaystonertv opens her laundry detergent bottle and starts pouring it into the machine, except the detergent isn't looking so hot. In fact, it looks like mostly water with faint traces of detergent in.
Article continues below advertisement
Then @kaystonertv went into the bathroom and attempted to pump out some body wash from her container. Once again, the substance that came out was mostly water with just a little bit of soap mixed in.
It was clear that someone had filled up @kaystonertv's laundry detergent and body-wash bottle up with water to make it look like there was still some left.
Article continues below advertisement
"POV: You have a roommate who swears they don't use your things," she wrote in the video's text.
In the caption, she added: "And then they be swearing we can't tell it's all mixed with water."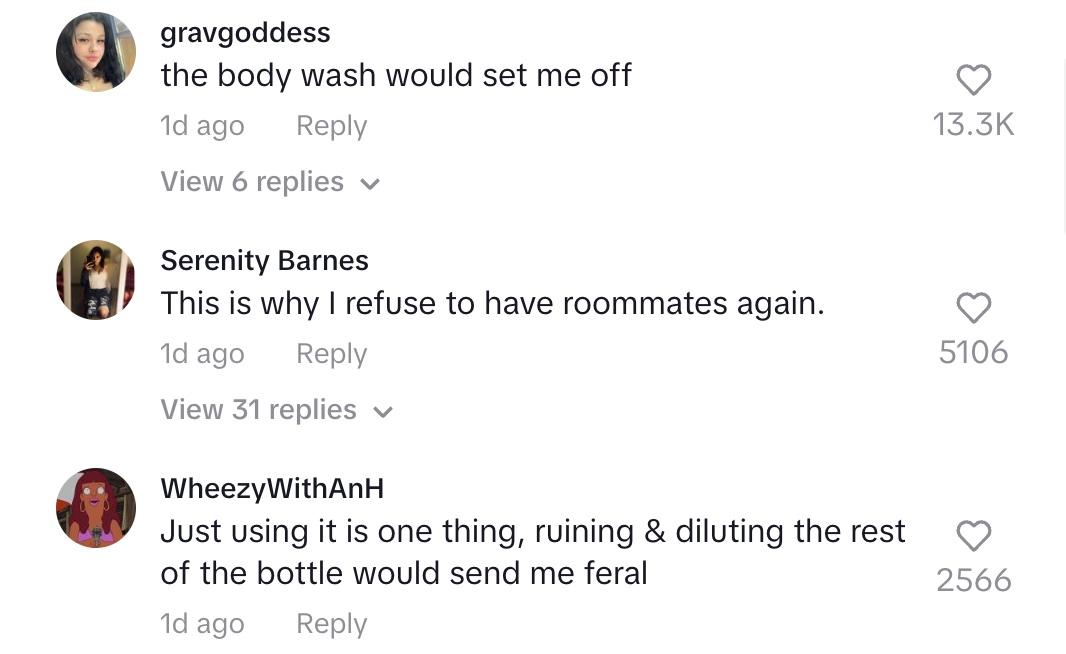 Article continues below advertisement
In the comment section, users felt @kaystonertv's pain.
"The body wash would set me off," wrote one user.
Another said: "This is why I refuse to have roommates again."
A third commented: "Just using it is one thing, ruining and diluting the rest of the bottle would send me feral."
But it soon became clear that @kaystonertv wasn't the only person with a bandit roommate. "I literally started putting all our stuff in our room and locked the door. Dishes, toilet paper, detergent, shampoo, hair dye," said one person.
Several other people seconded this idea of locking up your stuff so your roommate couldn't get to it.
Article continues below advertisement

"Girl my old roommate would add water to my Olaplex and Dermalogica," shared another user.
And one mother claimed that she had a roommate who used her daughter's shampoo and then tried to blame it on the 2-year-old.
Article continues below advertisement

Bottom line: Roommates have reached a new low when it comes to using other people's stuff.
Remember that you deserve to live somewhere where you feel comfortable and respected. If your roommate is making your life difficult, confront them. If that doesn't work, you may need to find a new place to live.