'RuPaul's Drag Race' Is Back for a Sickening Season 15! Let's Meet the Gag-Worthy Cast
Beloved reality competition series 'RuPaul's Drag Race' is back for Season 15, and we're here to introduce you to the uber-talented cast of queens.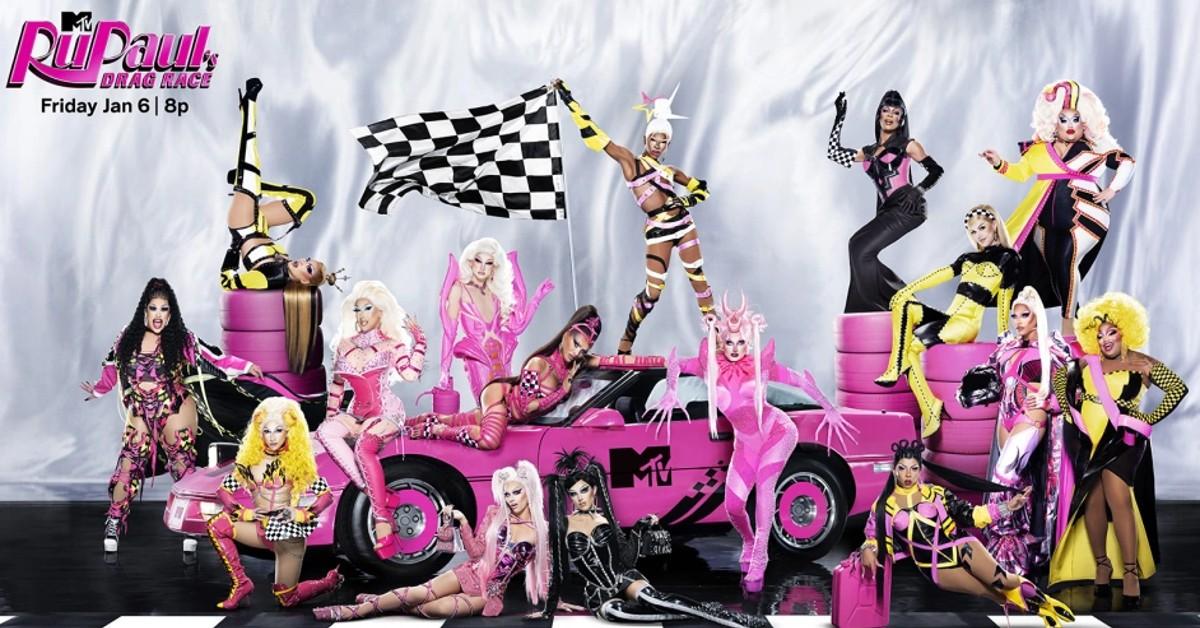 Are you ready for a 15th round of stunts, shenanigans, and goopery? No? Well, you better get ready, henny, because Season 15 of Emmy-winning reality competition series RuPaul's Drag Race sashays its way to MTV for the first time on Jan. 6, 2023. This season, 16 sickening queens — the largest cast in RPDR herstory — will compete for the crown and a whopping cash prize of $200,000 (we hope you read that in RuPaul's voice).
Article continues below advertisement
Season 15 will feature the OG series's milestone 200th episode, not to mention twin contestants. And speaking of contestants, we know why you're here. Adjust your tuck, it's time to get to know this season's talented cluster of queens.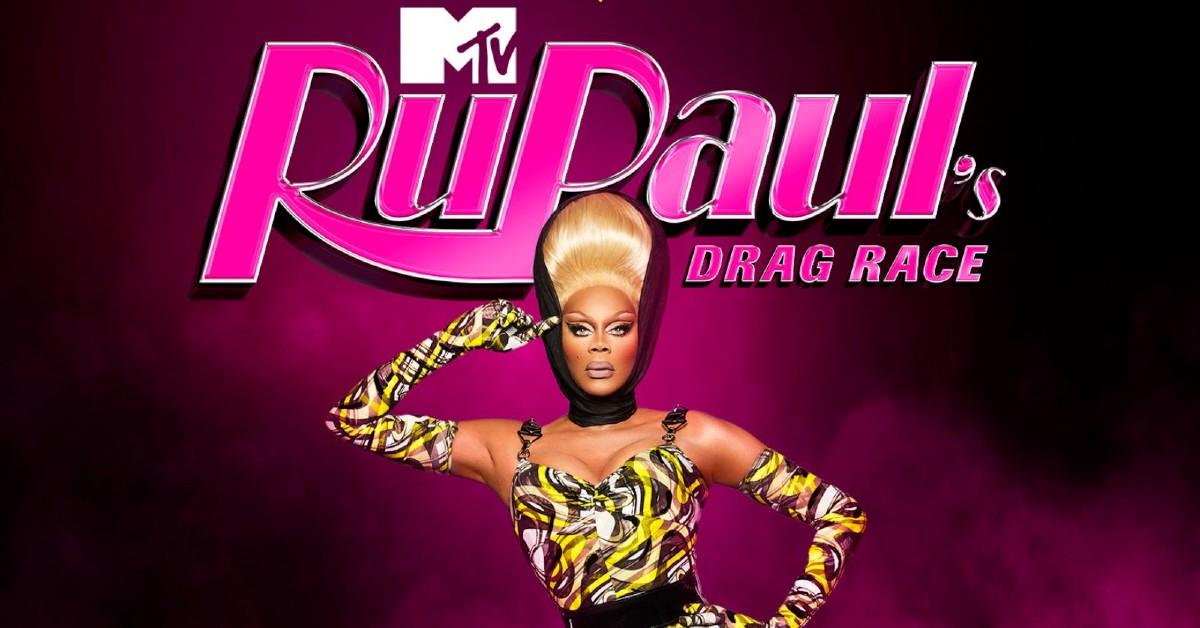 Amethyst
"We've never had a winner with an IQ lower than 30!" Yup, she's a comedy queen.
If you're wondering what she's known for, the Connecticut queen will surely tell you it's her sizable schnoz (she owns it!). But aside from her famed nose, Amethyst describes herself as a "meme queen and part-time pop star." As for her name, well, it's her birthstone.
Article continues below advertisement
Anetra
This Sin City queen has "a heart and a good conscience ... sometimes." She may not be a vocalist (this is something she feels strongly about), but Anetra will serve you the gaggiest of splits, kicks, and duck walks around. In her official "Meet the Queens" segment, Anetra details that she loves the freedom and creativity that comes with the world of drag. Can we get an amen?
Article continues below advertisement
Aura Mayari
She was born in the Philippines, grew up in Chicago, and now she lives and slays in Nashville, Tenn. The "Filipina Moon Goddess" describes her drag as edgy and fashion-forward, but swears she's not just a "look queen." In fact, she has a background in hip-hop and musical theater.
Fun fact: Seeing Manila Luzon on Drag Race inspired Aura Mayari to explore drag artistry.
Article continues below advertisement
Irene (The Alien) Dubois
Drag knows no bounds, and Irene Dubois takes advantage of that. Though she's undeniably stunning, looking traditionally pretty isn't her main goal. Inspired by sci-fi, Irene often appears out of this world, literally. "Instead of looking like drag queens, I like to look like Star Wars characters." See what we mean?
Article continues below advertisement
Jax
This Queens, N.Y., queen claims to be extremely versatile, "not just in the bedsheets." With a background in competitive cheerleading, Jax swears she can turn the party, and we believe her.
Not only is her drag name a play on her "boy name," Jackson, but it was also inspired by Mortal Kombat's Jax Briggs.
Article continues below advertisement
Loosey LaDuca
Construction worker by day (yes, really), drag queen by night, Loosey LaDuca certainly lives a double life.
The first half of her name pays homage to OG comedy queen, the late Lucille Ball, and the second half of her name is, well, a brand of dance shoes. What does that tell us? Only that we should expect a whole lot of glamour and a whole lot of laughs.
Article continues below advertisement
Luxx Noir London
With an infectious laugh, Luxx Noir London claims that she's just "that girl." Serving us "Black luxury" on a silver platter, this New Jersey queen refuses to put herself in a box. And the makeup? Absolutely snatched.
Article continues below advertisement
Malaysia Babydoll Foxx
When a little girl named Malaysia attended her mother's daycare center, she was floored. The name just sounded correct.
She may not do flips and twirls, but Malaysia Babydoll Foxx does glamour and elegance like a pro. She's also a pageant queen — but don't get it twisted, she doesn't like to follow the rules.
Article continues below advertisement
Marcia Marcia Marcia
Calling all Brady Bunch fans! You may want to root for this New York gal, who named themself after Marcia Brady. "She's pretty, she's popular, she's smart, she's talented," Marcia Marcia Marcia says of the character in their "Meet the Queens" segment. She is a TV icon.
Whether it be comedy, dancing, or hand-making costumes, Marcia does it all. No wonder they call themself a "Marcia of all trades."
Article continues below advertisement
Mistress Isabelle Brooks
Mistress Isabelle Brooks describes her style as "over-the-top old school drag with a modern twist," and we totally see it. Interestingly, she doesn't claim to be and outside-the-box queen, as she's simply dedicated to doing traditional drag well. Mistress sees old-school drag as a "dying art form," and she certainly breathes new life into it.
Article continues below advertisement
Princess Poppy
This San Francisco funny gal adores performing stand-up comedy, but she's also a bona fide dancing diva.
When attending a Princess Poppy show, the audience can expect to leave feeling "a little bit sick to [their] stomachs." We're not entirely sure what that means, but we certainly want to find out.
Article continues below advertisement
Robin Fierce
Inspired by Emmy-winning drag queen Raven's "bird name," Robin wants her drag to be fierce "no matter what." That's a sickening goal, mama!
She sings, she dances, and she has a deep passion for art. In fact, Robin's love of art is why she started doing drag in the first place. And if you think she's looking at you funny, she swears she's just painted that way.
Article continues below advertisement
Salina EsTitties
With a name that pays homage to the late, great Selena Quintanilla, this Hollywood queen considers herself an actress first and foremost, then a dancer, then a singer. Being Salina EsTitties makes her feel powerful, and we can't wait to see her power shine onscreen.
Article continues below advertisement
Sasha Colby
Kerri Colby's drag mama is here, and she's fierce competition. We're sure the other girls were shaking in their stiletto boots when Hawaiian goddess Sasha Colby walked into the Werk Room, because her reputation is impeccable.
Season 14's Bosco even tweeted that "Sasha Colby being on Drag Race is like Beyoncé being on American Idol." That's a lot of pressure to put on someone, but we think she can handle it.
Article continues below advertisement
Spice
You still with us? We've made it to the twins! First, meet Spice. She's "the doll your parents never let you play with." Though she describes her drag aesthetic as, um, "crazy wh--e," she often leans into her playful, silly side.
Spice's drag inspiration is the 2000 movie Life-Size, because looking like a discombobulated, yet fabulous, life-size doll is the end goal, of course.
Article continues below advertisement
Sugar
Meet Spice's twin, Sugar. We see what they did there.
Naturally, Sugar's drag aesthetic is the exact opposite of Spice's. It's flirty, feminine, and oh so sweet. She describes her drag persona as "the dumb bimbo that lives down the street from you." Honestly? Iconic.
Though they'll be judged individually on RuPaul's Drag Race, you can watch their joint slay on TikTok, where they've earned over 7.5 million followers.
Season 15 of RuPaul's Drag Race premieres on Friday, Jan. 6, 2023, at 8 p.m. ET on MTV.