Russell Simmons Seems to Have a Troubling Relationship With His Children
Russell Simmons has two daughters with his ex-wife, Kimora Lee. One of his daughters says he's emotionally, verbally, and financially abusive.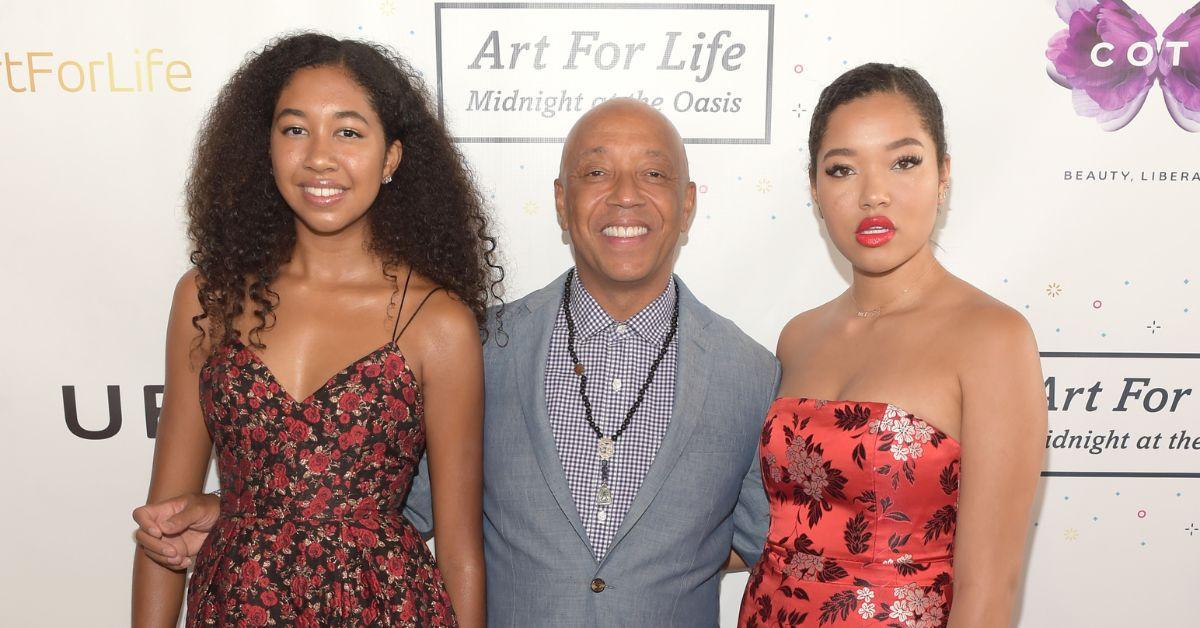 To some, the name Russell Simmons is synonymous with hip-hop culture. The Def Jam executive was once one of the industry's most prolific movers and shakers and was responsible for crafting many artists' careers. Due to Russell's fame, those closest to him have also been thrust into the limelight.
Article continues below advertisement
Throughout his career, Russell dated several high-profile women and was famously married to Kimora Lee Simmons for many years. Although they divorced, the exes have remained in each other's lives for the sake of the children they had during their marriage.
Russell and his kids also seemingly had a solid relationship. But in June 2023, one of his daughters confirmed they aren't as close as onlookers believed.
Let's meet Russell's children and dive into the family drama!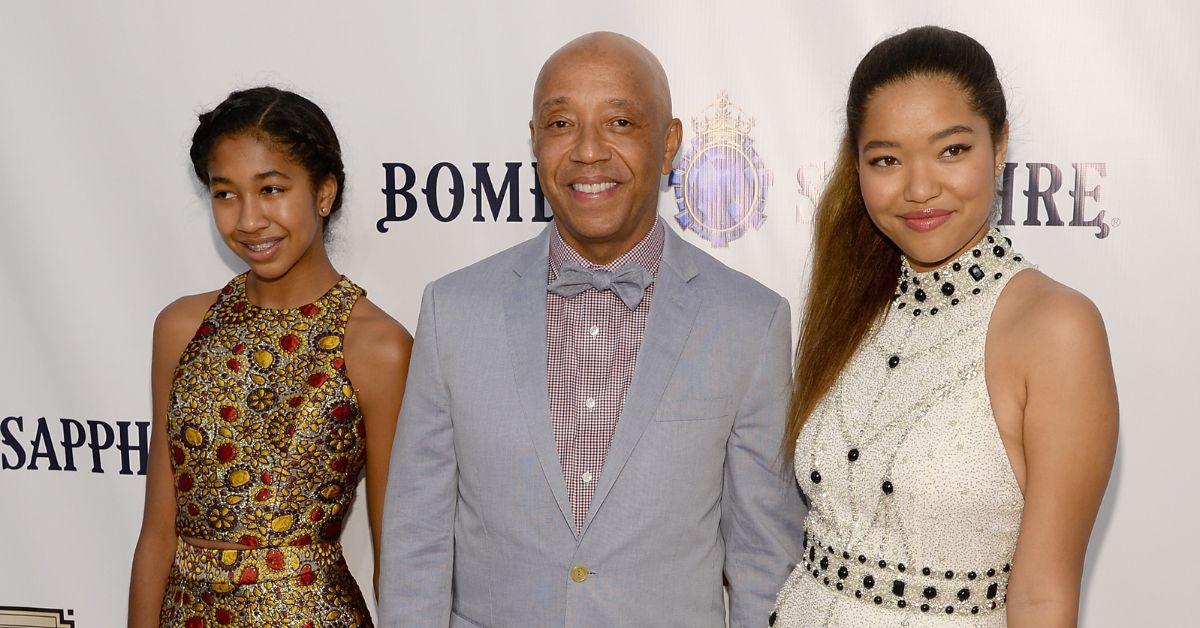 Article continues below advertisement
Russell Simmons has two children, Aoki Lee and Ming Lee, from his marriage to Kimora.
In 1998, Russell married Kimora, a former model and the CEO of Baby Phat. The pair started dating years before they got married after meeting at New York Fashion Week in 1992. At the time, the Phat Farm exec was 35, and Kimora was 17 and a high school sophomore.
Russell and Kimora welcomed their first child, Ming Lee, two years after their wedding day, on Jan. 21, 2000. Following Ming Lee's birth, Kimora gave birth to their second daughter, Aoki Lee, on Aug. 16, 2002.
Article continues below advertisement
Many who were around for Kimora and Russell's respective Baby Phat and Phat Farm reigns recall seeing their daughters on the runways of many of Kimora's shows. However, in recent years, both Ming and Aoki have focused on their academics and modeling.
Article continues below advertisement
"My baby girl is a HARVARD GRADUATE!!!" Kimora wrote under photos of her and Aoki. "AND with a double major! AND one of the youngest in recent history to do so at only 20 years young! This is CRAZYY! IM SO SO SOO PROUD!"
Article continues below advertisement
Aoki says that Russell Simmons is "not someone who will accept help."
Russell was noticeably absent during both Aoki and Ming's graduations. While missing the graduations seemed reasonable due to him living in Bali now, Kimora and Aoki gave their Instagram followers insight into why he isn't around the family often.
Article continues below advertisement
Since Kimora and Russell divorced in 2009, the exes maintained a cordial relationship in the public eye. However, the positive approach shifted when Russell aired his and his ex's drama on Instagram in June 2023.
On June 19, the day after Father's Day 2023, Russell posted an Instagram Story that reportedly seemed like he blamed Kimora for him not being involved in his daughter's lives.
"Stop telling fathers they should have fought harder to see their children & start asking mothers why he had to fight at all," the post read (via People).
Article continues below advertisement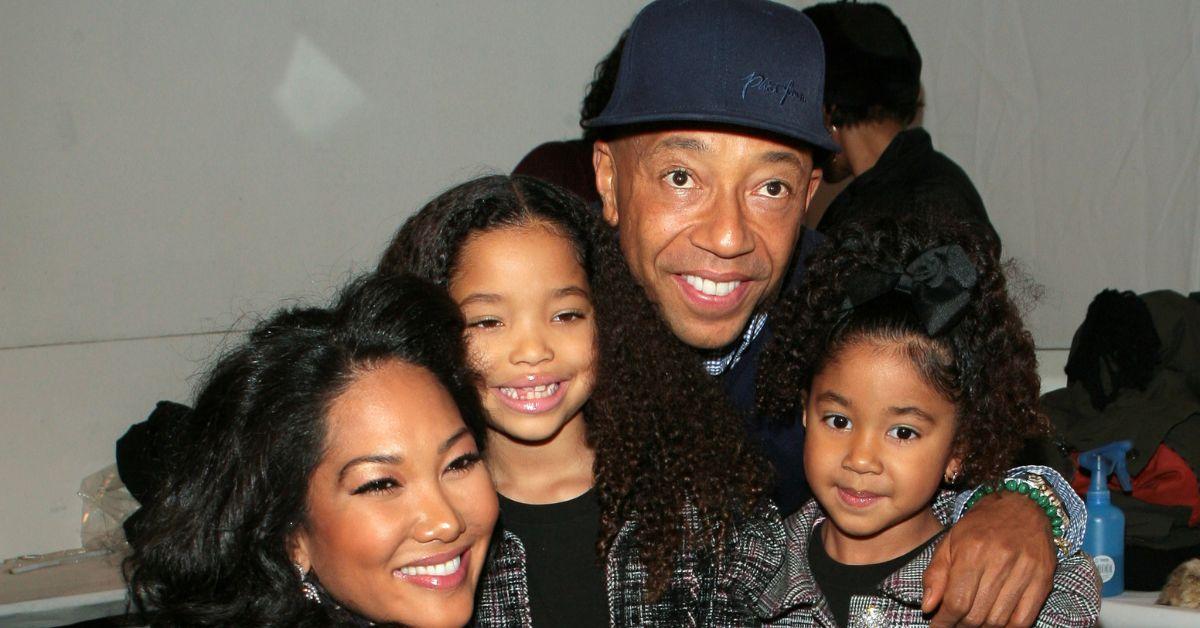 Kimora ended up seeing the Rush Card founder's post and promptly decided to respond on her Instagram account. Kimora first wrote several posts on her stories, including one of her calling her ex "abusive" to every woman in his life. She also said Russell has been "threatening my kids' lives," which was one reason she decided to air out their issues publicly.
Article continues below advertisement
"I'm so sorry to have to do this," Kimora wrote in her post. "But this man has been threatening my kids' lives. I'm hearing so much more now. We won't be bullied, threatened, or afraid."
"Leave my kids alone," she added in another slide. "This narrative of attacking the only caregiver, the only parent in the home with the kids, the mom, AND the kids for one's own shortcomings and embarrassments is dead. Dead. Dead."
Article continues below advertisement
Kimora also went on Instagram Live, further detailing Russell's alleged abusive and erratic behavior against her and their daughters. The fashion mogul accused her ex-husband of being manipulative and "gaslighting" her and their mutual friends to make himself look better. Kimora said Russell had gone so far as to post about flowers from her, which she claims were really flowers he sent to himself.
Amid Kimora's allegations, Aoki chimed in with her side of the story and supported her mom's claims. The influencer posted several examples of her father's alleged violent behavior, including a recorded FaceTime call of a furious Russell allegedly screaming at Aoki while she muted him.
Article continues below advertisement
While the video has since been deleted, Aoki captioned the post by stating the video was an example of the verbal and emotional abuse she allegedly endured from her father before cutting him off.
Article continues below advertisement
"This is not someone who will accept help," she said. "This is just one screen recording. Sorry, I don't always remember to press 'record' when he [Russell] calls my friends, my boyfriend, anyone, to get a chance to threaten, curse, and go crazy."
Article continues below advertisement
Russell Simmons has faced multiple sexual assault allegations from women over the years.
As many watched Russell's drama with his daughter and ex-wife unfold, several social media users reminded others that he has faced multiple allegations regarding sexual abuse, namely harassment, and rape. In December 2017, The New York Times released an article where three women accused Russell of rape. By 2020, over 20 women accused him of sexual misconduct.
The allegations continued when HBO Max released the documentary, On the Record, in May 2020. The documentary allowed many of Russell's alleged survivors, including former Def Jam executive Drew Dixon, to share their experiences with him.
Article continues below advertisement
Before the documentary aired, Russell sold his businesses and moved to Bali, Indonesia, in 2017, a place with no extradition treaty, and has stayed there ever since.
While Russell has "vehemently" denied all assault allegations, his relationships with his family in light of the situation are telling.
Article continues below advertisement
After sharing screenshots of texts between her and her dad, Aoki shared on Instagram that she believes Russell is "mentally ill" or dealing with undiagnosed "dementia." She also said Russell's media attention has dramatically affected his personality recently.
"Prior to his media issues, he was really the best dad ever and a great co-parent. He and my mom were best friends," Aoki declared. "We all defended him against anything, and then he suddenly turned on ANYONE who will let him lash out."It's a really just terrifying change to watch."