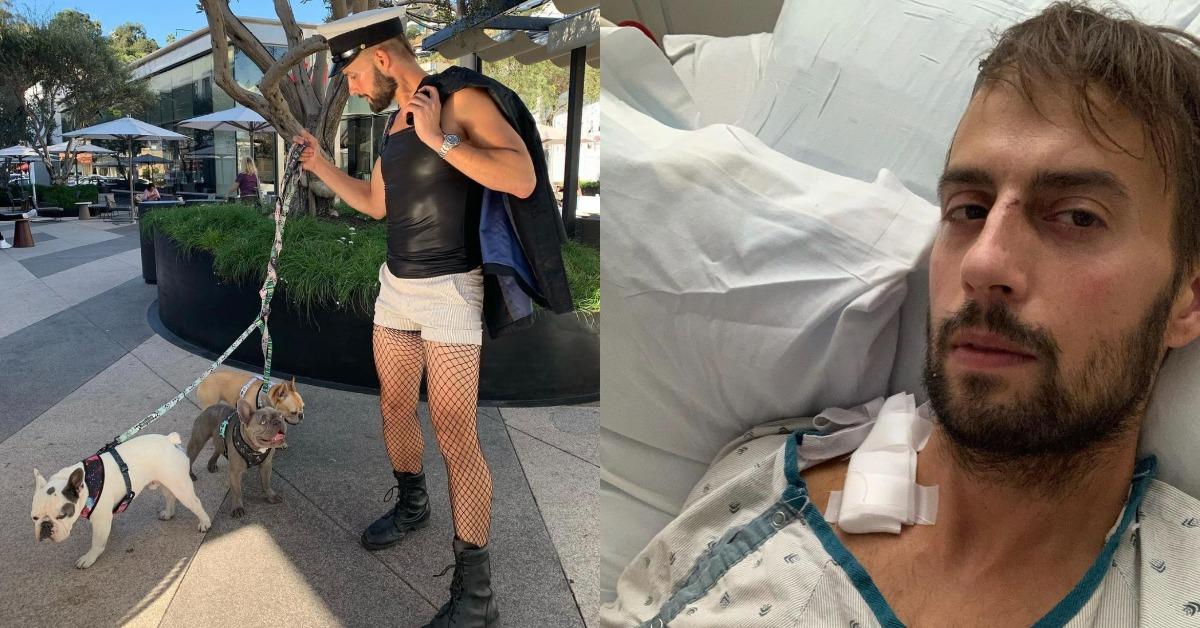 Lady Gaga's Dog Walker, Ryan Fischer, Has Set up a GoFundMe for Living Expenses
A surprising armed robbery on Feb. 24, 2021, left Ryan Fischer, Lady Gaga's dog walker, hospitalized with a gunshot wound to the chest while the culprits sped off with two out of three of the singer's pets. Although the French bulldogs, Koji and Gustav, were returned unharmed to the Los Angeles police, Ryan has been in and out of the hospital battling his wounds.
Article continues below advertisement
The brave dog walker opened up about the incident in a series of candid social media posts, painting a full picture of what went down that tragic day and throughout his recovery afterward. Beyond thanking his supporters for their well-wishes, Ryan reserved a special place in his tribute for Gaga's third dog, Asia, who escaped her captors and returned to comfort her injured walker until medical professionals arrived.
It has been a long road to regaining health for Ryan, who was readmitted to the hospital shortly after his first recovery. So, what are the actual details of the harrowing robbery, the near-deadly circumstance, his medical situation, and how he has handled the trajectory of his life after it all? Here's a breakdown of the known facts.
Article continues below advertisement