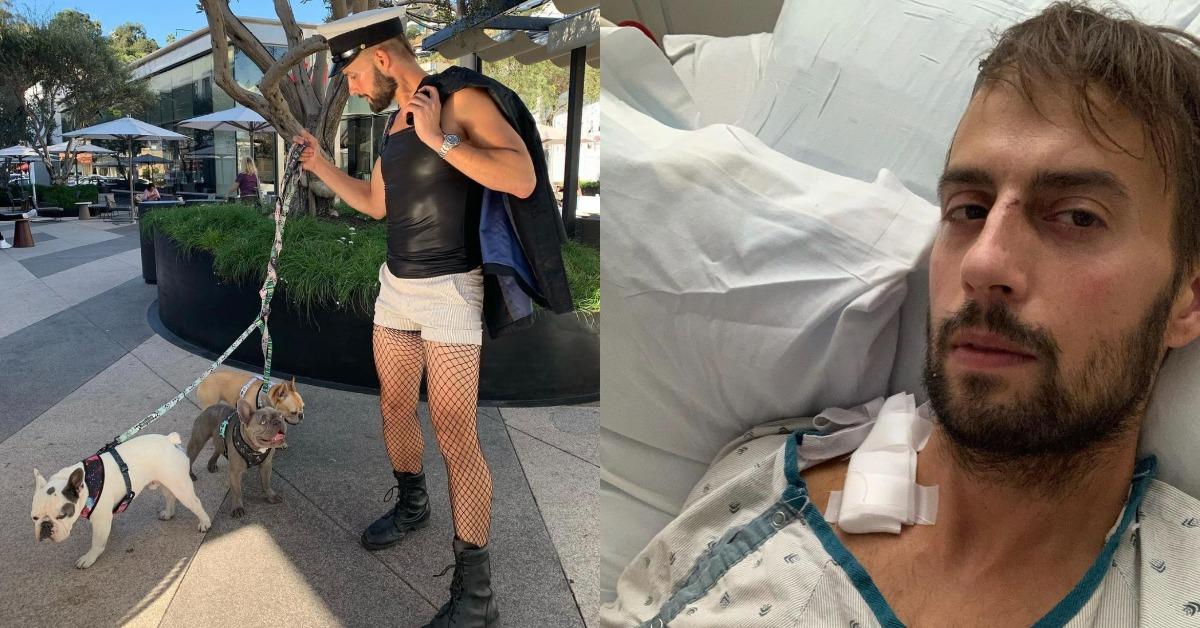 Lady Gaga's Dog Walker, Ryan Fischer, Has Set up a GoFundMe for Living Expenses
A surprising armed robbery on Feb. 24, 2021, left Ryan Fischer, Lady Gaga's dog walker, hospitalized with a gunshot wound to the chest while the culprits sped off with two out of three of the singer's pets. Although the French bulldogs, Koji and Gustav, were returned unharmed to the Los Angeles police, Ryan has been in and out of the hospital battling his wounds.
Article continues below advertisement
The brave dog walker opened up about the incident in a series of candid social media posts, painting a full picture of what went down that tragic day and throughout his recovery afterward. Beyond thanking his supporters for their well-wishes, Ryan reserved a special place in his tribute for Gaga's third dog, Asia, who escaped her captors and returned to comfort her injured walker until medical professionals arrived.
It has been a long road to regaining health for Ryan, who was readmitted to the hospital shortly after his first recovery. So, what are the actual details of the harrowing robbery, the near-deadly circumstance, his medical situation, and how he has handled the trajectory of his life after it all? Here's a breakdown of the known facts.
Article continues below advertisement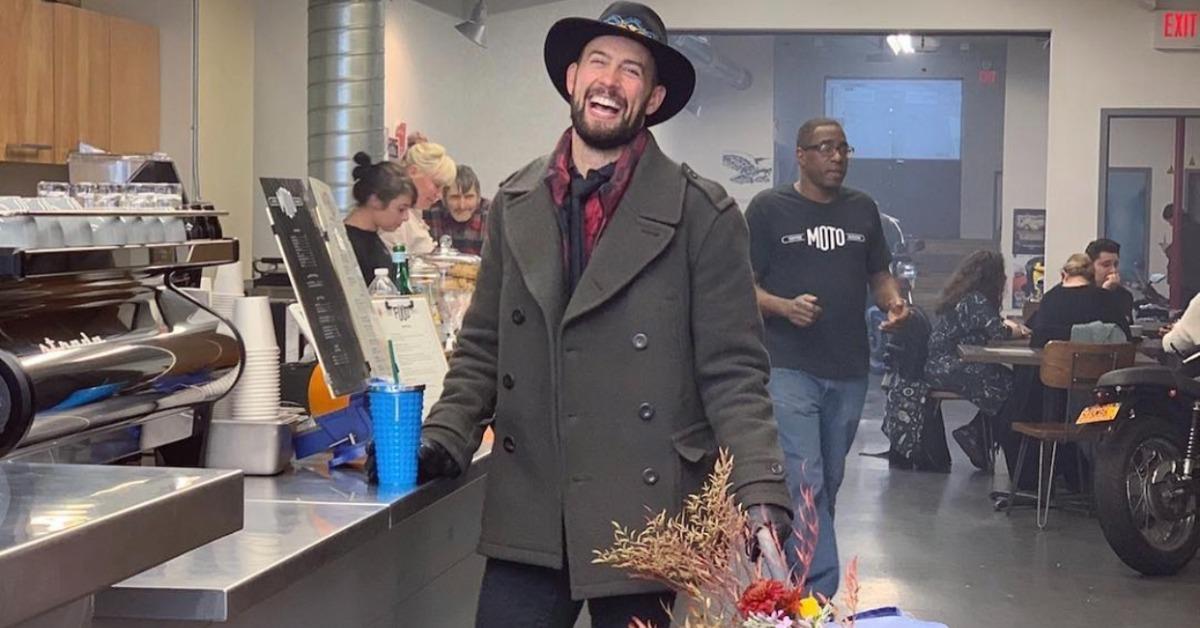 Ryan Fischer, Lady Gaga's dog walker, was initially hospitalized due to wounds from the robbery.
In a candid duo of posts shared to his Instagram on March 1, 2021, Ryan broke down his side of the "growing media story" so that fans could have a clear picture of what went down that day. Through the posts, he detailed the assault and general reactions after the fact but made sure to make special mention of his "guardian angel," Asia.
Article continues below advertisement
"Four days ago, while a car sped away and blood poured from my gunshot wound, an angel trotted over and laid next to me," Ryan led off by saying. "My panicked screams calmed as I looked at her, even though it registered that the blood pooling around her tiny body was my own. I cradled Asia as best I could, thanked her for all the incredible adventures we'd been on together, apologized that I couldn't defend her brothers, and then resolved that I would still try to save them… and myself."
In his second post, he thanked fans for their support, writing, "I will write and say more later, but the gratitude for all the love I feel from around this planet is immense and intense. I feel your healing support! Thank you. I am humbled and grateful that the attention and focus from the police were enough to get Koji and Gustav back to safety, and I know they are committed to bringing these criminals and attempted murderers to justice. I am so appreciative of everything you continue to do."
Article continues below advertisement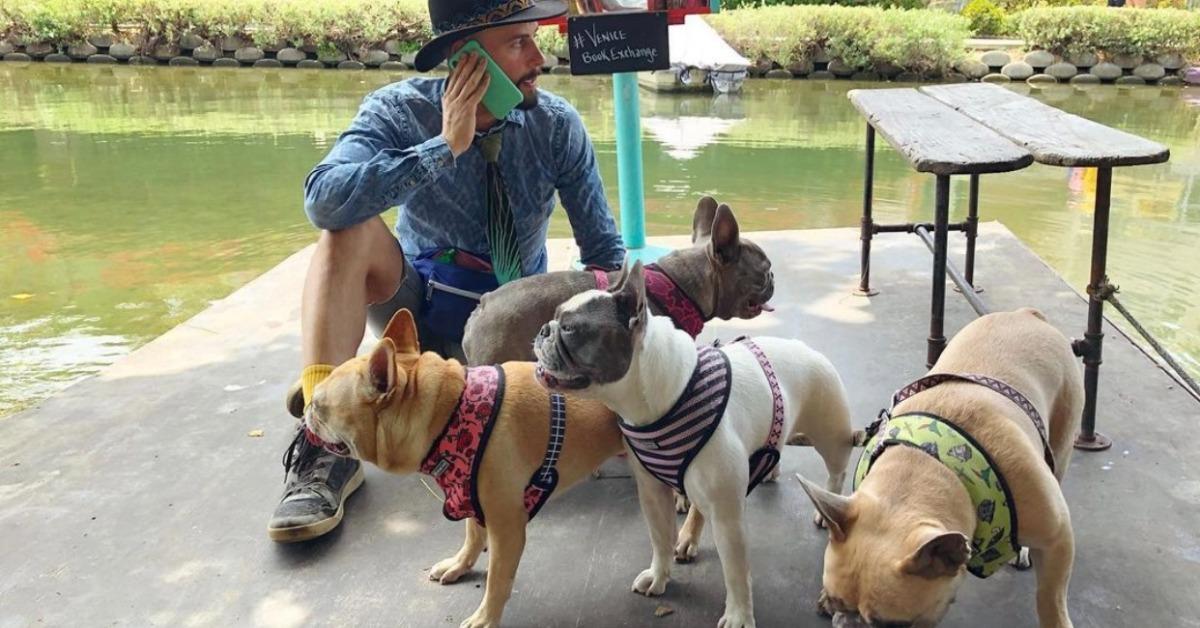 Lady Gaga shared her appreciation for the injured "hero" at the time.
Per NBC, Gaga originally offered a $500,000 reward on Feb. 26, 2021, to whoever could bring the two dogs back to her. Beyond issuing that proclamation, she thanked her "hero," Ryan, for his efforts to protect her pets.
"I continue to love you Ryan Fischer, you risked your life to fight for our family," Gaga wrote at the time, adding, "You're forever a hero."
Article continues below advertisement
The pro canine handler was readmitted to the hospital after the attack due to lung issues.
Although Ryan enjoyed a remarkable recovery from his first round of injuries, he was shortly after readmitted to the same hospital for a new issue. On his Instagram, the dog walker explained that "recovery isn't a straight line" and that he had to return to the hospital about a week after he left for lung issues.
"My lung had collapsed, and air was filling up my chest cavity," Ryan said of his return to the hospital. But he was adamant that this is just another step to his fully regaining control of his life after the harrowing incident that nearly took it from him in February 2021.
Article continues below advertisement
Another update, which came on March 29, 2021, showed him still in the hospital.
Ryan is now seeking help on GoFundMe for expenses to travel the nation and get further treatment.
Through both a detailed YouTube video and a GoFundMe page in August 2021, Ryan is now asking friends, family, and general supporters for financial assistance. He explained in his GoFundMe description that he is currently without a car or stable housing. Furthermore, he said that himself, "Trudy, 3 stuffed animals that resemble dogs I care for very much, and way too many personal items" have accompanied him "across the U.S." for the last two months in a rented Ford van that he is no longer able to afford.
Article continues below advertisement
Ryan described his harrowing mental state as well, saying he has felt "abandoned," "lonely," and "unsupported," as he attempted to seek help from "retreat centers, trauma programs, queer healers, creatives and spiritual leaders." He has apparently now run out of money to sustain this treatment as well as his housing and has taken to the crowdfunding site to ask his followers for help.
"I am humbly asking for your help," the dog walker wrote. "This is not an easy thing to ask, but I have started to realize sharing your vulnerability with others is exactly when radical change begins to occur for everyone involved."
Ryan is looking for assistance buying a new travel van, expenses for his traveling, and help from "queer spiritual leaders and healers" as he navigates his road to recovery.
The GoFundMe has a goal set at $40,000 and he has already raised about $4,000 of that amount.