Former NFL Quarterback Ryan Mallett Was Married for Just Four Months in 2020
Recent news of former NFL quarterback Ryan Mallett's death has led some to want to learn more about his ex-wife Tiffany Seeley and their relationship.
The recent news of former NFL quarterback Ryan Mallett's death has left many curious about the details of his personal life. Ryan played college football for Michigan and for the Arkansas Diamondbacks before entering the NFL. He played as a backup quarterback for the New England Patriots, Houston Texans, and Baltimore Ravens.
Article continues below advertisement
Now, many want to learn more about Ryan's ex-wife and why their marriage was so short-lived. Here's what we know about their brief union in 2020. Keep reading for all the details.
Who is Ryan Mallett's ex-wife?
Ryan and his ex-wife Tiffany Seeley were married in June 2020, but the pair got divorced just four months later. In a Facebook post at the end of that year, Tiffany shed some light on what led to the rapid deterioration of their relationship.
"2020 has hands down been the worst year for a lot of people not just me," she wrote. "I moved to mountain home and my significant other and I both started new jobs."
Article continues below advertisement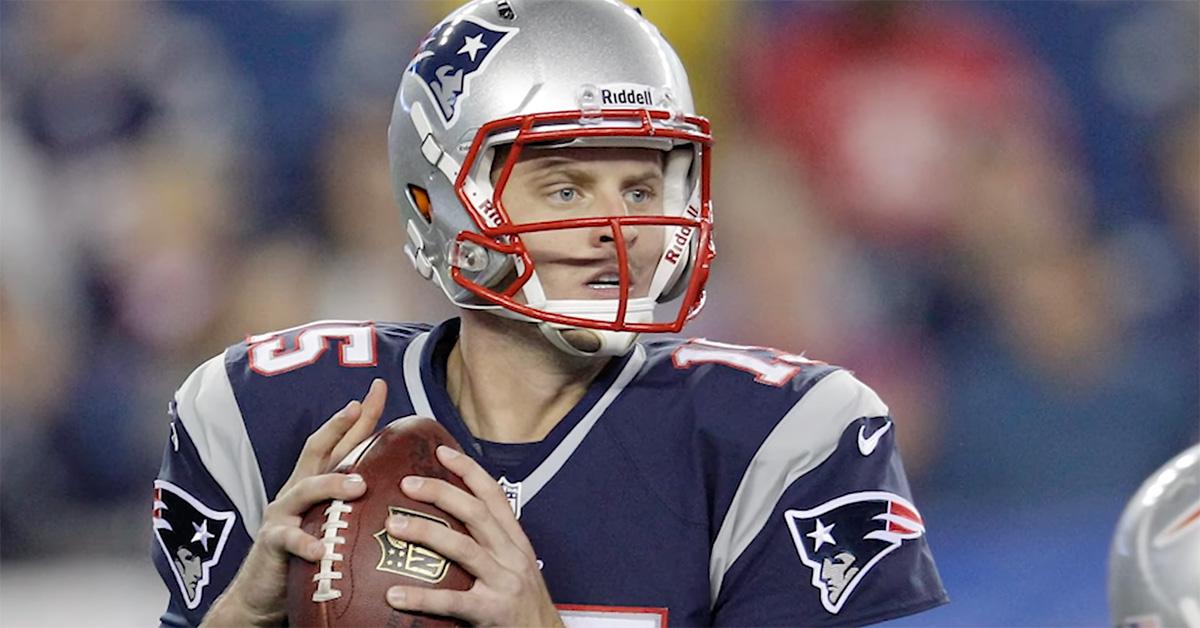 "Then came Covid, cheating, and drama around the corner to wake me up from this fairytale I thought I was living," she continued. "For me I realized I hated the person I'd become because I was constantly trying to change things out of my control. Either it's there or it's not and if it's not go find something else that makes YOU happy and things will fall into place."
Seeley currently lives in Arkansas and runs an OnlyFans page.
Article continues below advertisement
What happened to Ryan Mallett?
News recently broke that Ryan Mallett had died in a drowning accident in Florida at the age of 35. The accident took place in Destin, Fla. Authorities were called to the scene after a group of swimmers struggled to return to the shore. Ryan wasn't breathing when he was pulled out of the water, and he was taken to a hospital where he was then pronounced dead.
The news of Ryan's death was first reported by White Hall High School, where Ryan was working as the head football coach.
"It is with great sadness that we share the loss of Coach Ryan Mallett," the Arkansas school district wrote on its website. "Coach Mallett was a beloved coach and educator. We ask that you remember his family, team, students, fellow coaches, and the White Hall School District staff in your prayers."
Article continues below advertisement
Following the news of Ryan's death, tributes began pouring in from many of the teams where Ryan had once played.
"Ryan was a part of us," Ravens coach John Harbaugh said in a Twitter post by the team. "I will always remember the love he had for his teammates and for making the most of, and enjoying every football day while here."
"We are shocked and saddened by the passing of Ryan Mallett," Arkansas added in a statement posted to Twitter. "He was a Razorback legend with larger-than-life talent and a personality to match. He led our program to some of our best moments in recent memory. He will be missed by everyone who knew him. Our thoughts and prayers are with his mother Debbie and his extended family."