Ryan Shazier Has Become Quite the Philanthropist Since His NFL Injury
Where is Ryan Shazier today? The former Pittsburgh Steelers linebacker is giving back to the community in a major way. Let's discuss his philanthropy.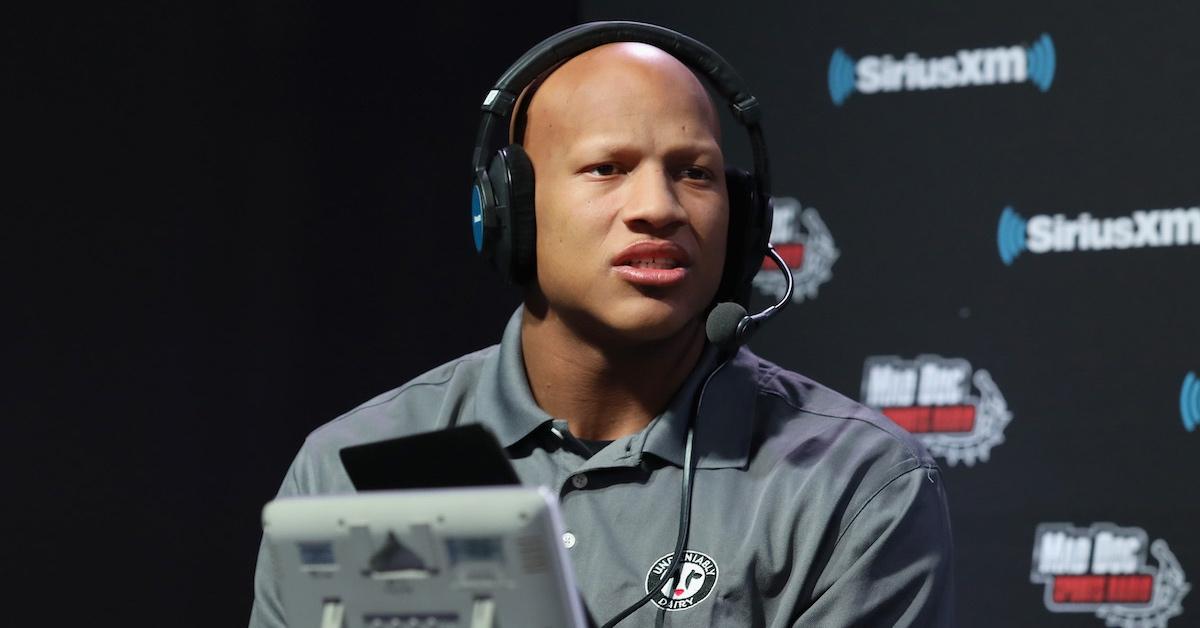 In light of Buffalo Bills player Damar Hamlin's medical emergency, fans have taken a look back at former and current NFL stars who dealt with serious injuries — from Emmitt Smith's separated shoulder to Kevin Everett's cervical spine injury.
While some NFL players can bounce back from their injuries and return stronger than ever, others aren't so lucky. This is where Ryan Shazier comes into play.
Article continues below advertisement
The former Pittsburgh Steelers linebacker sustained a serious spinal injury in December 2017 while playing against the Cincinnati Bengals. Unfortunately, the injury forced Ryan to put his career on hold and ultimately led to his retirement in 2020.
While most NFL stars would agree that football is life, many players explore other career ventures after retirement. So, what is Ryan Shazier up to today? Here's everything that we know.
Article continues below advertisement
Today, Ryan Shazier continues to make his family a priority.
Cheers to family! The 30-year-old is a devoted father and husband. Ryan married longtime girlfriend Michelle Shazier in May 2019 after dating for seven years.
The pair welcomed their first child, Lyon, in 2016. Michelle also became a stepmother to Ryan's son Ryan Jr., whom he shares with ex-girlfriend Tonika Marie.
Article continues below advertisement
Ryan Shazier started his self-titled foundation to help people suffering from spinal cord injuries.
According to the Ryan Shazier Fund for Spinal Rehabilitation website, the nonprofit organization stands by its mission to "give those with spinal cord injuries and their caregivers the support, resources, and funding they need to live independent and meaningful lives."
The foundation provides a slew of programs and resources including the Golden Window program and Ryan Time.
Article continues below advertisement
The Golden Window program provides a "stipend-support system" for individuals living with spinal cord injuries and residing in eastern Ohio, northern West Virginia, and western Pennsylvania. The stipend helps assist folks with mental health support, physical rehabilitation, home adaptation, and more. Preference is given to individuals who are in their first two years of dealing with a spinal cord injury or have no other means of support.
Article continues below advertisement
As for Ryan Time, the program consists of Ryan spending personal time with individuals and their families impacted by spinal cord injuries. The 30-year-old shares his experience and provides advice, support, and a listening ear to folks in need.
Ryan Shazier also works as an entrepreneur and author.
Per Ryan's Instagram bio, the former linebacker has also focused on his entrepreneurial pursuits.
Aside from giving back to the community, Ryan is a businessman with his own trucking business, Shay Trucking, that he shares with his father Vernon.
Article continues below advertisement
The business provides high-quality service and transports vehicles across the country. The business has relationships with major car brands from Ford to Aston Martin.
Article continues below advertisement
Ryan has also sprinkled his magic in the world of publishing. In November 2021, Ryan released his first book, Walking Miracle: How Faith, Positive Thinking, and Passion for Football Brought Me Back from Paralysis...and Helped Me Find Purpose.
The book highlights Ryan's journey with recovering from his spinal cord injury and learning how to walk again. In essence, it shines a light on the power of overcoming challenges and the importance of learning life lessons.
It's easy to believe that your life will come to a screeching halt after dealing with a serious injury on the field. However, Ryan is a perfect example of how determination and purpose can build a fulfilling life post-football.