Who Is Saint Germain? How the Non-Playable Character Went From the Game to Netflix
Learn about the history of Saint Germain, 'Castlevania's newest and perhaps strangest new character in Season 3 of the Netflix adaptation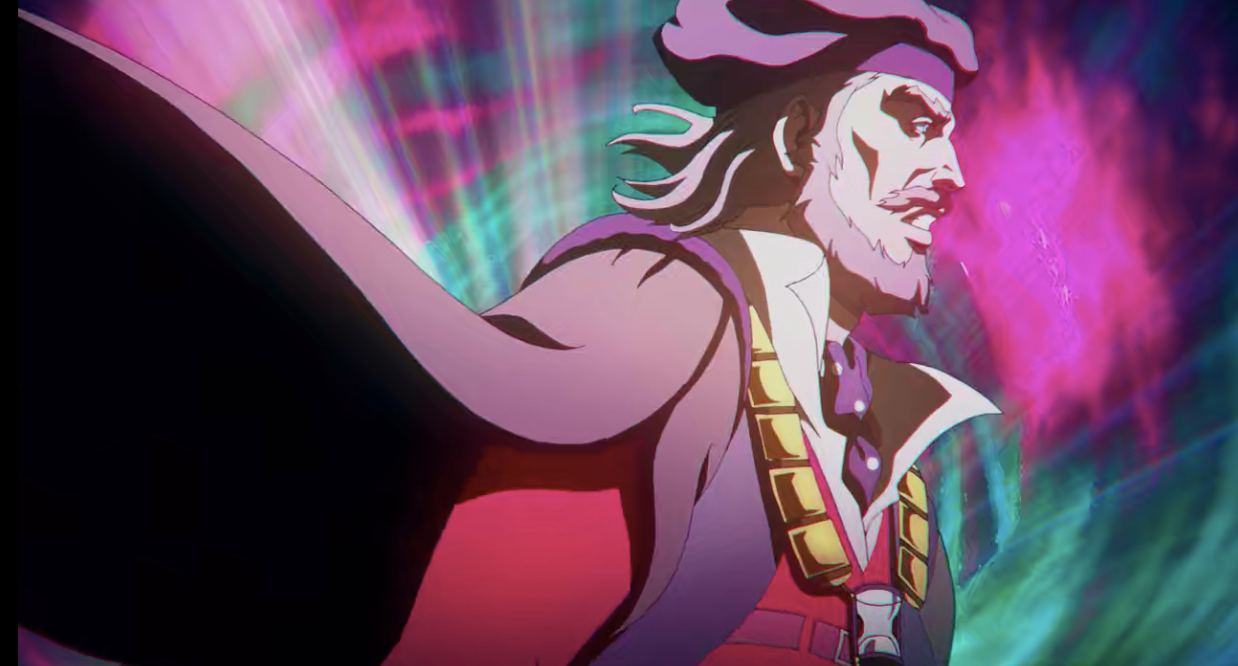 Article continues below advertisement
That ability is likely how we ended up with Saint Germain as a major character in Season 3 of the Netflix hit, as the character is nowhere near what fans remember him to be. So where did Saint Germain feature in the original games? And what's he up to on the show? Light spoilers ahead for fans who have not watched Season 3 of Castlevania.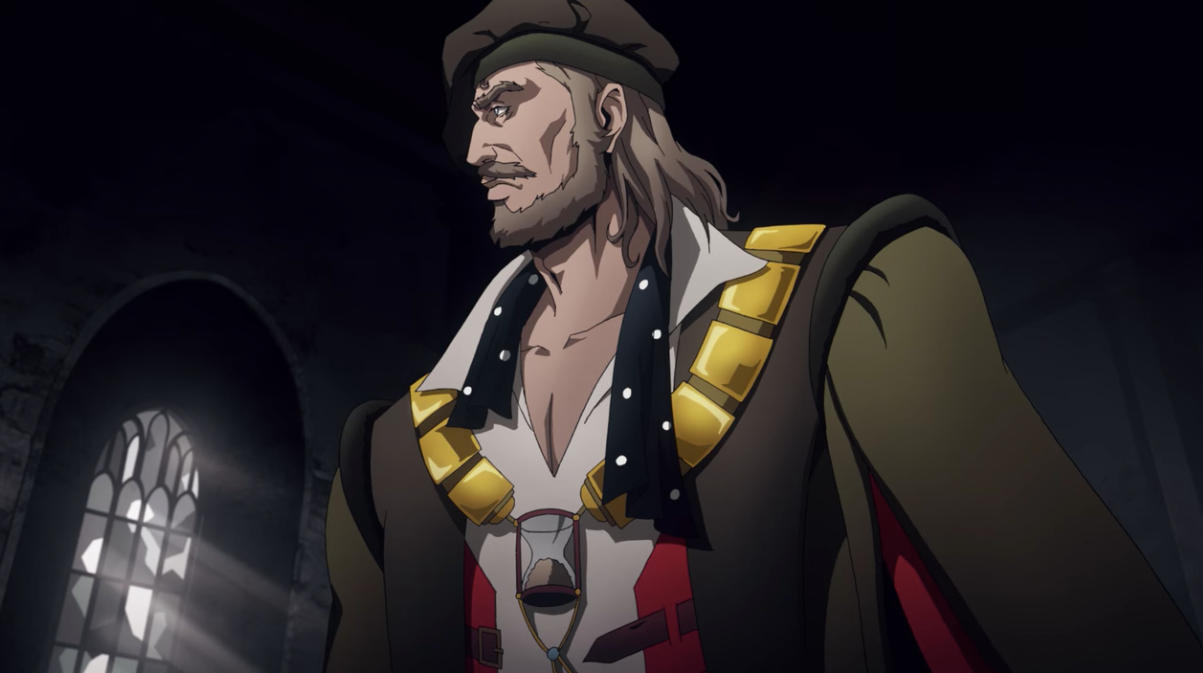 Article continues below advertisement
Count Saint Germain in the games is not the same as Saint Germain in the 'Castlevania' Netflix series.
For those who played the games that the show is based on, you may have recognized Saint Germain...or you might not have because he's not exactly a major character. The time traveler showed up back in 2005 in Castlevania: Curse of Darkness. He appeared in the Garibaldi Temple, dressed with a top hat and tails, speaking with a posh British accent.
He is revealed to be an enemy of Zead's, who is actually Death and is in league with Dracula and Isaac. However, Saint Germain also originally attempts to prevent Hector from going after Isaac. But, upon seeing Hector's power, he tells him to go upon his path.
Article continues below advertisement
While Saint Germain battles Zead in one fight, we learn about his time traveling powers. He's later revealed to be a member of the Time Watchers. He's also the only character who can break the fourth wall and he talks to players about time and destiny. But we don't get much more backstory for him.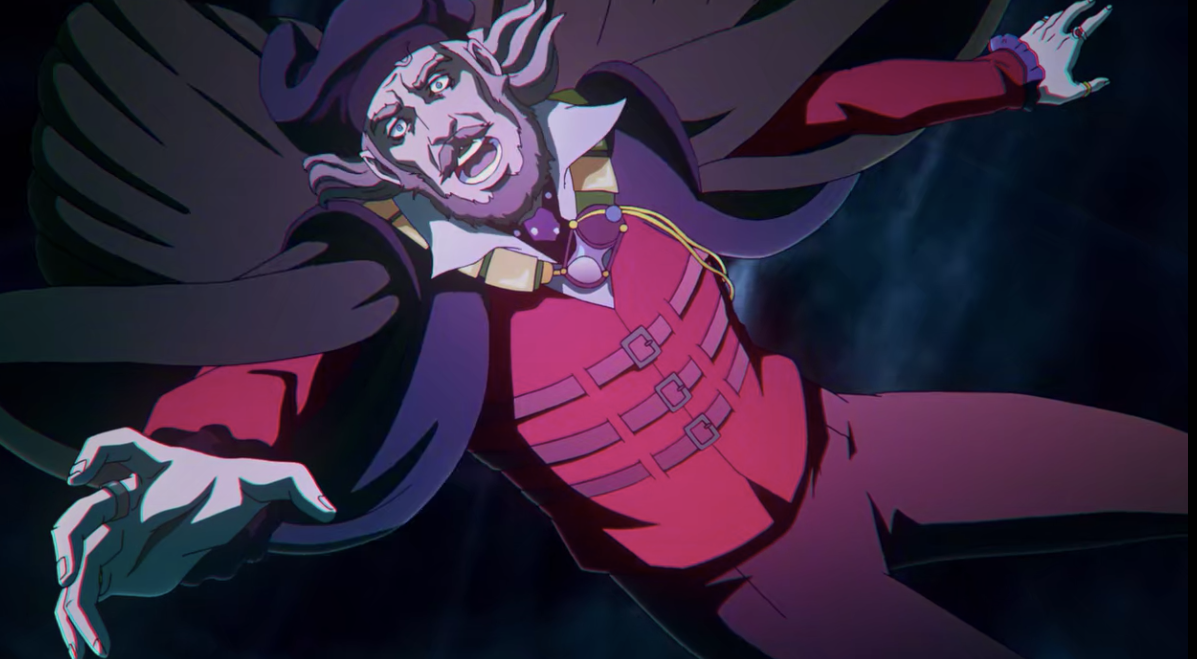 Article continues below advertisement
The Saint Germain of the Netflix series has a deeper backstory and appears to have much more to do.
The Saint Germain of Netflix's Castlevania is indeed a time traveler and somewhat of a magician, but, unlike in the games, he is not there to just meet Hector and disappear. In the series, we learn that his goal is to reach the Infinite Corridor, through which the monks are trying to open a portal to hell.
But the Infinite Corridor also serves as a pathway to several different worlds and Saint Germain wants to use that corridor to reach something that the audience isn't let in on yet. But in one dream sequence, we see him use the corridor to see different worlds. In one such world, we see him try to grasp a girl's hand before he wakes up and she disappears. It seems to signify that he lost someone who he is trying to use the Infinite Corridor to reach.
But it looks like Season 3 has just scratched the surface of Saint Germain's story. With any luck, we'll get a lot more information in Season 4.