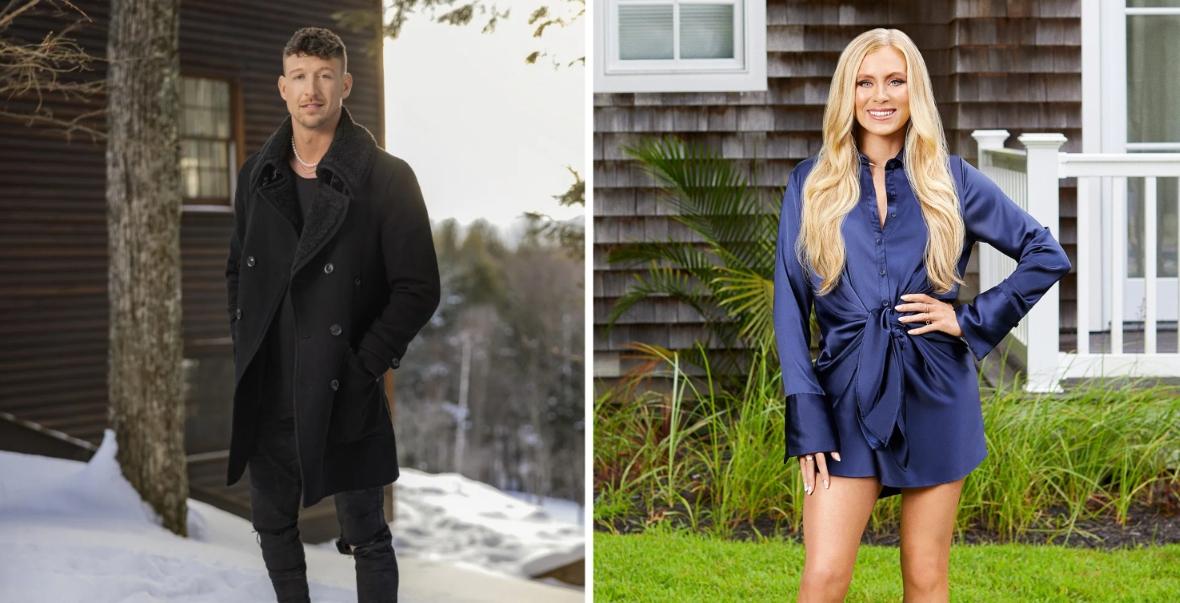 'Summer House' Star Sam Feher Dishes on Her Romance With Kory Keefer (EXCLUSIVE)
Are Kory and Sam dating on 'Summer House'? In an exclusive interview with 'Distractify,' Sam opened up about her romance in Season 7.
The tea is piping! The mid-season trailer for Summer House just dropped, and the drama is heating up. Case in point, Samantha Feher and Kory Keefer's steamy makeout session. In the preview, reality newbie Sam admits that the Winter House alum has a "power" over her that she never anticipated.
Article continues below advertisement
But given Kory's eternal bachelor reputation, does this summer fling simmer out? In an exclusive interview with Distractify, Sam opened up about her relationship with Kory in Season 7 and if the two Summer House stars are dating.
Article continues below advertisement
Are Sam and Kory from 'Summer House' dating? Their relationship is heating up in Season 7.
When Winter House alum Kory joined Season 7 of Summer House, fans immediately commented on his close relationship with Bravo newbie Sam. And after the duo passionately kissed in the pool during the mid-season trailer, could the rumors be true?
"I'm not normally weak," she explains in the trailer. "But he's got some kind of power."
In an interview with Distractify, Sam confirmed that their romance cannot simply be defined as a summer fling.
"It is definitely not just a summer fling and I think you guys will see it evolve far past what anyone thought it would become, myself and Kory included," she said. "I think we continue to surprise each other all the time ... in a good way like we're, you know, every layer you peel back is a pleasant surprise and it's really special to get to relive that in this way."
Article continues below advertisement
Confirming that the two are in a relationship, Sam told us that she and Kory feel "really lucky" that they'll get to "look back forever at the start" of their relationship.
Sam told us that she's super excited for fans to watch their romance blossom on TV as she felt like when Kory came into her life, she became her more authentic self.
Article continues below advertisement
"One of the things that I think is really special about Kory and about our relationship is that he gives me permission to be my biggest, most authentic, most unapologetic self," she told us. "You've seen in the first half of the summer, me like really wanting that from a guy and me not being able to find that. And when Kory comes, I always say like, that's when I became me."
"So I'm really excited for people to see me just completely ... just do the damn thing," she continued. "I really have him to thank for that in a lot of ways because he makes me feel special instead of feeling like I should shrink. So I think I'm excited for you guys to see that about me."
Watch Summer House on Mondays at 9 p.m. EST on Bravo.
Reporting by Gabrielle Bernardini