"Sketch Artist Was Definitely Paid Off" — Internet Shocked by Handsome Sam Bankman-Fried Drawing
A courtroom drawing of Sam Bankman-Fried looks so handsome that folks are speculating he paid the artist off to draw it.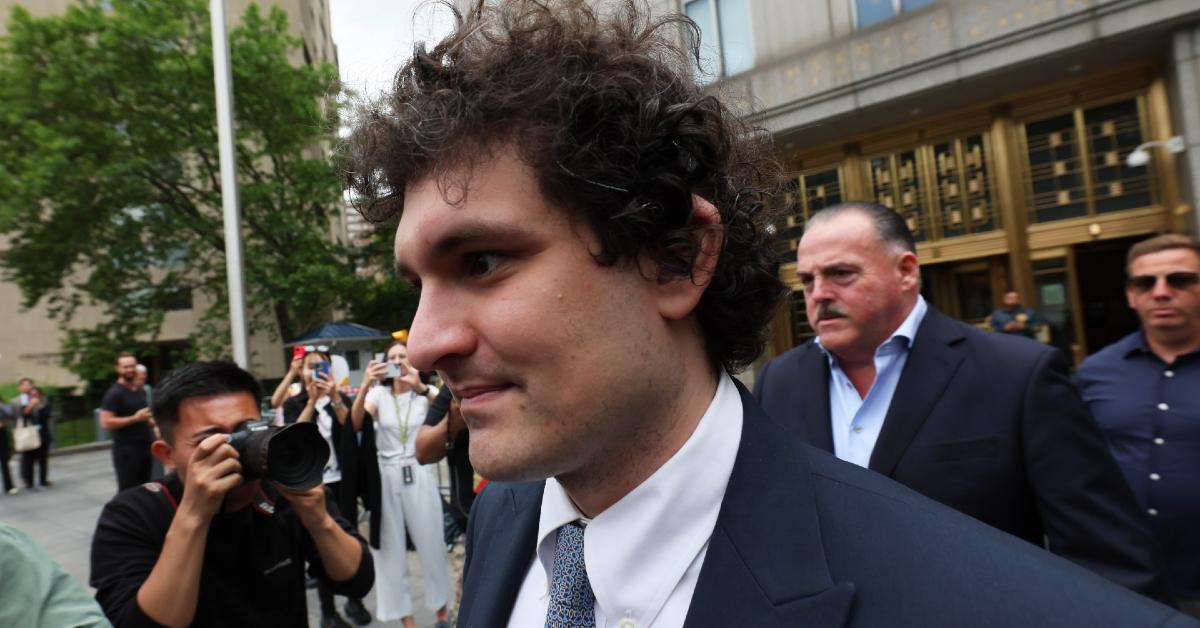 Article continues below advertisement
In fact, there are several courtroom drawings of Fried that have become the topic of conversation for various reasons, but a viral Tweet published by X user @litcapital purportedly shows a drawing of the former crypto king and convicted fraudster that makes him look more like Tyler Durden and less like...well...Sam Bankman-Fried.
Article continues below advertisement
It didn't take long for the post to go viral, accruing over 3.1 thousand views on the popular news-sharing and social media application, however, X's filters highlight how several media outlets: like Slate and Daily Mail have pointed out the courtroom sketch is not actually of Fried.
Article continues below advertisement
Fellow X user Jeff Roberts (@jeffjohnroberts) also included a court sketch of Fried, which looks much different than the one listed above by litquidity, which appears to either be a joke or a classic case of "fake news" or parody online that was taken in earnest by some news seekers.
Article continues below advertisement
However, that didn't stop several social media users to create a slew of memes about Fried, hilariously speculating that the founder had paid off court artists in order to make him look super handsome in the drawings.
Article continues below advertisement
Someone else joked that Fried looked so good in his drawings that he could utilize pretty privilege in order to get himself out of trouble in court, even with less-than-stellar arguments.
Article continues below advertisement
But there were some folks online who argued that the legitimate drawings of Fried were inherently more intriguing than the fake one that was featured in @litquidity's post.
Article continues below advertisement
The Independent managed to speak with Jane Rosenberg, the courtroom artist who was tasked with illustrating Bankman-Fried live, during the trial and she had some choice words regarding the fraudulent image of unknown origin that was attributed to the former FTX founder.
Jane went on to say that not only does the image not resemble Bankman-Fried in the slightest, it does't even match the description of anyone in the courtroom during the proceedings.
Article continues below advertisement
"That's not even close to anybody who's been in the courtroom or seen him. It doesn't look anything like him," Jane said, while adding, "It's not Bankman-Fried, it's not his nose, it's not his face, it's not anything."
Article continues below advertisement
The topic of artificial intelligence created art for the courtroom came up, which Jane waived off stating, "You know that AI doesn't work in courtroom art," which was presumably in response to The Independent speculating that the courtroom image attributed to Fried may have been AI generated.
Article continues below advertisement
Jane offered up a possible explanation of the fake Fried courtroom image, as his trial occurred during another high-profile media story: the death of Friends star Matthew Perry.
Rosenberg believes the image may've been of Perry, but ultimately waived off the hullaballoo surrounding the fake courtroom drawing: "It's so silly, this whole world of Twitter. So we're talking about nothing"
Slate had glowing praise for Jane's work, likening it to the work of the late famed artist Salvador Dali, and claiming that her pictures and the discussions around the courtroom art work were the "best part of the trial."