Before '100 Humans', Host Sammy Obeid Broke a Crazy Record
'100 Humans' is Netflix's latest social experiment and we're already hooked. Keep reading for everything you need to know about host Sammy Obeid.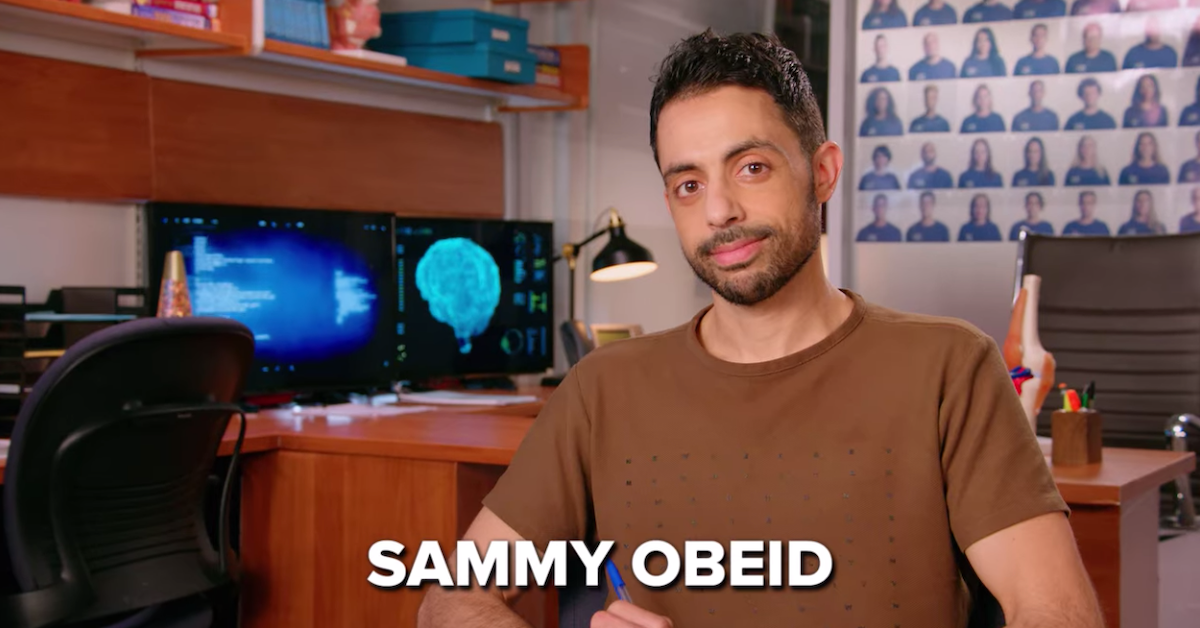 Netflix's new documentary show, 100 Humans, is an extensive social science experiment that aims to derive new perspectives on human behavior in various situations.
Article continues below advertisement
As the title suggests, the show takes 100 humans from a diverse range of backgrounds and puts them through various social experiments that explore age, sex, happiness, and more.
And while the experiments themselves are captivating, audiences are equally enamored by the affable trio of hosts that comprise of science correspondent and writer Allie Ward, writer and actress Zainab Johnson and stand-up comic Sammy Obeid.
Keep reading for everything you need to know about Sammy ahead of the show, and how to follow more of his work beyond 100 Humans.
Article continues below advertisement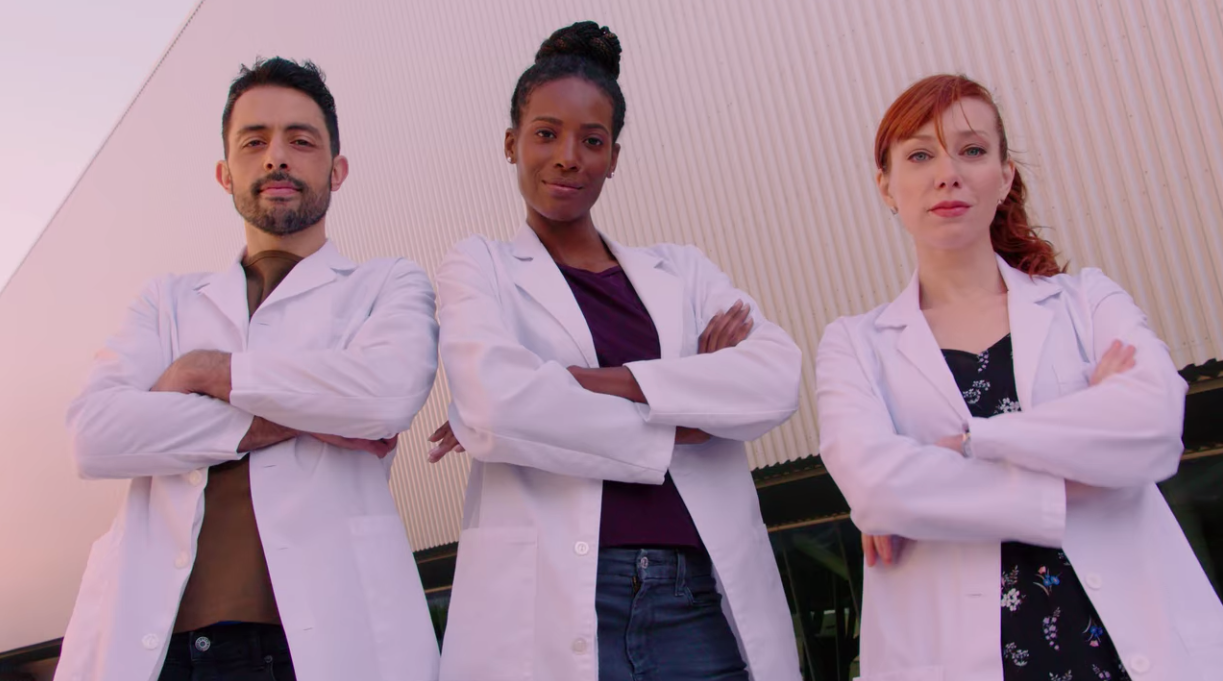 Who is Sammy Obeid?
Sammy Obeid is a stand-up comedian who's perhaps best known as the record-holder of the most consecutive nights of stand-up comedy at 1,001 performances. His streak began back in December 2010 and continued until September 2013, with a final night that he called 1,001 Arabian Nights of Comedy.
Article continues below advertisement
Sammy claims that his streak didn't make it to any official record books because of an exorbitant fee that they wanted him to pay, but his efforts were featured in Time Magazine and The New York Times, which wrote that his work has sparked many discussions around the important issues of our times.
His debut comedy album, which was recorded at the end of his streak, is called Get Funny or Die Trying. It was named a Best Comedy Album of 2013 on iTunes, and the success led to Sammy now running his own comedy enterprise called KO Comedy.
Article continues below advertisement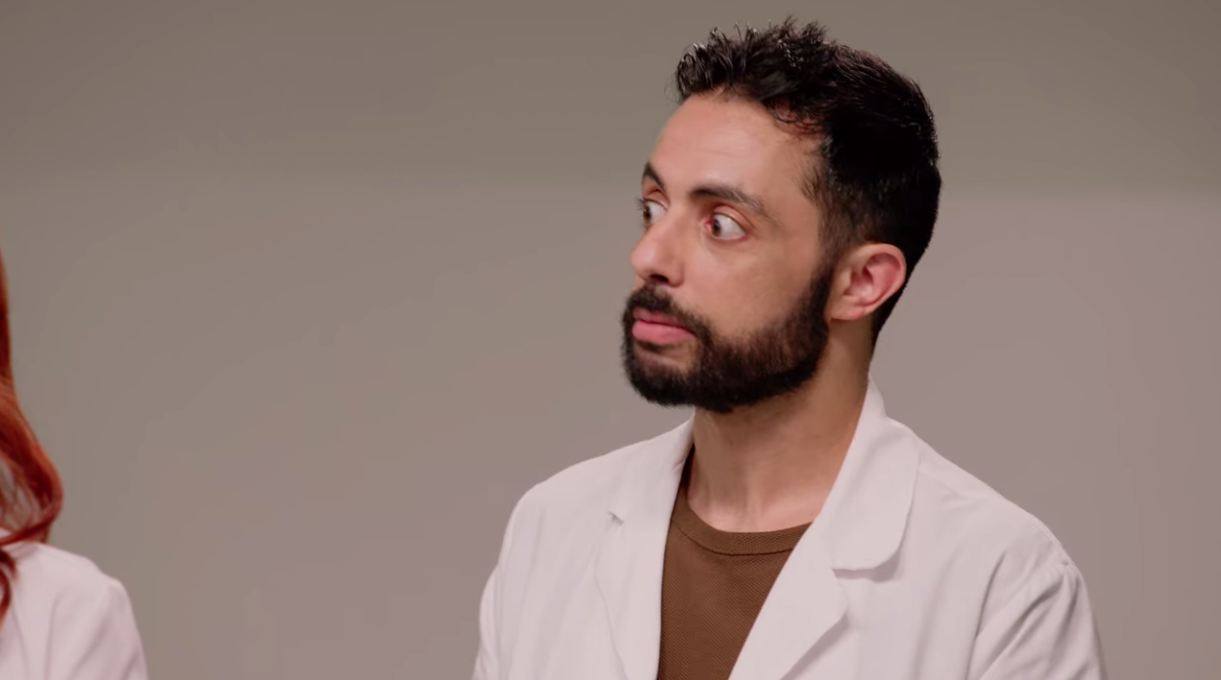 Where is Sammy Obeid from?
Sammy is of Lebanese-Palestinian-Syrian-Italian-American heritage, born in Oakland, Calif. After completing a double major in business and mathematics at UC Berkeley, Sammy turned down a job at Google in order to pursue being a professional comedian.
Article continues below advertisement
Luckily, he was a fast rising star and in the past few years, Sammy has performed at over 200 colleges across the U.S.; made TV appearances on America's Got Talent, Last Comic Standing, and Conan; and was the first comedian to ever perform on the Food Network.
Article continues below advertisement
What else has Sammy worked on? Follow him on social media!
Other than catching him on 100 Humans, Sammy also is one half of a duo that runs the podcast Pre-Existing Condition, where he and fellow comedian Priyanka Wali discuss Western and alternative medicine and bring on guest health experts to talk about conditions ranging from bunions to Spondylolisthesis.
Given the world's current crisis, it might be a good idea to have a listen.
Sammy also runs his own blog, where he posts about various aspects of his life that include travel experiences amidst the coronavirus epidemic, how he became a host on Netflix's 100 Humans, the election and gives unsolicited comedy advice.
Article continues below advertisement
Sammy's also active on Twitter and Instagram, where he posts clips of recent comedy sets, musings, and upcoming shows.
Catch Sammy Obeid, along with fellow hosts Zainab Johnson and Alie Ward on 100 Humans streaming only on Netflix.