Santiago Artemis Is South America's Most Exciting Designer
A young rising star in the design world, Netflix's Santiago Artemis is making waves. Here's everything you need to know about the fashion designer.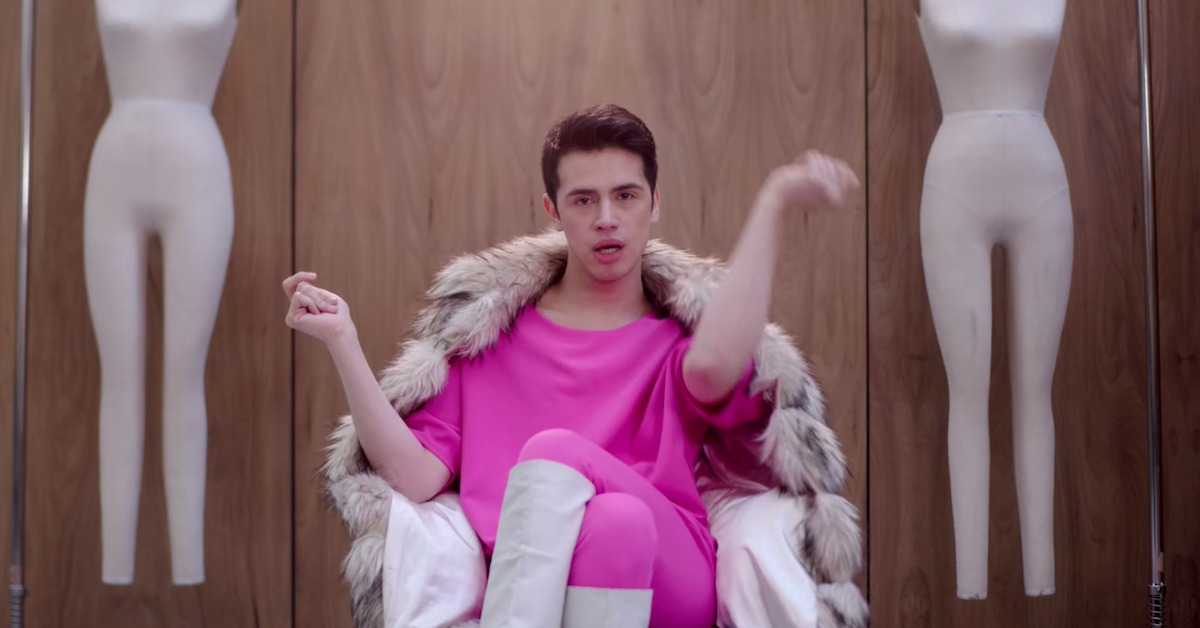 2019 has been a great year for fashion programming on Netflix's streaming platform. From shows like Queer Eye to Styling Hollywood, and even the documentary The Art of Design, Netflix has proved once again there is no genre it can't dominate.
Article continues below advertisement
But who is this Santiago and why have you never heard of him before? Keep reading for everything you need to know about the 28-year-old fashionista, plus how to follow the emerging icon on social media.
Netflix's Santiago Artemis fulfills his dreams of dressing his favorite singer.
Article continues below advertisement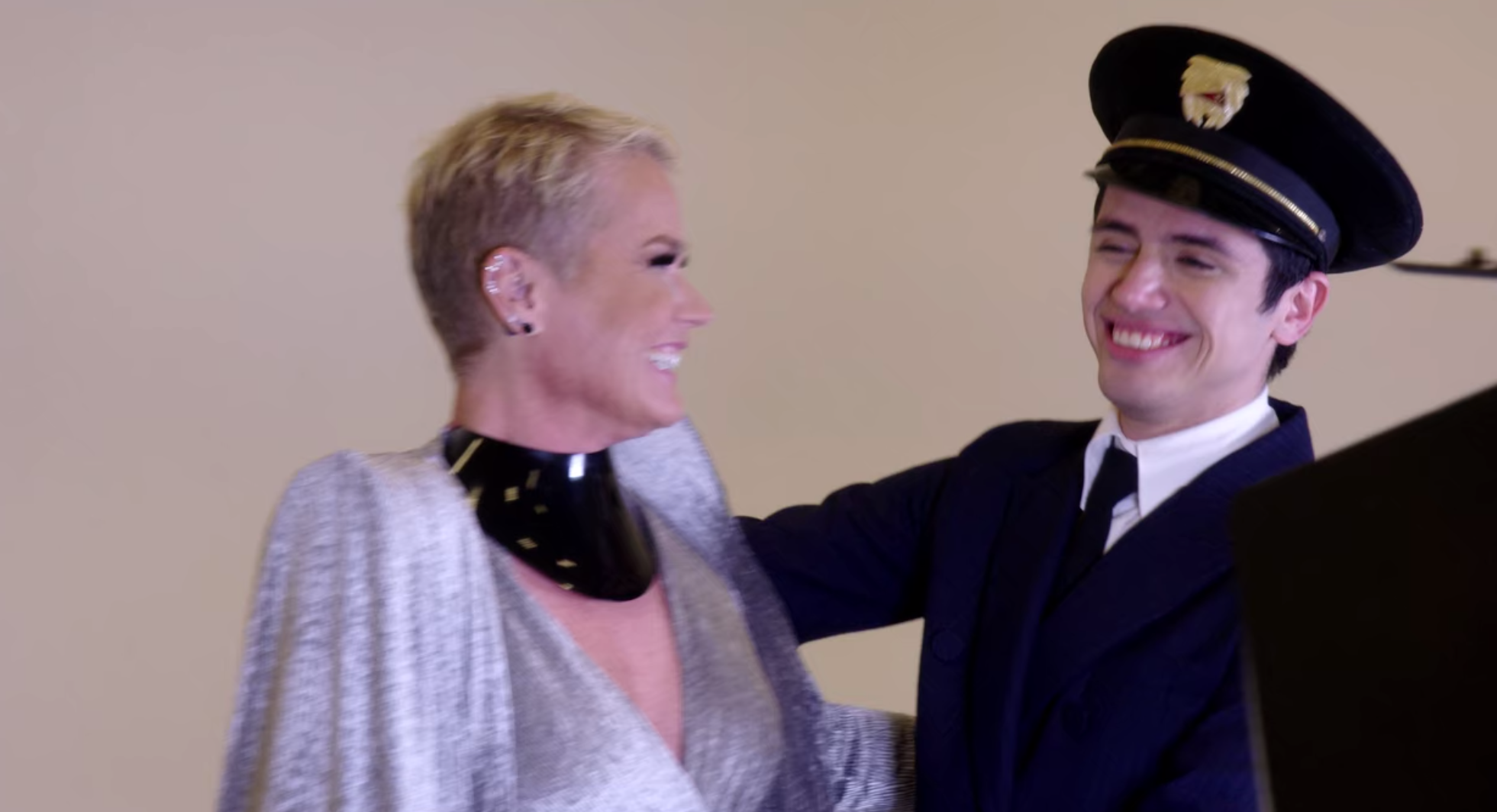 Santiago has been a name in the fashion world for some time. A 2017 interview in V Magazine called the then-25-year-old South America's "enfant terrible," and the designer had already dressed the likes of Katy Perry, Lana Del Rey, and Britney Spears by then.
Article continues below advertisement
The young designer, who boldly states in his No Time for Shame trailer that he "personally" doesn't "believe in gender," aims to make clothes that are for males, females, and everyone in between. What exactly that could look like in terms of fabric and thread is what carries Santiago from his studio to his therapist's office and to venting to his boyfriend throughout the series.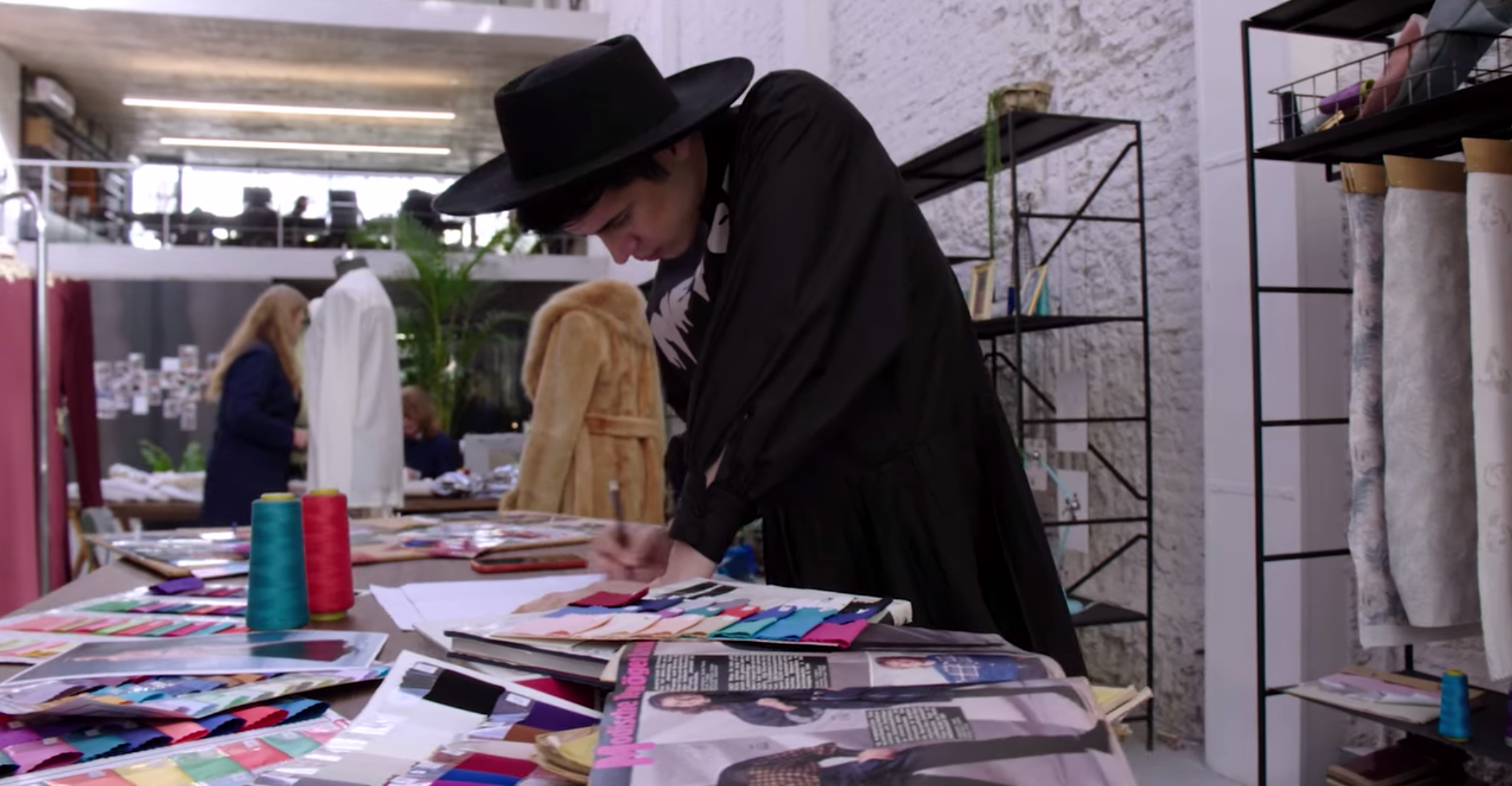 Article continues below advertisement
For a while now, Santiago has been drawing inspiration from the zeitgeist at large, as well as the world of American pop culture. "Most of the things I'm inspired by come from the United States," he said to V, citing Lady Gaga, Alexis Coly from Dynasty and Cyndi Lauper as mood board icons.
He also adores Xuxa, the Brazilian singer, who calls him for a dress in No Time for Shame's fifth episode. The catch? Santiago is in the middle of dealing with an important collection, but this opportunity to dress his childhood icon is too big to pass up.
Article continues below advertisement
"I was so inspired by TV and Hollywood growing up, especially E! and cheesy reality shows like that," he continued to V. "Growing up with those platforms gave me the tools to start doing designs based on that. It's about being honest with your inspiration and being like, 'Okay, I'm based on that.' I don't have any trouble saying that."
Article continues below advertisement
Santiago hails from the end of the world — follow him on social media.
Montauk, N.Y. can eat its heart out because the real "end of the world," as far as Santiago sees it (this writer will agree, as an Argentine), is his hometown of Ushuaia. "I come from a very particular city because it's the southernmost city," he says in Episode 1 of his show.
"It's literally the end of the world," he continues. "And it built up my personality and my character." After growing up in Ushuaia, Santiago pursued his fashion studies in Buenos Aires, at Escuela Argentina de Moda, and later honed his craft at FADU, where he focused on pattern-making and pattern development.
Article continues below advertisement
"It's super weird," he said in his interview with V, "that I came from a small town with just snow and mountains, no fashion at all." "People ask how the fashion is over there, and the thing is we have no fashion in Ushuaia, there's nothing. I'm so blessed and I count my blessings," he says.
Santiago has certainly changed the fashion legacy of his hometown after he embarked on his career at the age of 14. "I was actually honored by the town's mayor with a distinction," he said. "It's still so weird." Follow his designs on Instagram and stay up to date with his collections.
No Time for Shame is now streaming on Netflix.