'Schitt's Creek' Star Sarah Levy Is Expecting Her First Child With Actor-Producer Graham Outerbridge
Sarah Levy of 'Schitt's Creek' fame and her husband, Graham Outerbridge, are expecting their first child together! Details.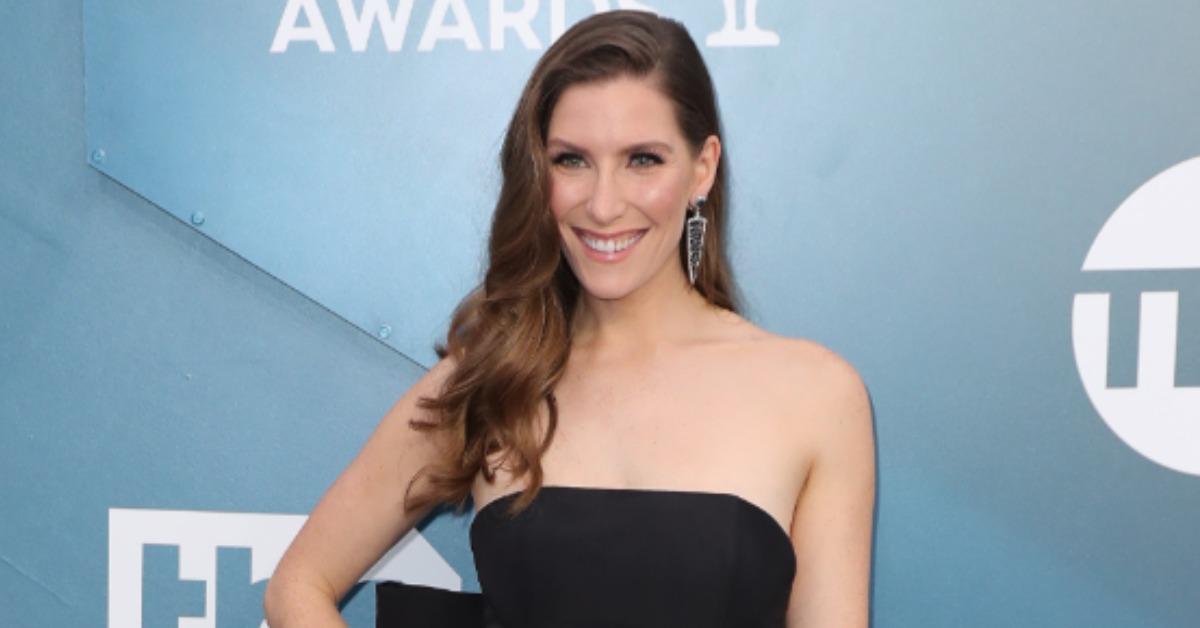 Millions of fans worldwide are familiar with Sarah Levy thanks to her hit role on the comedy series Schitt's Creek. Starring alongside her brother, Dan Levy, and her father, Eugene Levy, Sarah played the hilarious role of Twyla Sands on the hit show. Even though the series wrapped in 2020, it's still getting quite a bit of attention today — and fans were thrilled to find out that Sarah was getting married in 2021.
Article continues below advertisement
Indeed, the star finally tied the knot with her boyfriend-turned-husband, Graham Outerbridge, last year. So, what do we know about Sarah's husband and their wedding? Furthermore, what about the details regarding a bun in the oven for the happy couple in 2022? Keep reading to find out!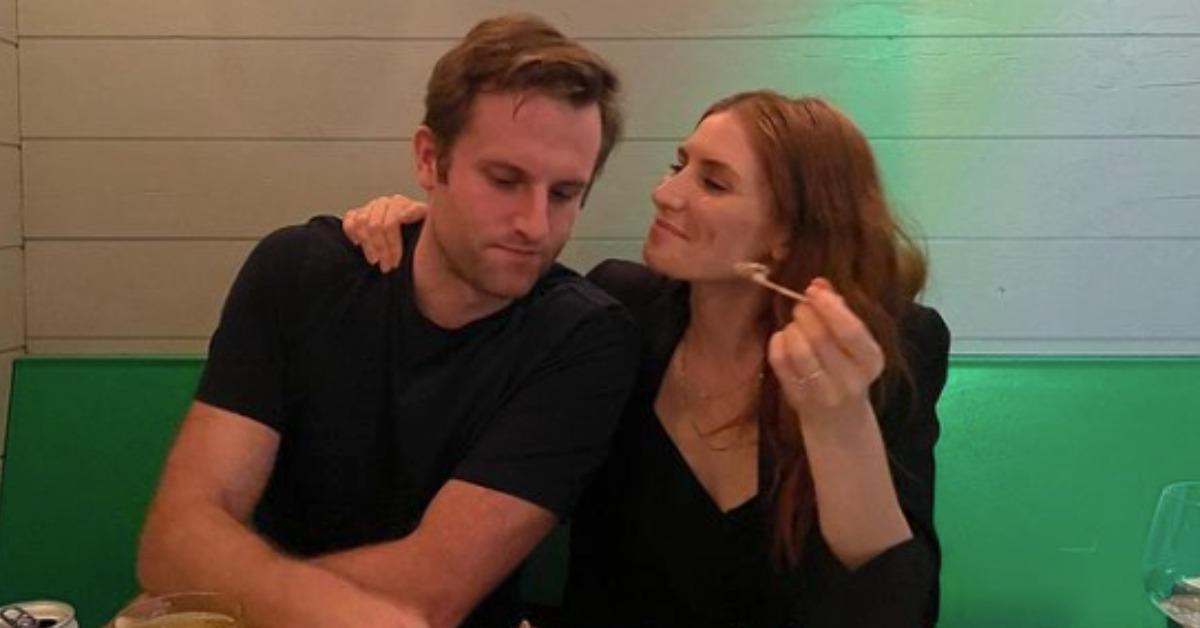 Article continues below advertisement
Sarah Levy and her husband, Graham Outerbridge, were officially wed on Oct. 16, 2021.
Dan took to Instagram on Oct. 18, 2021, to share the happy news that his sister got married. Accompanying a black-and-white snapshot of him and Sarah dancing among several other guests, the actor wrote: "My sister got married this weekend. This is absolutely not a photo of us screaming the lyrics to S Club Party on the dance floor. Love you, @sarahplevy."
Of course, Dan wasn't the only one to post about the lovely ceremony. Sarah herself shared some photo-booth images of her and Graham, accompanying it with the simple caption "Bells are ringing" followed by star emojis and the date of their ceremony. Even Graham posted a few since-expired photos and videos to his Instagram story.
The duo were married at the Sunset Tower Hotel in West Hollywood.
Article continues below advertisement
How long have Sarah Levy and Graham Outerbridge been together?
Sarah and Graham have been an item since at least 2018. The latter first shared an image of them together on vacation in Bermuda that year, and Sarah shared another photo of the duo together for a formal event that summer as well. Little is known about the details of their relationship in the time since, but it's clear that they're very supportive of one another.
Article continues below advertisement
When Schitt's Creek concluded in 2020, Graham shared a loving congratulations to his then-girlfriend on Instagram. Accompanying a photo of her smiling face, he wrote, "Words can't describe how proud I am of this wonderful woman. She's the most talented and graceful person I've met, and I'm luckier than I could ever imagine! I love you @sarahplevy! Twyla was such a gift!"
In September 2021, just weeks ahead of their wedding, Graham posted a cute birthday message to Sarah as well. In it, he wrote, "I have 22 minutes to post this, but I could not be happier to spend Sept. 10th with this stunning birthday girl." He added: "I love you @sarahplevy, have a wonderful Birthday. This photo is soy candid."
Article continues below advertisement
Sarah Levy and Graham Outerbridge are now expecting their first child together.
Roughly seven months after their picturesque wedding and it appears as though Sarah and Graham have already taken their marriage to the next level. Taking to Instagram on May 16, 2022, the actress shared a candid image of her baby bump alongside the caption, "We'll take all the salt & vinegar chips and the hottest hot sauce you have, thx!"
It is unclear how far along Sarah is with her pregnancy as of the time of writing.
Article continues below advertisement
Who is Graham Outerbridge exactly? He works in the film industry.
Aside from being Sarah's new husband, Graham (who calls himself Gramp Ootterbrich on Instagram) has enjoyed a pretty successful run in Hollywood as well. Born on Aug. 10, 1982, in Hong Kong, Graham established himself through his work in various films over the years.
Graham is an actor, director, and producer who has taken part in hit projects such as Agents of S.H.I.E.L.D, The Britishes, and Super Single.
Congratulations to Graham and Sarah on their marriage as well as their forthcoming bundle of joy!