Sarah Palin's Jewelry Choice at CPAC Has Jewish People Livid
Former Alaskan Governor Sarah Palin recently wore a large Star of David pendant to CPAC. The politician is not Jewish, so here's why that isn't okay.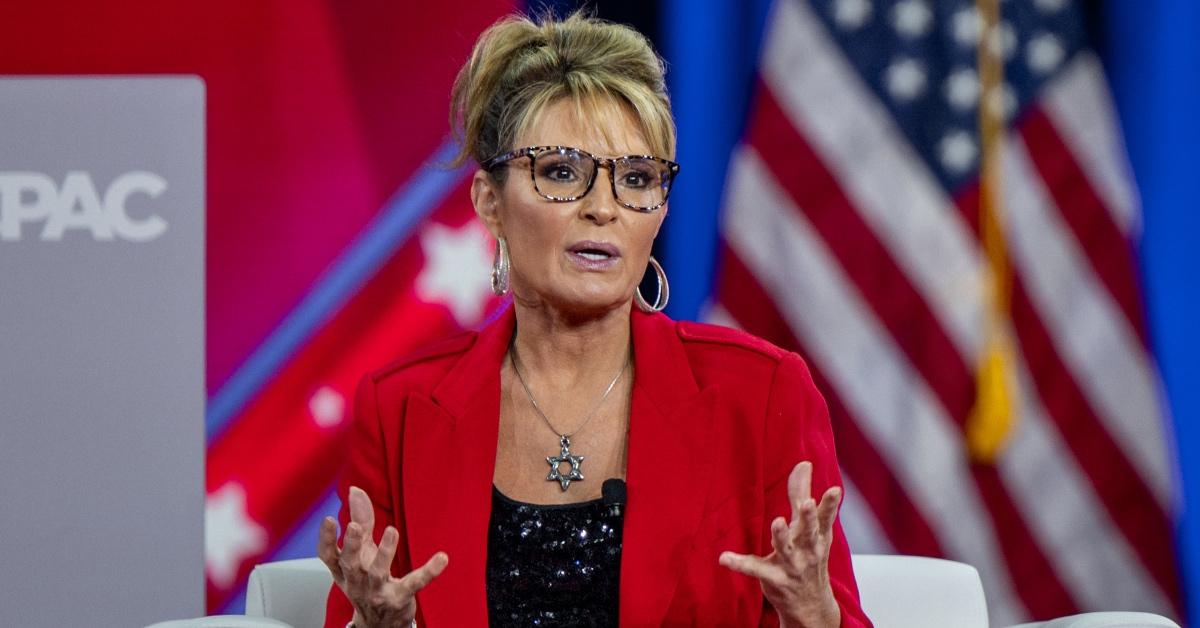 Former Alaskan Governor Sarah Palin recently stepped out at the 2022 Conservative Political Action Conference (CPAC) in Dallas, Texas to make promises about her plans for Congress. During a televised conversation with conservative outlet War Room, viewers noticed Sarah wearing an interesting accessory: a necklace with a Star of David, or Magen David, pendant.
Article continues below advertisement
Why was Sarah Palin wearing a Star of David necklace? And why are users on social media frustrated with her for doing so? Here's what you need to know.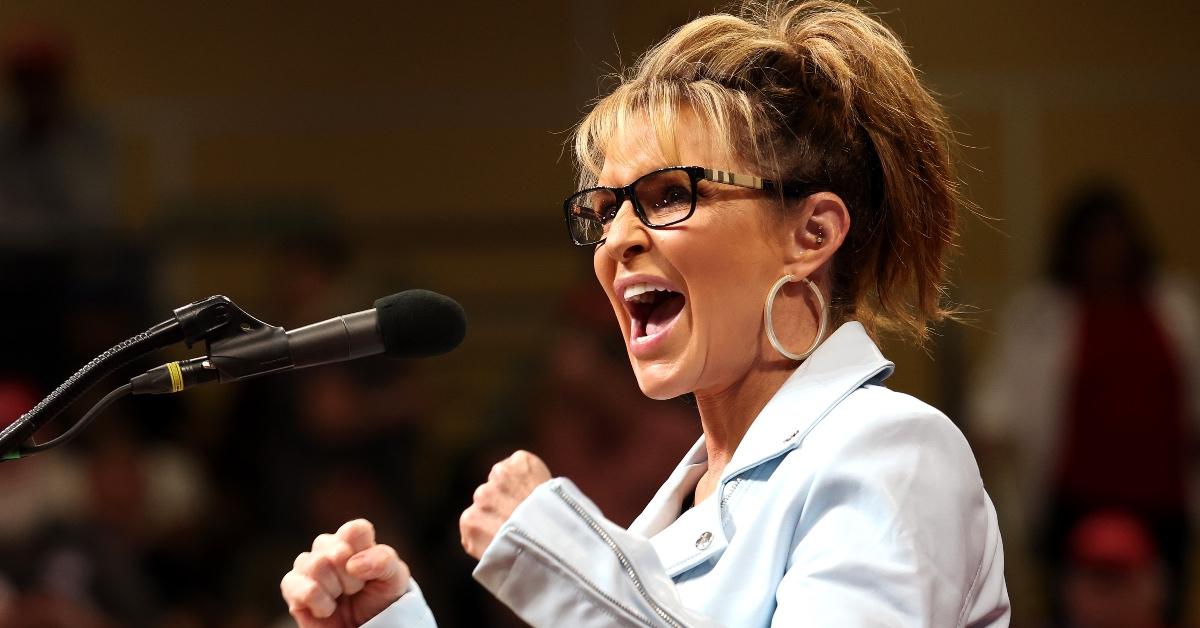 Article continues below advertisement
Why was Sarah Palin wearing a Star of David necklace at CPAC?
Sarah has been vocal about her faith in the past, stating that she was baptized and raised as a Catholic in an interview with Time Magazine. However, as an adult, Sarah has discussed being a Pentecostal Christian after her former running mate John McCain called her "the first Pentecostal/charismatic believer to appear on a major-party ticket," per the Chicago Tribune.
Many users on social media who noticed her wearing the necklace were frustrated and upset with her appropriating Jewish faith.
In Judaism, the Magen David has been a symbol of the faith since at least the 17th century and rose to prominence in the 19th and 20th centuries after being incorporated into the Israeli flag after the Holocaust. According to MyJewishLearning, the Star of David has many meanings, usually relating to aspects of the faith.
Article continues below advertisement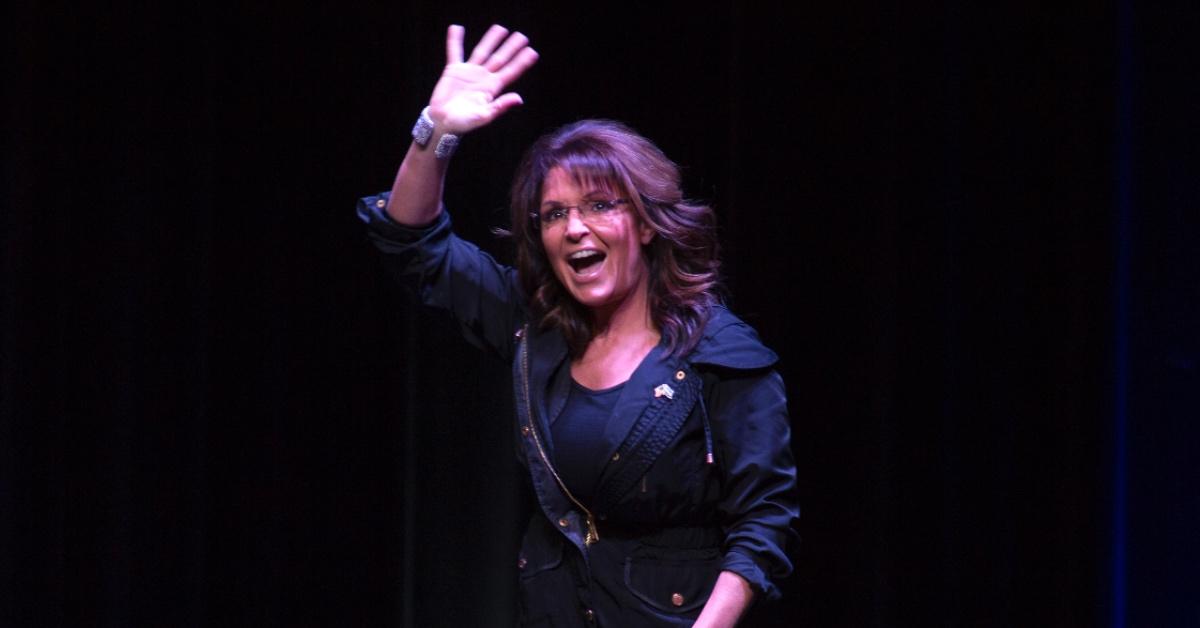 Why was Sarah Palin wearing the Star of David if she is not Jewish? Well, per The Conversation, some Evangelical Christians started wearing the Star of David because they believe Israel is part of a divine plan to bring about the Second Coming of Jesus.
Article continues below advertisement
More infuriating is Sarah's choice to wear the necklace to CPAC, an event that heavily caters to "Christian Nationalists," a group that aims to, according to Slate, "eliminate barriers separating church and state — perhaps by allowing for prayer in schools or other public spaces — as well as those with a "dominionist" perspective, compelled to bring the nation's institutions under control of people who will enforce God's law." Notable politicians who have declared themselves public Christian nationalists include Marjorie Taylor Greene.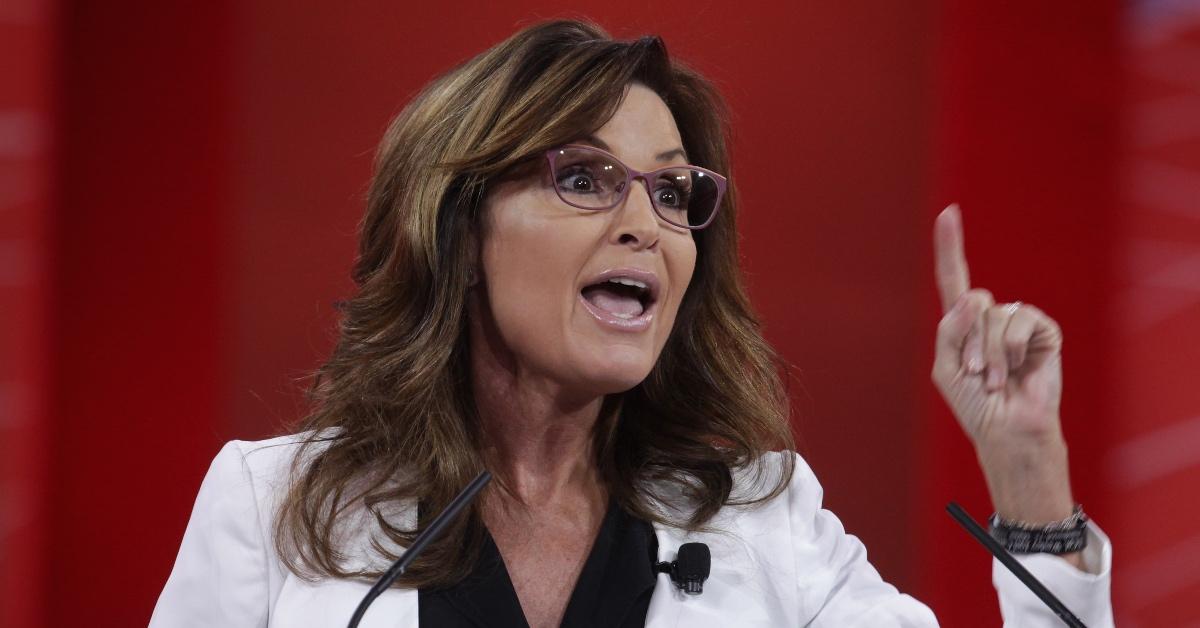 Article continues below advertisement
Twitter users quickly spoke up about Sarah's necklace, with one user writing, "As a Jew, I want Sarah Palin to take off the Star of David she is wearing. It makes me sick, and if I could, I would rip it from her neck." Another wrote, "I know that conservative Christians, in a riff on classic supersessionism, increasingly feel that being pro-Israel makes them the real Jews, entitled to use and wear Jewish symbols. Still I find the idea of Sarah Palin wearing a star-of-David necklace just utterly mind-boggling."
Sadly, this is not the first time Sarah Palin has worn the necklace. In 2011, NBC New York reports Sarah wore her necklace to tour the Statue of Liberty and Ellis Island. When asked about her necklace, she responded, "Today is the 44th anniversary of Jerusalem being reunited," she said. "We want to call attention to that."