How to Complete the Shadowed Plunge 'Diablo IV' Dungeon and Earn Tons of Rare Loot
Unlocking the Shadowed Plunge dungeon in 'Diablo IV' takes some legwork, and actually completing it is even more challenging. Here's what you need to know.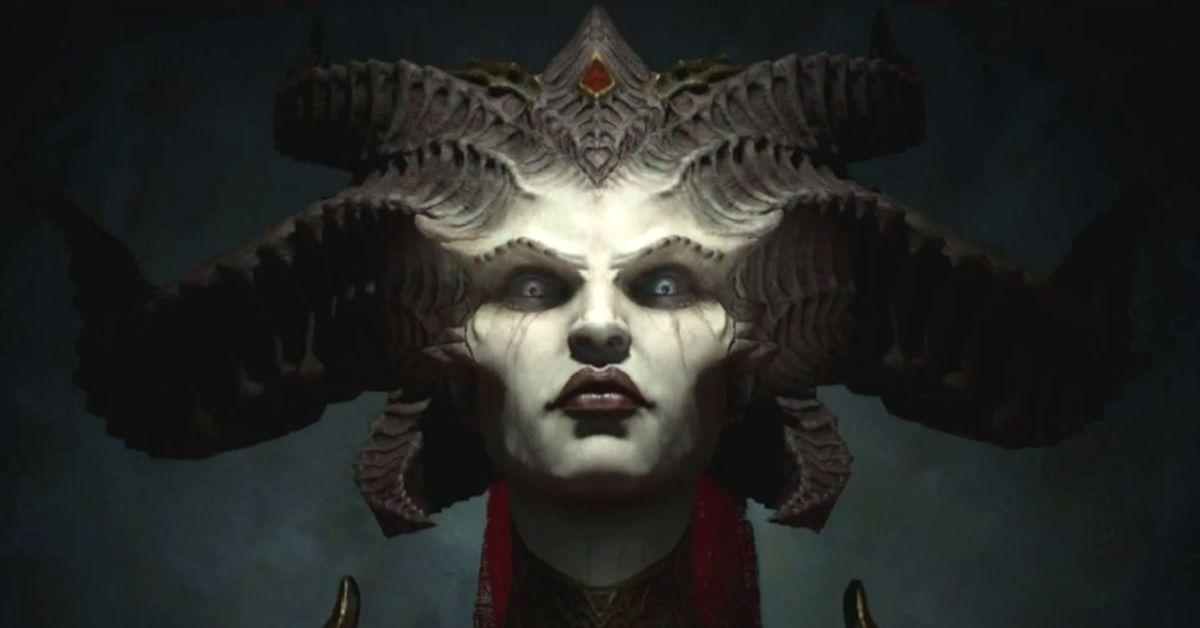 The world of Diablo IV is littered with dungeons. These challenging locations task you with slaying hordes of enemies and completing a variety of tasks, before rewarding you with Legendary Aspects to aid you on your quest. And if you're looking for a challenge, you'll want to check out the Shadowed Plunge dungeon, which can be found in Vyeresz.
This Shadowed Plunge Diablo IV dungeon guide will show you how to find the dungeon, how to unlock it, and what you need to do to successfully complete it.
Article continues below advertisement
Shadowed Plunge 'Diablo IV' dungeon guide.
The Shadowed Plunge dungeon in Diablo IV is located in Vyeresz, which is a town in the Hawezar region. However, this location is also a Stronghold — which is currently overrun with Snake Cultists. To unlock the Shadowed Plunge dungeon, you'll first need to clear this Stronghold.
Article continues below advertisement
That's no small task, as it requires you to destroy three Serpent Eyes then battle Dianthus — a towering Nangari Longclaw with heaps of HP and an arsenal of deadly attacks. Your best bet is to show up with gear that's resistant to poison and plenty of upgraded weapons. You'll also want to stay on your toes, as most of Dianthus' attacks are easy to avoid but deal massive damage if they hit.
After slaying the beast, you can interact with the Wanderer's Shrine to turn Vyeresz into a safe location filled with vendors and other activities (including the Shadowed Plunge dungeon).
With Vyeresz saved, you can freely enter the Shadowed Plunge dungeon. As you'd expect, it's also filled with poison-based enemies — so the same gear that helped you complete the Stronghold will serve you well.
Article continues below advertisement
How to complete the Shadowed Plunge dungeon.
You'll need to complete three tasks to finish the Shadowed Plunge dungeon in Diablo IV. This includes freeing captives, defeating enemies, and obliterating installed constructs (known as Ward of Eyes). Doing this will require you to simply navigate to every corner of the dungeon, interacting with any captives or constructs you encounter and slaying any enemies that get in your way.
Article continues below advertisement
Thankfully, there's no dungeon boss. That means you're done with the dungeon as soon as the captives are freed and the Ward of Eyes are all destroyed. Completing the Shadowed Plunge dungeon will reward you with the Offensive Aspect of Branching Volleys, which can be used by Rogues. The Aspect alters the effect of Barrage, giving it a small chance to split into two arrows when they ricochet.
This dungeon is long and tedious, and once you've unlocked the Aspect, you probably don't want to farm it for resources or experience points. Instead, consider one of the many other dungeons around Hawezar — all of which offer great rewards and are worth checking out at least once. Dungeons are a great distraction from the main quest, and completing them will often give you rare loot that can help you track down and defeat Lilith.