Who Hacked Shane Dawson? YouTuber's Twitter Flooded With Offensive Tweets
Shane Dawson's Twitter was hacked — see who is taking credit for flooding the YouTuber's page with racists and offensive tweets.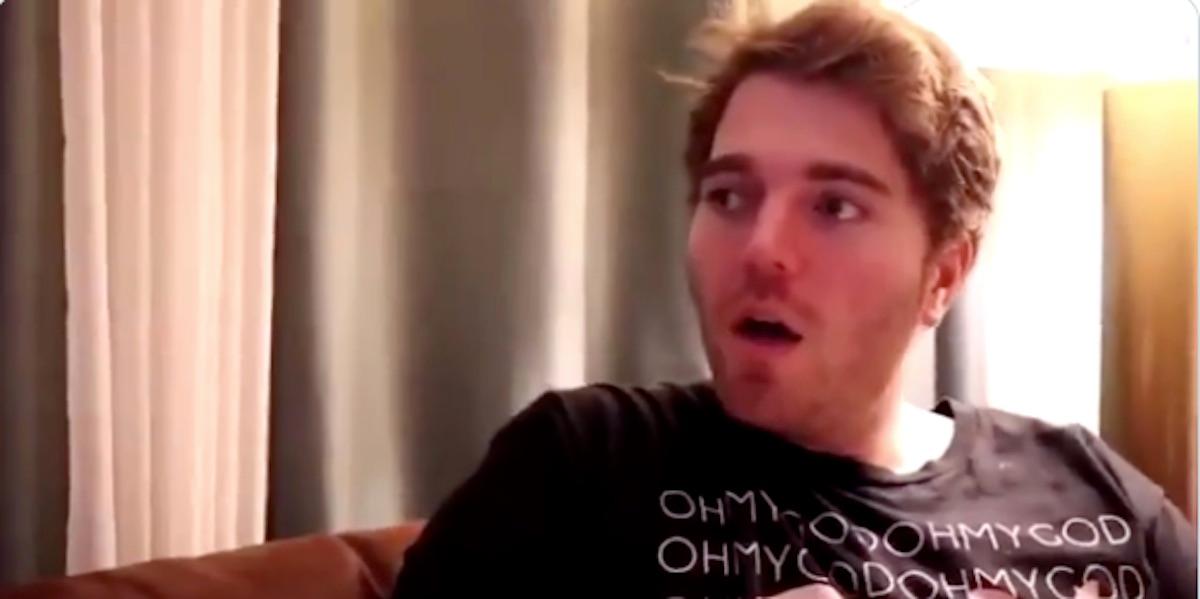 Will this be the topic of Shane Dawson's next docu-series? The YouTuber's popular Twitter page — which boasts over 8 million followers — was hacked by hate groups who tweeted and retweeted some pretty disturbing tweets.
Article continues below advertisement
"Nazi Germany Did Nothing Wrong and That's On God," read one of the offensive tweets. Another tweet alleged that Shane had "intel on Jake Paul raping underage girls." (Those are just the tweets we feel comfortable quoting, FYI).
The tweets — many of which alluded to Shane's 2015 vulgar interview about his cat — have since been deleted but fans of the social media influencer called out the hackers and posted screenshots of the hacked Twitter activity.
"Whoever hacked Shane Dawson is a piece of s--t," one follower commented. Another jokingly added, "The person who hacked Shane Dawson's Twitter could have hacked @/thereald*n*ldtr*mp and do us all a favor by deleting it."
Article continues below advertisement
So, who hacked Shane Dawson? 
While the exact hacker is unknown — and will likely remain anonymous — it is clear that he is a fan of hate accounts such as The Grinch, neaf, and Chuckling Squad.
Article continues below advertisement
However, in a series of tweets, the hacker claimed to be Colton Jurisic, who is a known member of "The Community," which was linked to the online identity theft to steal cryptocurrency in May 2019, according to Heavy. Again, it has not been confirmed.
In typical social media style, Shane's fans were able to make light of the situation. Many predict this could be the perfect topic for his infamous docu-series on YouTube while others expected the online personality to shrug it off.
"Shane Dawson starting a 10-part series on him getting hacked," one fan tweeted shortly after before another chimed in, "Watch, I bet #ShaneDawson will make a new doc about the person who hacked him and give them a redemption arc that completely overlooks and dismisses any past abhorrent behavior."
Article continues below advertisement
Article continues below advertisement
Others pointed out the irony in Shane getting hacked by racists. 
If you follow Shane, you know he's had a slightly controversial past. Over the course of his 10-year career on YouTube, Shane has made more than one offensive video. In 2014, he was accused of being racist after videos of him doing blackface, like his Wendy Williams impersonation, went viral for obvious reasons.
Article continues below advertisement
In 2018, he was also forced to apologize after a 2013 interview resurfaced where he made a joke about pedophilia. "I want to apologize first," he tweeted. "I am sorry that I used to make really s---ty f--king jokes... Back in the day… I loved the feeling of making somebody shocked and laugh because they couldn't believe what was coming out of my mouth."
Article continues below advertisement
As expected, those who are not Team Shane made sure to remind him of the irony. "Shane Dawson getting hacked by a racist like Shane isn't one himself this is so amazing," one person commented on the situation while someone else added, "Shane Dawson being hacked is reparations."
A third chimed in, "Me trying to hold in my laugh when Shane Dawson got hacked."
Luckily, the hackers have seemed to move on to locating their next target.