The Sharpe Family Singers Are Ones to Watch on 'AGT'
The Sharpe Family Singers blew us away on 'AGT,' but they actually had fame on social media long before they were on 'America's Got Talent.'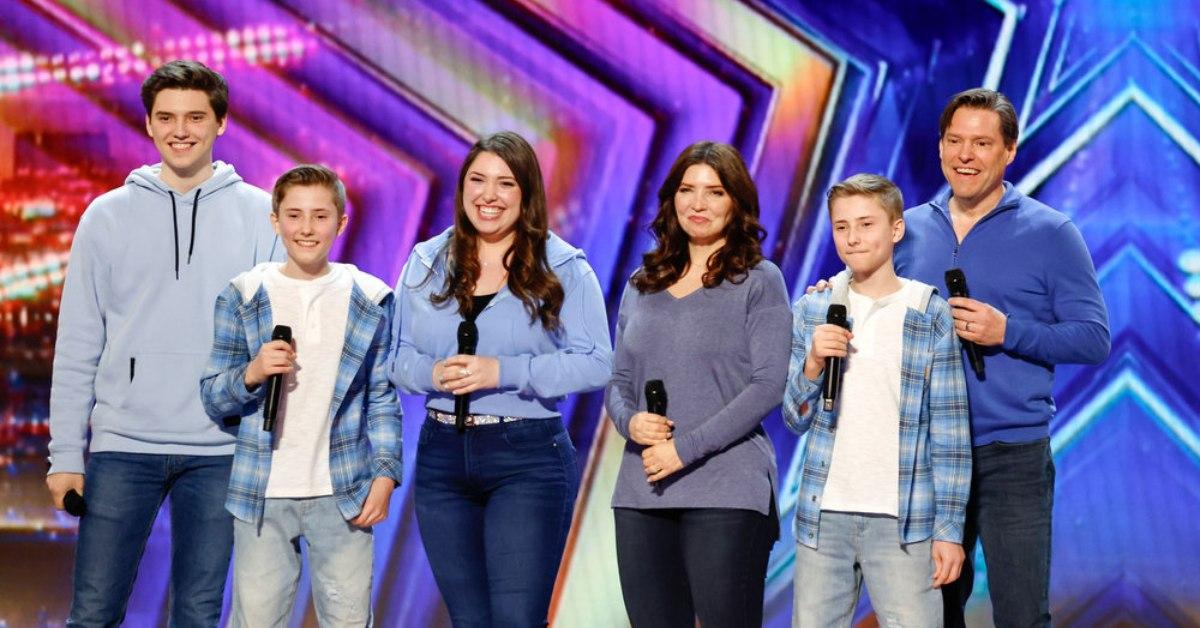 We are suckers for singing competition shows. Always have been, and always will be. It doesn't matter if it's American Idol, The Voice, or America's Got Talent, if you air it, we will watch. (If you got that very loose Field of Dreams reference then we should be best friends but we digress).
Article continues below advertisement
AGT is currently deep in their audition episodes and there is one act, or rather one family, that stands out above the rest: The Sharpe Family Singers.
Who are they? Don't you worry your pretty little head, we got you.
Who are The Sharpe Family Singers from 'AGT'?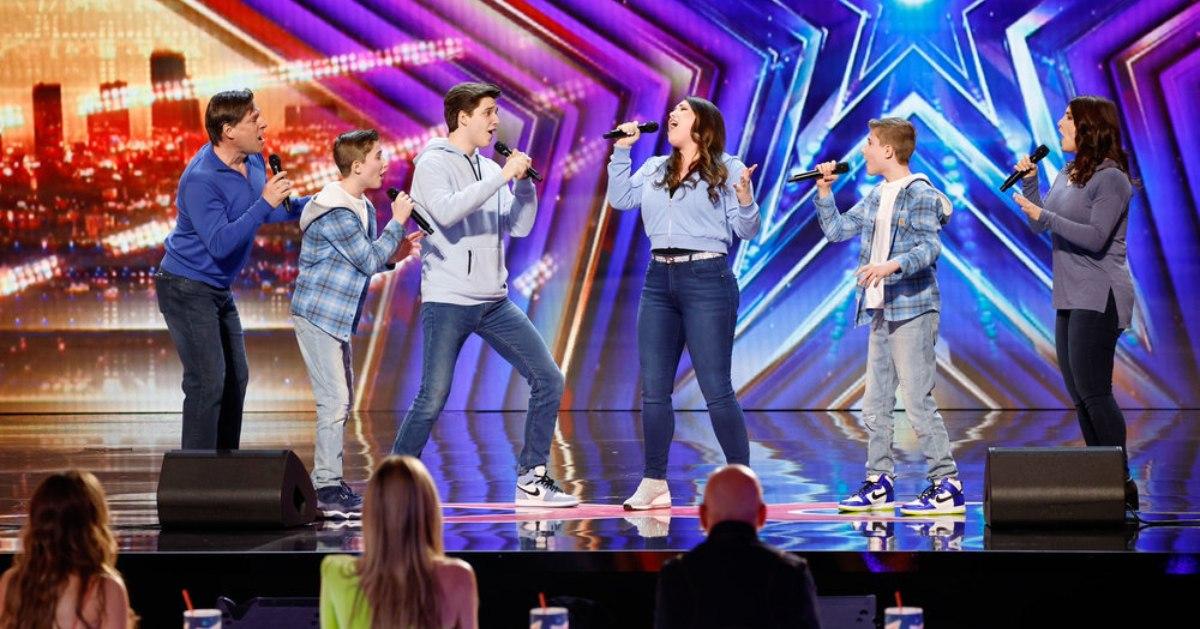 Can anyone say Von Trapps who? The Sharpe Family Singers are a singing family hailing from New Jersey. The family consists of Mom and Dad, Barbra and Ron, as well as the oldest and only daughter, Samantha, the oldest son, Logan, as well as the twin boys Aidan and Connor.
Article continues below advertisement
Barbra and Ron actually met while performing in Les Miserables on Broadway! Barbra played Cosette and Ron played Marius. The pair fell in love and got married, both on and off stage, and started a family of their own! And lucky for them, all their kids sing too!
The Sharpe Family Singers performed 'How Far I'll Go' for their AGT audition and absolutely crushed it. During their interview at the top of the clip, judge Sophia Vergara asked if they made a, "Living out of this," to which Samantha replied, "We're trying," but from where we're standing, it actually looks like they are succeeding.
Article continues below advertisement
That's because the family has a huge, and we mean HUGE following on social media. At the time of writing this piece, they have 355K followers on Instagram, 1.65 million subscribers on YouTube with total views of 1.1 billion and counting, and 8.6 million followers on TikTok.
Basically, it's safe to say that with brand deals and ad revenue that those numbers bring in. Safe to say, financially they are doing just fine.
The singing #content that they put out is also very high quality. They have full-production music videos for almost all of their covers. This "You Will Be Found" cover is giving drama and we are here for it.
Article continues below advertisement
They also were able to capitalize on the singing trends on TikTok to help them to gain millions of followers on the platform. For example, they took the "Getting ripped tonight" trend and added a singing section of "The hills are alive" from the Sound of Music perfectly adding their specific niche to the trend.
AGT also isn't the first time that The Sharpe Family Singers have been in a singing competition. The family appeared on American Idol when Samantha auditioned. Samantha got eliminated during Hollywood rounds sadly, but something tells me this time things will be different.
Make sure to catch new episodes of AGT every Tuesday at 8 p.m. ET on NBC.