New Mom Shawn Johnson Has No Plans to Take Her Daughter off Social Media (EXCLUSIVE)
Shawn Johnson talks child-proofing her house for daughter Drew, partnering with Duracell, and dealing with mom-shaming on social media.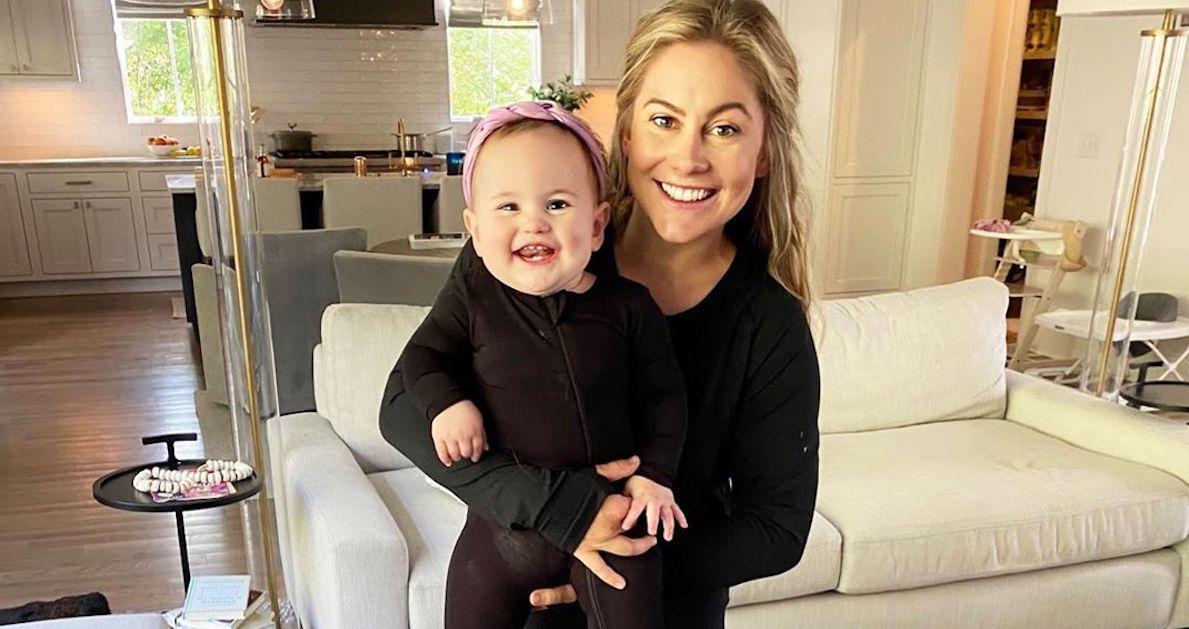 Former Olympic gymnast Shawn Johnson is the proud new mom of an almost-one-year-old and while the gold medalist is used to performing under pressure, motherhood brings a whole new set of challenges.
Article continues below advertisement
This is why, Shawn, along with her husband Andrew East, partnered with Duracell to launch their new lithium coin battery, which is designed to give off a bitter taste to help deter accidental ingestion.
In an exclusive interview with Distractify, Shawn opened up about the importance of child-proofing, her own close calls with daughter Drew, and how she handles the pressure of social media (and the mommy-shamers that come along).
Shawn Johnson admitted she was naive when it came to child-proofing.
Just like most new moms, Shawn thought child-proofing entailed covering up a few outlets and picking things off the floor. However, after having a few close calls with Drew, she realized the importance of being two steps ahead of her daughter.
Article continues below advertisement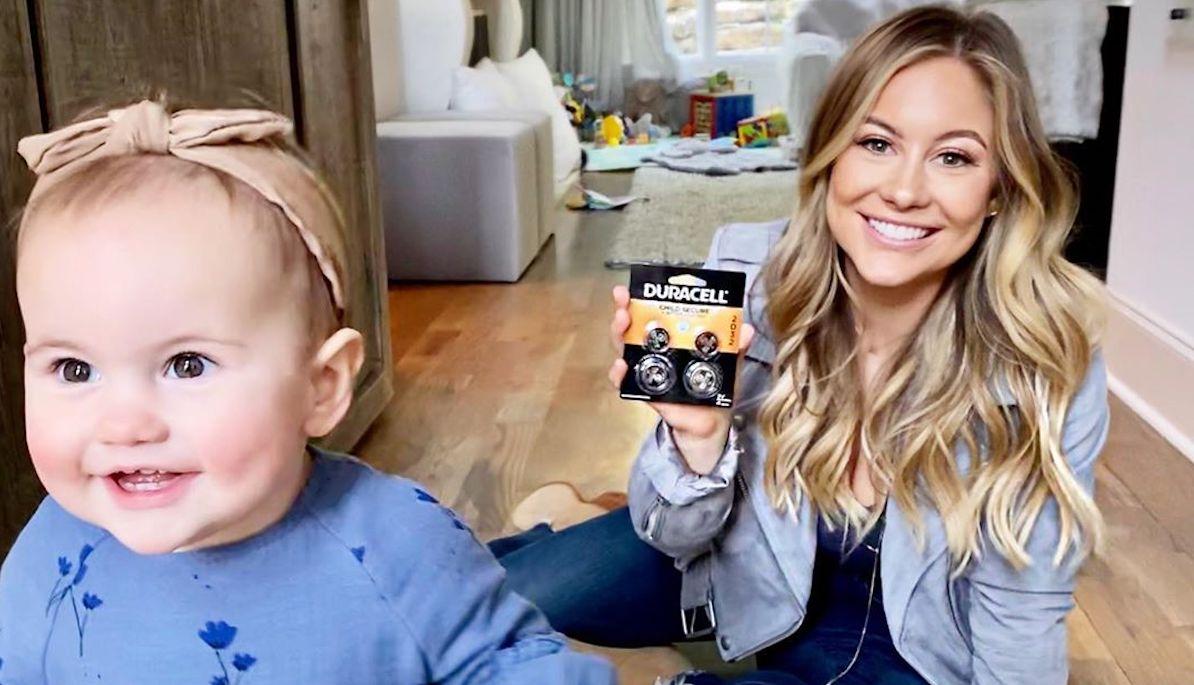 "The other day I was shutting the refrigerator door and didn't notice that she was on the other side and tried to stick her fingers in the hinge part of the refrigerator and I almost took her hand off," she told Distractify. "It's little things every single day where you have scares that make you realize that the more education you can give a parent, like this Duracell campaign... it just prepares you so much more for your baby."
Article continues below advertisement
And child-proofing while quarantining is even more important.
"During quarantine when you are watching your kid for a long time or without a break, things get magnified, exhaustion sets in, and with the monotony, you let down your guard," Shawn explained. "We are always constantly trying to be creative with activities and going on walks to keep her busy and stimulated and not wandering the house looking for the next dangerous thing."
Just don't expect Shawn to take her daughter off social media.
Along with child-proofing, technology is another aspect of parenting that is underestimated, and that includes social media. And while Shawn has her fair share of mommy-shamers on Instagram and beyond, she has no plans to hide her daughter from the world.
Article continues below advertisement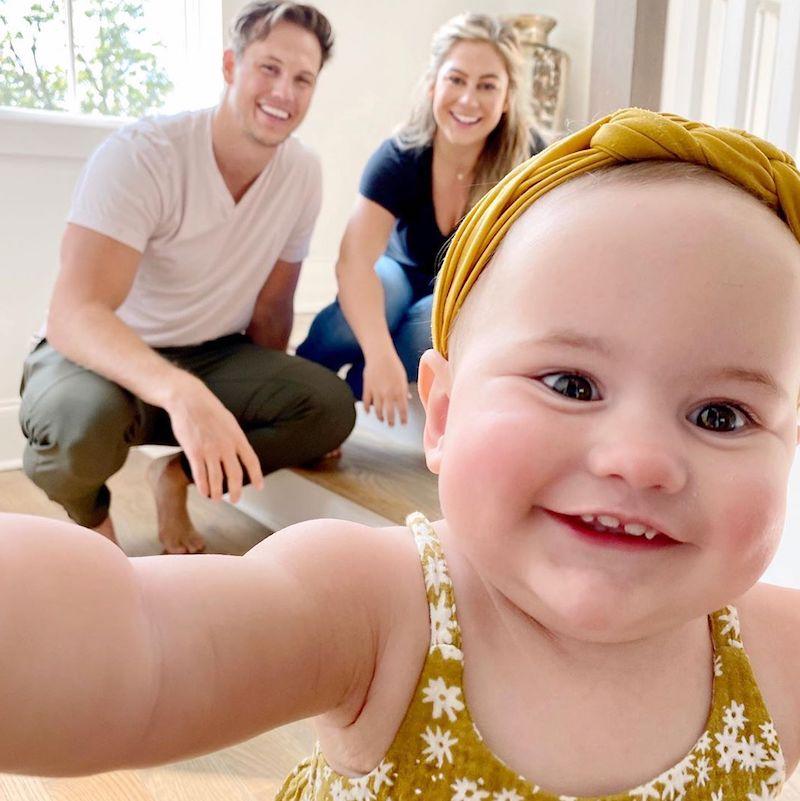 "Every day Andrew and I will have some sort of talk of 'Well, should we be putting her or should we cover up her face? Should she have her own account?' Ridiculous conversations that we never thought we would ever be having," she shared with a laugh. "But at the end of the day, we just keep saying, she's going to have an account at some point, it's just what this generation does, we might as well teach her from day one how to handle it and how to grow up in a world of social media and be a responsible user of it."
Article continues below advertisement
She continued, "If Andrew and I can teach Drew from day one how to handle it and how to have thick skin and how to be kind, even to the haters and the shamers, and how to spread positivity, I think it's the best thing we can do for our family."
So, how does Shawn keep her internal battery going to keep up with her daughter?
One look at Shawn's Instagram page, and you can see that she is full of energy and always keeping busy with Drew. However, just like most new moms, Shawn makes the extra effort to be 100 percent present for her daughter, even when she is running on empty.
Article continues below advertisement
"It sounds cheesy to say she gives me energy but I feel like my priority every single day is her," she added. "Even when we get tired, I catch myself having those moments where we're done with work and I just want to sit on the couch and not play with toys or not run around the house but I look at her, and it's not fair to her. I owe her channeling a little more energy or drinking another coffee to be her partner in the craziness."