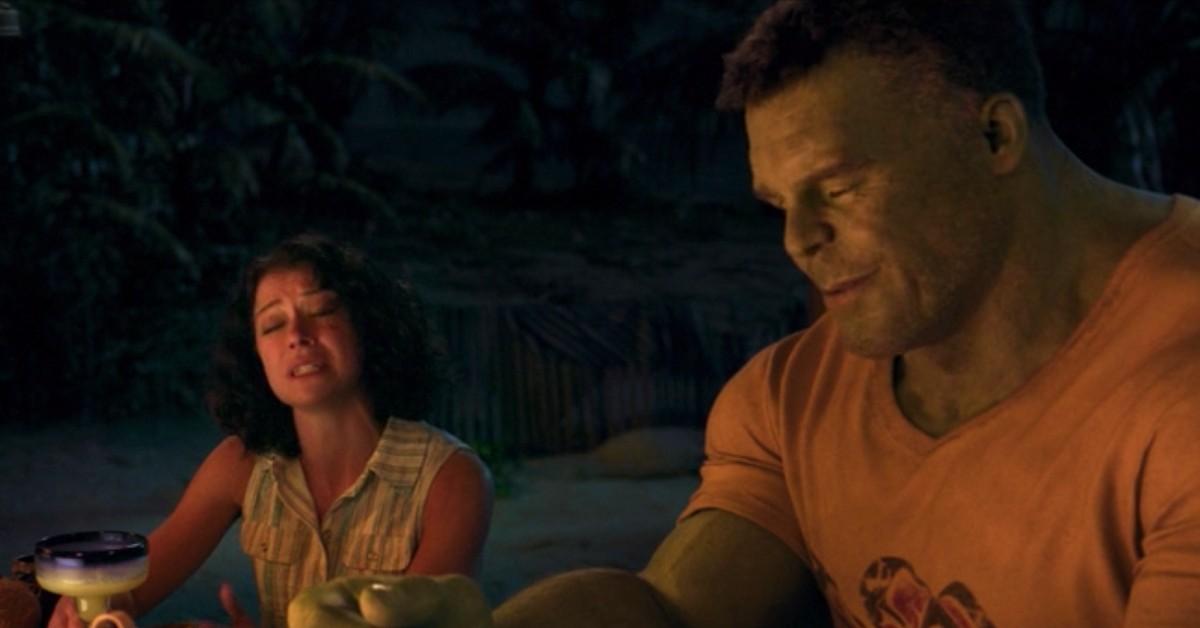 And the Winner for the Funniest MCU Post-Credits Scene Goes to 'She-Hulk' Episode 1
Spoiler alert: The following article contains spoilers for She-Hulk: Attorney at Law Episode 1 on Disney Plus.
Jen Walters (Tatiana Maslany) didn't care as much about out-Hulking her cousin Bruce (Mark Ruffalo) as she was with proving that her hot take was right — she couldn't fathom that Steve Rogers (Chris Evans) ever had the time to be intimate with anyone in between all of his avenging.
Bruce argued with Jen about this all the way through to the She-Hulk Episode 1 post-credits scene.
Article continues below advertisement
So was Steve a virgin all throughout the first three phases of the MCU? Not so fast! Turns out Jen pulled a fast one on Bruce and got him to confess that real truth about Cap's love life.
That's what you get for debating with an attorney!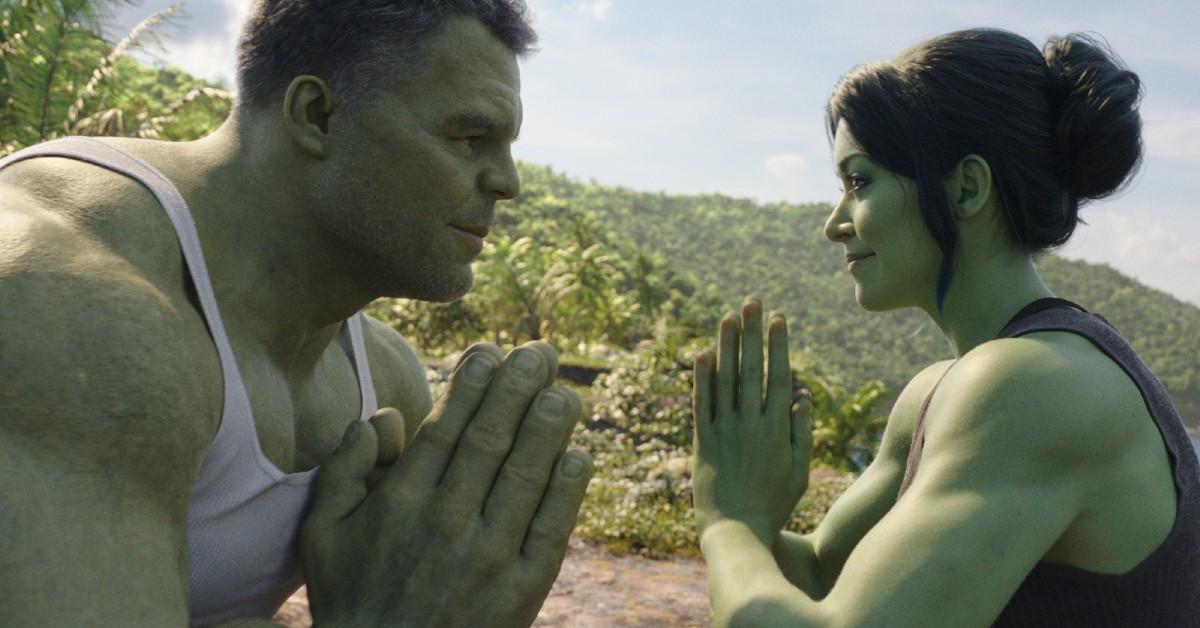 Article continues below advertisement
The 'She-Hulk' Episode 1 post-credits scene ended on a hilarious cliffhanger.
In what has to be the funniest MCU post-credits scene to date, Jen pretends to be drunk to lure Bruce into a false sense of security. She laments that such a handsome man, America's a-- (it looks like Ant-Man's nickname for Cap stuck from Endgame), never felt the intimate touch of a woman. "It's so sad," Jen cries, chugging her frozen margarita like it's an Evian water.
Bruce finally relents. "Steve Rogers is not a virgin."
He reveals that Steve actually lost his v-card to a mystery woman on a USO tour back in 1943. "Yes, I knew it." Jen replies, triumphant. Bruce genuinely bought into Jen's fake drunkenness.
Meanwhile, Jen loudly declares, "Captain America f---!" Needless to say, the post-credits scene cuts away before she can actually drop the first f-bomb in the MCU. However, the cutaway right as she's about to say it simply adds another layer of comedic timing to the post-credits scene.
Article continues below advertisement
Steve Rogers could not be reached for comment (because he is apparently on the moon), but Chris Evans's response certainly was hilarious.
Catch new hot-takes from Jen Walters, the titular heroine of She-Hulk: Attorney at Law, when new episodes drop every Thursday on Disney Plus.