Marvel Reportedly Wanted to Keep She-Hulk on the Smaller Size in Her Show
Why isn't She-Hulk isn't as big as the Hulk? 'She-Hulk: Attorney at Law' depicts the character as substantially smaller than her big, green cousin.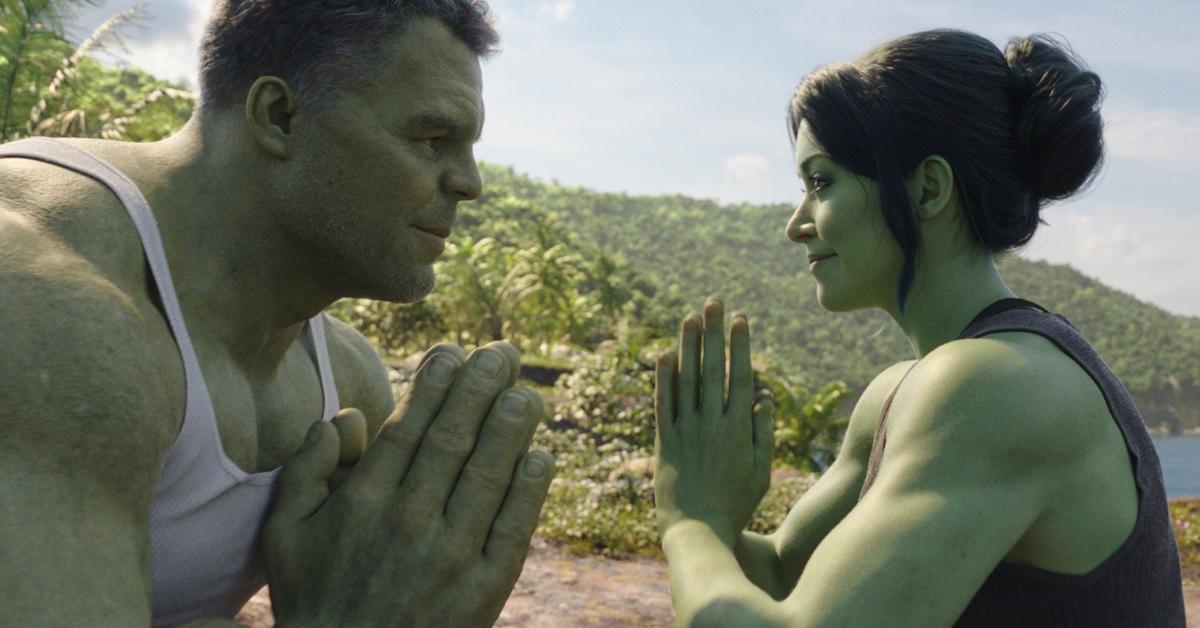 Since the beginning of 2022, Marvel Studios has been at the forefront of several controversies.
From fans claiming they have "Marvel fatigue" to the VFX community scolding the production company for overworking its employees and imposing near-impossible deadlines, many are ready to call it quits with the Marvel Cinematic Universe.
Article continues below advertisement
Enter the studio's latest project, She-Hulk: Attorney at Law.
The upcoming series has received a great deal of backlash, not only for its terrible CGI — many compared the titular female superhero to a live-action version of Fiona from Shrek — but also for She-Hulk's size. She's much smaller than her male counterpart in the Disney Plus original, and fans are rightfully enraged.
So, why isn't She-Hulk as big as the Hulk? Keep reading to find out.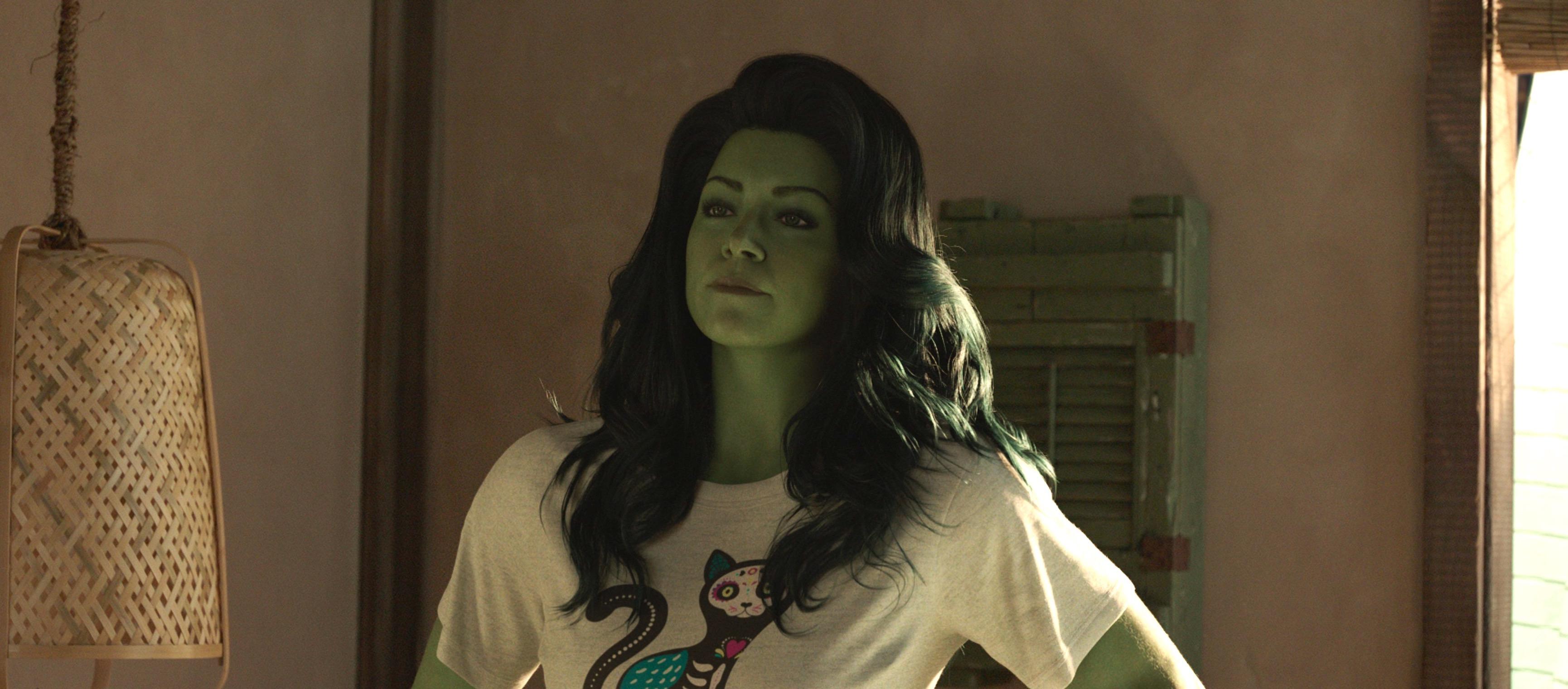 Article continues below advertisement
Why isn't She-Hulk as big as the Hulk?
When comparing She-Hulk to the Hulk, she isn't as big as him — why is that?
Well, it has to do with her level of exposure to gamma radiation. Unlike her cousin Bruce Banner, who gained his powers via a gamma explosion, Jennifer Walters accepted a blood transfusion from him and did not receive too heavy of a dose of gamma radiation. Therefore, She-Hulk's transformation is less severe and allows her to remain well-proportioned.
Because of this distinction, Marvel made She-Hulk look noticeably different from the Hulk. We all know that Bruce has a tough time controlling his Hulk. However, since Jennifer has less gamma exposure, she possesses more control over her Hulk form as well as her emotional intelligence.
Article continues below advertisement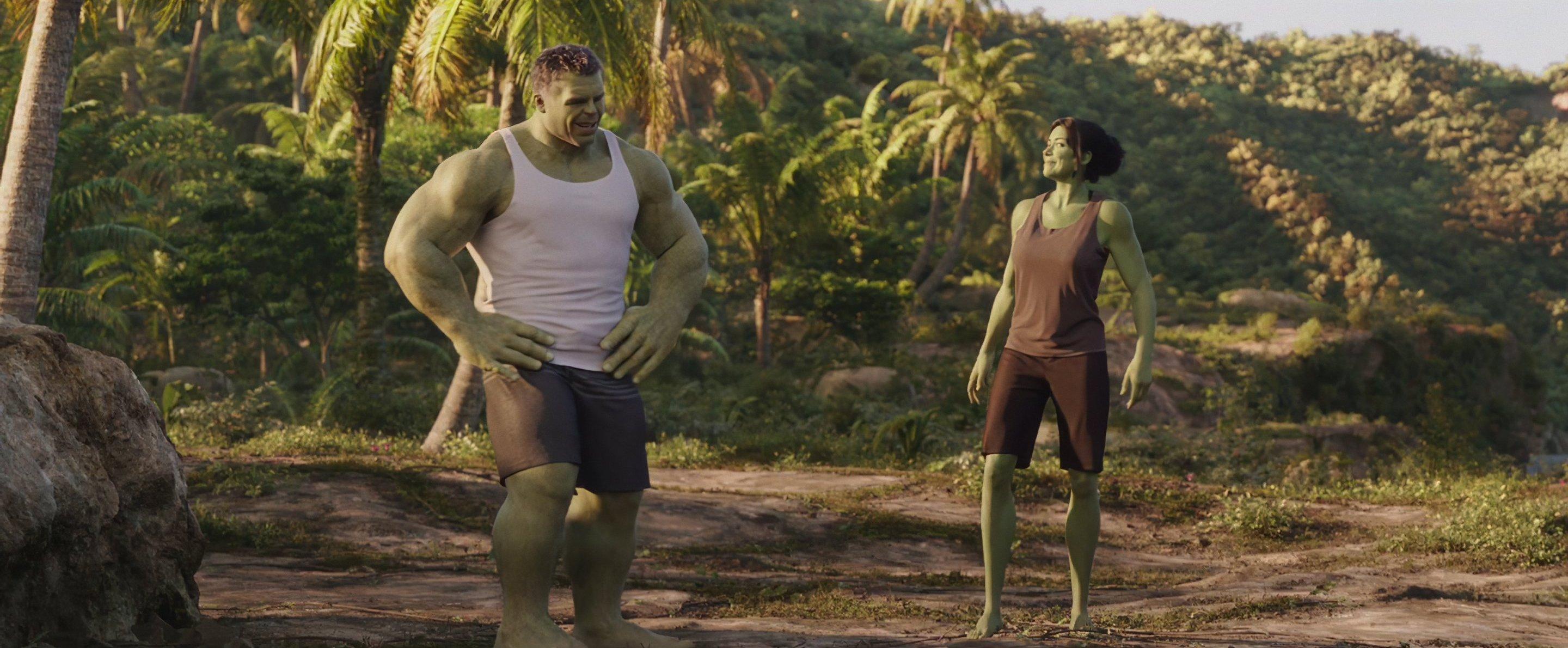 Additionally, a fan on Reddit chimed in on the conversation and referenced an explanation from Immortal Hulk regarding the difference between She-Hulk and the Hulk, noting that their upbringings affected their gamma mutate personas.
Article continues below advertisement
"Banner suppressed himself his whole life. He was scared of his long-repressed hatred and resentment, so his Hulk became the person he was always afraid he would become — a destructive monster fueled only by rage," the Redditor wrote.
As for Jennifer, the Redditor said she "was ignored her whole life. She didn't fear an inner darkness; she feared never being seen for all her accomplishments. So her Hulk became the person she always dreamed of being — strong, confident, beautiful, heroic."
"Banner became the person he held himself back from becoming, Walters became the person she was held back from becoming," the fan concluded. "Gamma mutates are 'metaphor people' — what they become is based on the host as much as the radiation."
Article continues below advertisement
There were rumors that Marvel wanted to keep She-Hulk on the smaller size.
Following the release of the official trailer for She-Hulk: Attorney at Law, a VFX artist named Sean Ruecroft took to Twitter and explained why the titular character wasn't as big as the Hulk.
"I was at a company that did VFX for this. Apparently, she was bigger early on, but the notes kept saying to 'make her smaller,'" Sean wrote in a since-deleted tweet. "We always roll our eyes, but at the end of the day, artists gotta follow orders."
Article continues below advertisement
On Aug. 3, director/executive producer Kat Coiro spoke with Entertainment Weekly and debunked the rumors.
"The Hulk is not human proportions. ... And it was really important for us that [She-Hulk] still operated on a human scale," Kat told the outlet. "It was never about, 'Make her smaller,' it was about, 'How can she fit into the world and work in an office and go to a restaurant and walk down the street and still draw attention but still be within the realm of being a human?'"
Kat added that in preparation, she and her team studied "musculature" and "women athletes who were incredibly strong."
"We really leaned towards Olympians rather than bodybuilders," Kat confessed to Entertainment Weekly. "That's where a lot of our body references came from, very strong Olympic athletes."
Article continues below advertisement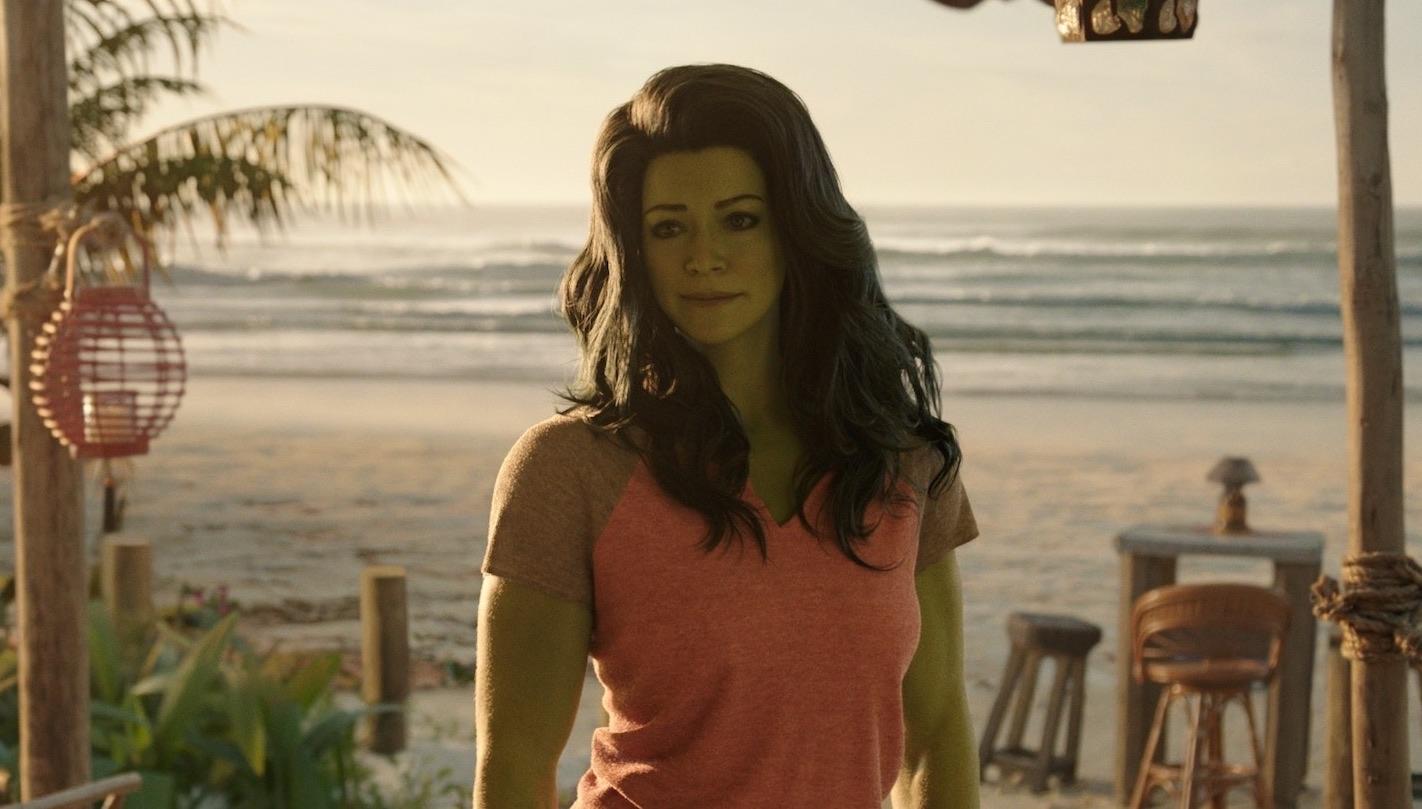 She concluded that although She-Hulk doesn't have the physique of a bodybuilder, "she absolutely has a very strong physique that can justify the actions that she does in the show. I think people expected a bodybuilder and for her to have these big, massive muscles but she looks more like Olympians."
She-Hulk: Attorney at Law premieres Thursday, Aug. 18 on Disney Plus.