Shia LaBeouf Says He and Mia Goth Are "Journeying Toward a Healthy Family"
Shia LaBeouf and Mia Goth might be married (and parents!) now, but their relationship timeline has its ups and downs. Here's a look at their relationship.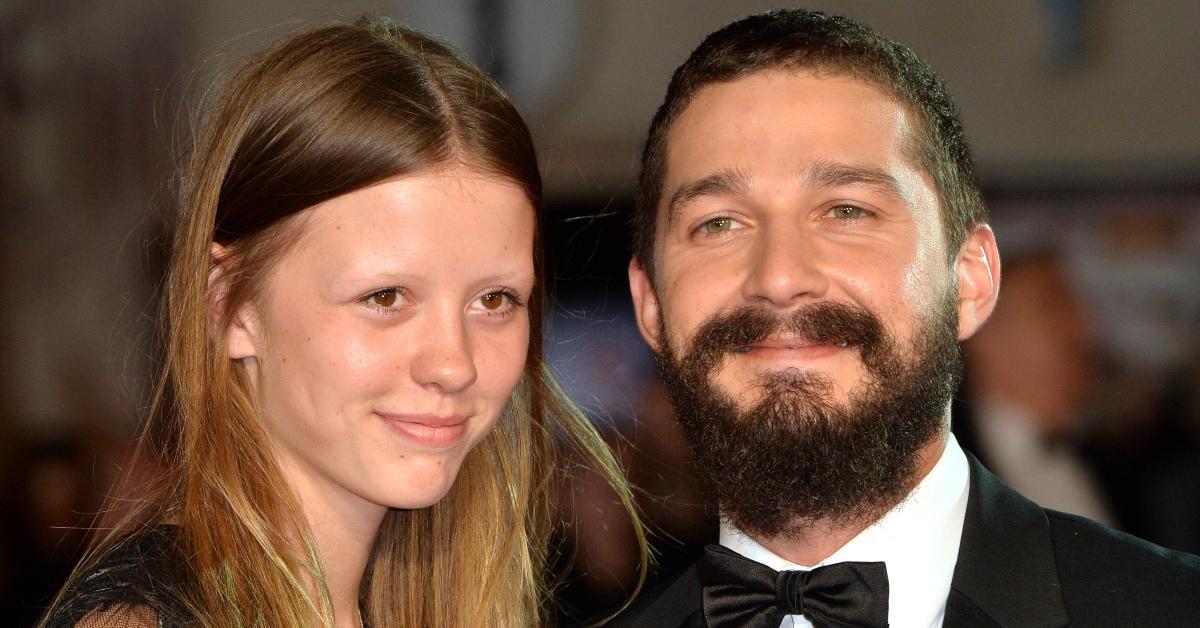 Actors Shia LaBeouf and Mia Goth have kept their relationship (mostly) out of the public eye — until now. Shia has recently opened up to several sources, including pal Jon Bernthal's podcast Real Ones, about his personal life.
Article continues below advertisement
Although Shia and Mia are married and in a strong relationship now, what is their relationship timeline? Here's what you need to know.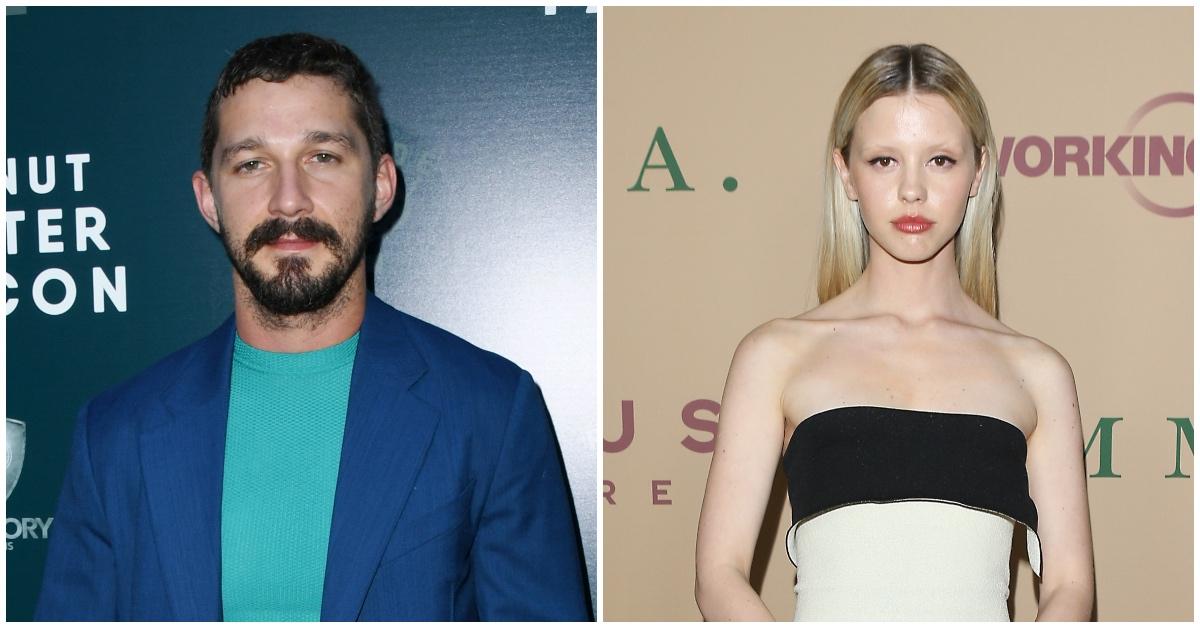 Article continues below advertisement
Shia LaBeouf and Mia Goth met in 2012.
Like many celebrity relationships, Shia and Mia met on set. The duo co-starred in the 2013 film Nymphomaniac Vol. II, directed by Lars Von Trier. Previously, Shia told GQ in 2008 that he's "been in love with every woman [he's] ever worked with." True to his word, Shia has been in notable relationships with former co-stars Megan Fox and Isabel Lucas.
Mia later starred in a music video Shia directed in 2014, but their relationship reportedly remained on and off until 2016.
The pair became engaged in 2016.
The under-the-radar couple was announced to be engaged in 2016 when Us Weekly confirmed their engagement after Mia had been photographed wearing a large diamond ring.
Several months later, Shia announced their Las Vegas marriage on The Ellen DeGeneres Show.
Article continues below advertisement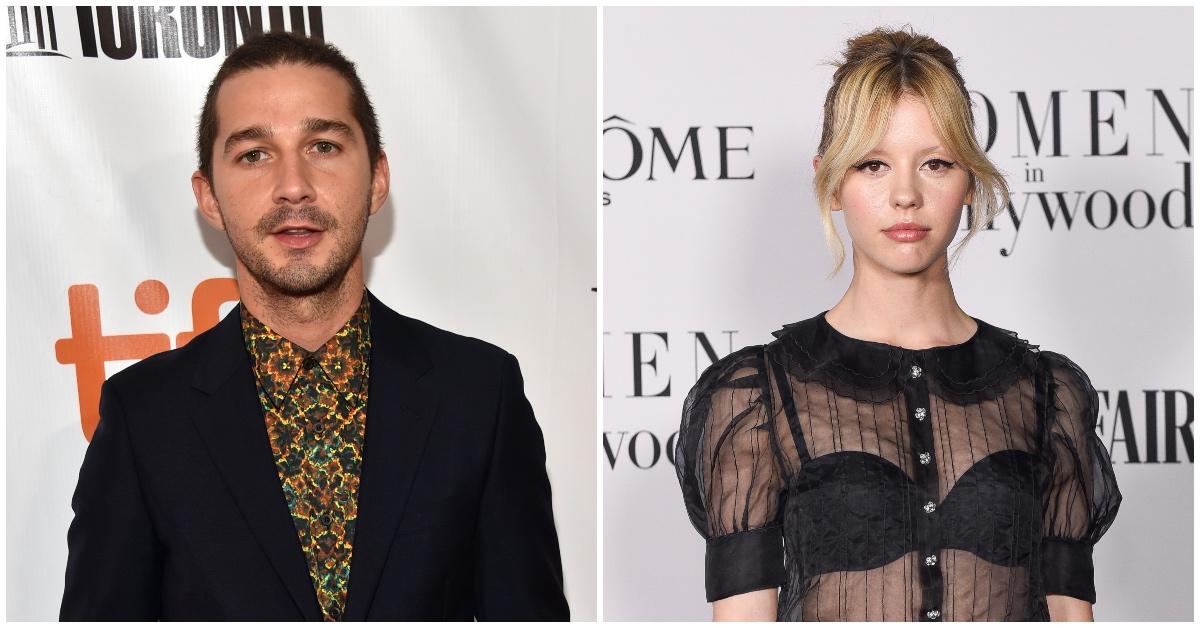 He said, "The plan was for it to be a private deal. Part of the package, the King Tut package, you get a livestream for free – [it's] part of the deal. And I said, 'Ya know, we don't really need that as a matter of fact. We'll just take our private tape. We got our moms there,' and they said 'no problem.'"
Article continues below advertisement
However, he added, shortly after the pair were married, Shia felt like the press already knew.
"We get back home and it's like, 'Whoa, hey listen, something changed!' I [called the church] up and they said somebody pressed the wrong button that sends the video to TMZ. I said, 'I understood.' I checked with my girl and she said, 'Hey, what are you gonna do?' And ya know, it's love. We're proud of it. It was love. [Our] dads couldn't be there so it was kind of nice to have them there watching in a way."
Article continues below advertisement
In 2018, Shia and Mia filed for divorce.
In September 2018, representatives for Shia and Mia confirmed that they had filed for divorce to People Magazine. A statement from Shia to the outlet reads, "Shia and Mia have filed for divorce. The separation is amicable and all details pertaining to the divorce proceedings will remain private."
News of Shia and Mia's divorce arrived after the Transformers actor was spotted out with FKA twigs in London. In 2020, twigs, who was born Tahliah Debrett Barnett, filed a lawsuit against Shia for emotional, physical, and sexual abuse.
Although Shia denied the allegations against him, the suit has not been resolved.
Article continues below advertisement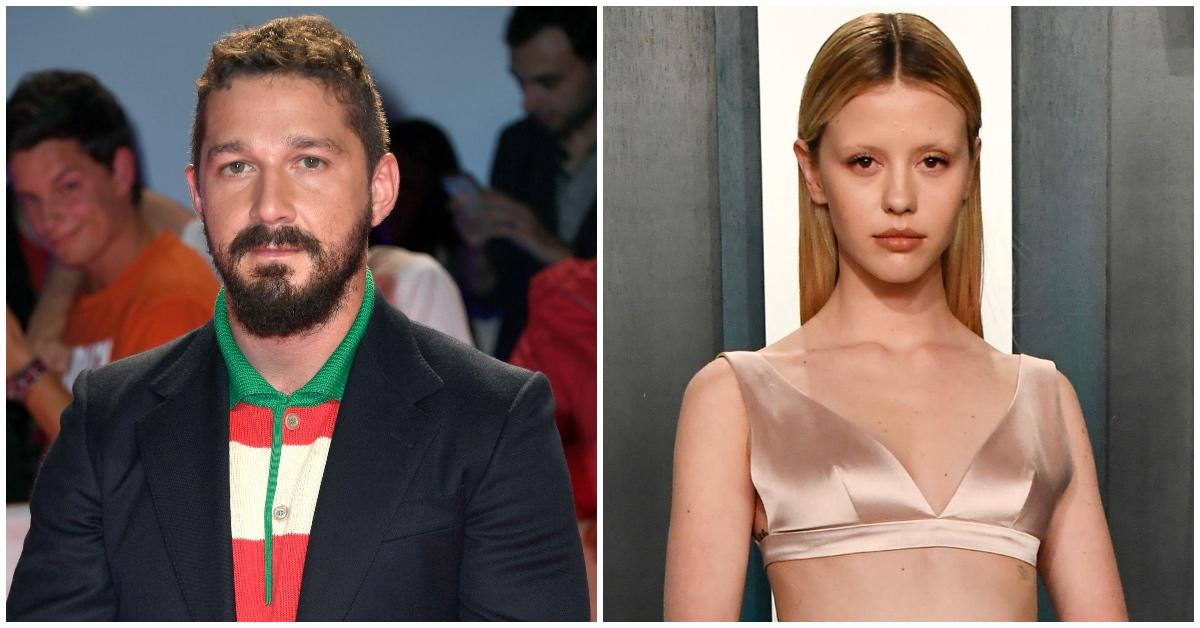 The couple reconciled in May 2020.
Rumors of reconciliation between Shia and Mia began to spread after Shia was photographed wearing a wedding band again in April 2020. Mia was also photographed wearing a diamond ring and a wedding band.
The pair played coy in the press about their relationship status but seemingly cemented their reunion in June 2021, when they were photographed spending the day at Disneyland together.
Article continues below advertisement
Shia and Mia's first child was born in 2022.
Although the duo has been very private about their relationship, Mia Goth's surprise pregnancy in February 2022 made headlines after she was photographed running errands. In August 2022, Shia wrote a letter to his former Don't Worry Darling director Olivia Wilde for Variety, in which he revealed that he and Mia share a daughter, Isabel.
"I have a little girl, Isabel; she is five months old and just beginning to develop the last half of her laugh; it's AMAZING. Mia, my wife & I have found each other again & are journeying toward a healthy family with love and mutual respect," he wrote.