Simon Cowell's Ex-Girlfriend Felt "A Sense of Betrayal" When He Fell in Love With Current Fiancée
Simon Cowell and Sinitta Malone have stayed friends following their breakup in the '80s. Here's where they stand today.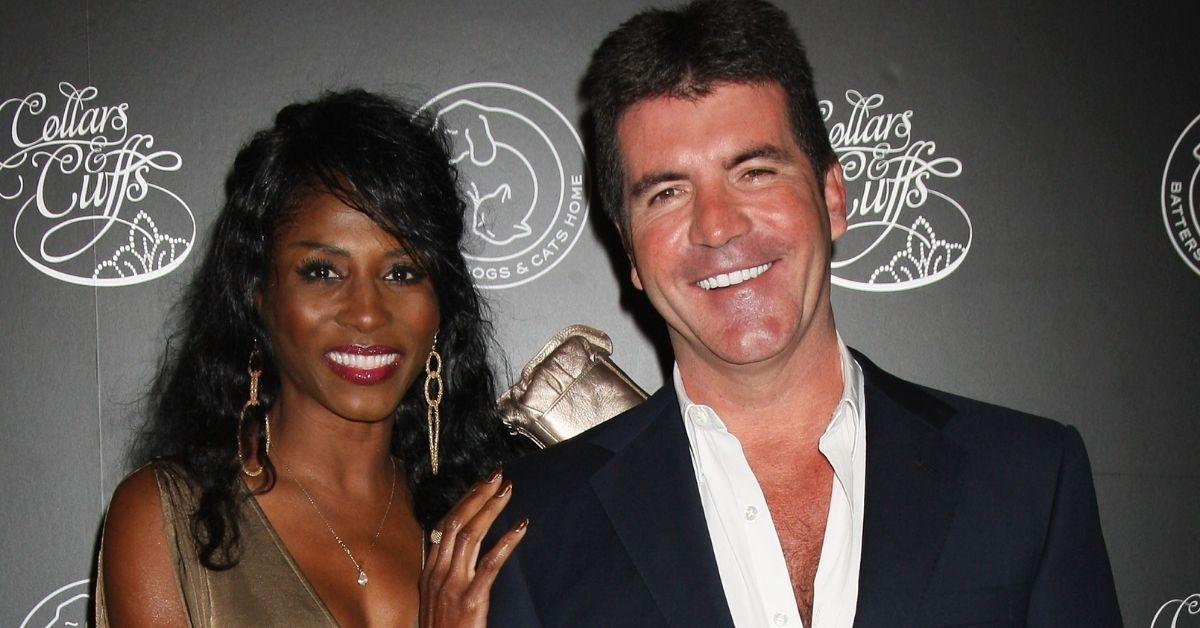 Soon there will be a Mrs. Cowell!
Simon Cowell is currently engaged to socialite Lauren Silverman, who he currently shares son Eric with. The couple have definitely had a dramatic relationship, beginning with their alleged extramarital affair towards the end of Lauren's marriage to Andrew Silverman. However, their love is still not as messy as Simon's on-and-off relationship with British singer ​​Sinitta Malone was.
Article continues below advertisement
We've got two words to sum that duo up: roller coaster. Keep scrolling for the tea!
Article continues below advertisement
Simon Cowell and Sinitta Malone met in the 1980s.
Simon and Sinitta first connected in the '80s, after he signed her at his record company. At the time, Sinitta was at the height of her music career.
The pair began dating; however, they kept their romance on the down-low. The exact timeline of their relationship is muddled as they often broke up and got back together again. Perhaps this was because they never stopped being friends despite entering new romantic relationships.
Article continues below advertisement
In 2013, fans finally got a peek inside of Simon and Sinitta's past relationship after news leaked that Sinitta had previously aborted Simon's baby. Sinitta took to Twitter to confirm that the story was true, but that various outlets had twisted the truth.
Article continues below advertisement
She sent out a barrage of consecutive tweets on the subject to clear the air. She explained that while the news was just breaking, the abortion had taken place in the '80s. She said she was informed at the time that she wouldn't be able to carry a child to full term due to health reasons. Simon was by her side and Sinitta did not keep the abortion a secret from him.
Furthermore, in a 2017 episode of First Dates seen below, Sinitta shared more details about her relationship with Simon.
"Simon was the first time I was actually in love with somebody. It was kind of on and off for years," she told comedian Richard Herring. "Some hot person would catch his eye and he'd disappear and I'd go nuts and break up with him. And then we'd get back together, and then he'd go off again with somebody else," she said, describing the nature of their relationship.
Article continues below advertisement
Sinitta also touched on the fact that she and Simon never saw eye to eye with one another over the topic of kids. She wanted kids, but he didn't. So when news broke in 2013 that Simon was expecting a baby with then-girlfriend Lauren Silverman (who is currently his fiancée), Sinitta was "stunned," as she told Hello! ."I was completely and utterly stunned. I was in such a daze, to the point where I wondered if I was dreaming it," she said.
Article continues below advertisement
"He sounded… odd, calm, strange, which threw me. I don't mind admitting all sorts of emotions were running around inside me. He was very concerned about how I would take it, which, on reflection, he didn't need to be. He didn't owe me that consideration," she told the outlet, adding that when she initially found out Simon and Lauren were falling in love she was "taken aback and did feel a sense of betrayal."
Are Simon Cowell and Sinitta still together?
No. Sinitta confirmed to New Magazine (via Mirror) that their romantic relationship ended in 2014 after he welcomed his first son with Lauren. "There was always an element of 'Well, it's never really over, but when Eric was born, that was it. I would never come between his family,'" she expressed.
Simon and Sinitta still remain friends to this day.