Simone Biles and Her Many Siblings Had a Complicated Childhood
Simone Biles had a complicated childhood, which included the relationships with her many siblings. So who are the gymnast's siblings?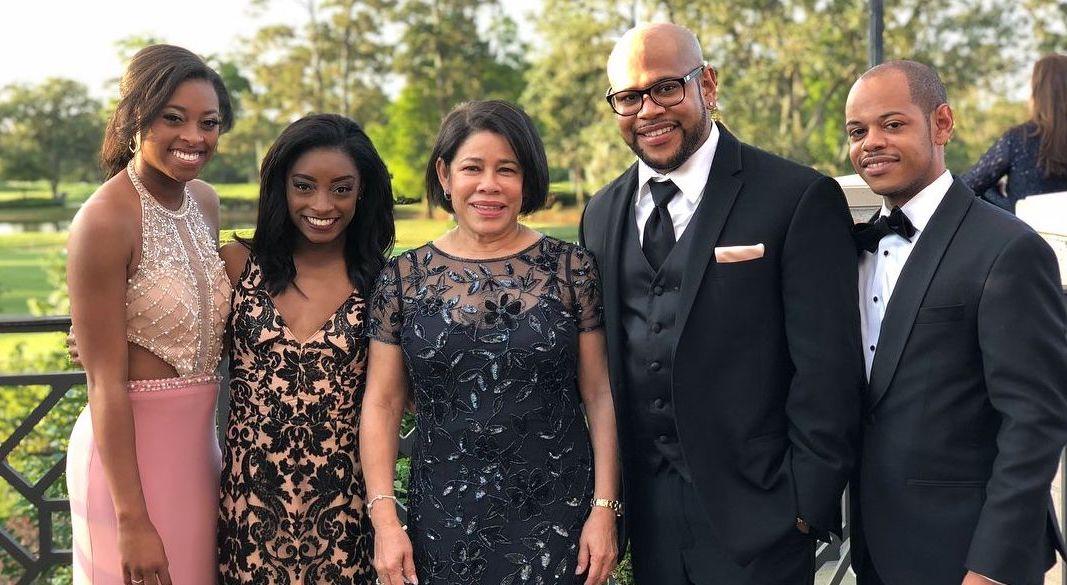 Nowadays, we can't think of the Olympics without thinking about Simone Biles. She is one of the best gymnasts to ever compete in the international games, and many of us can't stop watching her record-breaking routines. So of course, we can't help but wonder what her childhood was like. Did she grow up with siblings?
Article continues below advertisement
Simone Biles actually had a pretty complicated childhood. While she has three biological siblings, her adoptive father had a few children of his own before adopting Simone and her younger sister. Plus, Simone's siblings have been in the news a bit, too.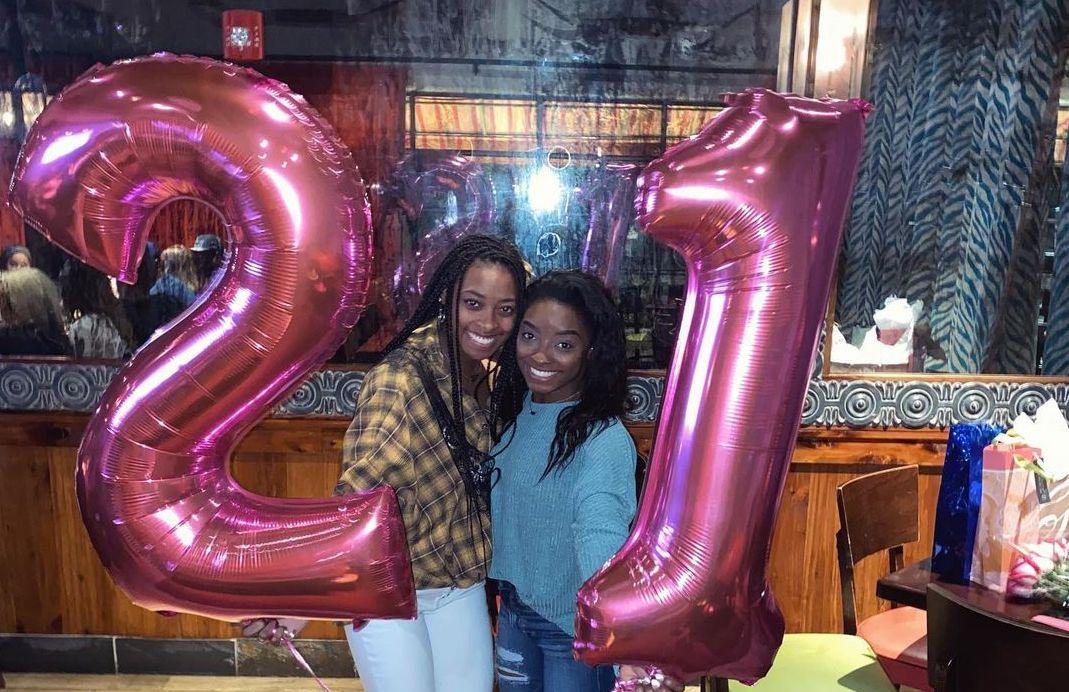 Article continues below advertisement
Simone Biles and her siblings spent some time in foster care as children.
When Simone and her siblings were growing up, Simone's mother, Shanon, struggled with drugs and alcohol. Simone's been very open about those challenging times – there were days when she and her siblings starved due to negligence. As a result, she and her siblings spent a lot of time in foster care when Simone was between the ages of 2 and 5.
Article continues below advertisement
Simone was the third of four children who were shuffled through the foster system, but eventually, Shanon's father (Simone's grandfather), Ron, decided to adopt them in Houston. However, Simone's two eldest siblings, Ashley and Tevin, wanted to go back to Ohio.
After some back and forth, Ashley and Tevin landed in Ohio with Ron's sister, while Simone, then 6, and her younger sister, Adria, stayed in Houston with Ron and his wife, Nellie. At the time, Ron and Nellie were also living with their teenage sons Ron Jr. and Adam, who are like siblings to Simone.
Simone Biles is closest with her younger sister, Adria.
Because Simone and Adria grew up together and are only two years apart in age, she is definitely the closest to Simone of their siblings. Adria followed in Simone's footsteps and also competed in gymnastics at a level nine out of 10.
Adria traveled along with Ron and Nellie to support Simone in the 2016 Olympics in Rio, and apparently, she looked so much like Simone that people would mistake Adria for the gold medalist!
Article continues below advertisement
"Even in Brazil, people came up to me everyday thinking I was her," Adria explained to ESPN. "They'd ask for autographs and take pictures ... finally I decided it was easier to just let them take a picture." We love a classic sibling mix-up. And while Adria had her own gymnastics semi-career, she's now focusing on becoming a dental hygienist, and seems excited about doing what she loves.
Article continues below advertisement
One of Simone Biles' siblings was convicted for murder.
While Simone and Adria are super close, Simone still has relationships with her other siblings, Ashley and Tevin. In 2019, Tevin was convicted for murder in connection with a New Year's Eve shooting.
At the time, Simone shared on Twitter, "My heart aches for everyone involved, especially the victims and their families… I ask everyone to please respect my family's privacy as we deal with our pain."
Article continues below advertisement
In June 2021, the army soldier was acquitted of all charges.
The judge upheld the motion to dismiss Tevin, stating that the evidence against him was "insufficient to sustain a conviction." The news made headlines because of his relationship with Simone, but also because when the judge dismissed the case, one of the victims' mothers charged Tevin in the courtroom.
Now that that's out of the way, Simone is on her way to more gold medals and we can't wait to see what she does.