Sinéad O'Connor's Religion Changed Throughout Her Life
What was late singer Sinéad O'Connor's religion at the time of her death? Her religious views changed throughout her life. Here's what we know.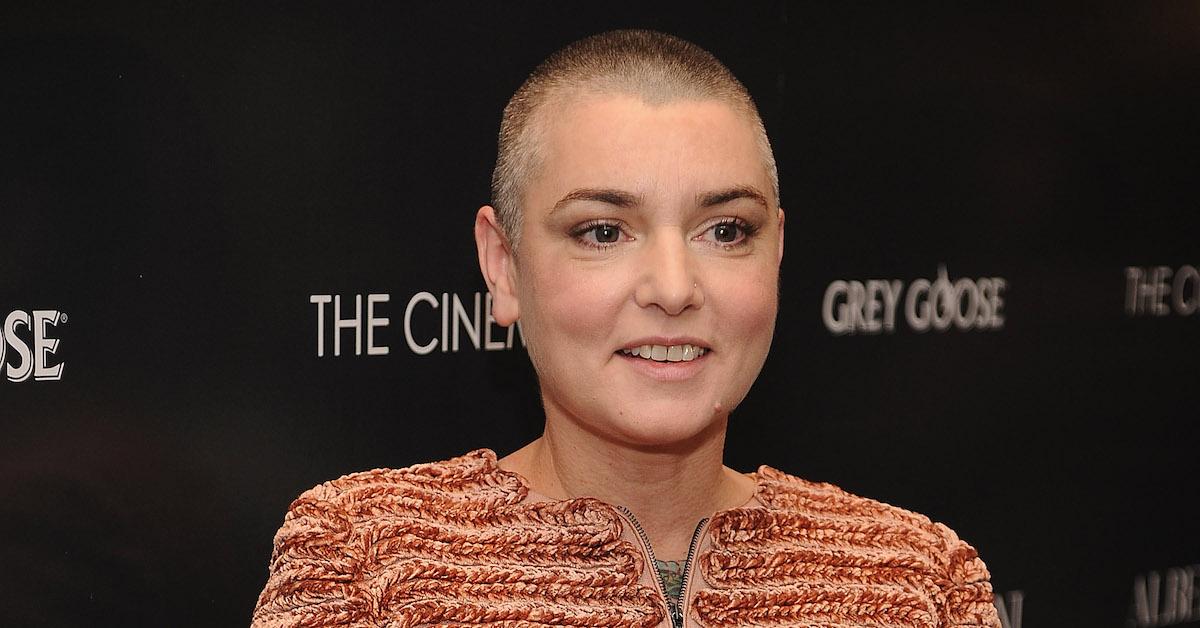 The Gist:
Sinéad O'Connor was born into a Catholic family in Ireland.
She became a vocal critic of the Catholic Church, most famously when she tore up a photo of Pope John Paul II on Saturday Night Live in 1992.
In 2018, O'Connor converted to Islam, saying that she had found "the truth" in the religion.
As fans mourn Sinéad O'Connor, who tragically died at the age of 56 on July 26, 2023, they also have a lot of questions about her life, including what her religion was.
Article continues below advertisement
The Irish singer was born Catholic, but much like she criticized many other institutions, Sinéad openly took issue with the religion, most famously during her 1992 appearance on Saturday Night Live, during which she ripped up a photo of Pope John Paul II.
Later, the crooner would become a Catholic ordained priest — and then leave that faith behind completely. Read for all the details on Sinéad's religious history.
What was Sinéad O'Connor's religion at the time of her death?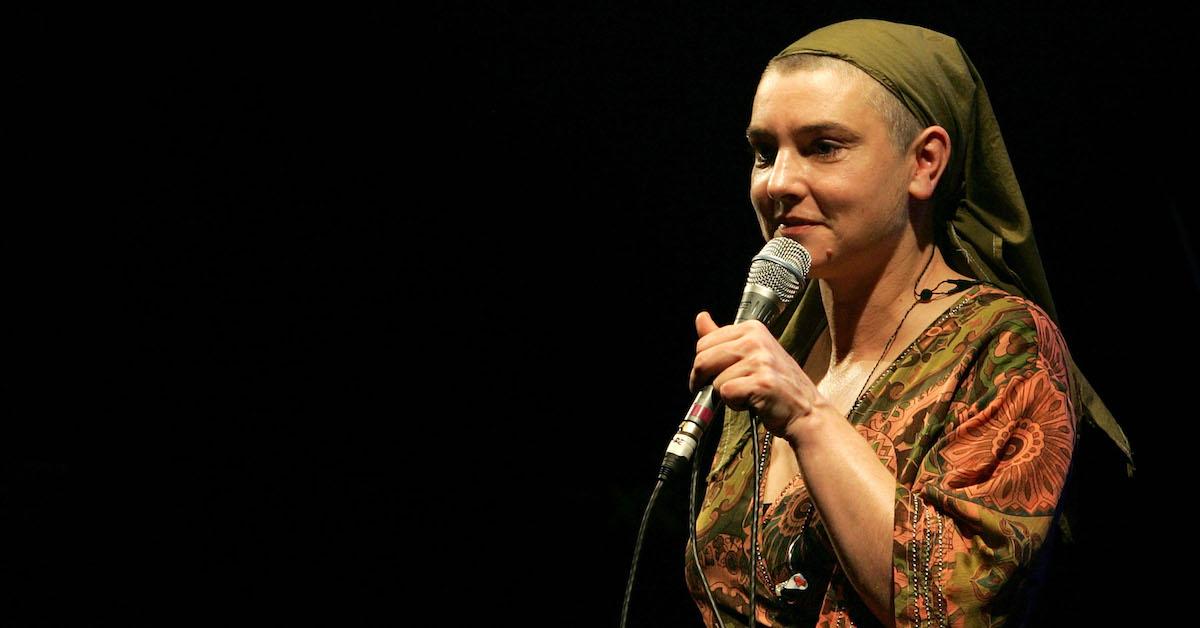 Per Insider, Sinéad, who rose to international stardom following her stunt with the pope's photo, spent time in a Catholic reform center in her youth after getting into trouble shoplifting.
Article continues below advertisement
She seemed to have a love-hate relationship with the Catholic faith. She turned to a French sect of the religion to ordain her as a priest — although the title wasn't recognized by the traditional establishment, since women aren't allowed to be priests.
After being ordained, Sinéad defended ripping up the photo of the pope and also apologized for it, telling The New York Times, "I'm not sorry I did it. It was brilliant. But it was very traumatizing. It was open season on treating me like a crazy b---h."
Article continues below advertisement
But she also said about the incident, "I'm sorry I did that, it was a disrespectful thing to do. I have never even met the Pope. I am sure he is a lovely man. It was more an expression of frustration."
Although she also told the BBC that Jesus appeared to her in a vision as a child, and said, "I love Jesus," the late star converted — or as she put it, "reverted" — to the Islam faith before her death, and therefore, died as a Muslim.
Article continues below advertisement
Sinéad O'Connor changed her name after converting to Islam.
In 2018, years after telling the world to "fight the real enemy" on national TV, Sinéad converted to Islam, explaining at the time on social media that the process was "the natural conclusion of any intelligent theologian's journey."
She added in the now-deleted post, "All scripture study leads to Islam. Which makes all other scriptures redundant."
The singer, who previously released an album entitled "Theology," also changed her name to Shuhada Sadaqat.
Religion was clearly a huge part of Sinéad's life. She invoked God when announcing the tragic passing of her 17-year-old son Shane in 2022.
"My beautiful son, Nevi'im Nesta Ali Shane O'Connor, the very light of my life, decided to end his earthly struggle today and is now with God," the heartbroken mother tweeted in a now-deleted post, per People. "May he rest in peace and may no one follow his example. My baby. I love you so much. Please be at peace."