Slippery Pete Could Be the Most Slippery Character in All of 'Seinfeld'
Slippery Pete is in an iconic episode of 'Seinfeld,' but who exactly is Slippery Pete and who plays him? Here's what we know about Slippery Pete.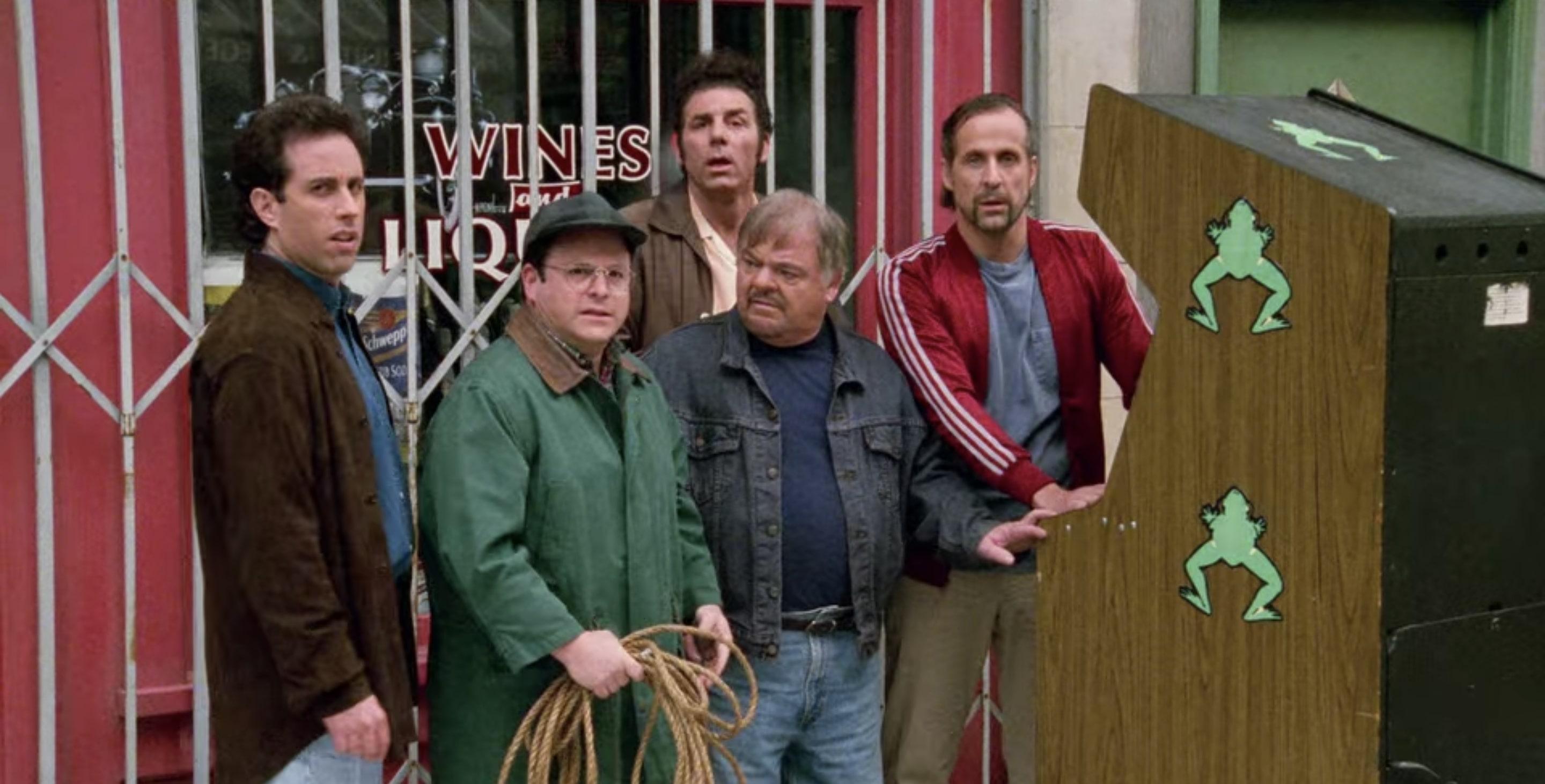 Finally, it's easy to binge watch Seinfeld now that the entire series is on Netflix. So when we meet a character called Slippery Pete, there's no way not to ask questions about him. Naturally a cohort of Kramer (how else could Slippery Pete join the gang?), Slippery Pete is featured in the Seinfeld episode titled "Frogger."
Article continues below advertisement
According to Kramer, Slippery Pete is "the best" and only guy that can help George with his mission to keep his Frogger high score. But who exactly is Slippery Pete and who plays the iconic guest character?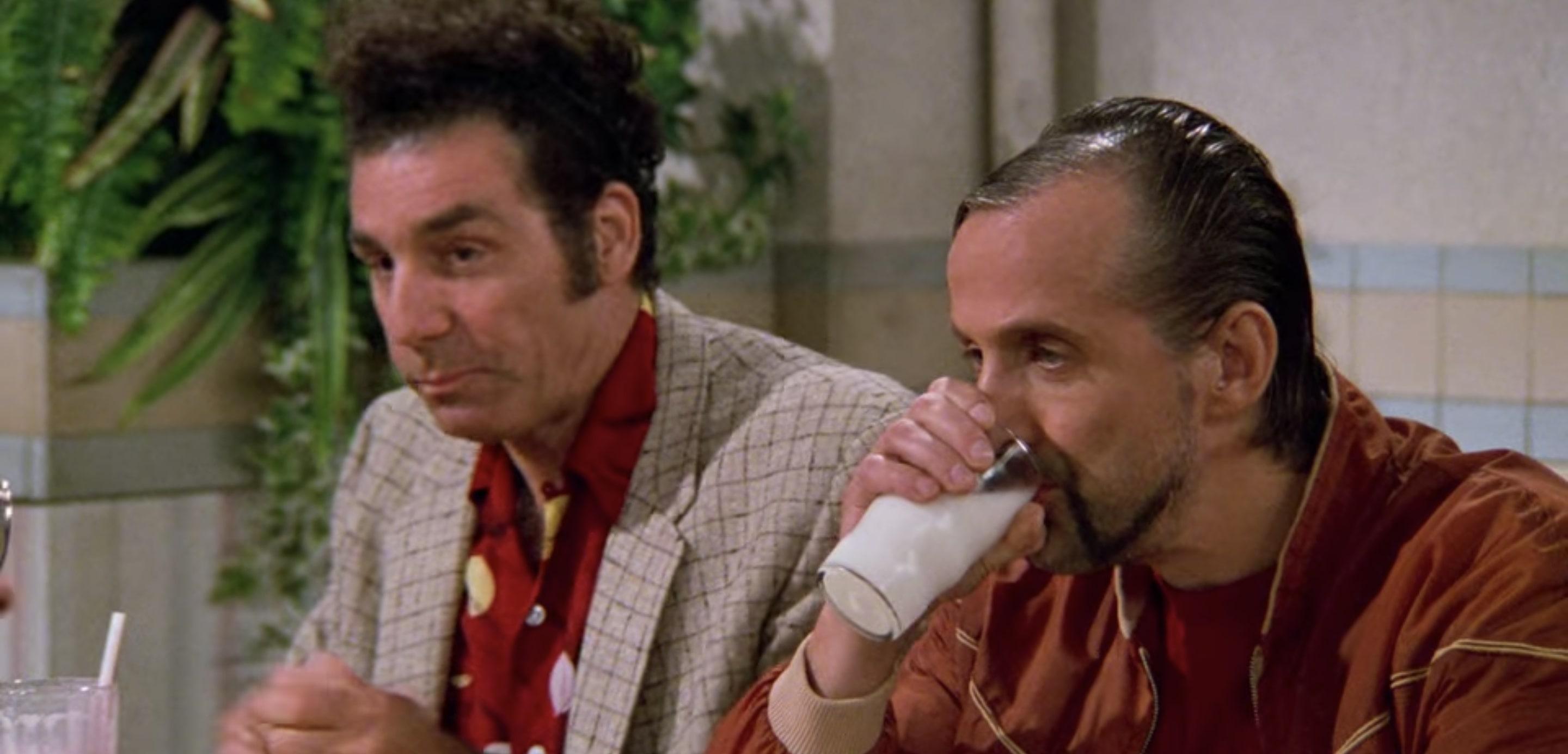 Article continues below advertisement
Slippery Pete is in the "Frogger" episode of 'Seinfeld.'
In Season 9, Episode 18 of Seinfeld, titled "Frogger," George learns that his Frogger high score from a down-on-its-luck pizza shop is still number one, so he offers to buy the arcade machine. But in doing so, he doesn't realize that once the machine is unplugged, his score will disappear, so he enlists the help of Slippery Pete and Schlomo to move the game without unplugging it.
Kramer explains that Slippery Pete is "the best" but is "not his friend." When George meets with Kramer, Slippery Pete, and Schlomo to discuss how to transport the machine without unplugging it, they think that George is trying to steal it, and Slippery Pete is disappointed to learn that they're not stealing it. We already assumed that Slippery Pete is a shady guy, but now we know for sure.
Article continues below advertisement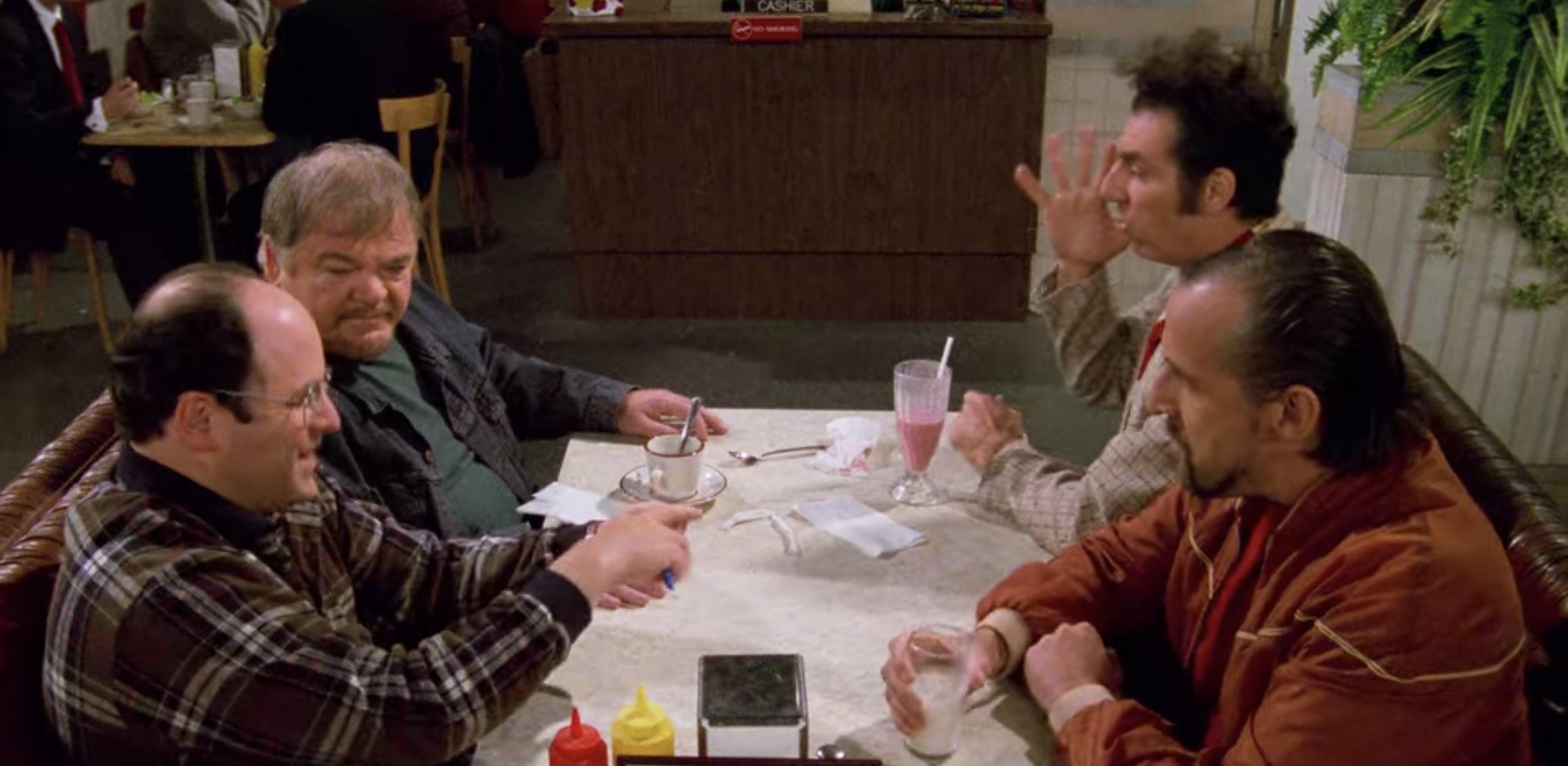 We can also assume that Slippery Pete was once Kramer's roommate or neighbor — maybe he was Kramer's Jerry before Kramer and Jerry knew each other. How do we know this?
Well, we already know that Kramer and Slippery Pete are *not* friends, but apparently it's because Kramer signed for Slippery Pete's mail-order bride and made out with her before she could even meet Slippery Pete. No one said these guys are the good guys … but they are the funny guys.
Article continues below advertisement
Although he's "the best," Slippery Pete doesn't even know what an outlet is. He calls an outlet "the holes." He also plays Frogger while the machine is running on battery power, which uses up all the power and forces George to make a gametime decision. So Slippery Pete is definitely slippery.
Slippery Pete in 'Seinfeld' is played by Peter Stormare.
Peter Stormare guest stars as Slippery Pete in the final season of Seinfeld, and he's most well known for his role as Gaear Grimsrud in the movie, Fargo.
Most recently, some of us might recognize Peter as Czernobog in American Gods or as Milos Kirchoff in The Blacklist. Born in Sweden, Peter often plays characters from Western Europe and is popular for his voice work as well.
Article continues below advertisement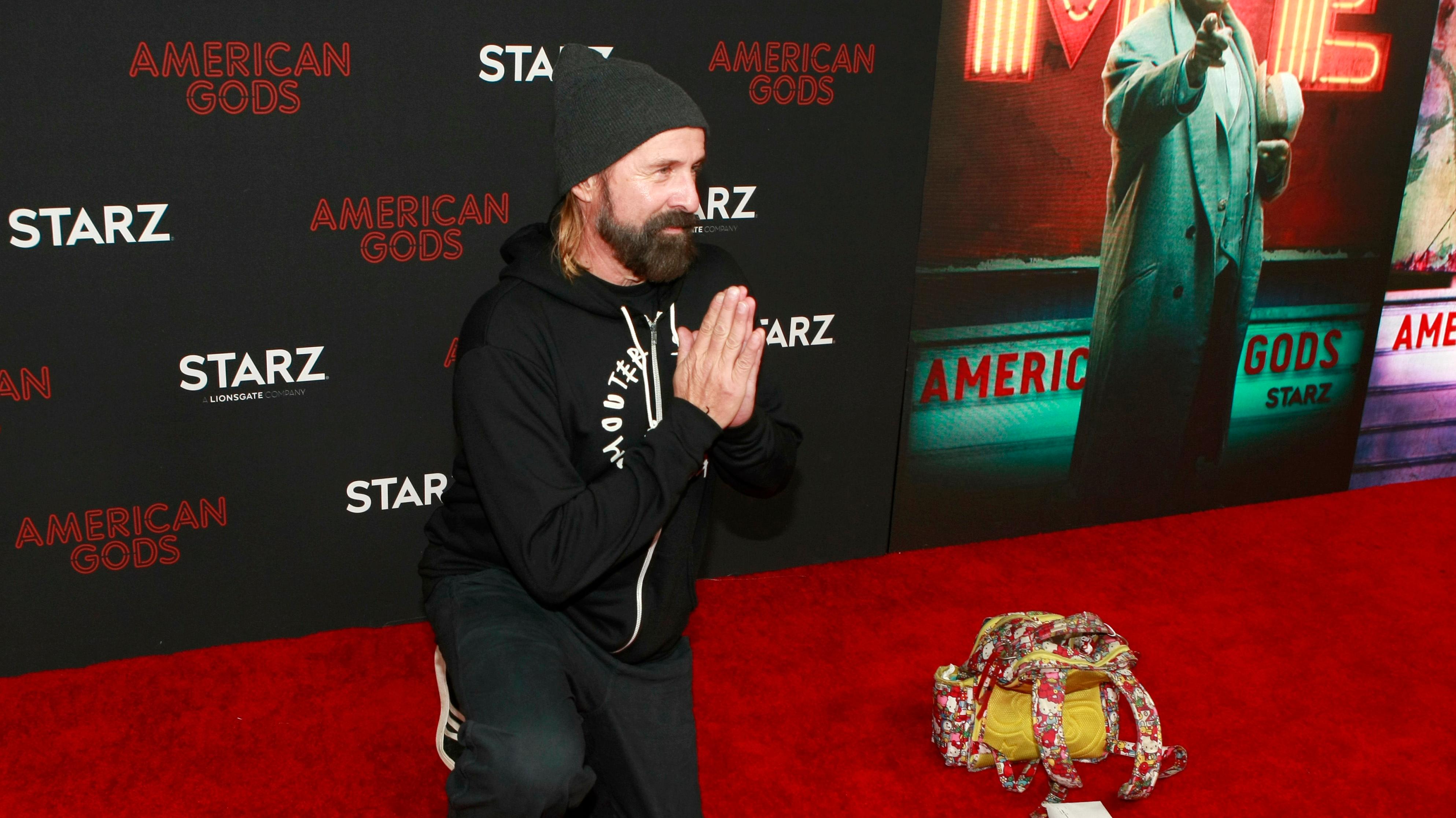 Peter is married to Toshimi, his second wife, and they share a daughter who was born in 2009. Together, the family lives in Los Angeles, where Peter can expand his acting career. He currently has several projects in the works that are either in post-production or still filming, so we'll be sure to see a lot more of Slippery Pete in 2022.
All episodes of Seinfeld are now available to stream on Netflix.