"Not Being Nosy" — Mom Gets Intrusive Facebook DM From Town Busybody Asking If She Got a Divorce
One mom took to TikTok to read the ridiculously intrusive message she received from another woman in town who just couldn't mind her own business.
As someone who grew up in a suburban municipality that is officially recognized as a village for its size, I can somewhat relate to the small town girl stereotype that the Hallmark Channel just loves to capitalize on.
Article continues below advertisement
But one character you don't often see featured in these charming, quirky flicks is the town busybody. You know who I'm talking about, right? This character is usually a middle-aged woman who loves to gossip to people she barely knows about people she also barely knows. She's just always out and about, trying to appear like she's minding her own business when we know that she's definitely not.
Well, thanks to TikTok, we have a wild, real-life story about a darling small town woman (Calie) who is just trying her best to raise her daughter, but one Nosy Nance just can't help but interfere. Everyone who has ever had a meddling, snooping neighbor will totally feel Calie's pain.
Article continues below advertisement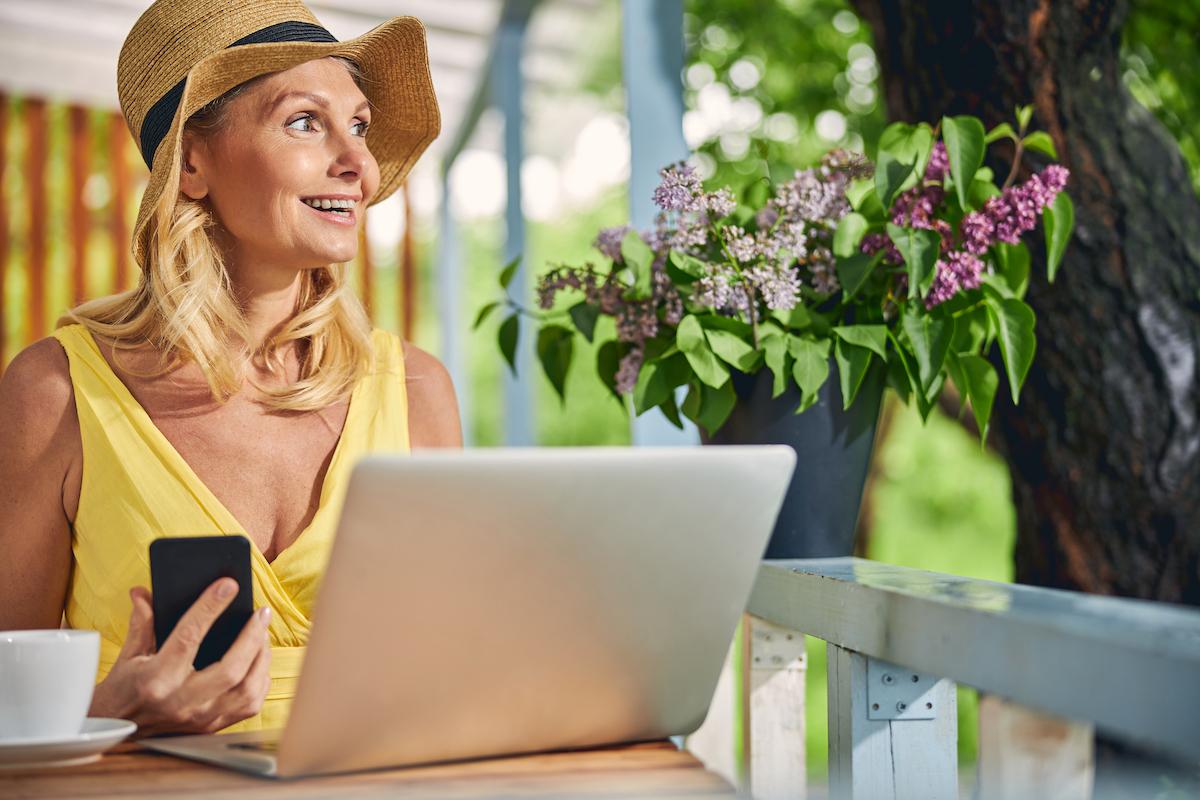 A woman shares an incredibly intrusive Facebook message she received from someone in her town.
"Hi. Do you want to know what it's like to grow up in a small town? Let me just show you," says Calie Wanner (@caliewanner) in a TikTok.
Using the platform's greenscreen effect, she projects a Facebook message behind her that she received at precisely 5:33 a.m. from the woman who we will refer to as Nosy Nance.
Article continues below advertisement
It reads: "Hey Calie. Your daughter looks exactly like you… I have a question, are you and her dad divorced? Not being nosy I just never see him in pics and I sure wasn't going to ask on Facebook."
Article continues below advertisement
Calie points out that Nosy Nance specifically wrote "not being nosy" in the message even though it's pretty clear that she's totally exceeded her boundaries. Calie also notes that Nosy Nance wrote that she "sure wasn't going to ask on Facebook," yet seemingly is fine with asking on Facebook Messenger. Oh.
In the comment section, people were cackling over the fact that Nosy Nance sent the message so early in the morning. "She was up all night trying to figure this out before she gave up and sent that message," typed one user.
Another user admitted to being that nosy but clarified that they would never in their life actually have the cojones to ask someone a question like that.
Article continues below advertisement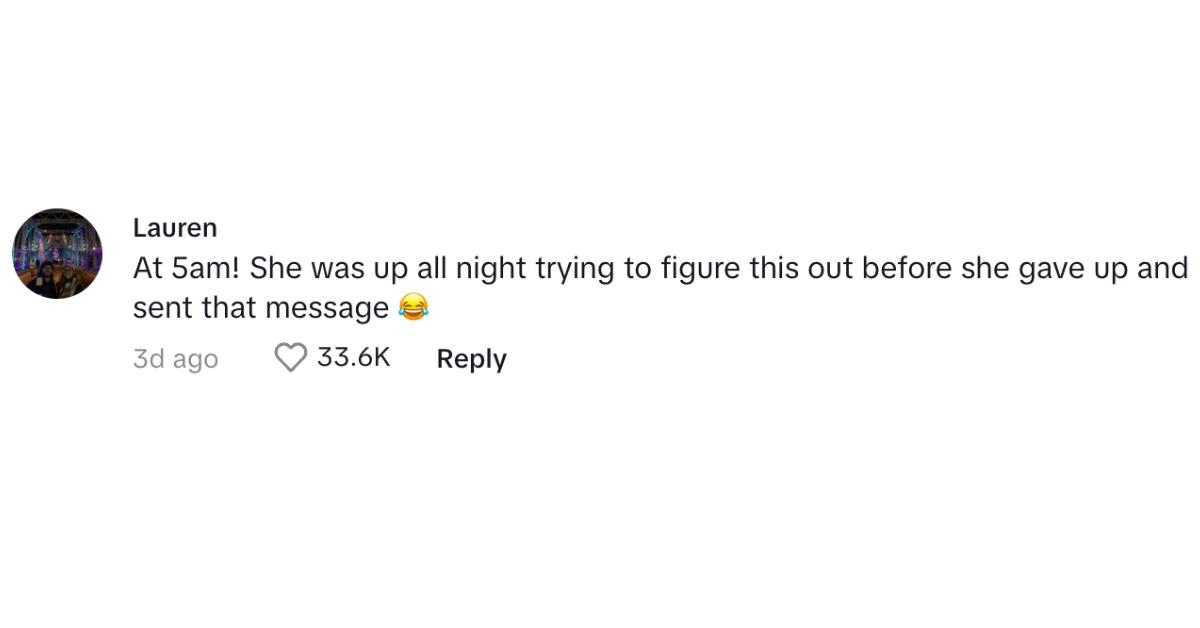 Meanwhile, other users seemed to totally misunderstand the point of Calie's video. "I say it's high time we normalize this because I'm tired of sleuthing around and then still just wondering," read one comment, seemingly in favor of Nosy Nance's message.
Article continues below advertisement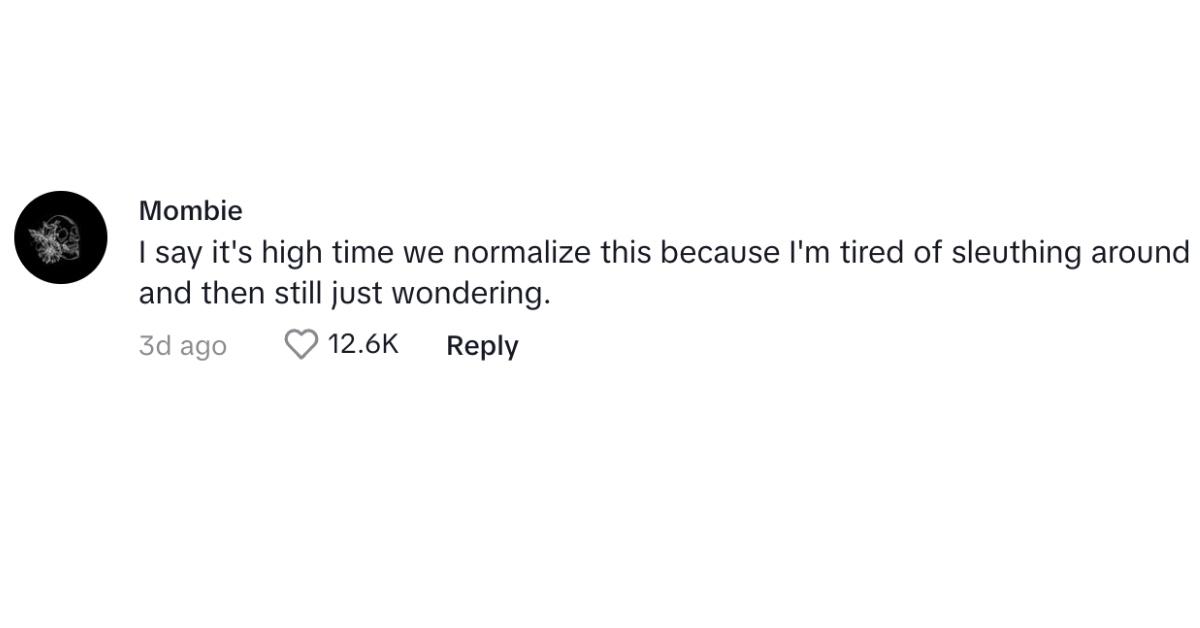 A few other folks asked Calie if she ever responded to Nosy Nance's message.
In a follow-up video, Calie gave an update, informing users that she didn't respond to the message and actually removed Nosy Nance as a friend on Facebook.
Article continues below advertisement
She also gave more context on the situation, claiming that she had shared some photos on Facebook of her and her daughter at the beach. In the caption, she wrote about missing her late father and how she wished he could have been there with them.
"So you saw that I was struggling a little that day and you still said 'I'm going to message you and I'm going to ask about another vulnerable thing," Calie said about Nosy Nance, stunned that she would pry into something so deeply personal. "That's what really got me."
At the end of her video, Calie asked that if anyone else had any small town stories like hers, they should send them her way. "I will read them and laugh and feel so much better," she said.