A Son Dressed up as His Mom to See if Her ID Would Work and It's a Real Life 'Freaky Friday'
No need to adjust your screens, you are not seeing double. A son threw on his mom's clothes to see if her ID worked and it's spooky how alike they are.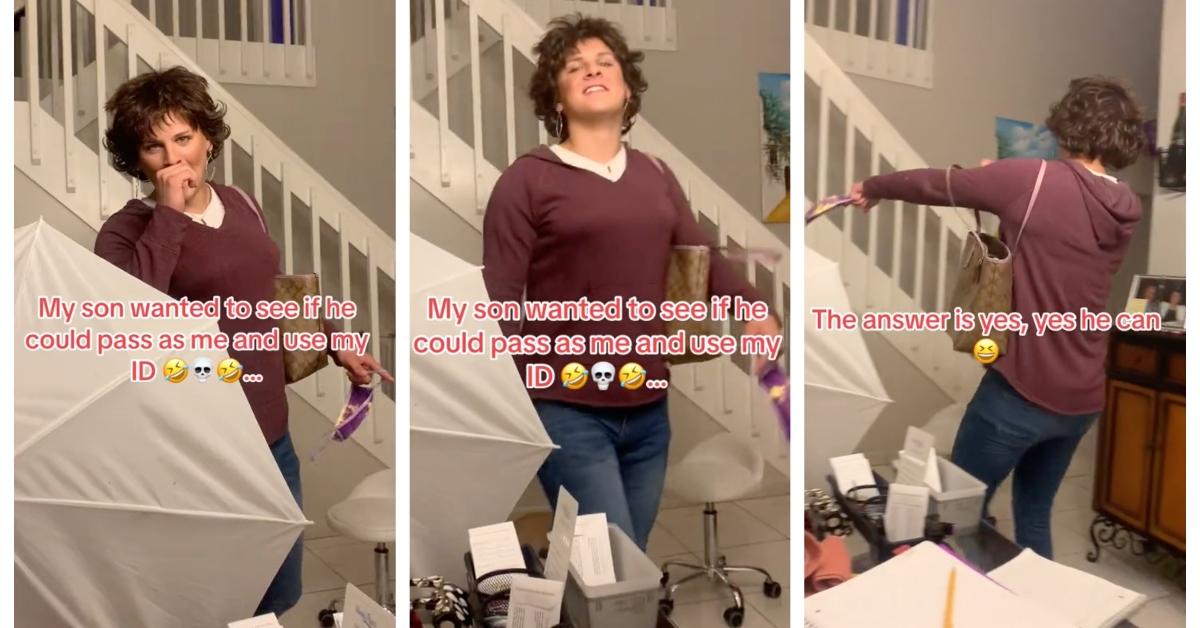 I've never wanted children, but I have always been curious about what mine would look like. I don't look a thing like my mother or father, which further cements the fantasy I have of one day discovering I was abandoned by a coven of witches to protect me from an evil warlock who wanted to siphon all my powers from me. Hey, it could happen.
Article continues below advertisement
I'm endlessly fascinated by kids who are carbon copies of one parent. Reese Witherspoon and her daughter Ava are prime examples of an apple not falling far from the tree at all. Apparently it grew on the same branch, about six inches away. For Monique Meza, who goes by @moniquemeza13_ on TikTok, she was stunned to discover her son could be her twin after he dressed up just like her. It's uncanny.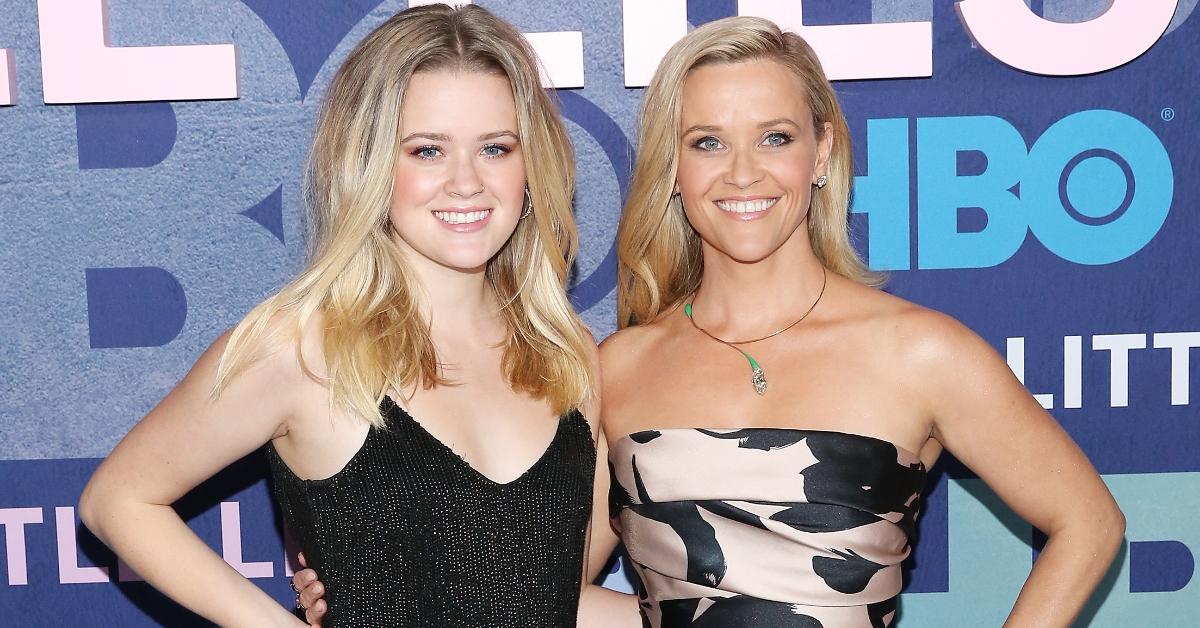 Article continues below advertisement
We're doing a double take over seeing this son dressed up like his mom.
Personally, I would like to see more examples of moms and their sons bonding in a way that does not fall under traditional gender roles and isn't revolving around a perceived idea of masculinity. The men of the world deserve to know they are more than a spectator at a sporting event, even though that is also quite fun.
When Monique's son was curious about whether or not he could use her ID simply by dressing up in her clothes, this fun mom had to take him up on it. Not only did she encourage this zany experiment, but she helped facilitate.
Article continues below advertisement
"I need to know who's wig that is and who did his make up," asked Lia Man in the comments. "The look is perfect." Evidently it's Monique's wig and top notch makeup skills that transformed her son into, well, her!
Article continues below advertisement
What has made this TikTok even better, if such a thing is possible, is Monique's choice to add the theme song to Reba McEntire's hit show Reba. With the music, all I can see is Reba. The wig is what seals the deal. He's a survivor!
Article continues below advertisement
Before everyone wanders off to binge every season of Reba, it's important to remember the experiment. Could Monique's son use her ID to buy alcohol if he dressed up like her? "He came into the house with a 6 pack of beer, and I almost fell out of my chair laughing," said Monique in the replies. This could be the beginning of a new illegal trend. I'm not mad about it, and neither were other folks in the comments.
People in the comments were absolutely tickled by this.
Obviously this TikTok had the potential to go south very quickly as it centers on a young man putting on makeup which could be illegal in Texas at some point. Perhaps the worst people on social media gave this one a pass because it was a bit. Regardless, I'm happy there is no vitriol in the comments.
Article continues below advertisement
"This is the best thing I've seen all day," said one person. Almost everyone jumped in with versions of that sentiment. Compliments about his look and moves poured in as well. "HIM ADJUSTING THE PURSE WHEN HE WALKS AWAY LMFAOOOOOOOOO," scream typed a TikToker. "It's the hair flip for me," added another impressed fan.
Article continues below advertisement
Just because the ID worked doesn't mean Monique's son looked that much like her. I've definitely been to a liquor store where the proprietor barely glanced up from a television he was watching. Perhaps her son got lucky. Thankfully Monique provided a side-by-side for comparison.
In a followup TikTok, Monique dropped one photo of herself next to her son in makeup as well as another of the two of them in their usual state. They are obviously related. In fact, he's the only one of her children who looks anything like her, explained Monique in the comments. "Even worse, he acts just like me," she said. If by this you means he's super hilarious, then I see no problem with that.