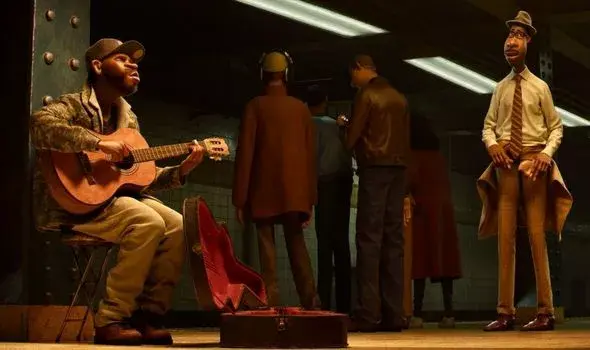 The Subway Singer in 'Soul' Has a Ridiculous IRL Music Resume
After Pixar's 'Soul' debuted on Disney+ the movie was met with rave reviews and tons of viewers want to know: who voices the Subway Singer?
Tons of successful artist's careers have been launched by featured spots on songs, more small-scale collaborations, and cameo appearances. Brad Pitt rose to superstardom after his role in Thelma & Louise, with tons of people asking, "who's that?!" Anthony Hopkins is only on-screen in The Silence of the Lambs for 16 minutes, and who can forget Viola Davis' incredible single scene performance in Doubt? Soul viewers also want to know: Who voices the subway singer in the Pixar film?
Article continues below advertisement
Cody Chesnutt is capturing the hearts of Pixar fans with his subway singer song in 'Soul.'
The busker in the movie makes such an impression on 22 (voiced by Tina Fey) as he croons to commuters about love, that she wants to hand him some money. However, all she has is half a bagel so she places that in his box before heading onto the train with Joe (Jamie Foxx).
So who is Cody? You don't get that good by accident or overnight, and he's got a serious music resume. He's also the perfect voice for the flick's subject matter as well.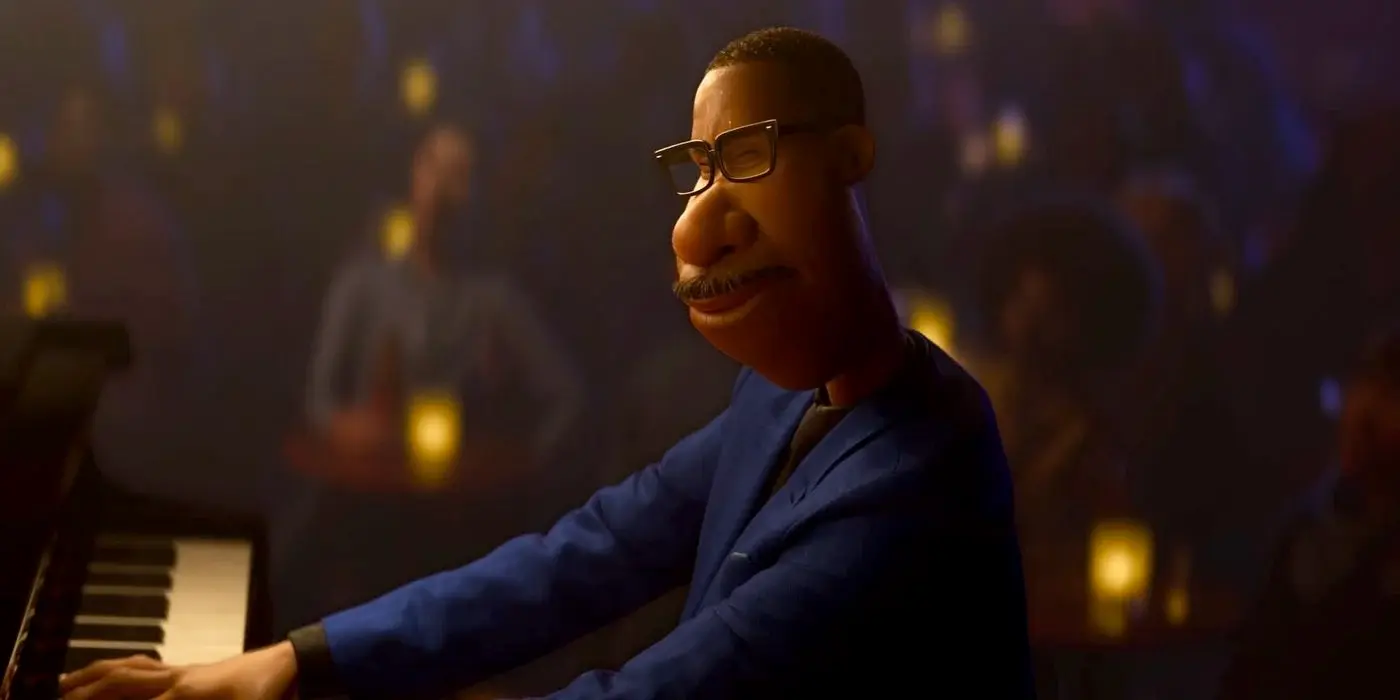 Article continues below advertisement
He mostly pens funk and soul music that's infused with a bit of rock and has made an impressive career for himself in the music business after moving from his hometown of Atlanta, Ga., to Los Angeles. He formed a band called The Crosswalk which was signed to a major label but are no longer together. The first album he released was titled "The Headphone Masterpiece", a double LP that was impressively recorded on a four track cassette recorder.
The 2002 album received positive reviews, even with the notoriously difficult-to-please Pitchfork, which despite calling Cody's ironic lyrics "misogynistic" and stating that the two-hour endeavor has a great album "buried" in there, but that they still couldn't help but enjoy it nonetheless.
One track that stood out, at least to The Roots, was "The Seed." The song was reworked by the group and re-released as "The Seed 2.0," which helped put more eyes on Cody's musical prowess.
Article continues below advertisement
Cody was in the running for the Shortlist Music Prize in 2003 but lost out to Damien Rice. Still, he earned the respect of fellow musicians, especially when The Roots became more of a household name. He performed on Later ... with Jools Holland in 2012 and was also featured in the 2005 documentary Dave Chappelle's Block Party, which also had appearances from Kanye West, Mos Def, and Common.
Article continues below advertisement
It's possible that Cody's role in Soul came apart from his relationship with Roots' drummer, QuestLove, who is also featured in the movie as Curly, who is a drummer himself. He is the one who suggests Joe join Dorothea Williams' quartet as a pianist, as Joe was his former mentor.
Fans of Soul are now checking out more of Chesnutt's work after hearing his original composition, "Parting Ways," in the flick. He's released three full albums and an EP since Headphone Masterpiece.
In the lead up to the release of Pixar's 'Soul', many people discussed racist tropes in animated movie history.
The New York Times pointed out that Soul is only the fourth American animated feature with lead black characters: 2018's Into the Spider-Verse, Disney's The Princess and the Frog in 2009 and Bebe's Kids in 1992 were the only major U.S. animated flicks from major studios to receive a wide release. Twitter
Article continues below advertisement
Jamie Foxx discussed his personal connection to the character in Soul and that Joe's story is one that transcends color, "To me, Joe represents a lot of people who aren't being seen right now. Joe is in all of us, regardless of color. To be the first Black lead in a Pixar film feels like a blessing, especially during this time when we all could use some extra love and light."
Article continues below advertisement
The film is also co-directed by Kemp Powers, who previously adapted the stage play One Night in Miami for the screen, was a staff writer for Star Trek: Discovery, and played K.C. Wilson in Fight Your Way Out. He also co-write and helped devise the story for Soul.
Despite this being the first animation project he was a part of, Kemp expressed his enjoyment in working in the medium.
Article continues below advertisement
"Animation is a very collaborative, iterative form, which felt very akin to live theater. Later, I got promoted to co-director, because Pete really wrapped me into the process. Some people might relish the idea of saying they speak for Black people, Black Americans, whatever: I am not one of those people. I'm absolutely a Black man, and I know my history; at the same time, I can't speak for all the Black men who are from New York; I can't speak for my generation."
Soul is now available to stream on Disney+ as part of the streaming service's subscription package.