Influencers Accused of "Faking" Generous Starbucks Tip For Clout and Views — "The Acting Was So Bad"
A Twitter user is calling out a TikTok account for lying about tipping a Starbucks barista a ton of money, sparking a viral debate online.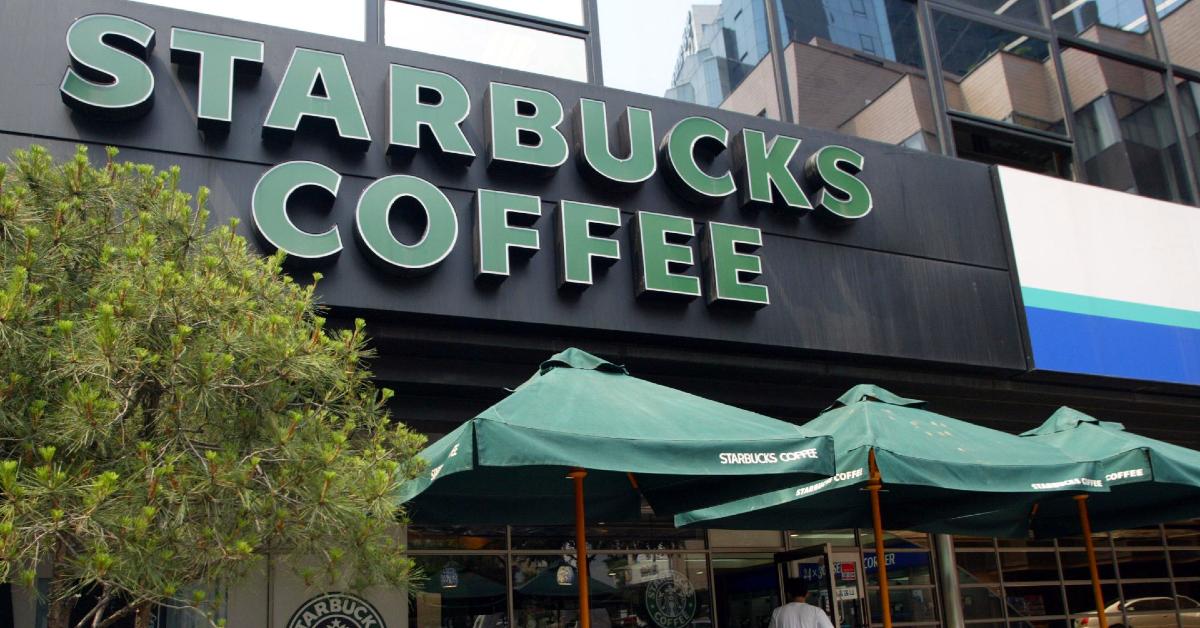 You don't need to scroll far on TikTok to see a bunch of horribly acted, staged content. While a lot of people know what they're watching is more than likely fake, some people believe it to be genuine.
Article continues below advertisement
Regardless of whether the footage in these TikToks is legitimate or if the fabrication is as easy to spot as a bad Kardashian photoshop job, they still end up on the popular social media app's For You Page.
While some staged videos are a bit innocuous, like folks pulling pranks or scares for clout, there's something that feels particularly sleazy about people pretending to perform life-changing acts of generosity.
Sadly, this happens in a variety of ways. One restaurant had no choice but to sue a customer who left a waitress a $3,000 tip and later disputed the charges on their credit card, which left the establishment on the hook for the money after they tipped out the server. It turned out the "generous" tipper had documented themselves leaving the big gratuity for social media.
Similarly, the following TikTok was called out by a Starbucks employee who claims it was just a completely staged skit for views.
Article continues below advertisement
Twitter user @yungmoneymal (who goes by KING MAL on the social media network) posted a screen recording of the TikTok clip in question writing: "they filmed this in front of my store (the person with the apron on in the video does not work here) And they did not actually tip any of the baristas."
Article continues below advertisement
In the video, a man rocking a green Starbucks apron holds a bunch of drinks and hands them to people sitting in a vehicle. When he's done, they hand over a wad of cash. But if you analyze the clip, there's a lot that gives away the fact it's not genuine.
Article continues below advertisement
The first is the over familiar nature of the "barista's" body language when approaching the vehicle. He grips the window of the car and squats down as if to wait for his turn to provide a reaction to the camera.
Article continues below advertisement
His It's a Wonderful Life-esque jump at the end of the video also seems as if it was timed to close out the video, pointing to a very obvious attempt at faux-positivity.
Article continues below advertisement
Other social media influencers were also called out for exploiting people for their content online, with some saying social media itself is a "disease" driving content creators to go to extreme lengths in the pursuit of clout.
Article continues below advertisement
On Twitter, Mal shares the Venmo of her co-worker Miles, the barista Mal claims actually made the drinks featured in the video.
Twitter users lambasted the video as obviously faked: "Ok so the movie is about down on his luck Starbucks barista with very little talent or common sense or charisma, and these nice white normal patrons saw his true talents as a professional ballet dancer, and help him pay to enter the Van Nuys Ballet Jamboree. A+ acting all around."
Article continues below advertisement
Some pointed out the unrealistic body language of the "barista" in the video. "Def seemed weird how he put his arms and head in the car. Who does that to strangers? I would be annoyed af."
Others found the performance unconvincing."His acting was pretty bad too."
People aren't just staging videos on the social media platform. Time reports that an alarming number of posts contain misleading or outright false information.
Article continues below advertisement