Does Starlight's Ex Pose a Threat to Hughie in Season 3 of 'The Boys'? (SPOILERS)
Starlight's ex boyfriend re-enters Starlight's orbit in 'The Boys' Season 3. Does Hughie have anything to worry about? Let's break it all down.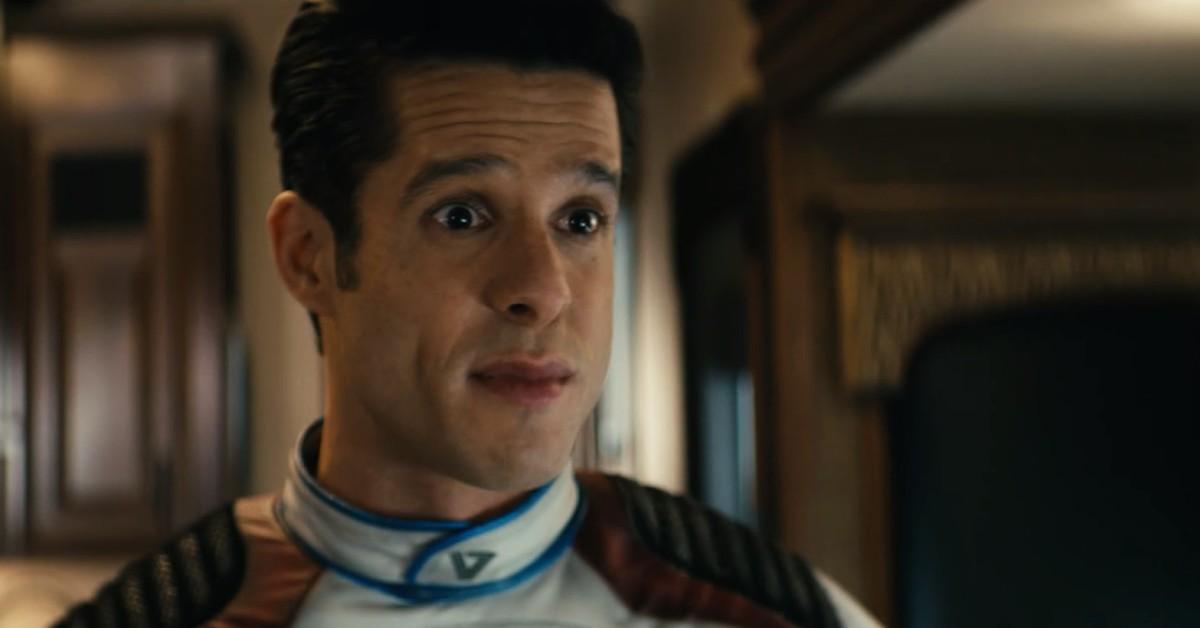 Spoiler alert: The following article contains spoilers for Season 3, Episodes 1-3 of The Boys on Prime Video.
Is there any trouble in paradise for Hughie (Jack Quaid) and Starlight (Erin Moriarty) when Starlight's ex boyfriend Alex (Miles Gaston Villanueva) reappears in her life in The Boys Season 3? Starlight repeatedly reassures Hughie that he has nothing to worry about.
Does he?
Article continues below advertisement
Starlight's ex, or the artist formerly known as Drummer Boy, used to be a member of the boy band Super-Sweet. However, Drummer Boy pulled a Zayn Malik from One Direction and went solo, changing his supe name to Super Sonic.
Super Sonic competes on American Hero, a reality show within the world of The Boys where supes compete to join the Seven. Starlight hosts the series. Naturally, the producers really exaggerate the potential of Super Sonic and Starlight rekindling their old relationship.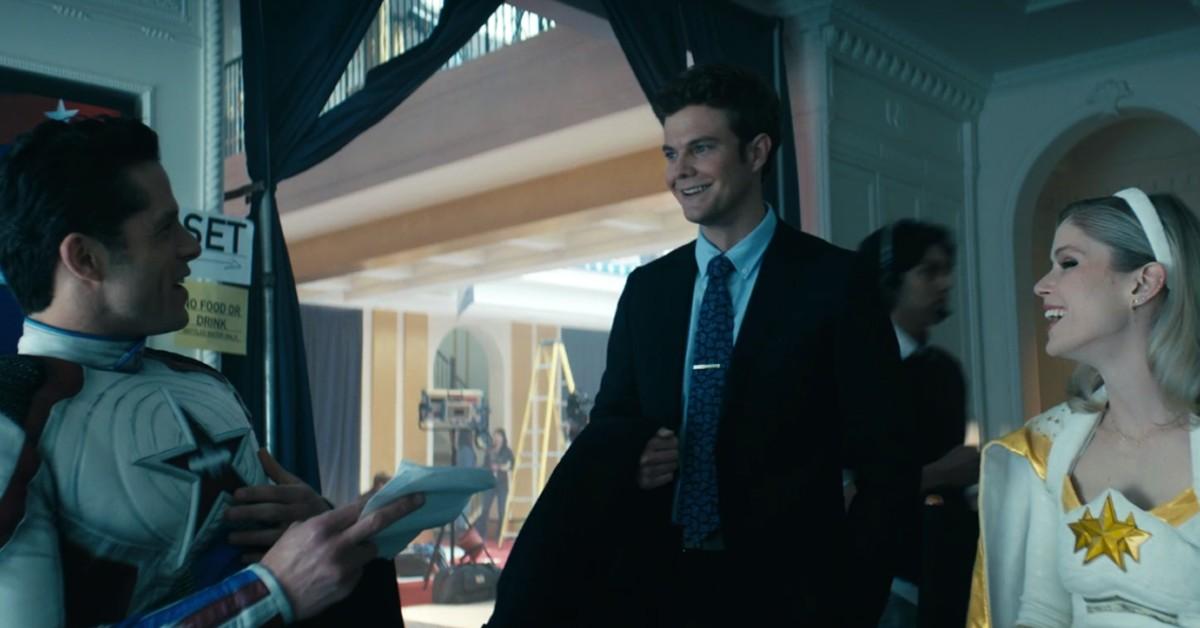 Article continues below advertisement
Is Starlight's ex up to no good?
Hughie quickly realizes that there's no bad blood between Super Sonic and Starlight when he encounters them having a blast running lines for American Hero. Super Sonic fondly recalls a memory where Starlight got so drunk with him at a cantina that she vomited onstage during a performance.
The memory startles Hughie. He's surprised Starlight used to get drunk back in her good-girl, super religious era. Super Sonic jokes that goodie two shoes Starlight wasn't always so pure.
Before Hughie can say, "Am I turning into the, 'You versus the guy she told not to worry about' meme?" Starlight tells him he has nothing to worry about. Her words merely stoke the flames of Hughie's insecure fire.
He admits to Starlight that it makes him feel insecure knowing Super Sonic was the first man Starlight was ever intimate with. Starlight makes a crass joke about it, throwing salt in Hughie's wounds. Seeing how upset Hughie is, Starlight says, "I'm just f--king with you!"
Article continues below advertisement
It's apparent that Starlight isn't into Super Sonic romantically. However, she definitely doesn't want Super Sonic to incur the wrath of Homelander (Antony Starr). Starlight opens up to Super Sonic about how dangerous Homelander is when it becomes obvious that Super Sonic is the frontrunner to win American Hero.
Super Sonic agrees to quit for his safety. However, he backtracks in The Boys Season 3, Episode 3, titled, "Barbary Coast."
Article continues below advertisement
In the episode, Super Sonic remembers another memory: the time when he was in rehab and everyone gave up on him — except Starlight. He wants to do the same thing for her for once. Starlight's ex is declared the first winner in American Hero. Meanwhile, Homelander gets his plot twist. The Deep (Chace Crawford) is announced as the surprise secret second winner.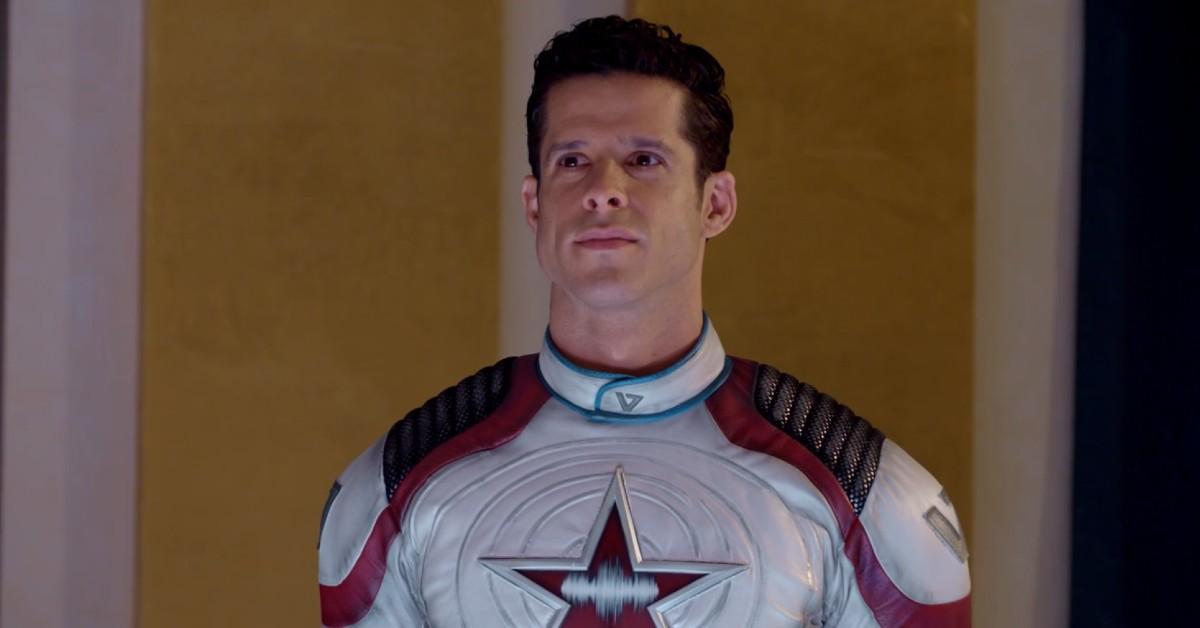 Super Sonic's triumph is quickly overshadowed by Homelander's announcement on air. He declares that Starlight is his girl, and gleefully announces their ship name — Homelight. The relationship announcement is obviously staged, but it's Super Sonic's first taste of Homelander's true personality.
Will Super Sonic be able to help Starlight moving forward? We'll have to wait when new episodes of The Boys Season 3 drop every Friday in order to find out!