'Stars on Mars': Ashley Iaconetti Dishes on Ariel Winter and Lance Armstrong's Feud (EXCLUSIVE)
In an exclusive interview with 'Distractify,' Ashley Iaconetti spilled the tea on Lance Armstrong and Ariel Winter's feud on 'Stars on Mars.'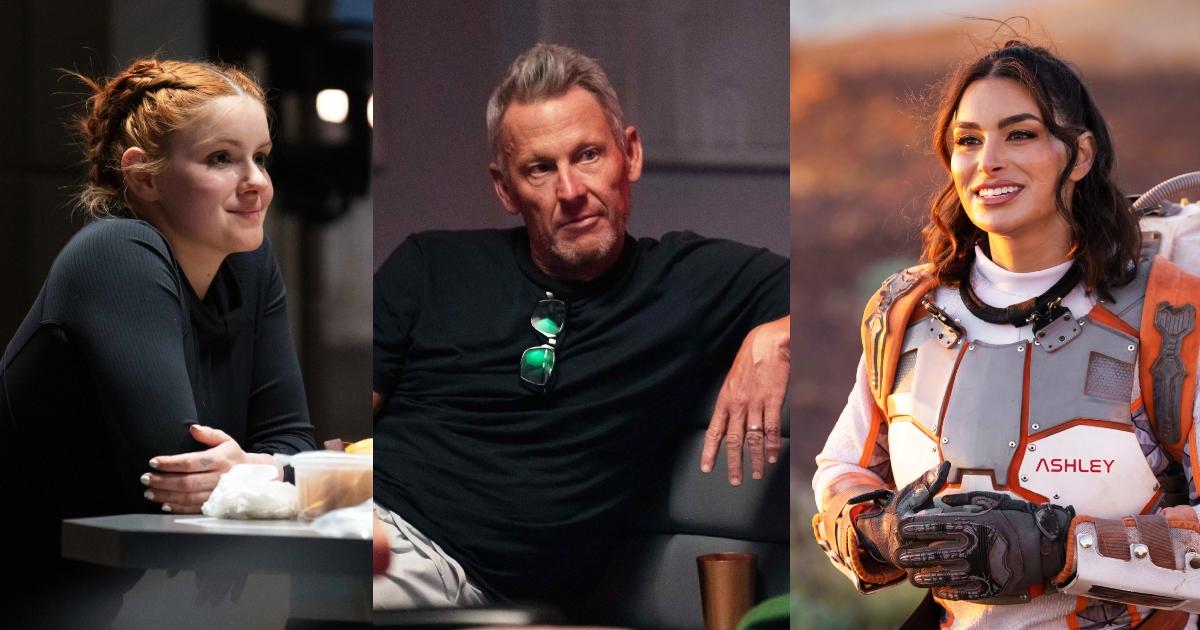 Article continues below advertisement
While the goal of the experiment is to see which star can handle issues that arise on Mars, one problem that the cast probably wasn't expecting to face is tension among the group. Since Episode 1, Ariel and Lance have expressed their dislike for one another and their different beliefs. But now, it seems their ongoing tension is starting to cause issues with other team members.
Though Ashley was sent home in Episode 6 after being deemed "not mission critical" by her fellow cast members, the TV personality spoke exclusively with Distractify about the tense stand-off that happened in Monday's episode.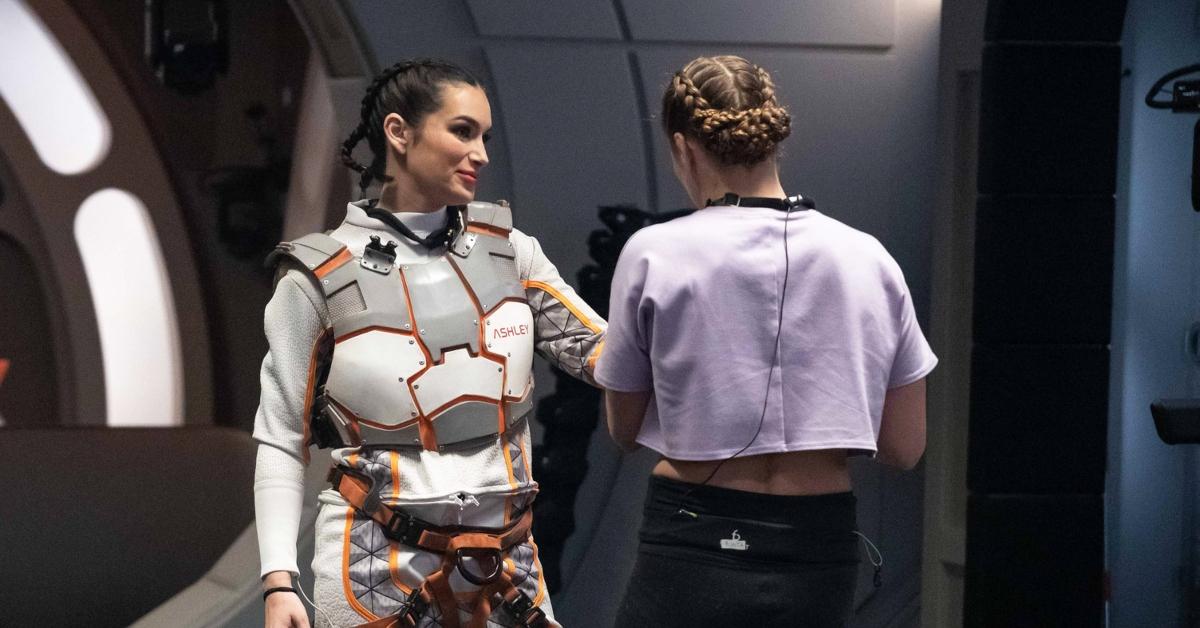 Article continues below advertisement
Ashley Iaconetti opens up about Lance Armstrong and Ariel Winter's feud on 'Stars on Mars.'
When it comes to the drama unfolding on reality TV, Ashley knows a thing or two, which is why she had no problem taking a backseat to the events that played out in Episode 6.
"As far as all drama went, I'm like I've had enough in my life. I am just a go-with-the-flow girl right now," she told us. "It was honestly nerve-wracking to watch. I was like, I'm so glad for what it feels like for once like, I have nothing to do with the drama of the TV show that I'm on."
In Episode 6, the Modern Family star wanted to be base commander; however, Lance was also nominated to be the group leader for their next mission. Marshawn Lynch voiced his concerns to Ariel stating that her feelings towards Lance could cause tensions among the entirety of the group. The two got into a heated debate on who should be base commander, which eventually ended with Ariel appointing herself the leader.
Article continues below advertisement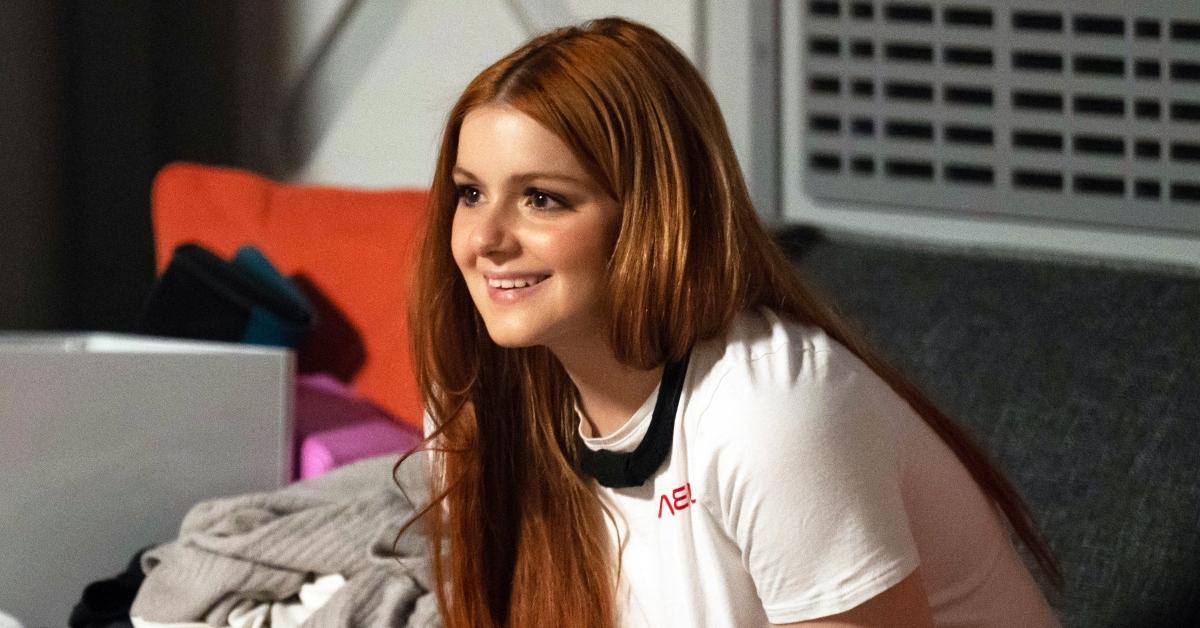 "Well, they told us that like everything was pretty sweet and dandy in the house until like the night before we came in. And they're like, 'Oh, we would have been like so much more warm and welcoming you just like came in when there was a really awkward aura around everyone. So like it wasn't you guys it was just the fact that there is like division house,'" Ashley said. "It's just made matters a little bit more awkward for me."
Article continues below advertisement
Though she wasn't in the habitat for very long, Ashley did admit that she was the "most nervous around" Ariel.
"She is an intimidating figure," Ashley dished. "She's super confident for her age. And she is a badass girl. And she's very opinionated. So I was just kind of like, whenever around her I'm like, 'Oh, man, is she judging me?'"
Article continues below advertisement
"So I was just like a little bit more nervous around her especially the way that I walked in and she was like, kind of like barking orders at the older cast," she added. Ashley is not the only celeb in the habitat to feel a certain way towards Ariel. Aside from Lance and Marshawn, NBA legend Paul Pierce was put off by the 25-year-old actor after she gave everyone orders to listen to the base commander in Episode 5.
Though Ashley was known for competing for love on The Bachelor and its spinoff series, the reality TV star found this experience to be a little more daunting.
"My experience was honestly like, on edge the entire time because, one I'm not athletic. I'm not. I'm not physically inclined whatsoever," she said. "So I was a little bit worried about not just like the heaviness of the suit, but like, what the missions were going to be and then how I was going to move during those missions in the suit and the claustrophobia of it all and then meeting new people and coming in late. And just like the unknowing was definitely was like just nerve-wracking."
Watch new episodes of Stars on Mars on Mondays at 8 p.m. ET on FOX.