Stephanie's Husband on '90 Day Fiancé' Isn't a Fan of Anny, but He Has His Own Skeletons
Stephanie Woodcock's husband on '90 Day Fiancé' is just as skeptical of Anny and Robert's relationship as she is and it could mean more drama ahead.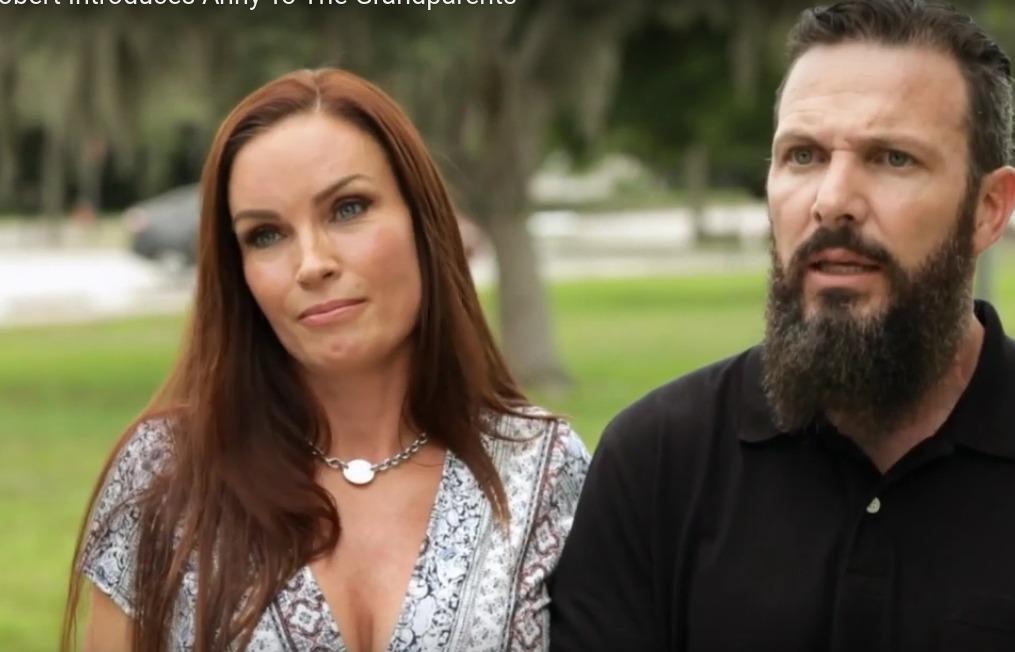 Anny has not had an easy go at it on 90 Day Fiancé Season 7. From Robert backpedaling on promises he made her before her arrival, to his son's grandparents, Stephanie Woodcock and Ben, pummeling her with questions, things have been hard on her. But after Stephanie Woodcock's husband took it upon himself to threaten Anny, fans are curious about who he is.
Article continues below advertisement
While he doesn't appear to have an Instagram account of his own, he shares a similar stage name as his adult film star wife. Stephanie is known to fans as Diamond Foxxx and Ben is known as Ben Foxxx in the same business. Unlike Stephanie, however, Ben isn't as forthcoming about his career of choice and it's a lot harder to find his work than it is hers. Still, there are some skeletons in Ben's closet that could make his judgments of Anny even more off-putting.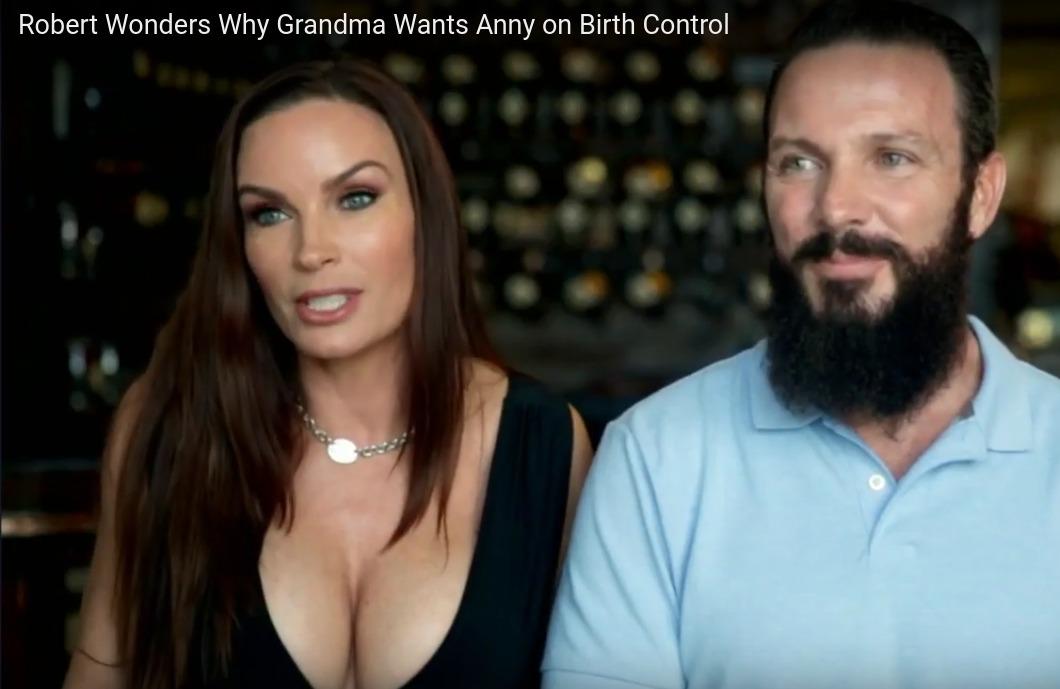 Article continues below advertisement
So, who is Stephanie Woodcock's husband on '90 Day Fiancé'?
While Stephanie was open and honest with Anny on 90 Day Fiancé about her career as an adult film actress, Ben didn't reveal that he, too, has appeared and starred in adult movies himself. When he and Stephanie met, however, he was a manager of a grocery store. He has been with her from the start and they got into the adult film business in order to jump-start their real estate business with some extra money.
"We moved to Florida and I was about 31 when I entered porn," Stephanie told Adult DVD Talk in an interview. "We got into the business because I needed money to invest in real estate. The real estate market was booming. I needed about $8,000 to put down on a house and it might as well have been $8 million because I didn't have it."
Article continues below advertisement
Ben had domestic battery charges in the past.
Despite Ben's almost immediate judgments against Anny, he has his own dark past that could come to light. An arrest report from 2016 that was obtained by Starcasm details an altercation between Ben, Stephanie's daughter, and Stephanie. The report says that Ben and her daughter allegedly attacked her in a Walgreens store while they were intoxicated. He was arrested for simple domestic battery, though the case was later dismissed.
Article continues below advertisement
Ben and Stephanie were on TLC before.
Not only do they have experience in front of the camera in adult films, but Ben and Stephanie have also been on TLC before. In 2011, they appeared in the premiere episode of Brides of Beverly Hills. Stephanie was in search of a "sexy but elegant" gown to renew her wedding vows with Ben. The series only lasted two seasons, but it marked the couple's first foray into the world of reality TV on TLC. Now, he appears on her podcast, Milf & Cookies, from time to time.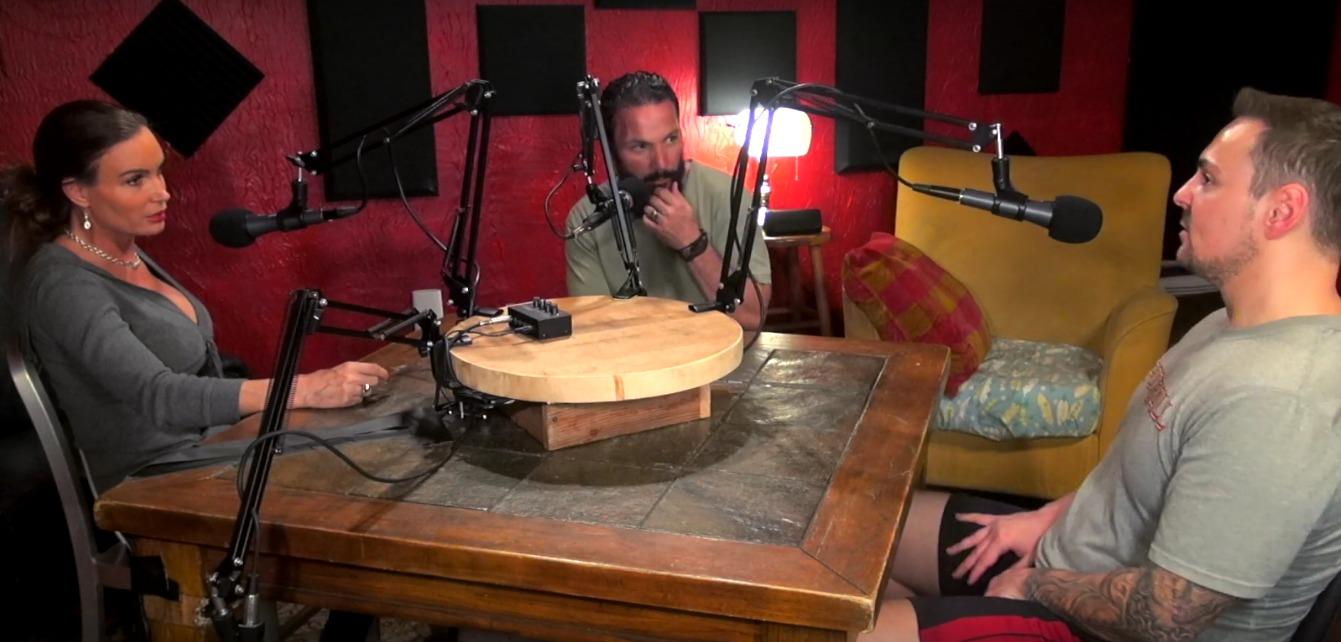 Article continues below advertisement
He isn't supportive of Robert and Anny's relationship.
To be fair, Ben's concerns about Robert's son Bryson getting attached to Anny are valid. If something in Anny and Robert's relationship goes wrong and she has to leave, then more than one person is going to be negatively affected. Like Stephanie, however, Ben is intent on ending the relationship before any of that can happen.
It doesn't look like Stephanie and Ben are going to come between Robert and Anny, but they also aren't likely giving up any time soon. It's clear that neither of them support the relationship and that they aren't prepared to give Anny the benefit of the doubt even a little.
Watch 90 Day Fiancé on Sundays at 8 p.m. ET on TLC.